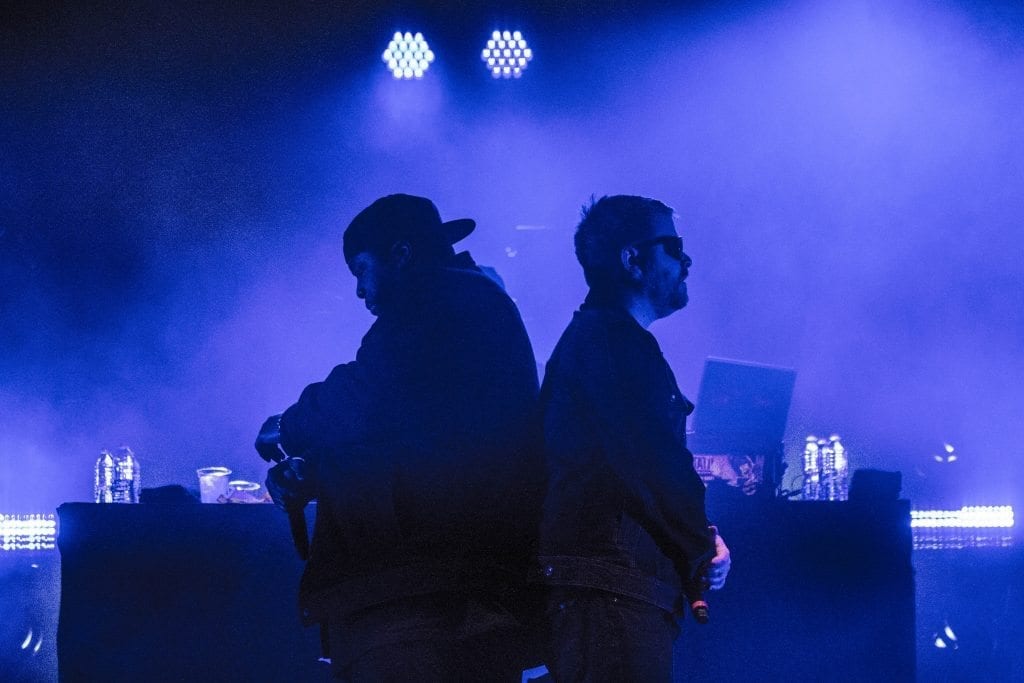 Before the Run the Jewels concert even began, the sold-out Aragon Ballroom was already feeling the duo's explosive energy. As the 5,000+ people who were crammed on the ballroom floor waited for the show to start, they cajoled the duo of Killer Mike and El-P to get out on stage with a rhythmic (and loud) chant of "R-T-J!" After the lights dimmed, Run the Jewels answered their calls and swaggered on stage.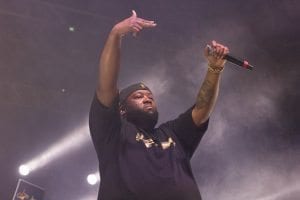 Run the Jewels, the duo of street intellectual Killer Mike and producer/indie-rapper El-P, was supposed to just be a one-and-done collaboration, but the chemistry they forged couldn't be contained to just one project. That chemistry was in full effect at the Aragon Friday night.
The two rappers delivered their intense, hard-hitting hip-hop while also showing how much joy they have performing together, as they were smiling a little more than hardcore rappers typically do. That energy was contagious.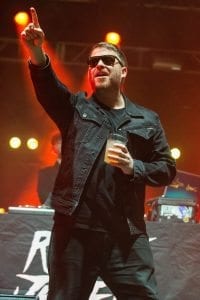 El-P took a moment to acknowledged the size of the crowd, saying the packed house was a rapper's "fantasy." Something that he could only dream of just a few years ago. Clearly, these two are currently on an amazing run.
Run the Jewels' music is heart-pounding, but it doesn't exist just to wreak musical havoc. They have some things to say as well.  Their music is confident, fiery, no-holds-barred, and to the point. Their message is to protest through poetry. It is the soundtrack to today's activism. The current political climate is the perfect target for Run the Jewels hostility, and the young diverse crowd seems to be eating up the message.
The explosive night featured heavy beats and the duo's in-your-face rhythmic styles. They raced through their hits with ferocity, one triumph after another, never letting up. Among the best was "Lie, Cheat, Steal" which had the crowd repeating the line "Everybody Doing It" as if collectively they were the third member of the group.
To end the night, Run the Jewels played their biggest hit "Close Your Eyes" and all 5,000 people in the crowded erupted simultaneously. The Aragon was literally shaking. The expression "blow the roof off" was coined just for this moment as the sea of people bounced together in unison. It was a bombastic moment that capped off a highly energetic night.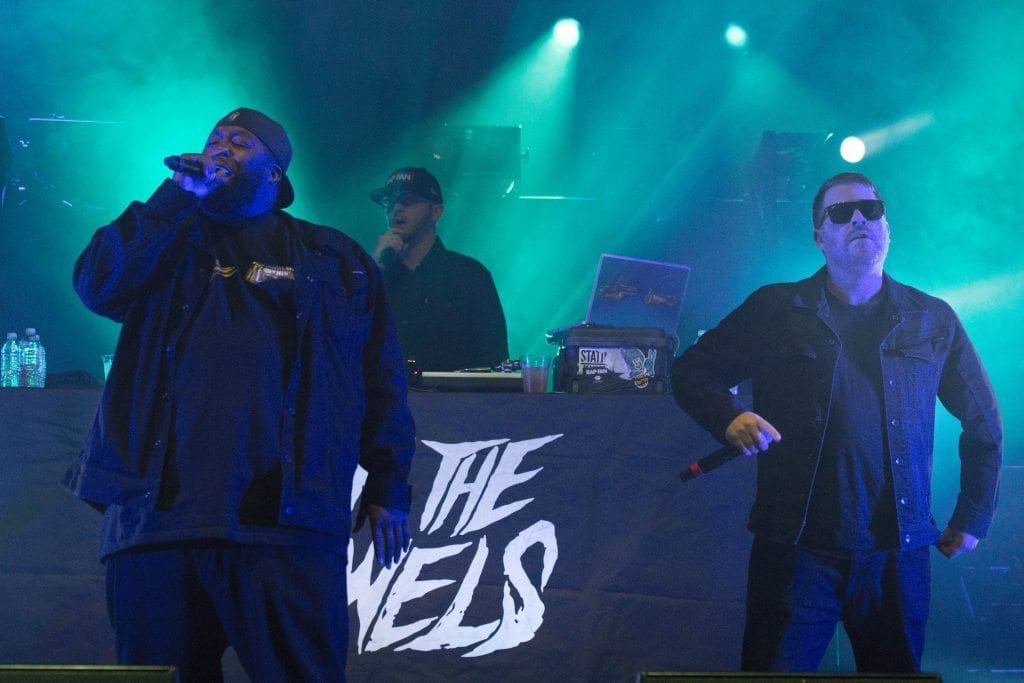 Photos by K. Joseph Fotos