I'm always a fan of finding fun, unique Chicago activities. Going out for the usual brunch, dinner and drinks every weekend can get old. So when I heard that a Royal Palms Shuffleboard Club was opening, I was SO down.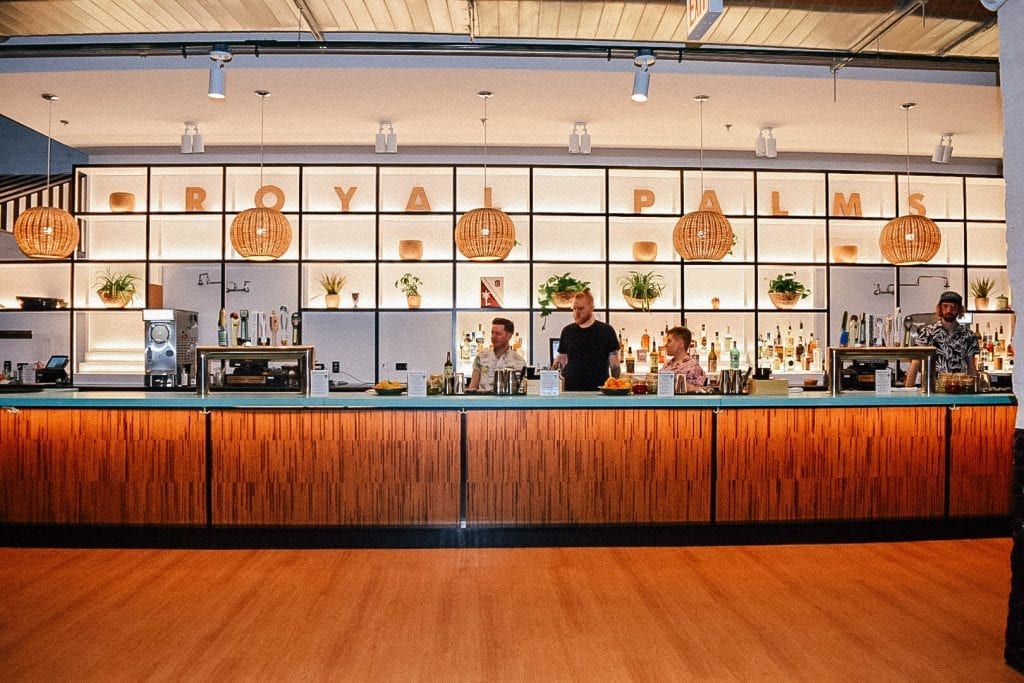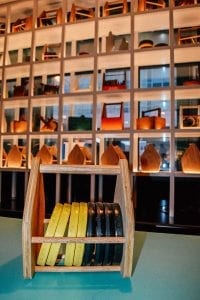 As soon as I walked in, I had no idea where to look! The decor, lighting, bar, and the courts themselves were so pretty and eye-catching. Everything fit the vintage beach theme – and I was all for it.
We had to wait for a court, but there were plenty of tables to hang out and relax during the wait. We were given a buzzer, which made the process smooth and easy. We started off at the bar where the drinks are served in the cutest mason jars… and they were gooooood. Like, surprisingly good, and we had high expectations.
We then went to get food, and you'll never guess the unique way they served it up… a drive-up food truck! I absolutely love the idea that they can switch out options for delicious eats as they please. It'll definitely make each experience at the Royal Palms Shuffleboard Club that much more special.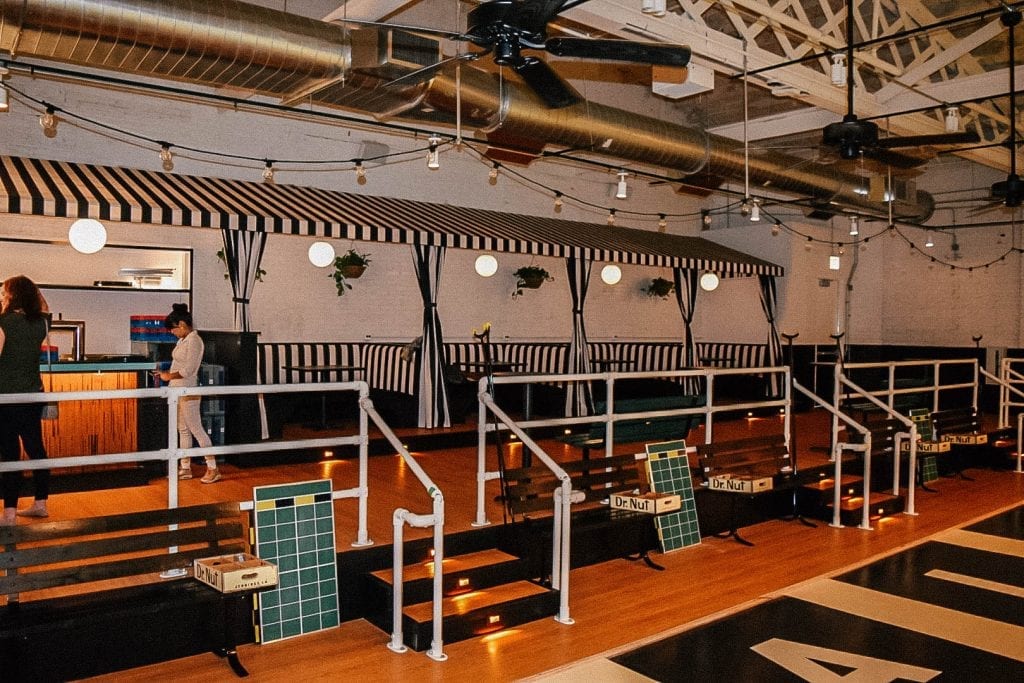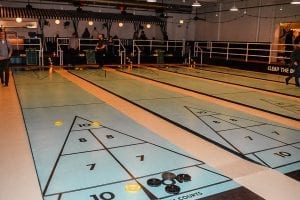 The wait wasn't very long, so as soon as we were done eating we walked over to our court. I have never in my life played shuffleboard – and to be honest I thought it was just for the elderly – but it was a blast! And I won't lie, I was pretty darn good at it.
This entire place was the perfect hangout for friends or a date. It was a ton of fun, an exciting atmosphere, but also very chill in its own way, and a great alternative to a wild night out. I will definitely be back ASAP!
I don't know how I'd find great places like the Royal Palms Shuffleboard Club without the help of the UrbanMatter app. UrbanMatter just introduced a brand new concept to the mobile app game, where users can leave interactive, real-time updates about places they visit around the city. I would've never known that Royal Palms had the "great cocktails" and "chill vibe" I was looking for without UrbanMatter. Do yourself a favor and download the app today!