I hate to break it to ya guys, but it looks like rock 'n' roll is officially dead. Well, at least for McDonald's, that is.
The fast-food giant's once Elvis-tinged flagship reveals its new, futuristic look on Thursday, August 9th in River North.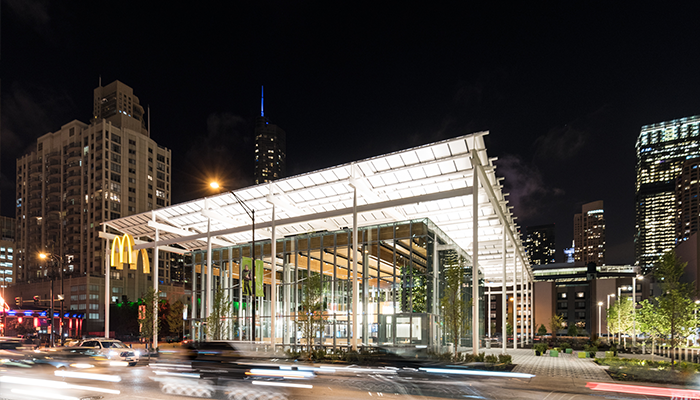 Many a Chicagoan's heart shattered when Mickey D's first announced that its iconic, rock 'n' roll restaurant would undergo a massive remodel back in December. Now, approximately seven months later, the location is ready to go public with a sleek new design at 600 N Clark.
The 19,000 sqft space is no longer home to bygone memorabilia, but instead to flatscreen menus, touchscreen kiosks, and super fast wifi. Where the Golden Arches once stood are now enormous, light-letting 27-ft windows and an in-store arboretum.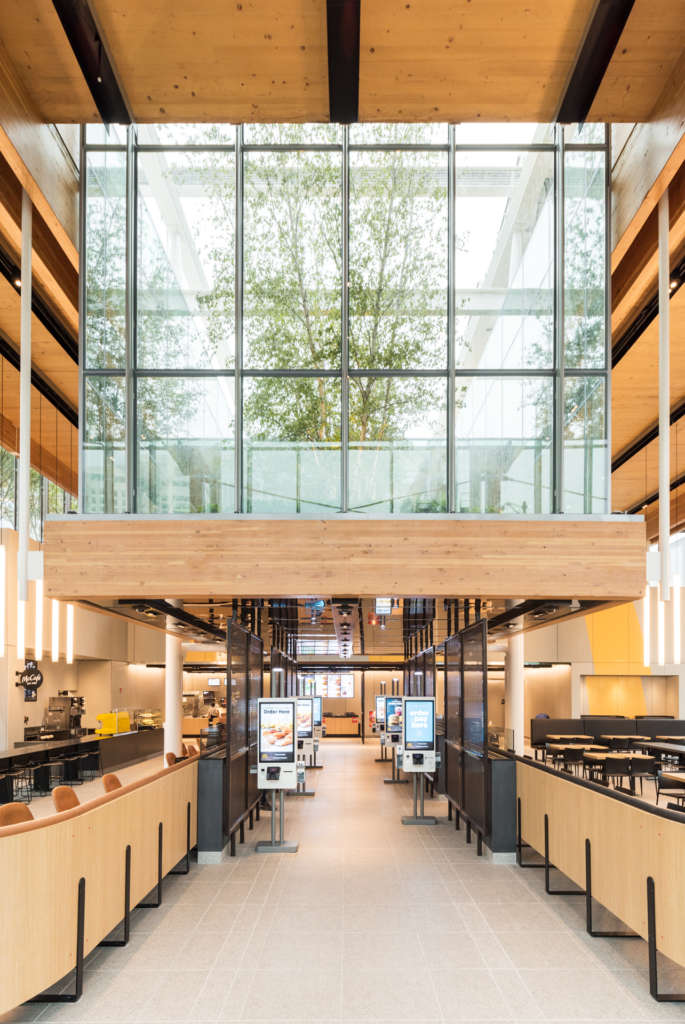 Part of an initiative to modernize 5,000 US restaurants by 2020, the futuristic redo mimics that of McDonald's new West Loop HQ earlier this year. Placing focus on updated technology, clean lines, and sustainability (60 percent of the restaurant is powered by overhead solar panels, after all), staff hopes that the new space will help promote a more forward-thinking fast food culture.
For more info on McDonald's new locations, head here.
To read up on the Micky D's HQ, go here.
Featured Image Credit: McDonald's