It's gonna be huge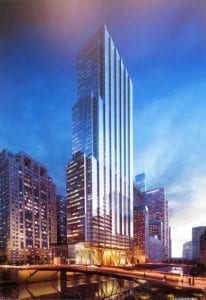 The replacement of the former General Growth headquarters at 110 North Wacker Drive could possibly be an 800-foot high-rise that sits along the edge of the Chicago Riverwalk.
The tower which is slated to take three years for completion will incorporate the Chicago Riverwalk as a major architectural feature, with plans for outdoor terraces and plenty of open air space.
The building itself will be primarily used for offices, with plans for 1.35 million square feet of rentable space. The lobby of the skyscraper is estimated to reach 40 feet high. There will be limited space available for retailers, one of which will be a small one facing the riverfront.
Construction of the building could potentially call for additional pathways on the Riverwalk and even park space around the building. Developers plan to take advantage of Lower Wacker Drive as much as possible for access.
Goettsch Partners also played a development role in 150 North Wacker Drive and Soldier Field, as the group is local to the city. This proposal follows a massive trend in high-rise construction in the city, such as a development with record-breaking height recently announced near Grant Park, and the highly anticipated Vista Tower. The completion of the Riverwalk has made it a prime piece of real estate, and the proposal of this structure falls in line with other vendors who aim to build locations there.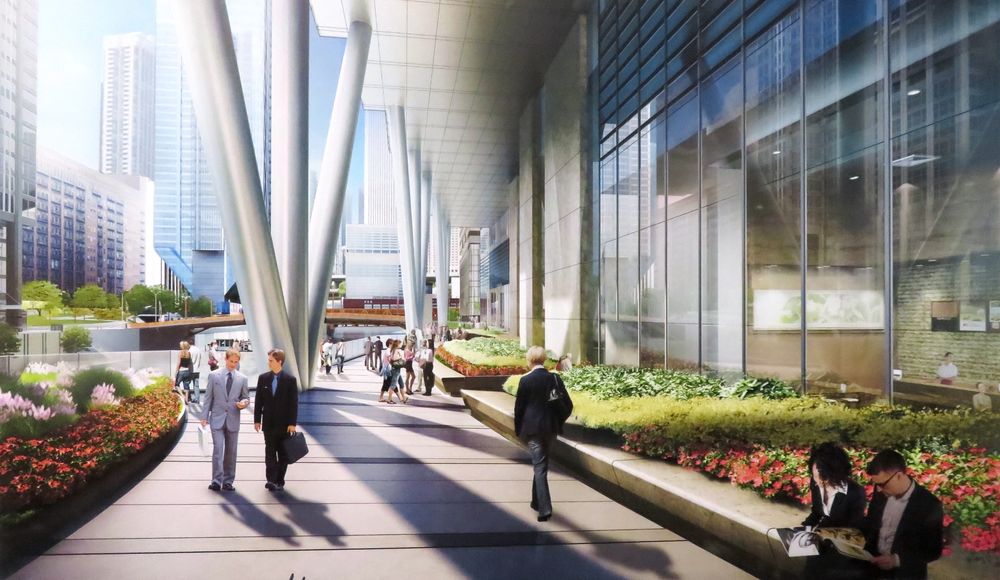 Featured image courtesy of Goettsch Partners