Chicago's favorite punk rock festival makes its end-of-summer return again at Douglas Park on September 14 – 16. Over 100 bands will hit the Riot Fest stages for a three-day fest that will blow you away. Not to mention, there are carnival rides.
At 8 pm last night, Riot Fest announced the first wave of its 2018 lineup, with buzzworthy headliners making plenty of waves. Other big names include Weezer, Run the Jewels, Beck, Elvis Costello & The Imposters, Blondie, Incubus, and more.
Seems like it was just yesterday that we were watching The Flaming Lips, Method Man and Redman, Death Grips, and Glenn Danzig reunite as The Misfits on a hot summer day in 2016.
But, September will be here before you know it, and tickets are on sale now, so you better get yours soon.
Here are all of the bands announced thus far in the first wave of the lineup: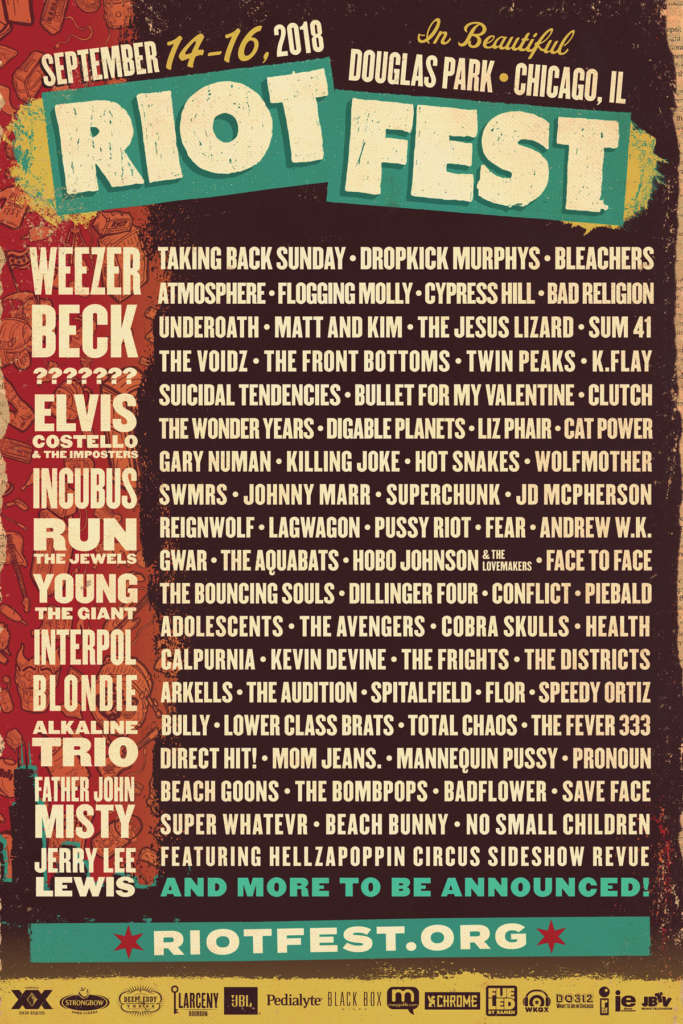 For more information, or to buy tix for yourself, head to the Riot Fest website, here.
Find what really matters in Chicago with the UrbanMatter app!
To download or see reviews from our users, head here.