As many of you know, the month of June is Pride Month. Pride Month is filled with celebrations throughout the LGBTQ+ community. It is a celebration of love, diversity, acceptance, and unashamed self-pride. June is meant to recognize the huge impact that LGBTQ+ individuals, advocates, and allies have on history in the US and around the world. The month of June was chosen to commemorate the riots held by members of the LGBTQ+ community against a police raid that took place at the Stonewall Inn in New York City on June 28, 1969. These riots were the tipping point for the gay liberation movement and they paved the way for the modern fight for LGBTQ+ rights. 
The city of Chicago has always represented Pride Month proudly. Be it through numerous festivals and parades, recognition and uplifting of individuals in the community, and bars & restaurants around the city showing support through menu deals and other charitable offerings, Chicago Pride is amongst the most revered in the country.
1100 W Thorndale Chicago, IL 60660
Hours: Monday – Friday: 11:30 a.m. – 10 p.m. | Saturday – Sunday: 9 a.m. – 10 p.m.
To celebrate Pride Month and make an impact on the community, Rewired Pizza Bar & Cafe is holding a fundraiser from June 1st through June 30. The popular Edgewater haunt will offer a Pride Latte created by coffee bar manager Jordan Reinhardt. The colorful and caffeinated drink features a house-made fruity pebbles syrup, steamed milk, espresso, and "pixie dust" edible glitter. Rewired serves up locally sourced goods, featuring local artists, sharing the local love, and is a proud supporter of Pride Month.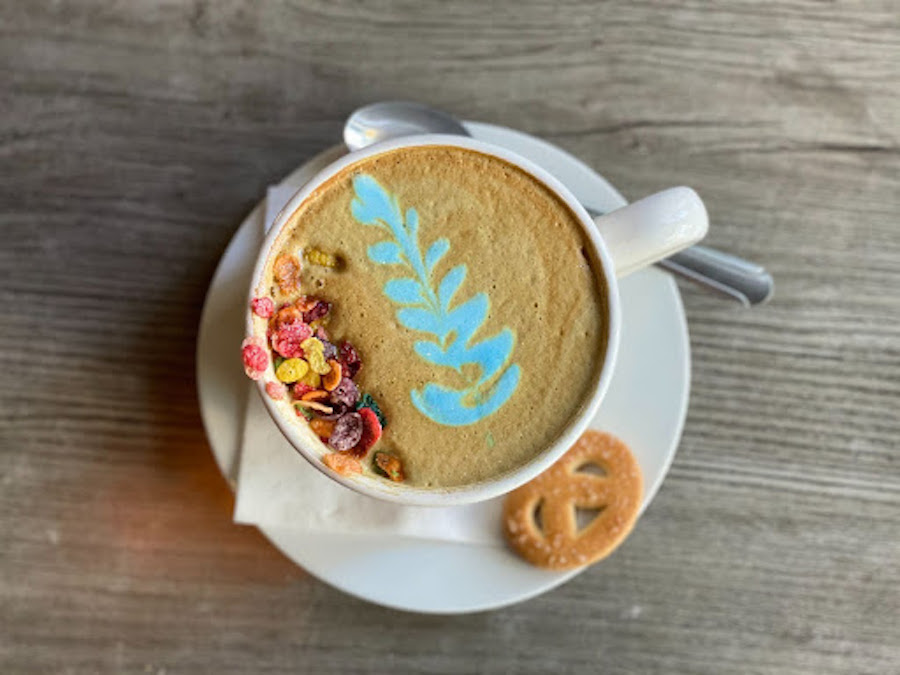 A portion of proceeds from every Pride Latte sold during June will benefit StandUp for Kids. StandUp for Kids is a national non-profit organization dedicated to ending the cycle of youth homelessness in local communities. Available now through Wednesday, June 30, the price ranges from small ($5) to medium ($5.50) or large ($6).