Once upon a time, there was a little girl named Cherilyn Sarkisian. She grew up with a single mother and barely had two nickels to rub together. Her mother always told her she was going to make it big, whether she believed it or not. But one day, after seeing Cinderella, she realized she was going to be someone.
And that someone is now Cher, a one-name wonder, the goddess of pop music, the icon of TV and film. The one and the only Cher. And she's now the latest superstar to get her own pre-Broadway production, The Cher Show, currently running at the Oriental Theatre.
Set up like a TV special based on Cher's biggest moments, The Cher Show starts at the beginning when things were difficult and little Cherilyn believed that she would never amount to much due to her lack of schooling and her "dark" features. Her childhood was rough… until she set up her life in Los Angeles and met Sonny Bono. The two moved in together under the illusion that they would remain friends. That is until they weren't anymore, and the duo of Sonny & Cher was born.
After a stop at Top of the Pops in London and a lot of bad gigs in Las Vegas, the two skyrocketed to fame and their variety show was a colossal success. But things got tough between the married couple, even after having their child. Cher believed she was working too much and not seeing enough for it and Sonny wasn't very kind when she voiced her grievances. This led to a dissolution of the marriage, Cher breaking out on her own and discovering it to be much harder than she anticipated.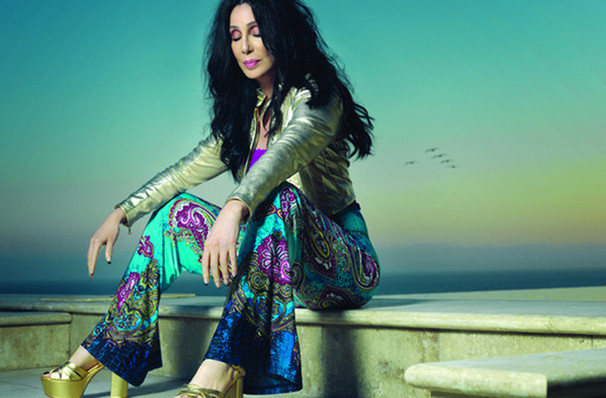 She married rocker Greg Allman, had their son Elijah, and before you knew it, that marriage was over too. Cher wondered if there was anything left for her, but the stage and film were calling. She would make her mark there just as she had on TV and on the music charts. There was nothing Cher couldn't do. And there's nothing that she can't do even now.
Spanning the six incredible decades of her career, The Cher Show is told through the perspectives of Babe, Lady, and then Star; three versions of Cher that give A Christmas Carol vibe to the show. The three personalities are constantly able to speak to each other at any given time and have a ghost of Christmas past, present, and future to their interactions.
As this is a pre-Broadway run, there are certainly still kinks to work out and I wonder if maybe that isn't one of them. It's an interesting idea, but one that sort of got weird at times. However, I will say that being able to harmonize with the exact same character had to have been really neat.
The acting itself is fantastic. They found three incredibly wonderful women to portray the different versions of Cher and the guy who plays Sonny was really amazing. You believed every word, every scene, and though some sequences were certainly difficult to watch between the two of them, it was simply a testament to how well these actors played their roles.
As for the music, there are 35 hits throughout the show that have you dancing in your seat. There are some songs that happen at different times in her career than when they're sung in the show and some have a tempo change, but you still dance and sing-along (quietly) all the same.
What I can say about this show is that the singing, acting, and writing are all incredible. I could have used more sequins as I'm a firm believer in the more sparkle, the better. The variety show aspect of it all was slightly jarring at times and took you out of the story, but I thought the entire production was well-done for a pre-Broadway run.
The Cher Show is playing now through July 15th at the Oriental Theatre. Check out ticket information, here.
Featured Image Credit: Eric Allix Rogers
Find what really matters in Chicago with the UrbanMatter app!
To download or see reviews from our users, head here.