Spooky season is here, people! Although many Halloween events in Chicago will likely be canceled thanks to COVID (no trick-or-treating, parades, or parties), our favorite local arcade bar has gotten creative in quarantine. Replay Lincoln Park has officially transformed their back alley into a Haunted Drive-Thru and built a Stranger Things Pop Up Patio! Get all your thrills and chills while keeping your distance and staying safe. Here's what you can expect.
The Alley of Darkness
Experience a hair-raising, blood-curdling corridor filled with demons, zombies and terrifying creatures! When you arrive at this halloween event hosted by Replay Lincoln Park, you'll watch a quick drive-in flick to "set the scene" and up the ante. You'll then be asked to put your car in park for about a half hour. From there, expect to see all sorts of wicked, horrifying characters, insane sound effects, grotesque props, and fake blood. Yes, your car will get sprayed with fake blood. Just a heads up, you won't be able to exit your car at any point during the experience. So buckle up and prepare for goosebumps! 
The Nitty Gritty, Creepy Crawly Details
Replay Lincoln Park is located at 2833 North Sheffield Avenue, Chicago, IL. All ages are welcome and you'll need to book a reservation for $75 per car. If you don't have a set of wheels, no problem. The folks at Replay Lincoln Park are offering up cars at this halloween event in Chicago for an extra $25. Get your reservations in ASAP, the Alley of Darkness will be dishing out scares until October 31st between 5 PM and 10:40 PM every night. Eek!
---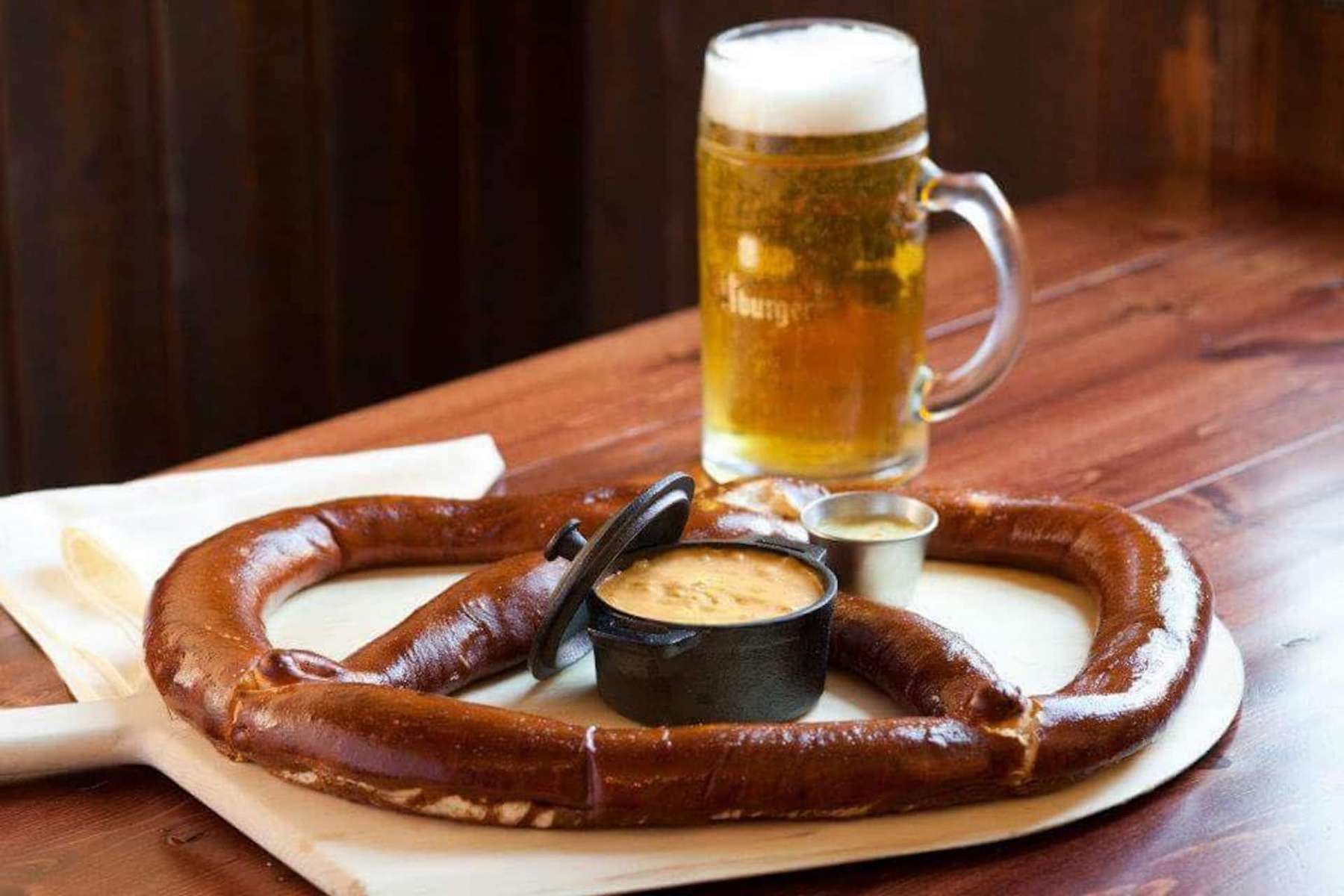 View the Best Oktoberfest Bars in the City
Need something to attend after Replay in Lincoln Park? Here are some good Oktoberfest stops to get in the spirit.
View the Best Oktoberfest Bars in Chicago
---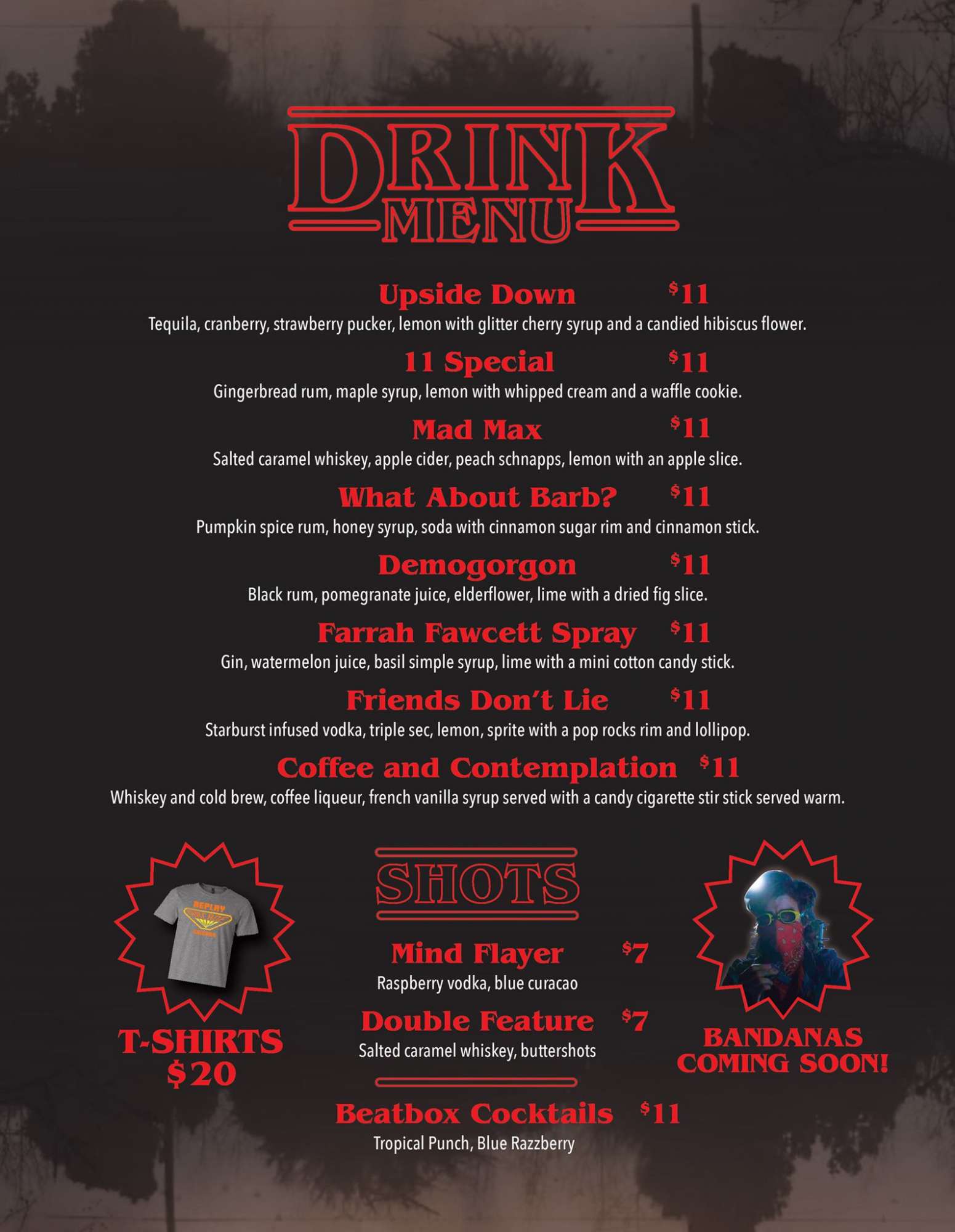 Stranger Things Pop Up Patio
After you've properly screamed your face off, head to the Stranger Things Pop Up Patio at Replay Lincoln Park to knock back a few cocktails. Oh and you might see Chief Hopper's Chevrolet Blazer and a Demogorgon or two. $30 per person gets you a table for one hour and 2 drinks at this halloween event in Chicago. There will be a variety of drinks available at this event such as a signature shot, drinks from the themed cocktail menu, ales, wine, canned cocktails, and more. The drink specialities at Replay Lincoln Park include festive titles like "What About Barb?" "The Upside Down," and "11 Special." You can also snag a custom Stranger Things t-shirt for $20 (sizes XS to XL). Advance tickets are sold out but walk-ins are welcome. 
At UrbanMatter, U Matter. And we think this matters.
Tell us what you think matters in your neighborhood and what we should write about next in the comments below!
Featured Image Credit: Replay Pop Up on Facebook
READ MORE LIKE THIS
DOWNLOAD THE URBANMATTER APP
FIND PARKING