Replay Lincoln Park is known for its rotating pop-up series, but none have been quite as magical as this Harry Potter-themed experience. A Very Harry Christmas Pop-up welcomes muggles, witches, wizards, elves, and attic ghouls to the popular arcade bar from December 6 through January 5.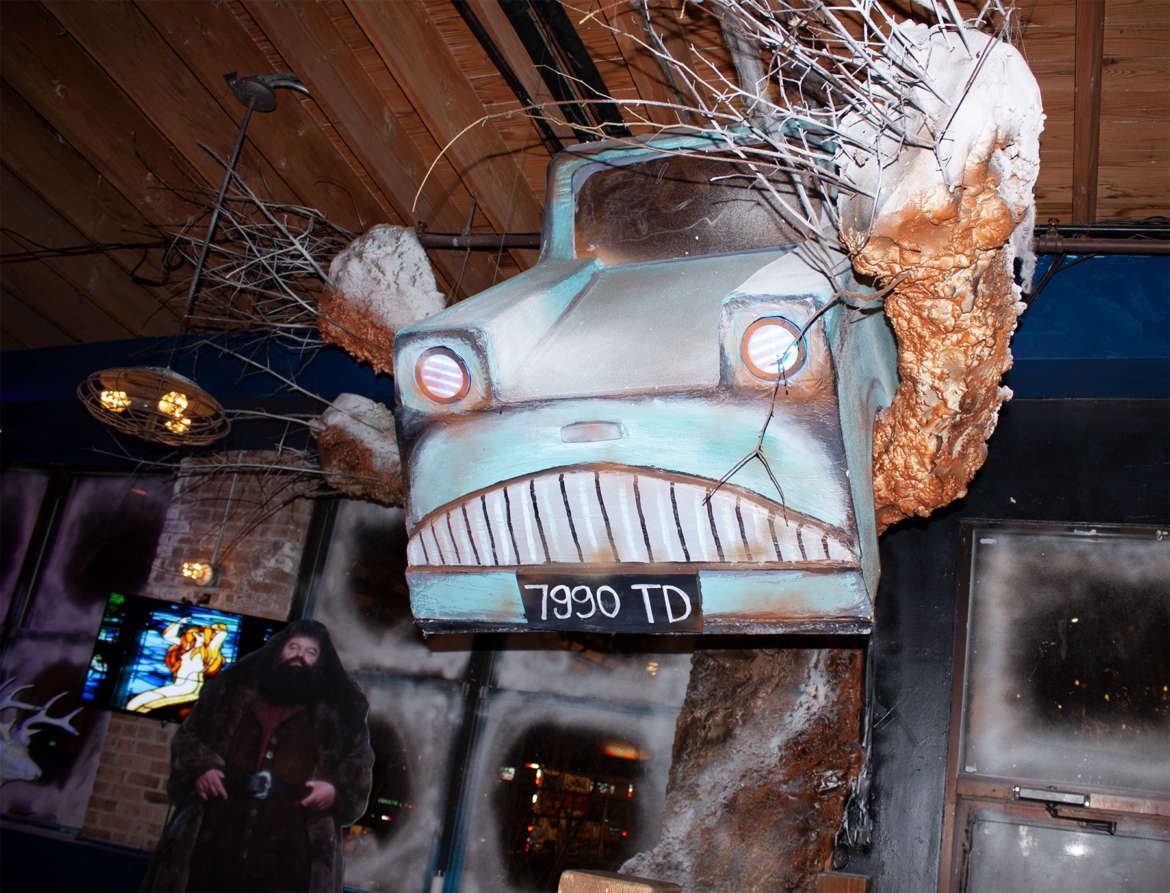 Soar into Replay on your Nimbus 2000—if you can ward off the Dementors at the door with a Patronus Charm—and find yourself welcomed into The Great Hall, decked floor to ceiling in candles, snow, wreaths, garland, a Christmas tree with presents, Molly Weasley's Christmas Jumpers, framed portraits, and more. If you're in need of a quality wand, Apparate over to Ollivanders: Makers of Fine Wands, where one lucky visitor might find themselves in possession of The Elder Wand.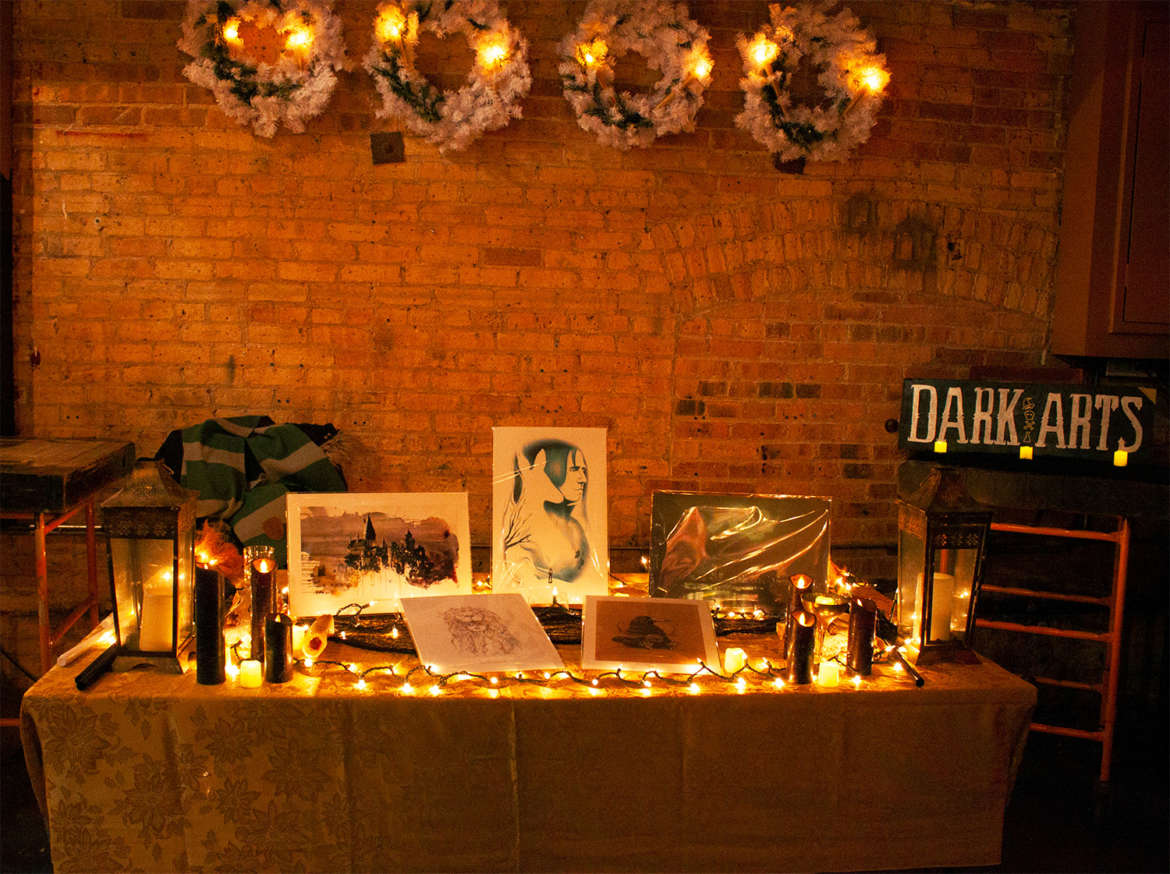 Shop and appreciate custom dark artwork honoring The Boy Who Lived, while sipping on creative cocktail creations based on the House the Sorting Hat deems worthy for you. You can order Helga, Godric, Rowena, and Salazar, along with a variety of other concoctions, like Buttered Bier, Marauder's Mull, Dragon's Blood, and Voldemalort (we know where this is going…).
Replay Lincoln Park has partnered with Zizi's Cafe to bring Harry and Ron's favorite Hogwarts Express trolley cart treats to the bar. Hogwarts Housecup Chicken, Huffle Pizza Puffs, Pretzel Wands, Paddington Burger, and Harry Potter's Treacle Tart are all on the menu and magically replenished just when you're ready for more.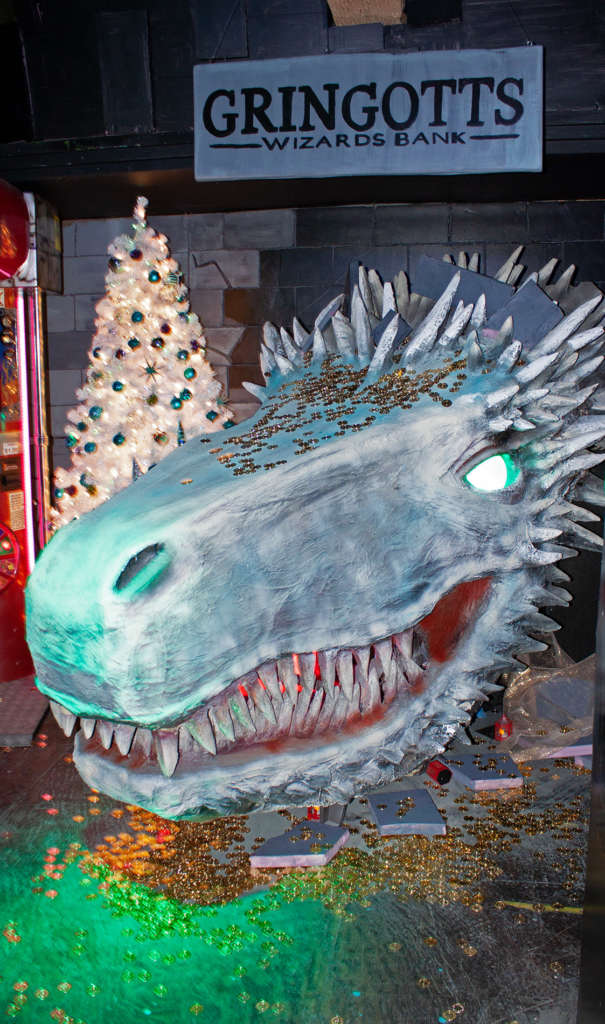 Make sure to take as many magical photo opportunities as you can, set in iconic destinations from the popular series like Gringotts Wizard Bank, the Flying Ford Anglia 105E Deluxe, and The Whomping Willow. A Very Harry Christmas pop-up also has a lineup of events that will make you feel like you're going back to Hogwarts, including A Yule Ball, Magic Shows, Cosplay Pageant, trivia nights, and more.
So go on and have a Happy Christmas, Harry Potter-style at Replay. You can find Replay Lincoln Park at 2833 N. Sheffield Ave, from 5 p.m. – 2 a.m. Monday – Thursday, Friday 3 p.m. – 2 a.m., 12 p.m. – 3 a.m. Saturday, and 12 p.m. – 2 a.m. Sunday.
At UrbanMatter, U Matter. And we think this matters.
Tell us what you think matters in the Lincoln Park neighborhood and what we should write about next in the comments below!
Featured Image Credit: Replay Lincoln Park
READ MORE LIKE THIS
DOWNLOAD THE URBANMATTER APP
FIND PARKING