It's finally springtime in Chicago and that means that we can (mostly) put away our down jackets, our hats, our gloves, our scarves. Even our boots! Which means that we can finally bust out our favorite pair of Vans sneakers or slip-ons and crank the music.
Which makes for the perfect combination on Record Store Day!
Each year, on a Saturday in April, record stores across the country celebrate Record Store Day. This year it falls on April 13 and it's a day to embrace and celebrate the culture of independent record stores. There are events at local stores such as Beverly Records, Dusty Groove, Laurie's Planet of Sound, Reckless Records, Shuga Records, and more across the city, as well as special releases.
It's a day for music lovers of all sorts to come together and appreciate the simplicity and joy of walking into a record store and being among the music and people of similar minds.
This year, Record Store Day and music fan favorite shoe brand Vans have teamed up for something special. To coincide with the release of the special edition soundtrack for the award-winning music documentary Industrial Accident: The Story of Wax Trax! Records, the duo will be using Record Store Day to launch a tour!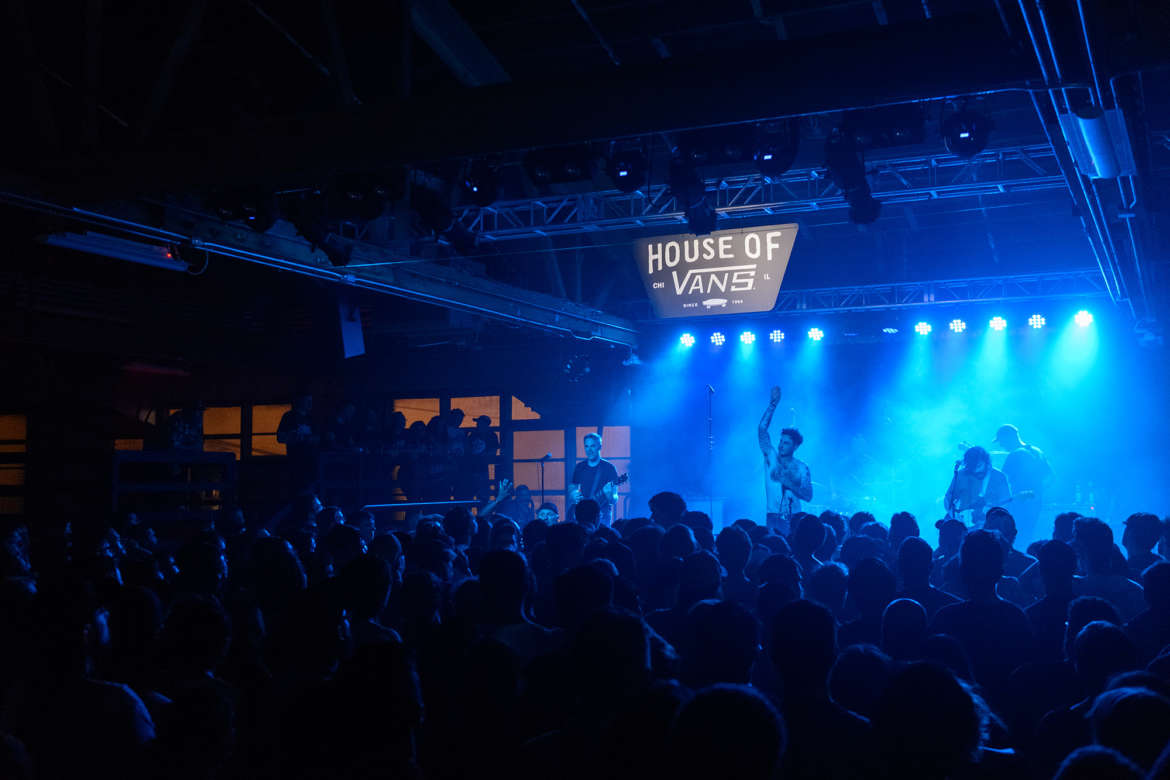 The tour will be kicking off Saturday, April 13th at the House of Vans Chicago located at 113 N. Elizabeth St. The experience will feature a screening of the Industrial Accident screening, a live Q&A that will be sure to please music fans, and a performance by industrial rock legends Ministry.
The documentary, while featuring amazing music featured on the soundtrack, "delivers insightful interviews with family members, former employees and musicians who worked with or were heavily influenced by Wax Trax!, including Al Jourgensen, Dave Grohl, Trent Reznor, Paul Barker, Ian MacKaye, Steve Albini, Jello Biafra and others," per the press release.
VIP tickets for the exclusive event can be purchased in tandem with a copy of the soundtrack. A limited number of general admission tickets will be available as well. If you're not interested in the entire event, you can RSVP to select portions of the event on the Vans website.
This event will kick off the six-stop tour Vans and Wax Trax! Records have planned. Events will also be taking place in New York City, Austin, TX, Toronto, Los Angeles, and San Francisco.
This would be a great addition to anyone's Record Store Day experience. See you at the record stores!
Featured Image Credit: Shuga Records