Don't let a little sprinkle ruin all your fun.
Here's what you should be doing to kill your rainy day blues in NYC.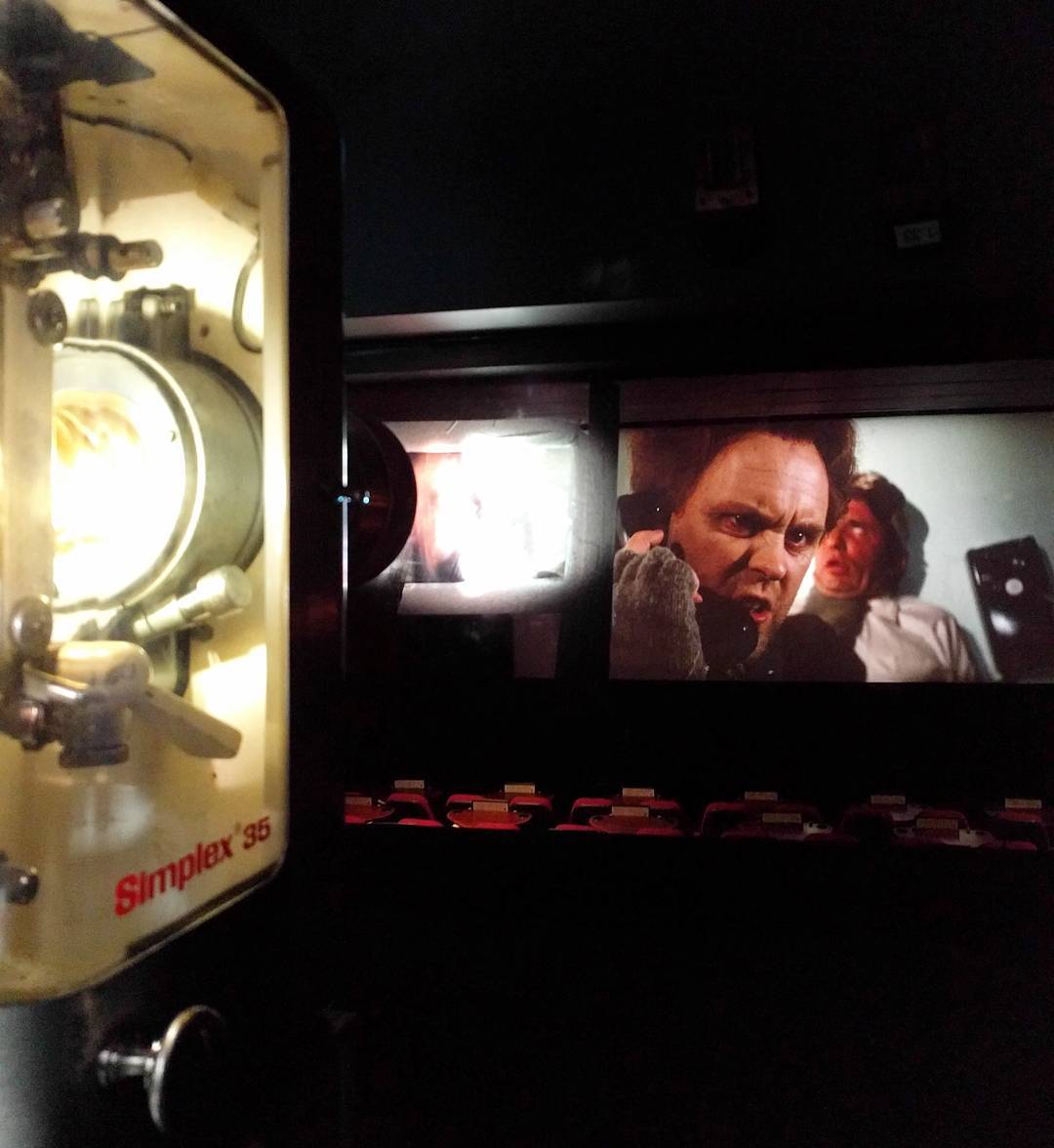 136 Metropolitan Ave, Williamsburg
What is, by far, one of the coolest movie theaters in NYC, there's no better place to waste away a rainy day than Nitehawk cinema. With showings of both indie AND blockbuster films, this Williamsburg staple is complete with full dinner service, a bar and – get this – brunch.
Your Saturday movie marathon has truly never been better.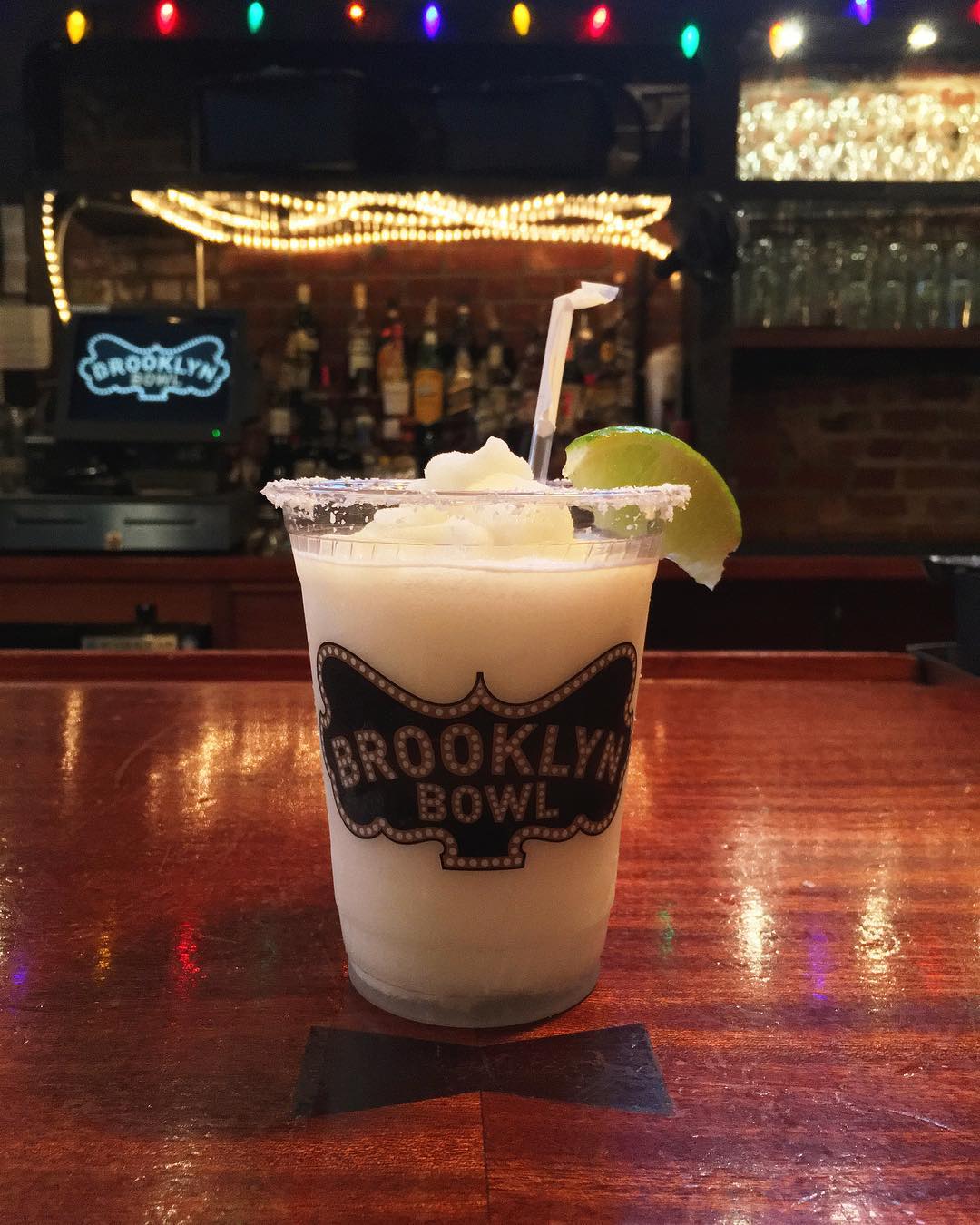 61 Wythe Ave, Brooklyn
Bowling, beer, and some of the best damn music in the city dominate this massive funhouse on Wythe. With enough fun-filled activity to last you from afternoon till late-night, you probably won't even notice it's even raining in the first place from inside this Brooklyn behemoth.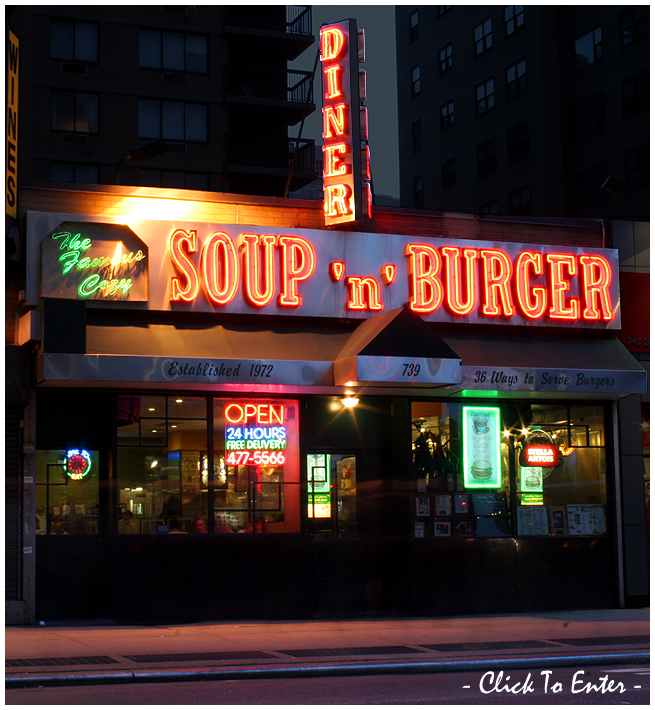 739 Broadway
One of New York's most iconic 24/hour diners, Cozy Soup 'N' Burger is nothing if not true to its name. Set up shop in this classic burger joint for a warm bowl of soup, endless coffee and a rainy day well worth getting lost in.
Oh, and the late-night crowd is one helluva good time, too.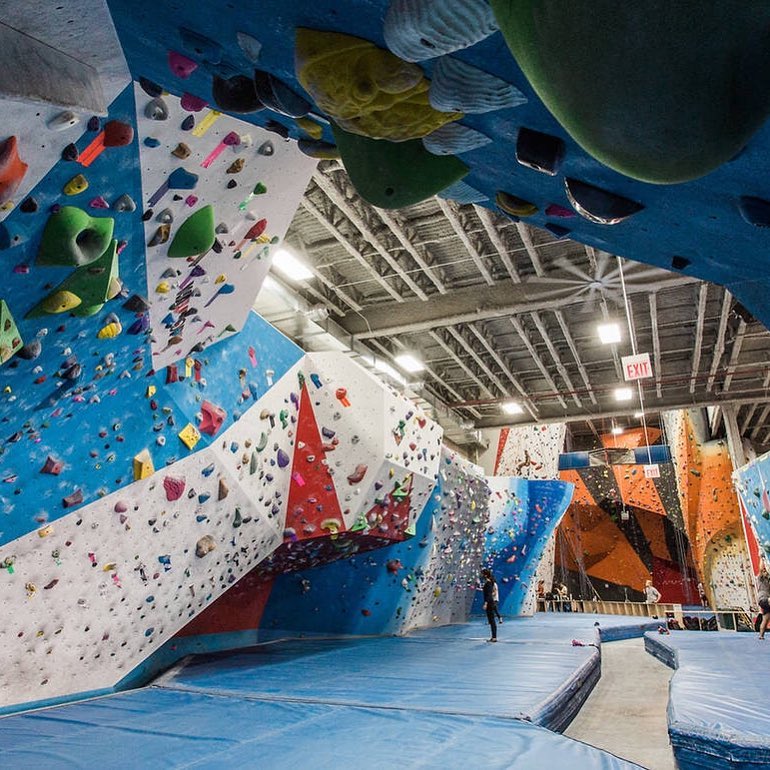 11-11 44th Dr, LIC
New York's largest climbing wall is in Long Island City at The Cliffs and it. is. MASSIVE. Get lost scaling – or, at the bare minimum, attempting to scale – the walls of this huuuuge indoor climbing facility.
You can sign up for classes if you're new at this whole thing or, if you know your way around a rock or two, get straight to bouldering.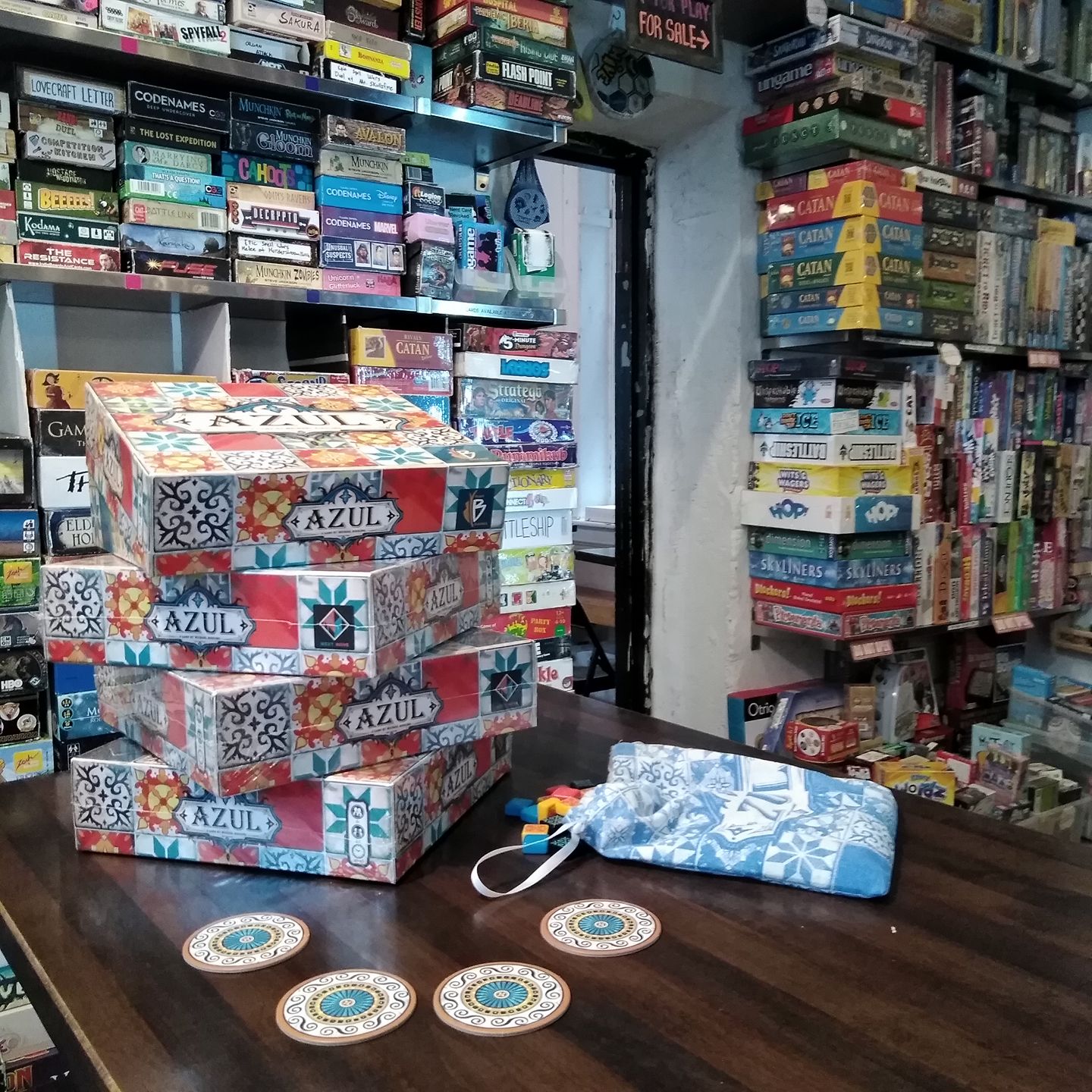 230 Thompson St
As one of New York's premiere board game cafes, The Uncommons has everything from Bananagrams to D&D and back again. Seriously, you could easily spend a whole weekend in here playing Risk, rain be damned.
Oh, and they also serve beer. Ya know, for when that Catan game starts to get a little more than stressful.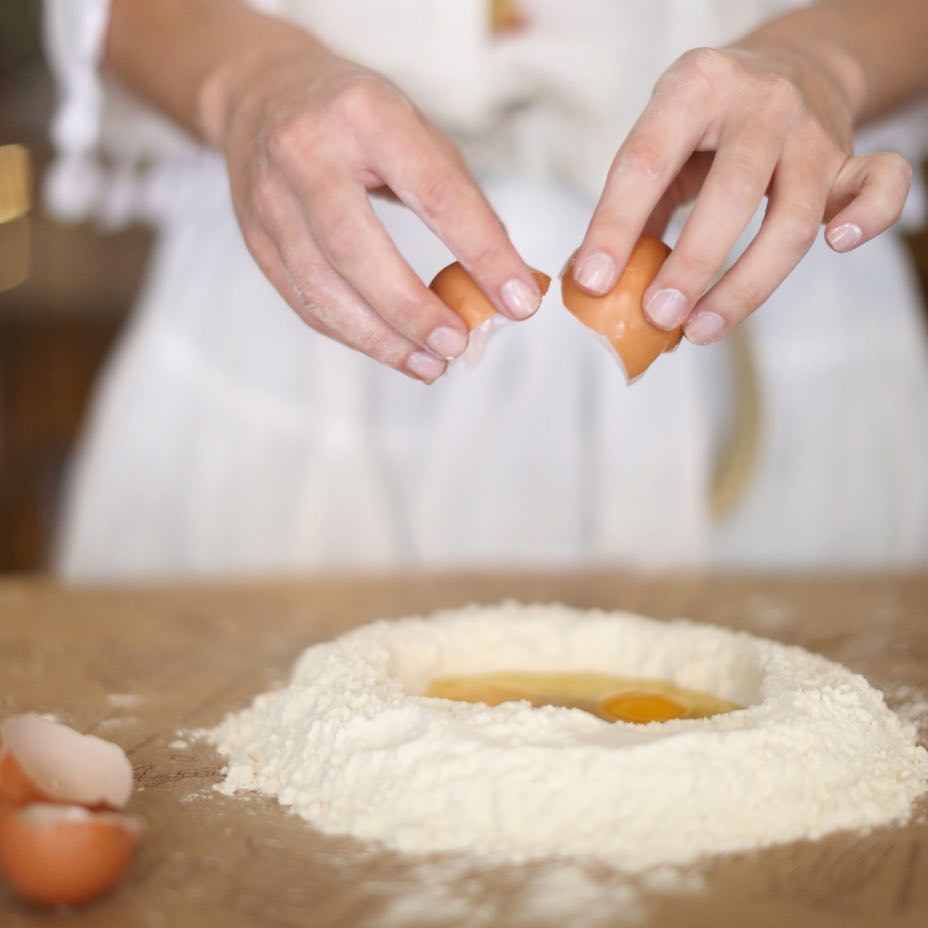 200 5th Ave
Learn to cook from some real-deal Italian masters at La Scuola. Though, true – classes at NYC Eataly's main cooking school are anything but cheap, we're pretty confident that it'll all be worth it once you taste that handmade pasta.
After all, nothing beats the chill of a rainy day like a home cooked meal.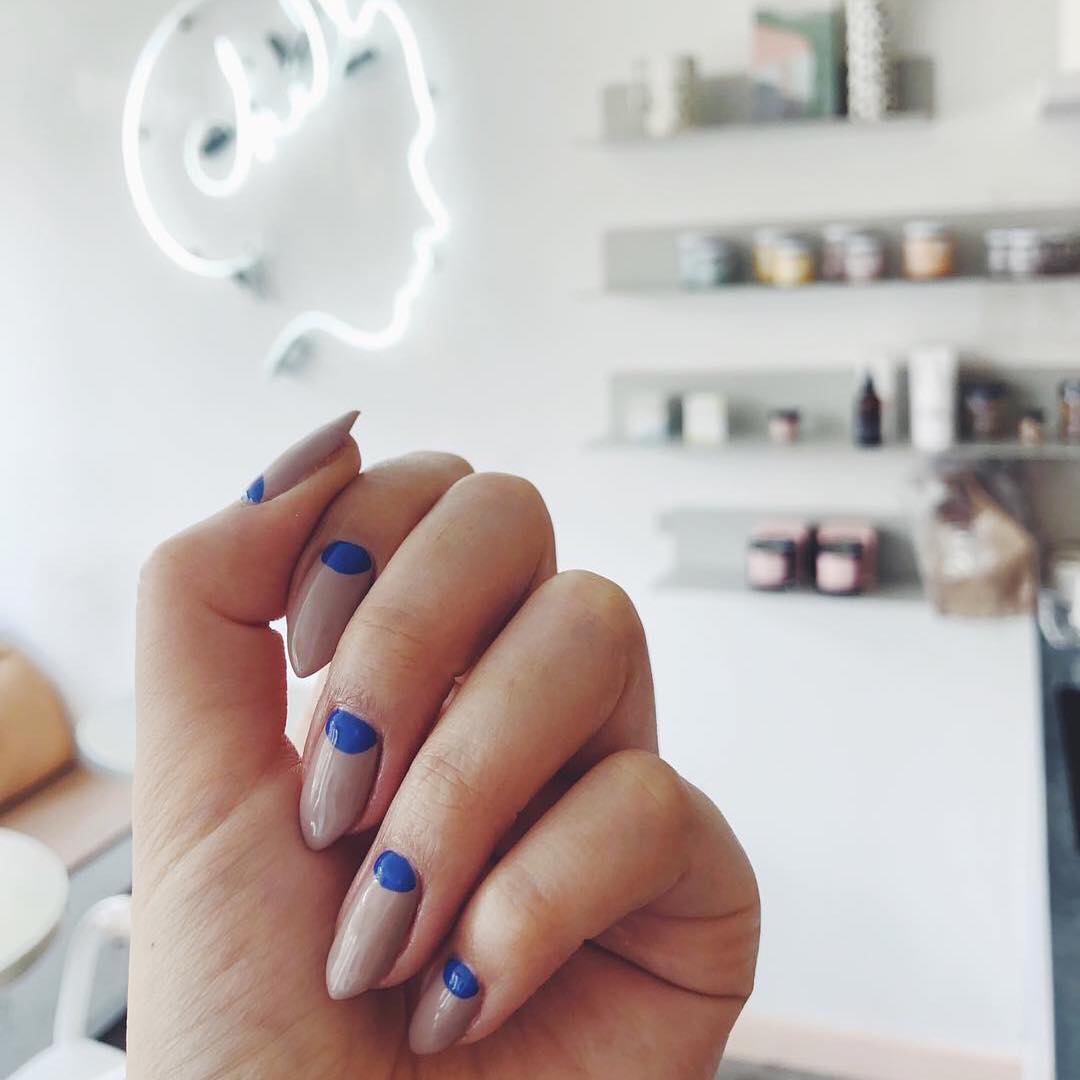 149 Essex St, LES
Treat yourself at the coolest nail salon in town this spring. 100% It Girl approved, this spa and coffeeshop has just the right rainy day vibes for your perfect escape. So whether you're stopping by to get your nails done or just to sit a cappuccino in the amazing ambience, Chillhouse has got you covered.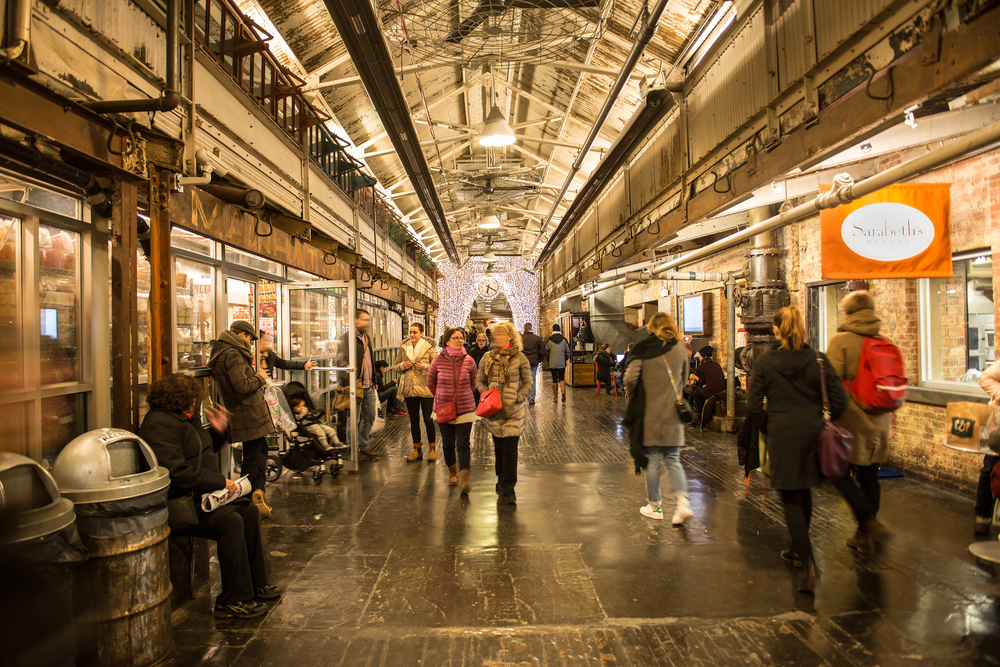 75 9th Ave, Chelsea
What do you do when it's raining outside? Head underground, duh.
Chelsea Market is always a good option on particularly gloomy days. Be warned though – it'll probably get preeeetty crowded down there.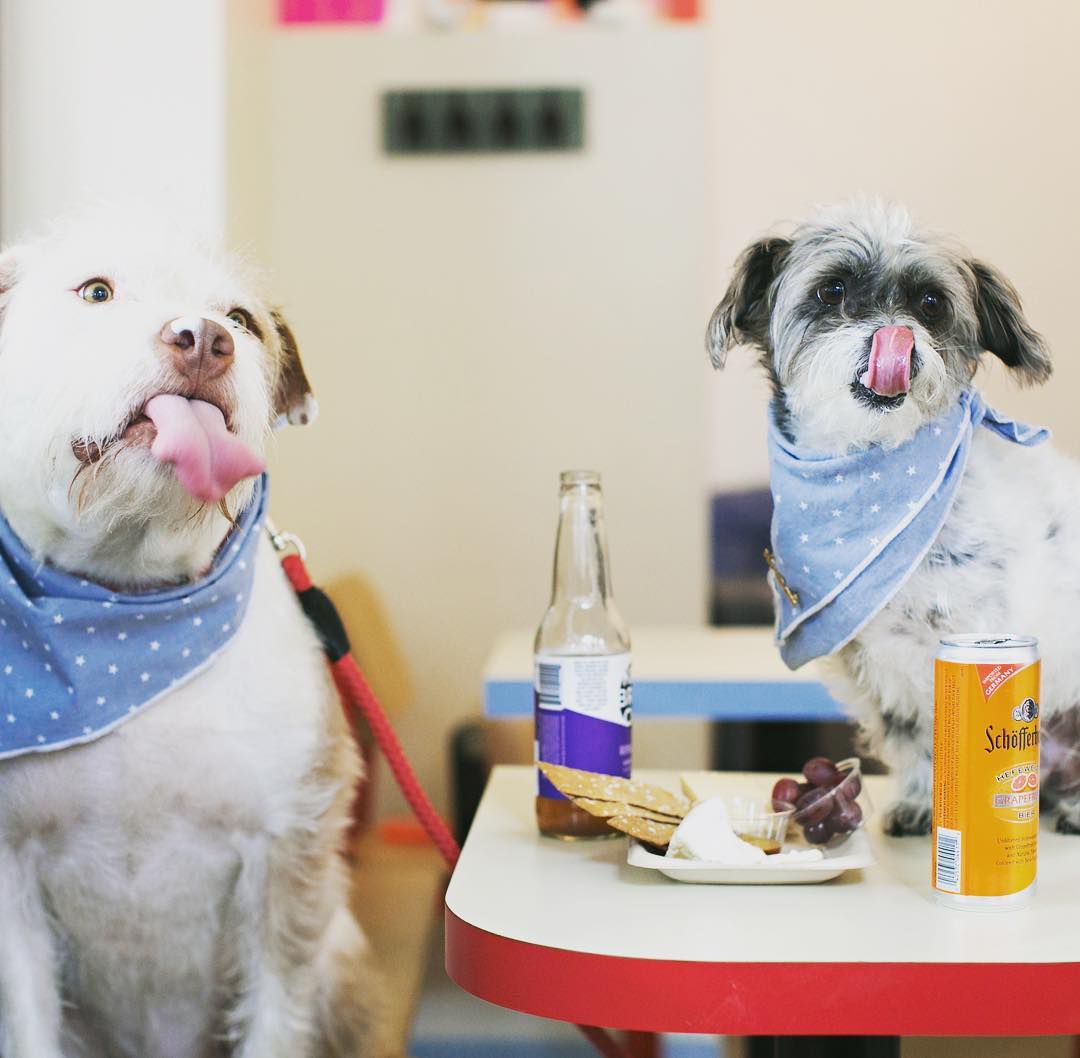 195 Ave A, Alphabet City
New York's first dog friendly indoor cafe opened just last year and if you haven't been yet, ya need to go. Now.
Whether you simply can't bare to leave fido at home (even when it's raining) or you're just interested at ogling a bunch a cute, fuzzy pups – this coffeeshop is your spot.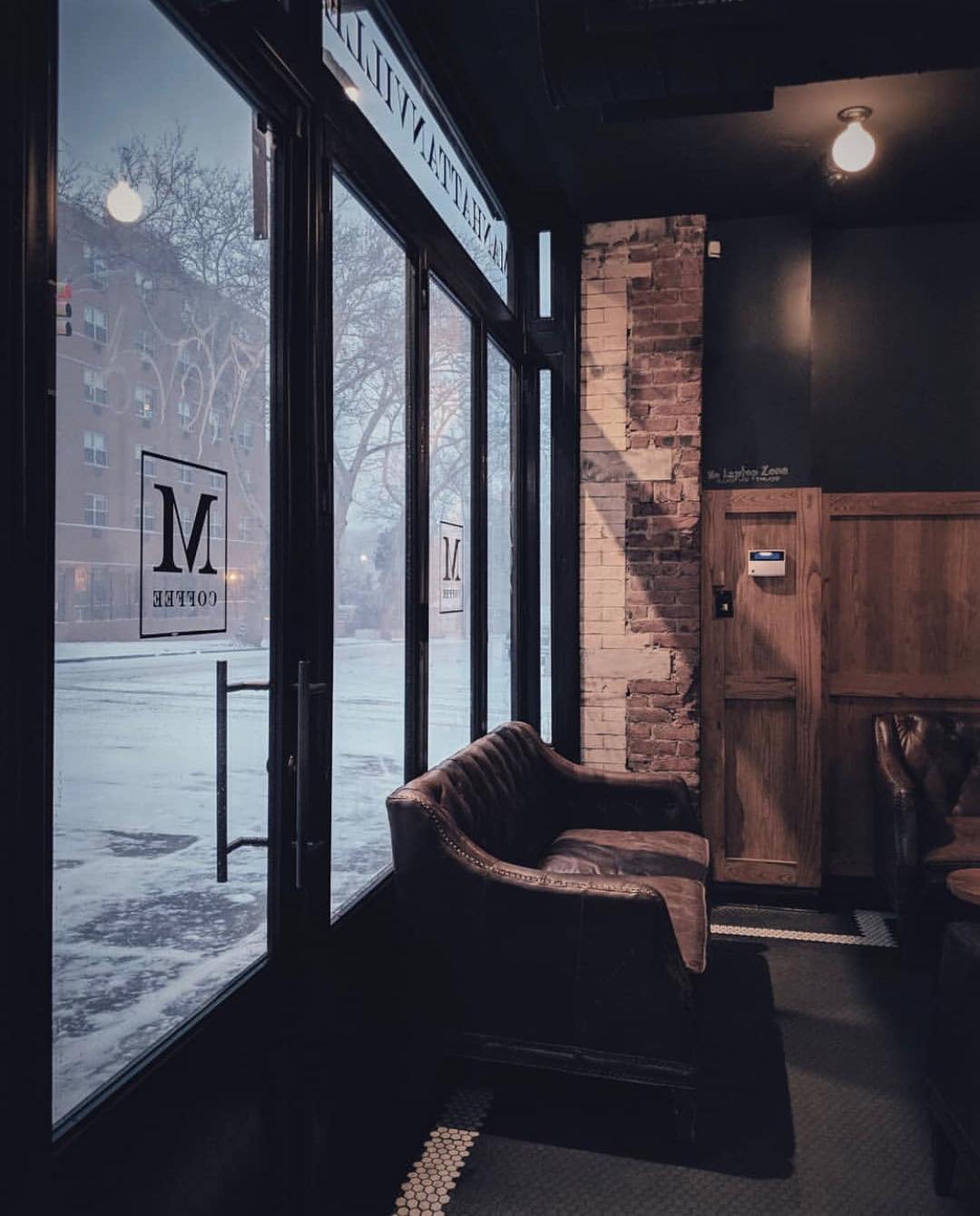 Brooklyn & Manhattan
Pooches and pups not really your gloomy day vibe? Not to worry – New York's got plenty of cozier cafes to keep your spirits bright this rainy season. With locations in Manhattan and Brooklyn, Manhattanville Coffee is a prime respite from the outside world.
Just grab your favorite book, a pasty or two and settle on down.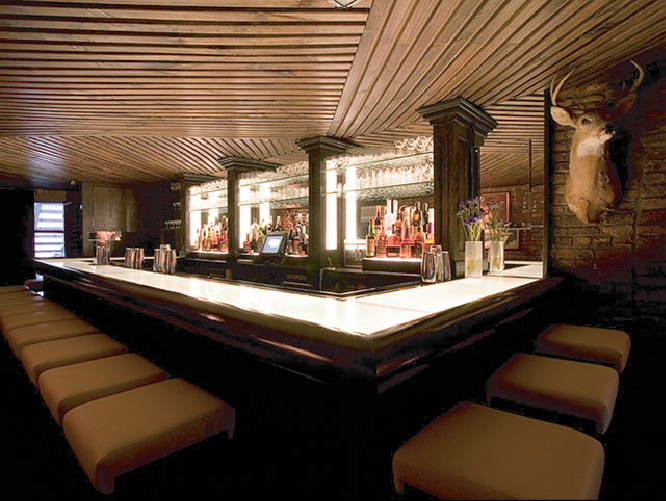 113 St. Marks, East Village
Hidden in a literal payphone next to the East Village's infamous Criff Dogs, nothing highlights a dreary day in NYC like a bit of a clandestine adventure.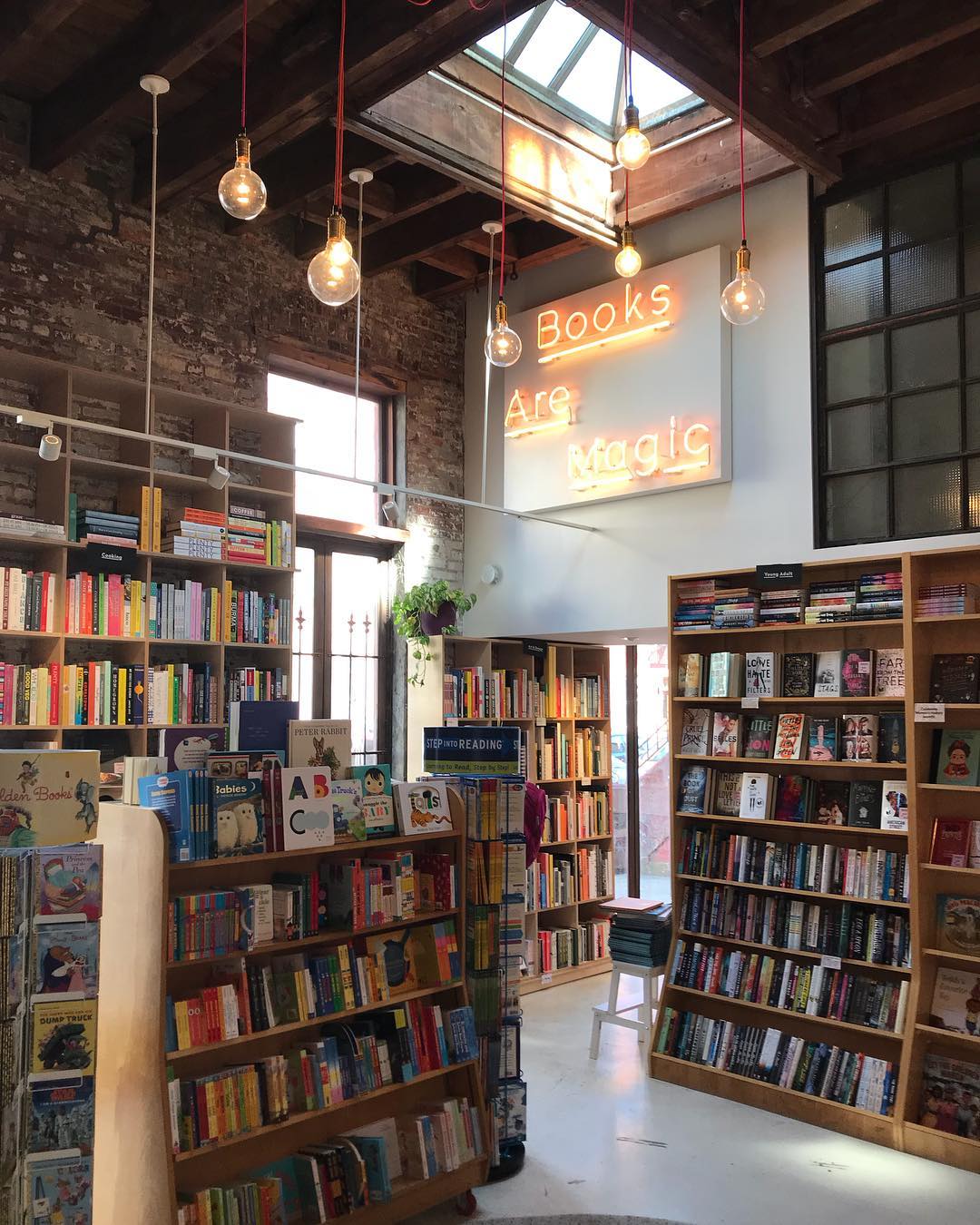 225 Smith St, Brooklyn
Wander the stacks at this absolutely ADORABLE book shop in Cobble Hill the next time it starts a storming. Trust me, you won't regret it.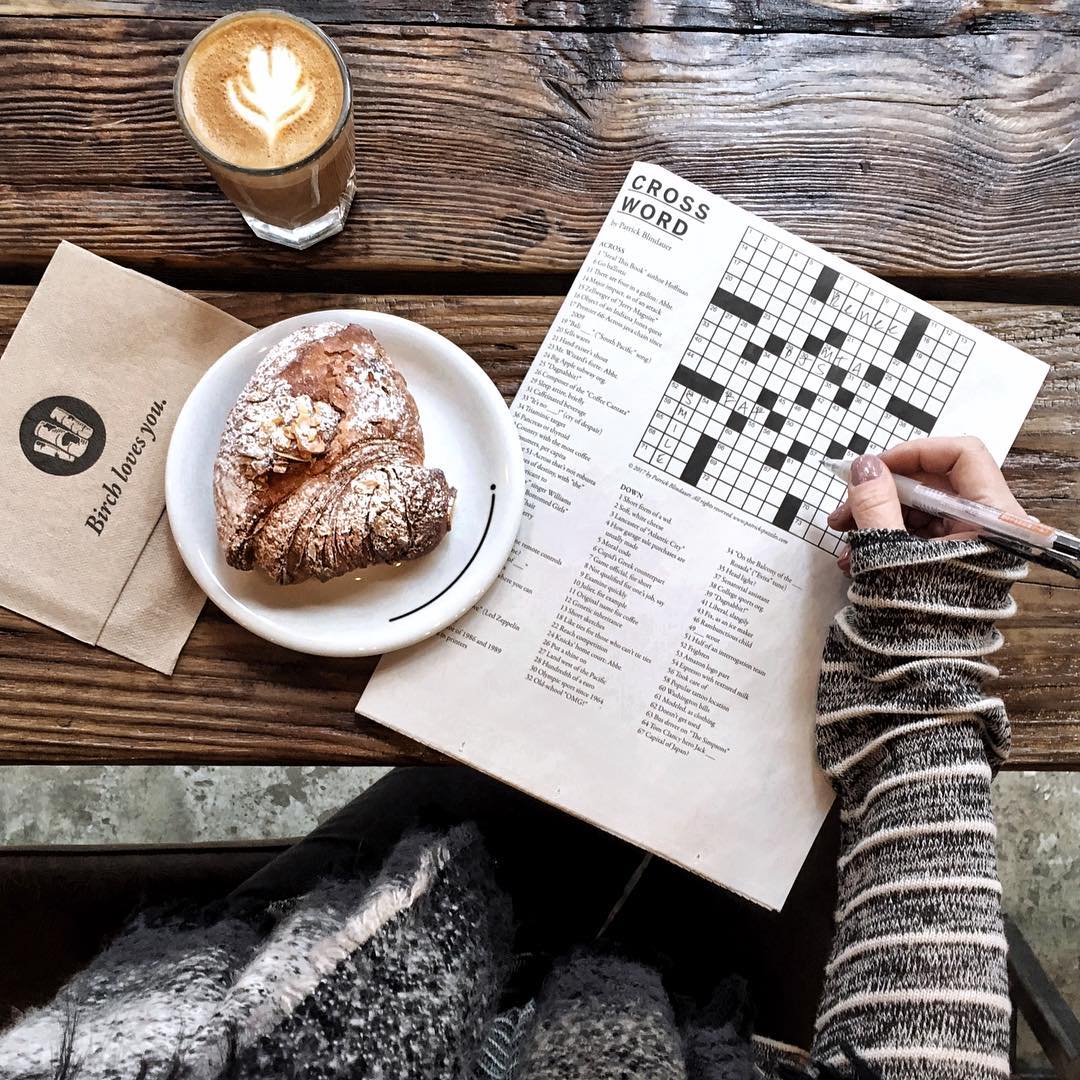 Multiple Locations
In all honesty, I shouldn't even need to explain myself on this one.
All you have to do is take a look at Birch Coffee's beautiful Instagram to know it's got those rainy day mood you crave.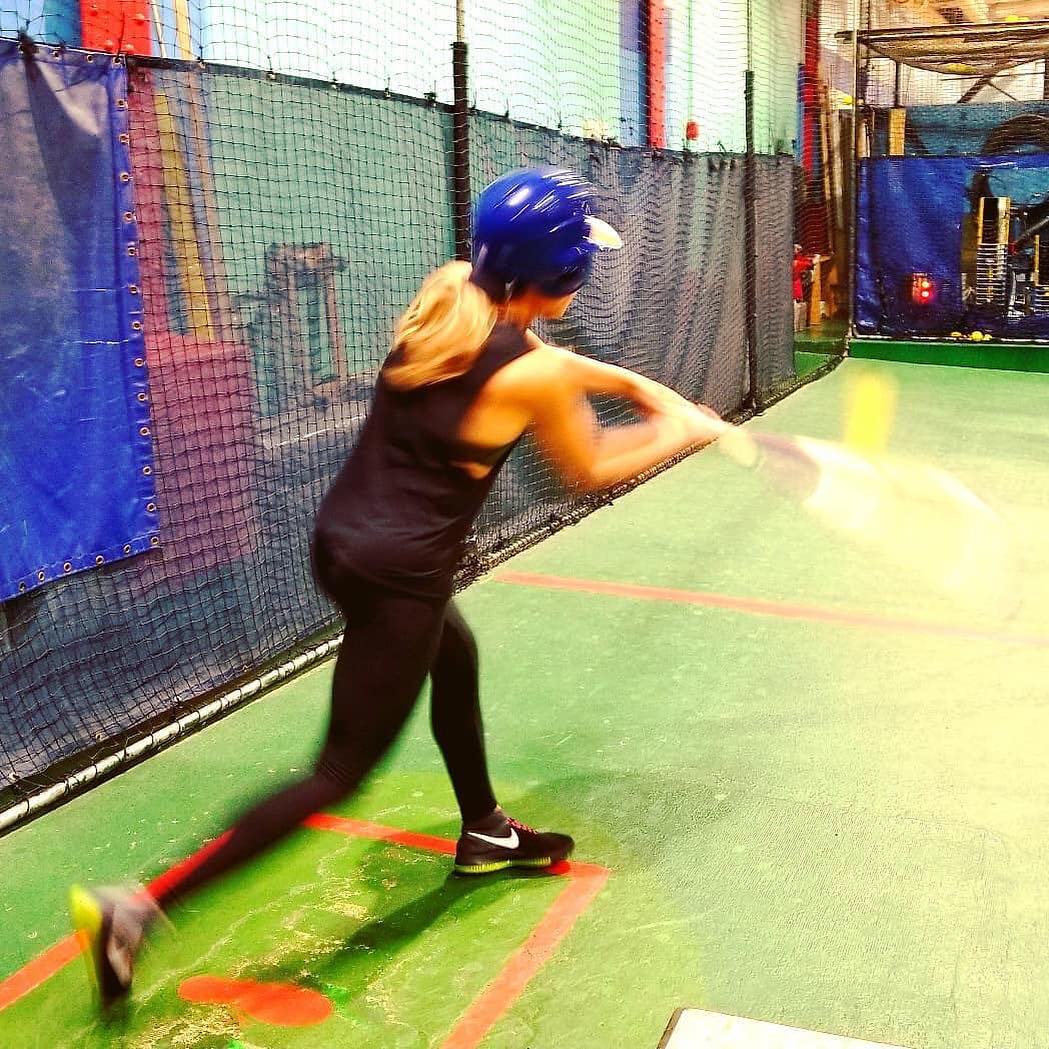 62 Chelsea Piers
This giant indoor playground in Chelsea has batting cages, sporting fields, swimming pools, exercise classes, a bowling alley, daycare services, an ice rink AND heated putting ranges, so even the cold and wet won't stop your game.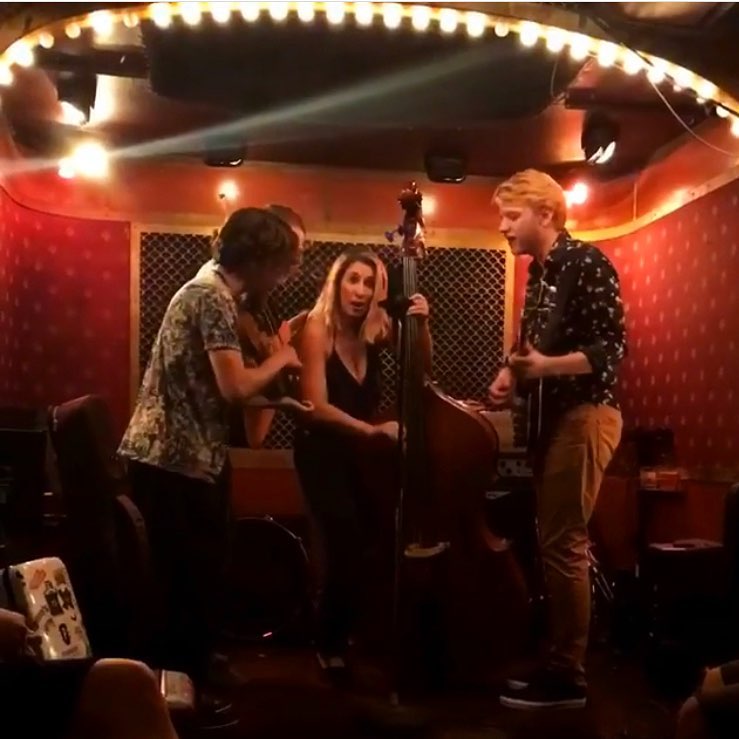 709 Lorimer St, Williamsburg
A real Brooklyn treasure, Pete's Candy Store may not actually sell candy (I know, I know – I got your hopes up) but what it DOES offer is truthfully much better. Hosting everything from quiz bowls to comedy nights, slam poetry to concerts, there's literally never a dull not at Pete's – not even the rainy ones.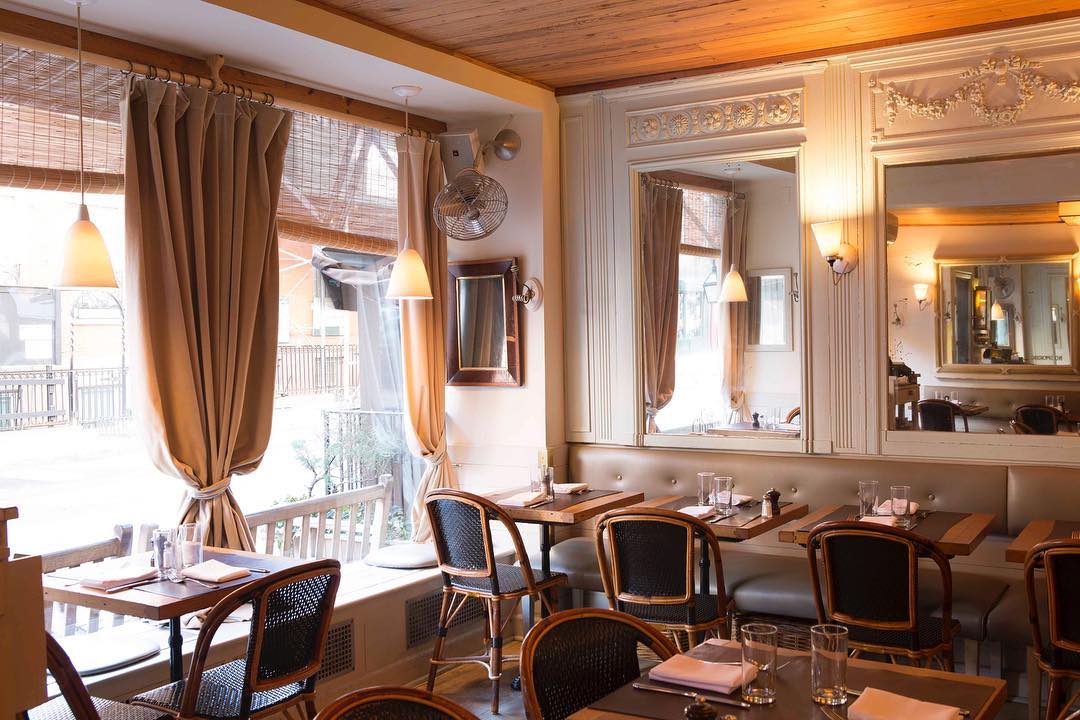 284 W 12th St, Chelsea
Embrace the moodiness of the rain by doing something a little more French this spring. And while, no – I, rather unfortunately, do not have the powers to transport you to Paris on a rainy day in NYC, I do have the next best thing: Cafe Cluny.
Though not a French Cafe per say, Cafe Cluny has all the cozy sophisticant attitude to make you feel as though your lounging by the Seine. Go ahead, nurture that ennui.