The word "gritty" has been overused when it comes to describing New York City's great destinations. What was once a dark and foreboding section of the city, Chelsea has become a hot spot for both native New Yorkers and visitors.
Chelsea Market, once the home of the National Biscuit Company, is arguably one of the most happening places outside of midtown Manhattan. In fact, it's not uncommon to have to elbow your way through the crowds at this spot. So much so, that pushing through the people has become a part of the fun.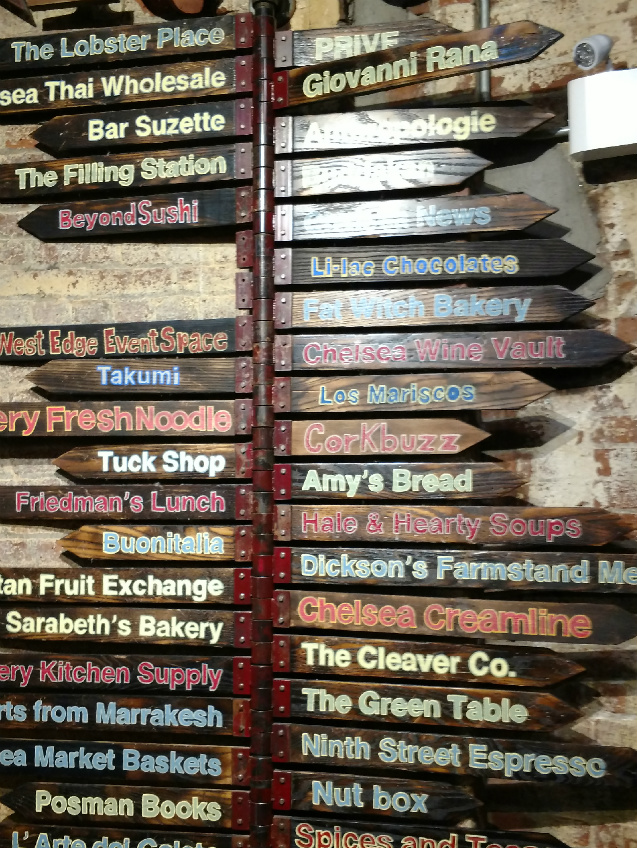 The official address is 75 Ninth Avenue, between 15th and 16th Street. But don't let that fool you. You can also come into the Market via Eighth Avenue; The doors along the side streets that lead right into some of the fabulous eateries and shops that populate the market.
Just walking through Chelsea Market is an experience all its own. The floors and walls are solid rock and if you didn't know better, you'd swear you were moving through an urban cave.
Want to sit and relax for a while? Many of the shops provide small tables and chairs along the walkway, but for the full experience, have a seat on one of the many solid stone carved benches and chairs that line the Market. Don't let the stone surface fool you; they are more comfortable than you'd think.
The main level of Chelsea Market has a plethora of food, kitchen supplies and even a book store – Posman's – that frequently features signings by both noted authors and those who have just published.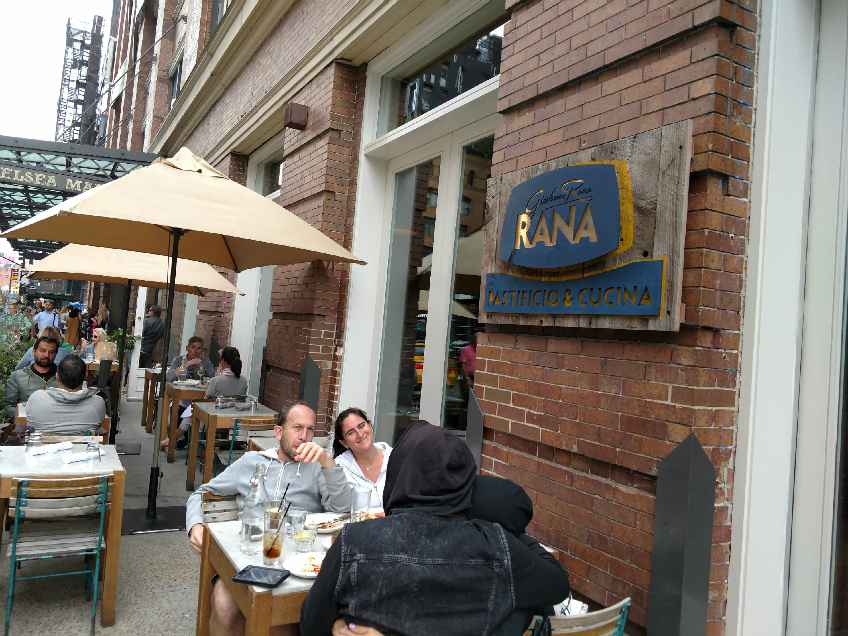 On a warm day swing over to the Ninth Avenue side of the market and take a seat at the Giovanni Rana Pastificio and Cucina.  Grab one of the limited number of outdoor seats and take in a healthy dose of people watching while you dig into the delicious menu choices. Wash down the meal with a glass of wine.
There are few brand names at Chelsea Market and that is a major factor in its appeal. If you're looking for something with a bit more panache, drop into Artists and Fleas. This destination for New York hipsters has you wandering through racks of clothes that offer original designs and threads you'd be happy to sport while downing that glass of wine at Rana's.
A slow walk through Chelsea Market brings one thing immediately clear: virtually every corner of the earth is represented either with a wine and spirits shoppe, clothing, food, or, well you name it.
For example, take a visit to Paris without running the TSA gauntlet by visiting Bar Suzette Creperie. Not only does this traditional French eatery serve up a wonderful variety of crepes, they also have a fantastic French Onion Soup with a thick covering of cheese holding in the steamy, hot soup with a toasted crouton floating atop.
You could also stop in at the Bowery Kitchen Supply shop. The Bowery is famous for its lineup of stores selling kitchen supplies. The Chelsea Market location, named for the other district, will sell you anything from a whisk to a set of the best chef's knives available.
Amy's Bread serves up delicious loaves right from the oven and piping hot and tasty. The Chelsea Wine Vault, at Chelsea Market since it first opened in 1997, offers a selection of the liquid that's hard to beat and would be a wonderful complement to Amy's loaves.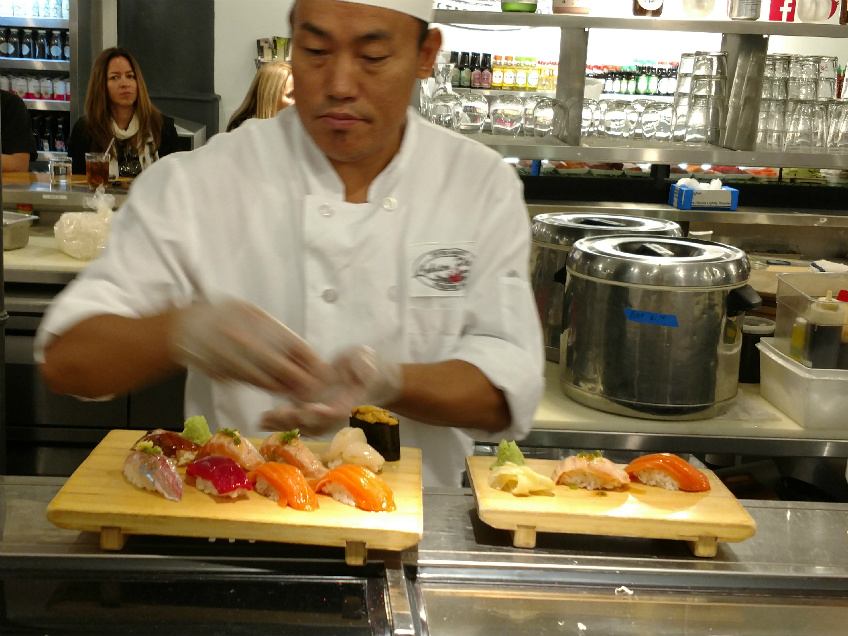 The Cull & Pistol is not an indoor shooting range. According to lobstermen's lingo, a "pistol" is a lobster that has lost both claws. Drop in here an sample the crustaceans along with a raw bar, a variety of sea food and wine and craft beer.
Take a detour to Dizengoff, named for the street in Tel Aviv. Try the awesome fresh hummus with seasoned garnish, hot spiced lamb and fresh baked pita bread. This is one of the shops open to the street. Simply look for the entrance marked "D."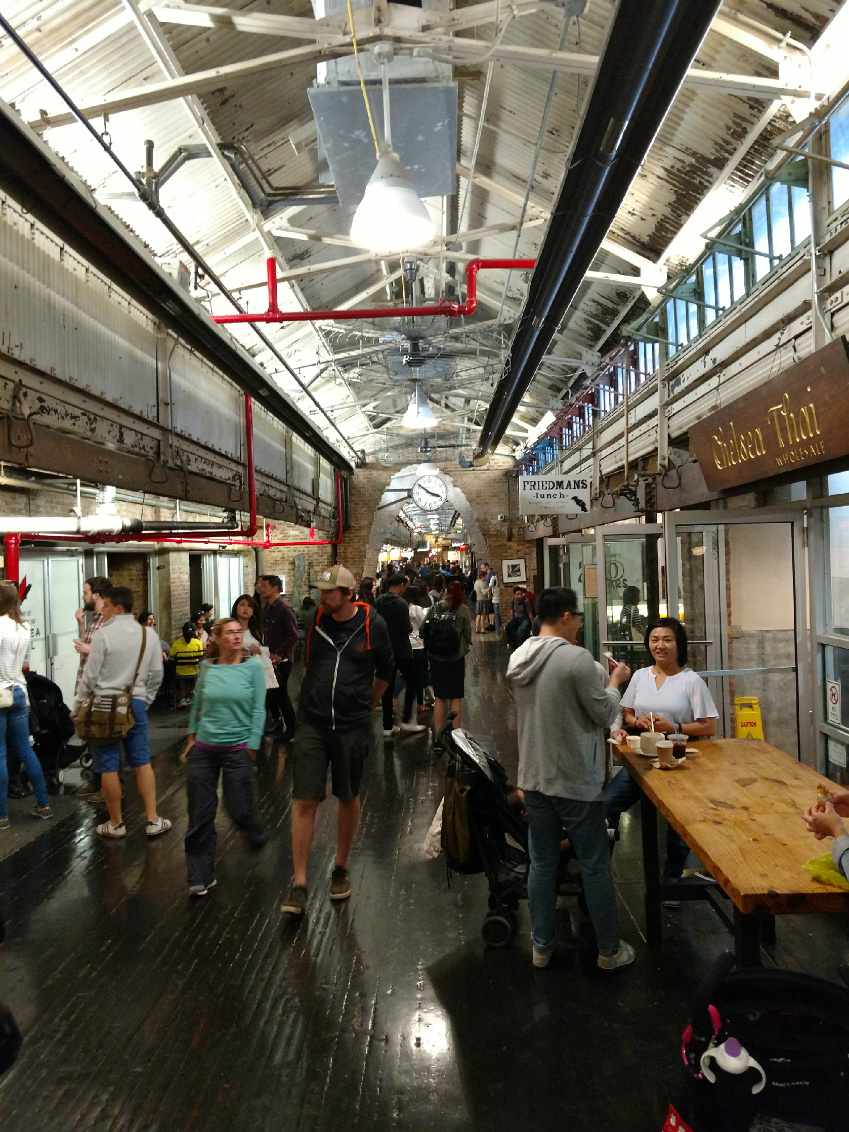 Has your appetite been whetted yet? Keep on going to sample or just peek into the more than 50 shops. Buy rugs and Oriental imports at Marrakesh ranging from hand crafted tiles to silver tea pots or stop by the Fat Witch Bakery for more baked goods.
Chelsea Market attracts some six million visitors annually, and it's been the focus of food for centuries. In fact, the Algonquin Indian Tribe traded game and crops off the banks of the Hudson River on roughly the spot where Chelsea Market is located today.
Stop by today to get the full experience!