Fine dining is great, but sometimes you might just need a quick bite before you hit the road or prefer to enjoy the good food in your home. Thankfully, Chicago is never short of delicious to-go options on days, and we cannot be happier seeing more cuisines joining the takeout scene, allowing us to branch out from the easy-peacy sandwiches, gyros, and hot dogs into more adventurous flavors, such as authentic Sicilian snacks.
Yes, you were right. Stepping away from our usual fine-dining reviews, we are bringing your attention to queer-owned Sfera Sicilian Street Food: one of the fastest-rising take-out spots in Chicago.
Read More: Best Places for a Quick Workday Lunch in Chicago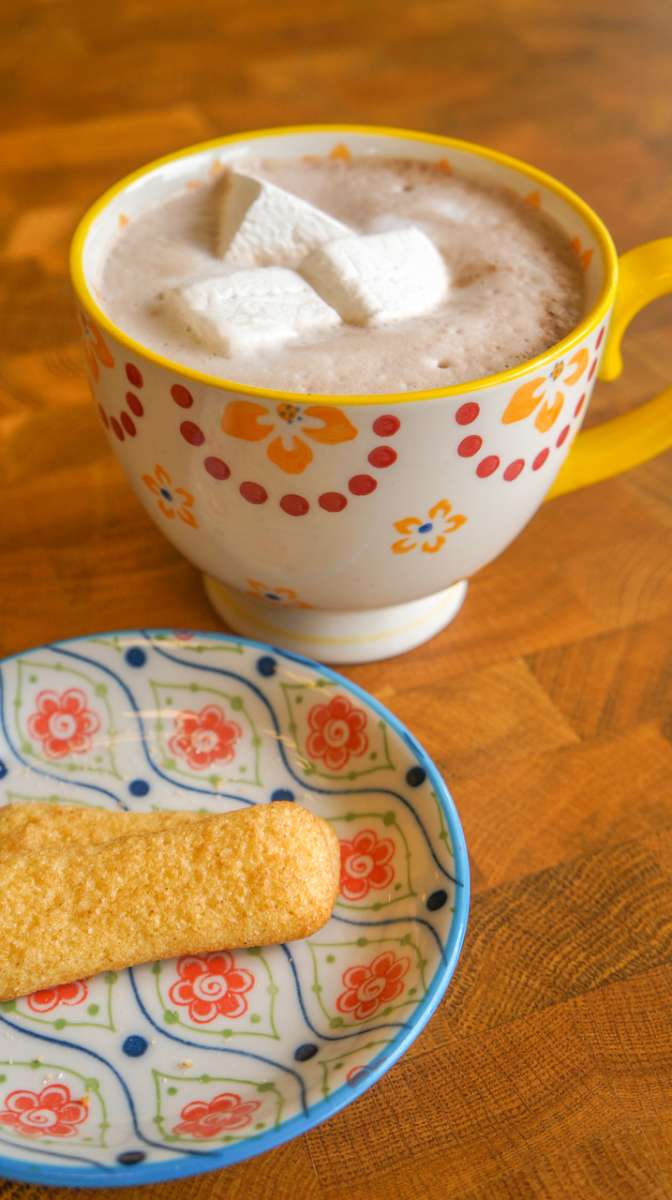 Since Sfera focuses on takeout orders (although there is a dine-in option), we've modified our rating system to reflect what matters most for to-go customers. Our ratings for Sfera Sicilian Street Food are:
Menu: ★★★★☆
Reheat: ★★★☆☆
Service: ★★★★★
Price: ★★★★☆
Overall: ★★★★☆
Walking into the cozy storefront on the corner of Broadway and Ardmore, we were instantly greeted by a citrus-themed interior. The vibrant yellow and orange color gave a refreshing first impression, which definitely helped with our appetite. The store was full of authentic Scillian food items guests could purchase, including pickles and sauces made from scratch, olive oil, and candies and snacks. The store is compact but well-arranged, with additional seating on the patio for dine-in options.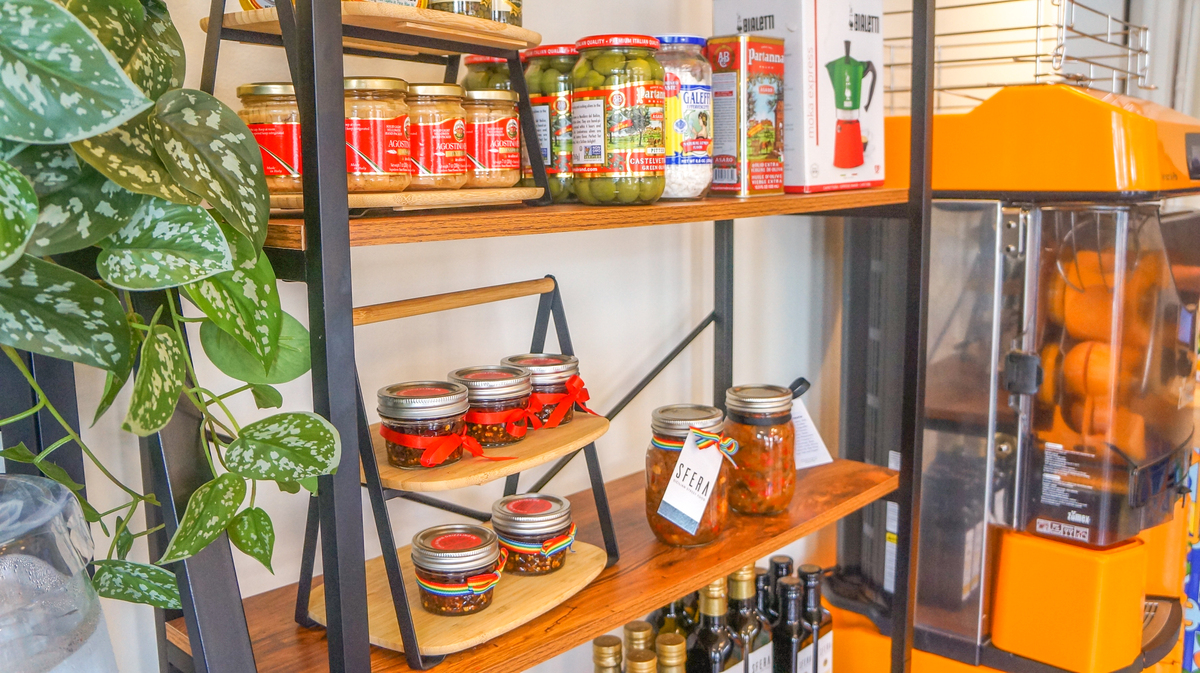 Customers can browse the full menu via the blackboards above the counter or check out their fresh daily items in the display cooler to the right. If this is your first time, the owners were more than happy to give recommendations. Otherwise, you could also follow your gut feeling and choose whatever looked tasty based on what was displayed that day. Since we came in for a review session, we tried a few different items across the menu, including:
Arancini (Garlic & Classic): Crisp fried Risotto balls
Panito Burrata: Fresh Tomato, House Pesto, Torn Burrata on a Grilled Italian Flat Bread.
Sfincione (Sicilian pizza slice)
Panzanella: Seasonal Panzanella Salad with Crisp Toasted House Made Breads, fresh vegetables, and other delights.
Insalate di Pasta: Seasonal Pasta Salad with Changing Fixings.
Cannolis
Since we got hit by the unexpected freezing rainstorm that day, we also indulged in a delicious cup of Sicilian Hot Chocolate with giant marshmallow bricks and a lady finger cookie for dipping.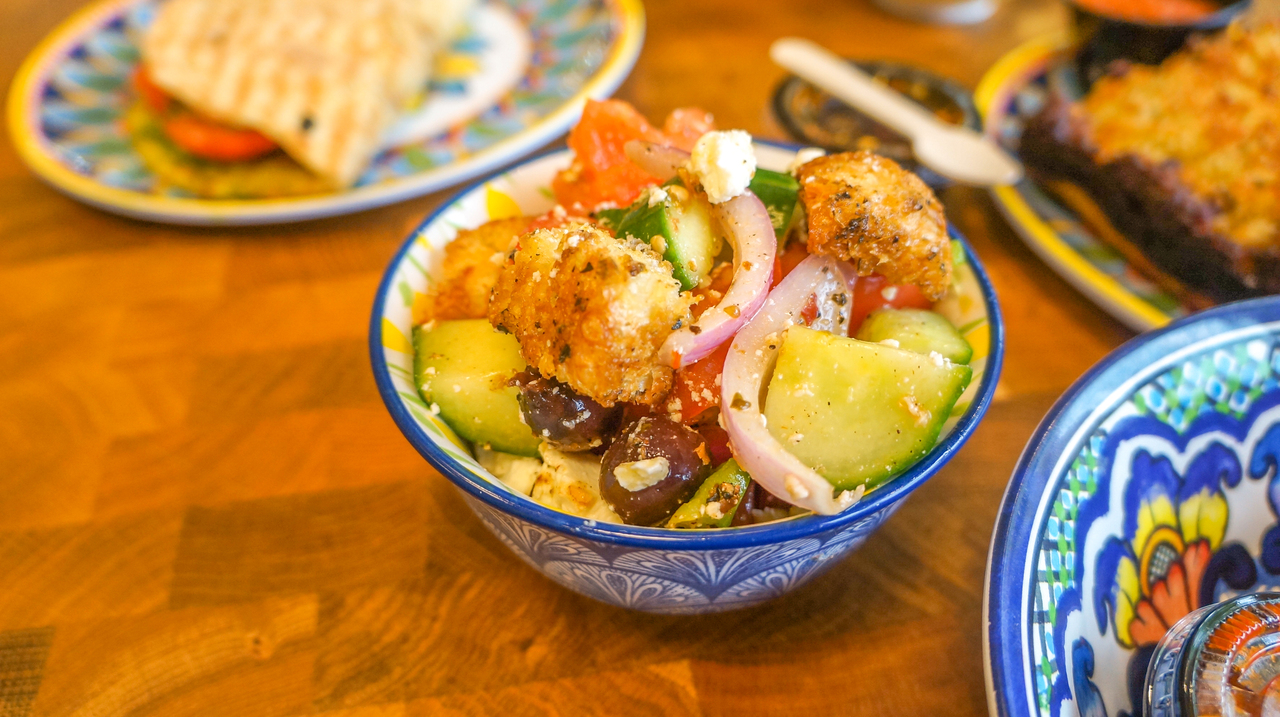 Overall, we enjoyed the food and our experience at Sfera. My personal favorites are the Arancinis with their house-made chili oil. It's definitely on the spicier side, but perfect on a rainy day when you need something to boost yourself back up. Most of the items are very light in terms of flavors. If you are a big fan of Mediterranean cuisine, you will enjoy Sfera's menu. For myself, since I'm more so a salty eater, I did feel like the meal was slightly plain—but a sprinkle of salt and pepper would easily fix it for me.
As far as portions go, we think Sfera's portions are fair. Larger items like sandwiches and pizza slices are sufficient to split between two people. Salads are a bit smaller, so we recommend making separate orders for each person. The desserts are fabulous and huge. Frankly, Sfera probably has the biggest (and most delicious) cannolis I've ever had.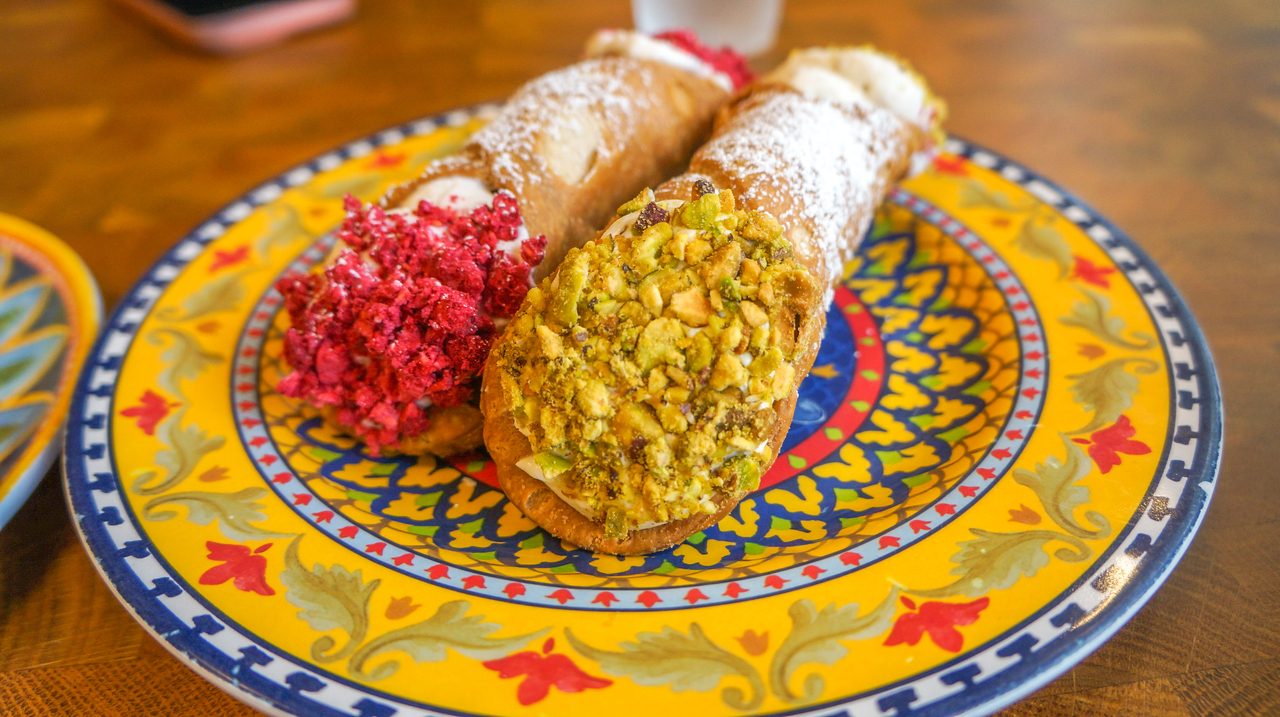 Most things we tried at Sfera were cold dishes. If you keep them in the fridge, they will stay fresh at least overnight. The hot items heat up the best when using an oven with a lower temperature. But for the most part, it's best to enjoy Sfera's food while they are fresh instead of sitting on leftovers. If you want to take things home, we recommend you go with their many desserts. These last in the fridge and taste great chilled!
Featured Image: UrbanMatter