"All three Parlor Pizza Bar locations are under investigation following Wednesday raids by Chicago police and Internal Revenue Service special agents in River North, West Loop, and Wicker Park. Officers were staked out at the three restaurants while they conducted an active investigation." via Eater Chicago.
Everyone's [least] favorite pizza place and fall-back nightlife option, Parlor Pizza, was raided by the Chicago Police and IRS yesterday. Parlor, which is most popular amongst millennials with no originality, has locations in River North, West Loop, and Wicker Park. All three locations were staked out by law enforcement agencies on suspicion of tax evasion. According to Block Club Chicago, "About 1:30 p.m., officers were seen inside the Wicker Park eatery at 1824 W. Division St. They wore jackets that said "police" and "special agent." All three locations now don signs outside saying the restaurant was closed and an orange 'Do Not Enter" sign from the City of Chicago Department of Buildings shined brightest on the front door of each location. Things happened so fast that employees tried to show up to work as normal during the day and were locked out due to the investigation.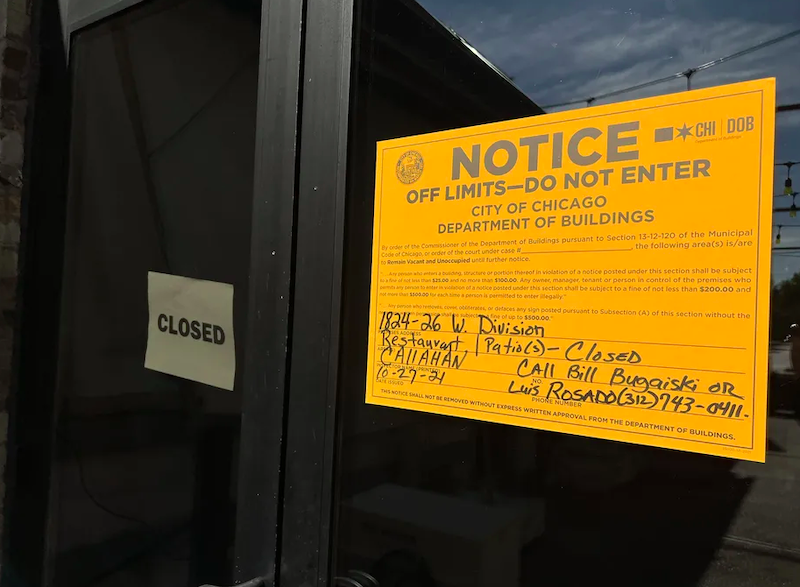 Parlor Pizza Bar has made a name for itself in Chicago the past decade. After opening its' flagship location in West Loop (Green and Washington) in 2014, it has expanded to Wicker Park (Division and Honore) in 2016 and River North (Kinzie and Dearborn) in 2018. Owners Michael Bisbee and Tim Hendricks, the duo responsible for LBN Group, wanted to create a hybrid pizza joint that was accommodating to families all size during the day but doubled as a hot nightlife hangout at night. Little did they know that in order to do that you have to pay your taxes.
There is no timetable or further information regarding the status of Parlor and when it may be open again. The only thing that is for certain is there is a large demographic of hungry Chicagoans who will be absent the ability to eat mediocre pizza and drink $7 Tecate's at Chicago's most overrated hangout spot.
Oh yeah, and don't forget to pay your taxes.
Featured Image Credit: OpenTable