Yes, NYC may reek in the summer, but that's not gonna stop us from eating outside anytime soon.
Called out of hibernation by this warm weather streak, both Brooklyn Bites and Mad. Sq. Eats – two of the city's most popular outdoor food markets – are setting up shop for the season starting this week, and no, your stomach is not ready.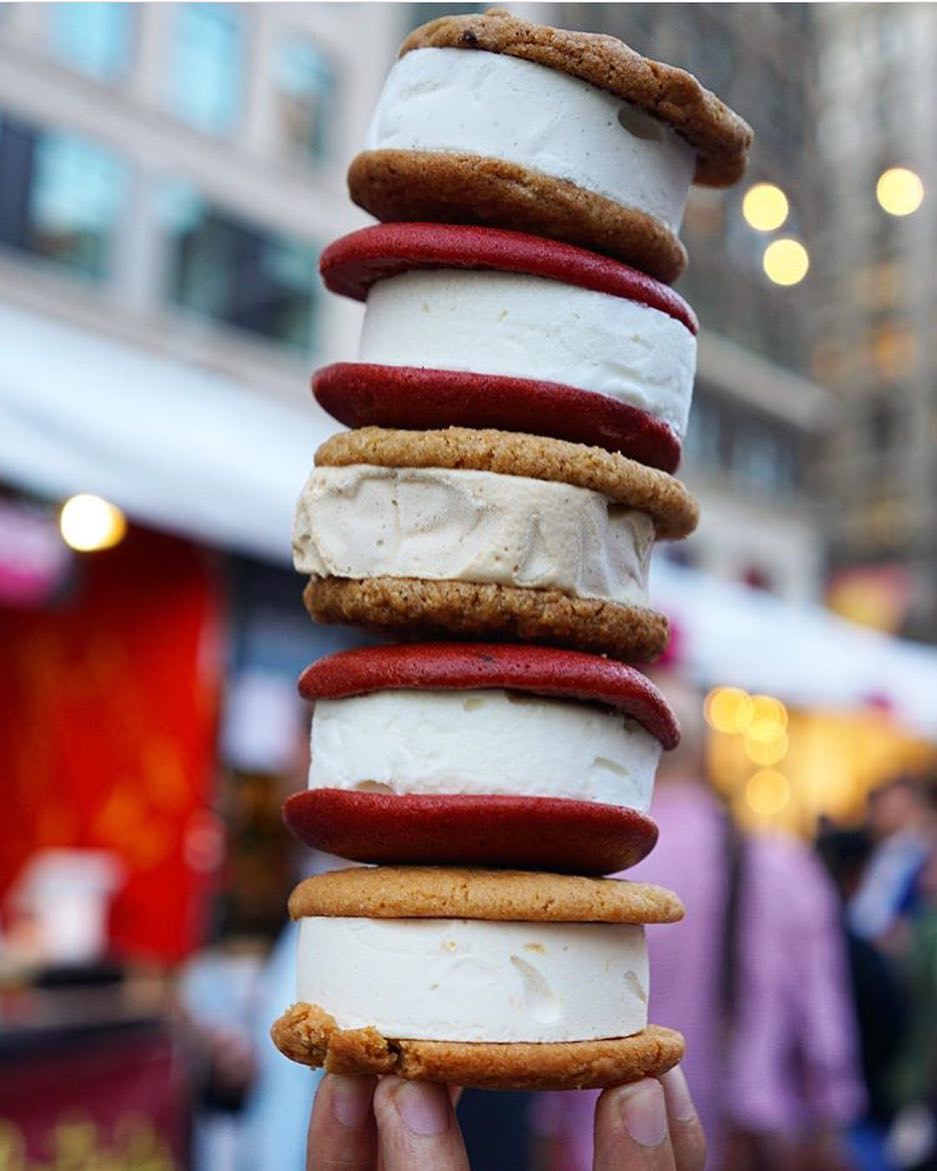 An en plein air pop-up of the ever-popular Urbanspace food hall, Broadway Bites opened on May 2nd in Greenly Square with over 25 vendors to its name. Featuring summer-perfect bites from favorites like Renegade Lemonade, Domo Taco, Big Mozz X Cookie DŌ, Chickn'Cone, Cryo Cream, Ramen Burger and Doner Kotti, this Manhattan central market will be serving up al fresco meals from 11am-9pm, through June 15th.
A few blocks downtown, Worth Square (Ya know, that little spot right next to Madison Square Park? Whatever, you'll find it.) will play host to Mad. Sq. Eats, which is slated to open for the spring this coming Saturday, May 5th. Open both afternoons and evenings through June 1st, the market will showcase namesake eats from city-wide go-to's like Arancini Bros, Roberta's, the Truffelist, Daa! Dumplings and Coney Shack.
Basically, your eatin bucket list for the next month is officially stacked.
For more info on either market, check out the Urbanspace website, here. To learn more about some of NYC's indoor markets and food halls, take a look at some of our personal picks, here.
Featured Image Credit: Urbanspace Instagram