Hungry but your crew can't decide between ramen and tacos? Head to a food hall.
Gotta grab a bite before that afternoon meeting but can't stand eating at a restaurant alone? Get your ass to a food hall.
Really need a margarita but ALSO a donut? Food hall it is.
This is your guide to the best food halls in NYC. Use it wisely.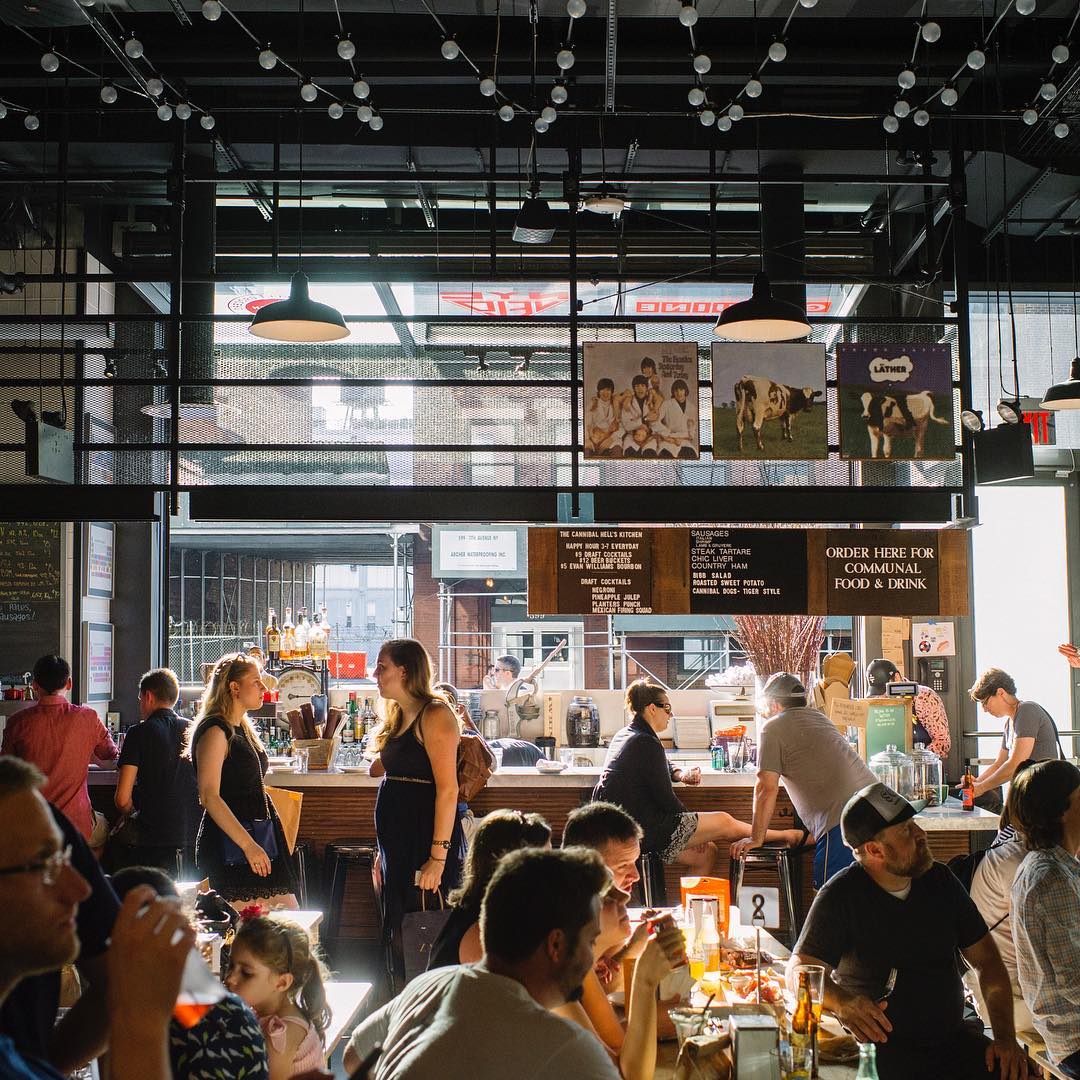 600 11th Ave
Continuously rated as one of the best food halls in the WORLD (let alone New York City), Gotham West Market is the spot for cafeteria style dining. Vendors at this stylish yet seemingly laid-back spot in Midtown West include lunchtime up-and-comer the Jian Bing Company, Corner Slice Pizza, Ample Hills Creamery and Choza Taqueria.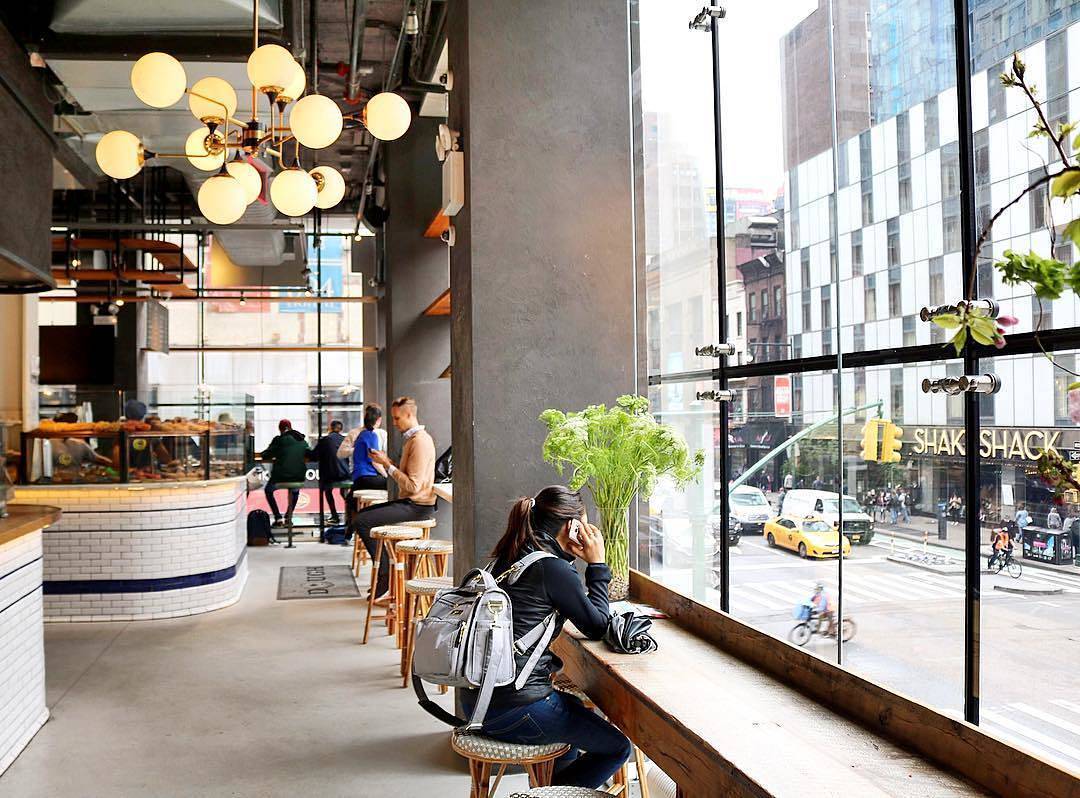 700 8th Ave
Ah, so there IS a reason to visit Time's Square after all. City Kitchen opened in NYC in 2015 with the express purpose of bringing the best of the 5 boroughs to the heart of NYC and oh boy, has it succeeded. Favorite vendors include Dough, Luke's, Whitmans, Box, and Kuro-Obi.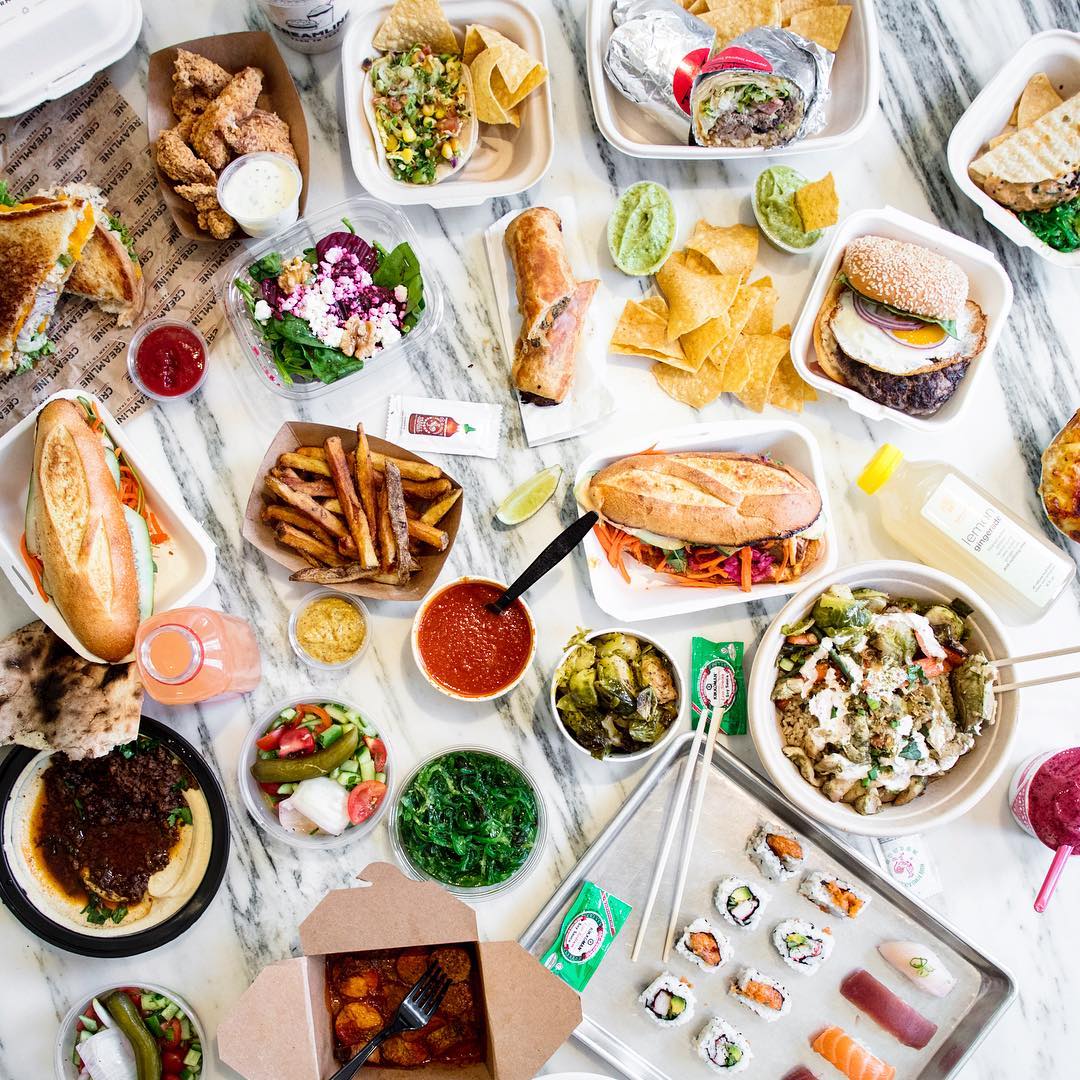 75 9th Ave
Though it's certainly true that Chelsea Market is perhaps best known for its retail and art spaces, there's no denying that is underground spot's got one of the best food halls in the city. Personal recommendations include Buddakan, Cappone's Salumeria, Creamline and Fat Witch Bakery (can we talk about them brownies though???).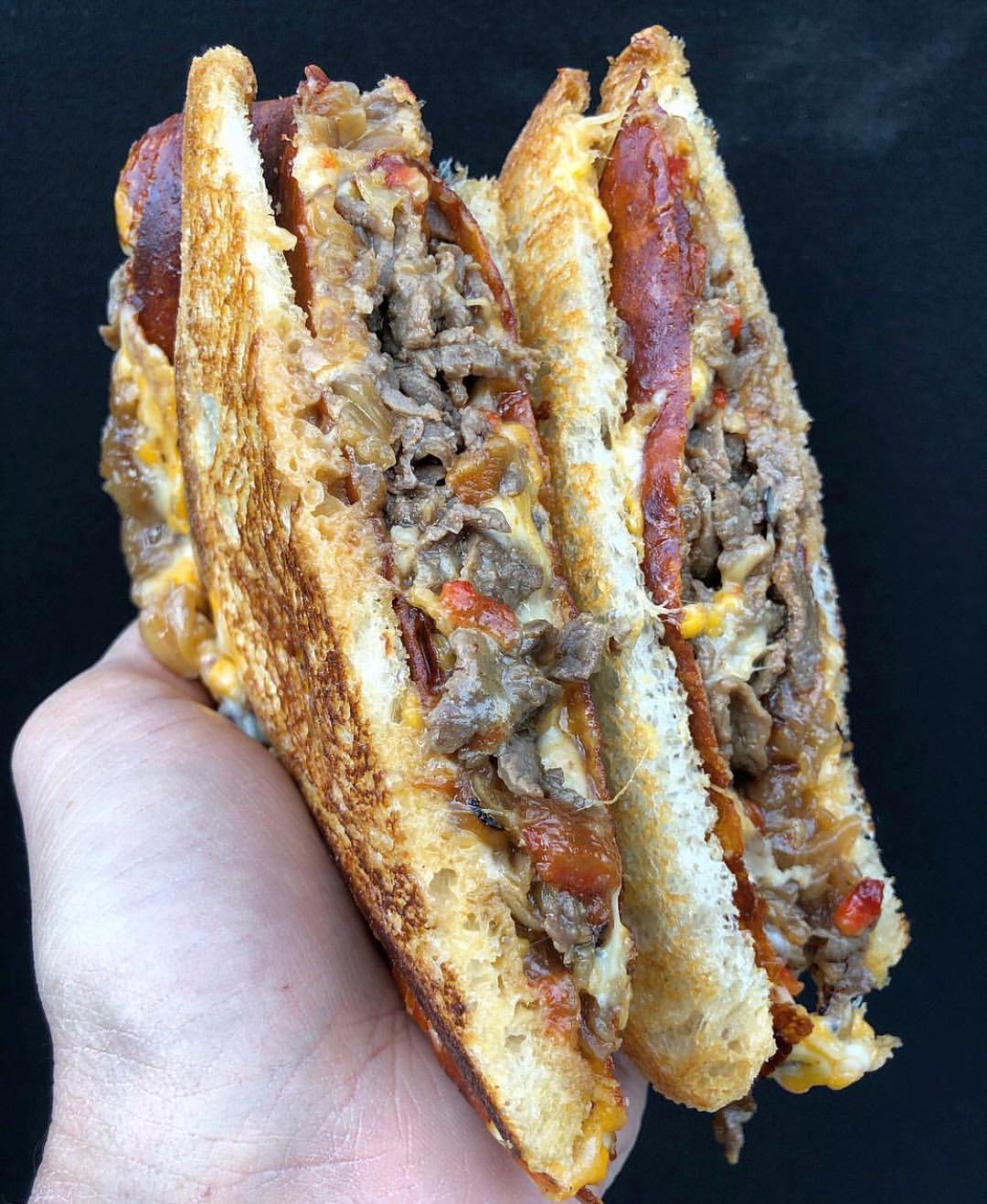 354 W 14th St
Don't ask me to pronounce it, but the Gansevoort Market is one of the best choices for casual eating in Manhattan. Whether you're chowin' down on Macarons from Dana's Bakery or indulging in a serious pie from Luzzo's, the Gansevoort has got you – and your cravings – covered.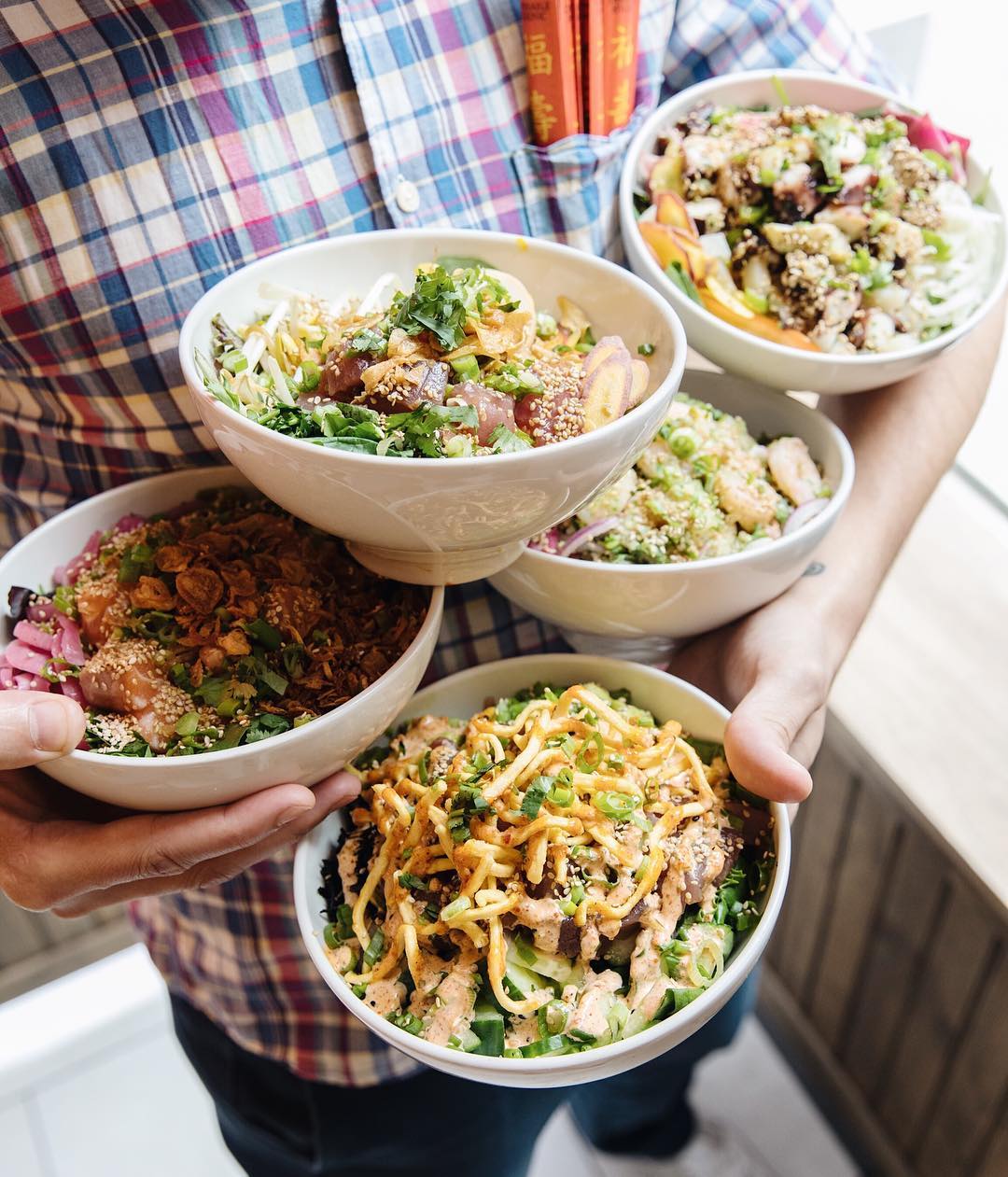 5 E 17th St
So, no – Union Fare may not be a food hall in the strictest sense of the word, but this brand-spankin' new communal dining concept has got us drooling nonetheless. Opting rather to refer to themselves as an industrial restaurant or modern gastrohall (???), like a traditional food hall this Union Square Eatery DOES have stalls for different styles of food (including poké, a raw bar, pizza and more) but each are all under the same UF brand making for a more cohesive – and dare I say upscale – food hall experience.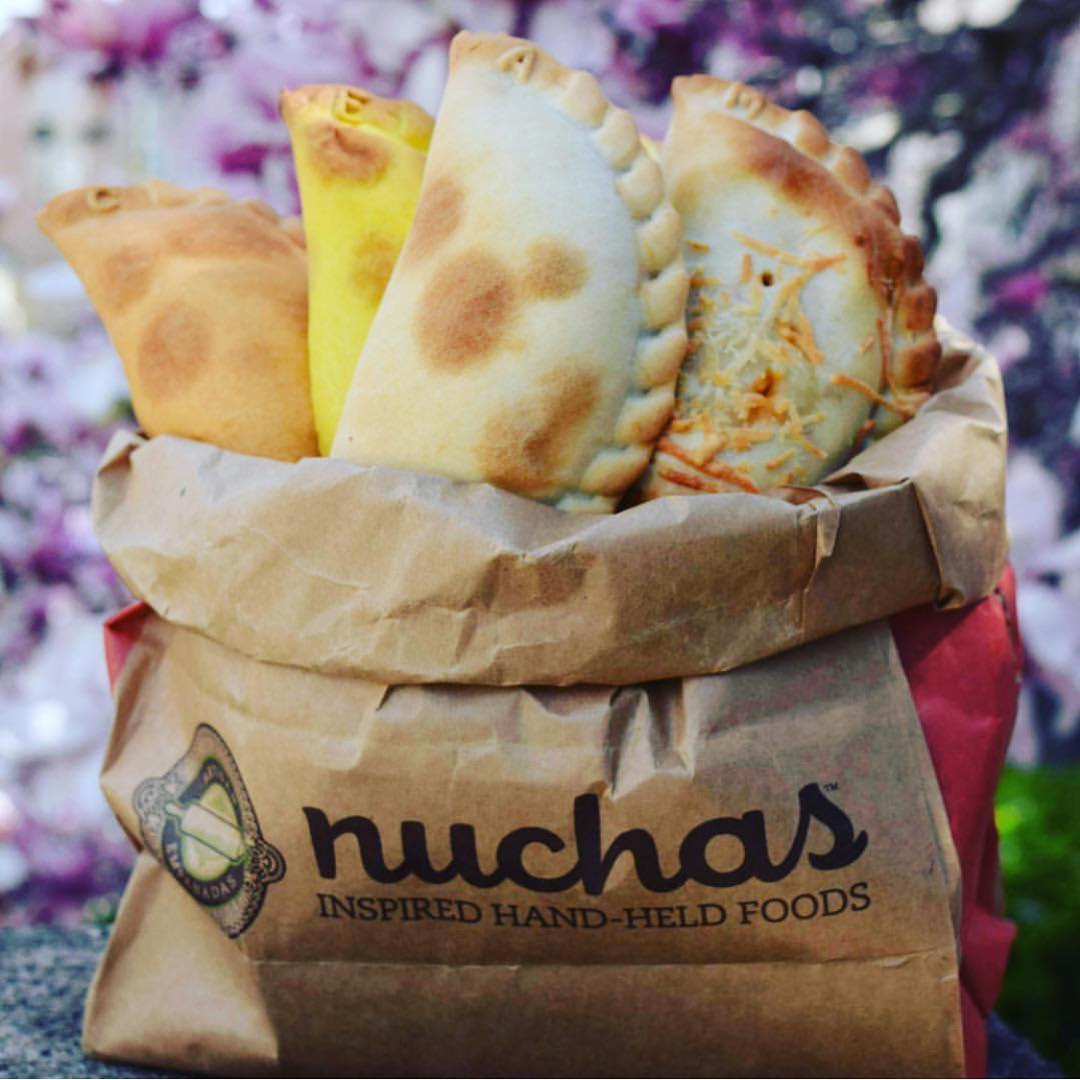 Multiple Locations
With multiple locations across the metropolitan area, Urbanspace is by far one of the most popular food halls on this list. With to-go outposts of citywide favorites like Roberta's, Delaney Chicken, Rockaway Clam Bar, and Nuchas.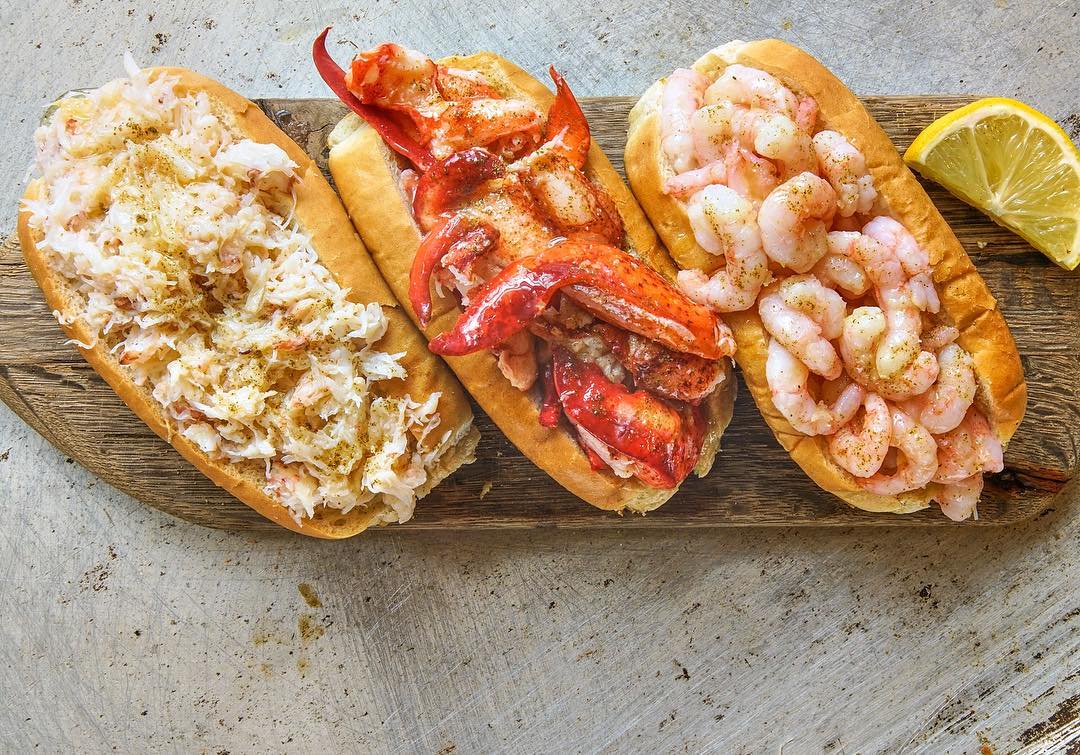 265 Canal St 
A street market unlike any other in New York, this artsy food hall features delicious bits from Mission Ceviche, Raaka, Izakaya x Samurice, and Boba Guys with regular stints by artists from the American Design Club, Avandi and more.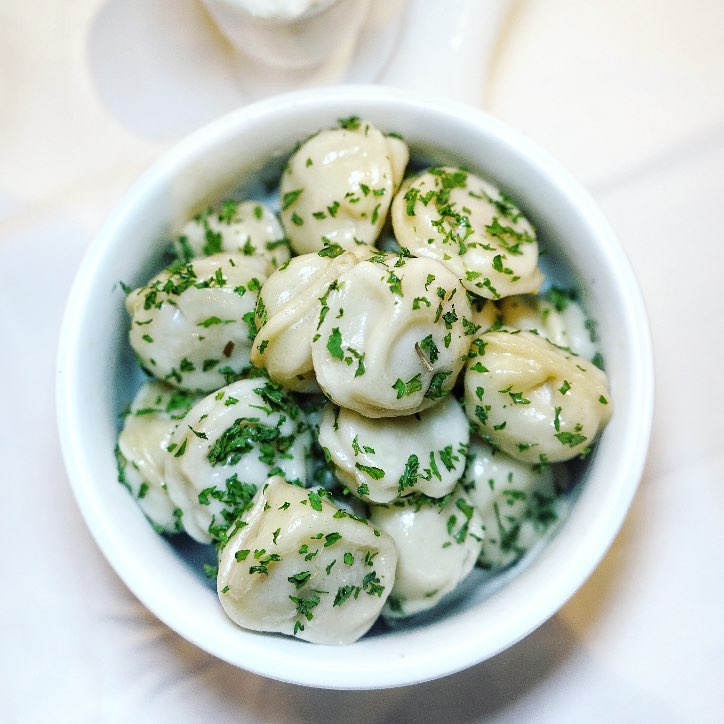 1000 S 8th Ave
In search of lunch? Head underground! Deep in the recesses under Columbus Circle, TurnStyle (get it? 'cause it's under the circle?) is serving up some mean fast-casual dishes. My personal go-to's include Chick'n Cone, Casa Toscana, and The Arepa Factory.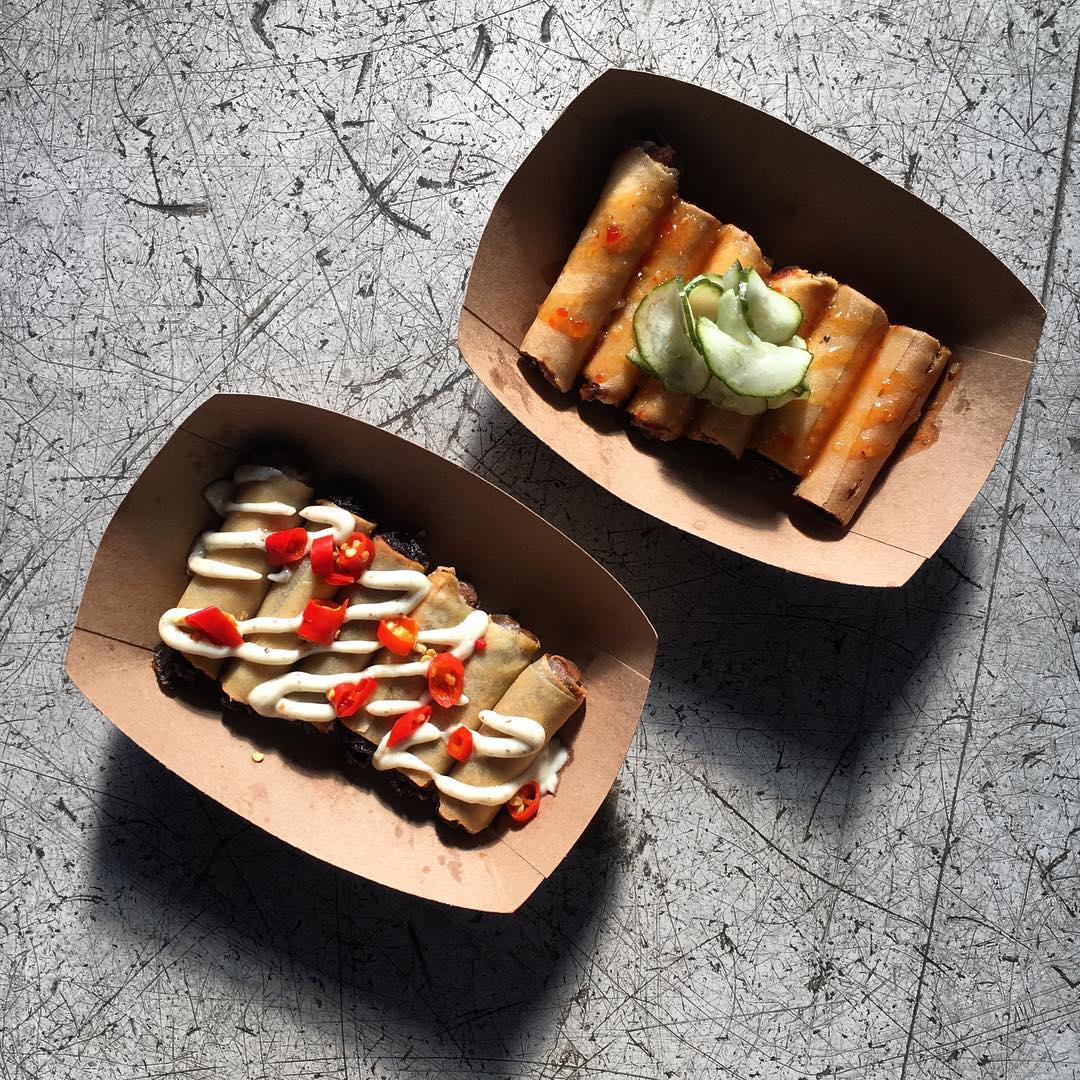 899 Bergen St
Get all the fun of Smorgasburg without the pains of the great outdoors. Berg'N – appropriately located on Bergen street – features some of the same vendors from the summer event you know and love year round. A beer hall style joint with plenty of TV's, there's no question why Berg'N is one of our favorite food halls around town.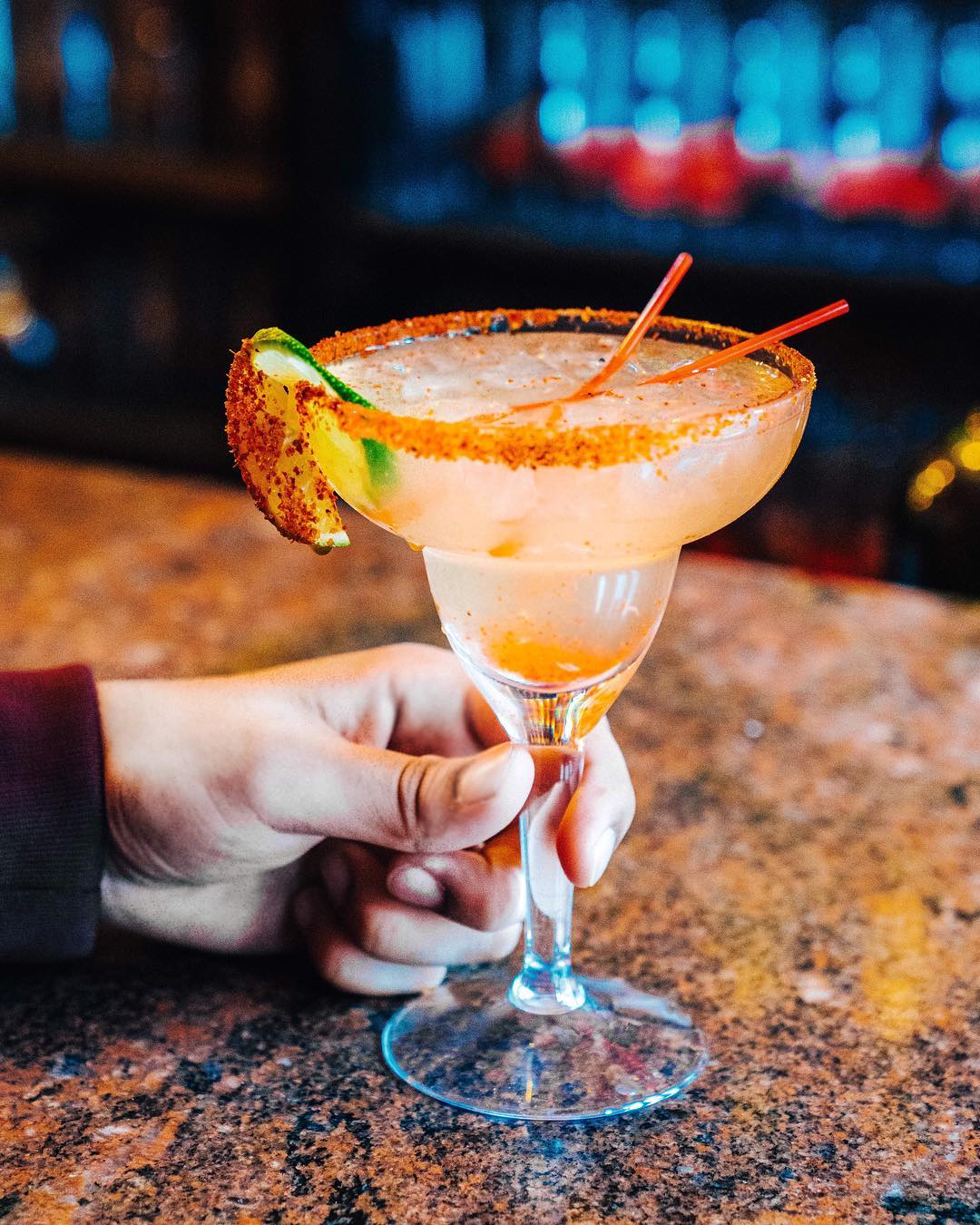 220 36th St
Known for some of the more, uhm, inventive dishes in the food hall repertoire, Industry City is one of the largest (and classiest) establishments on this list. Visitors flip for Instagram worthy eats like soup dumplings, avocado bun burgers, giant BBQ platters and yes, one of the most mesmerizing meatball subs I've ever darn seen.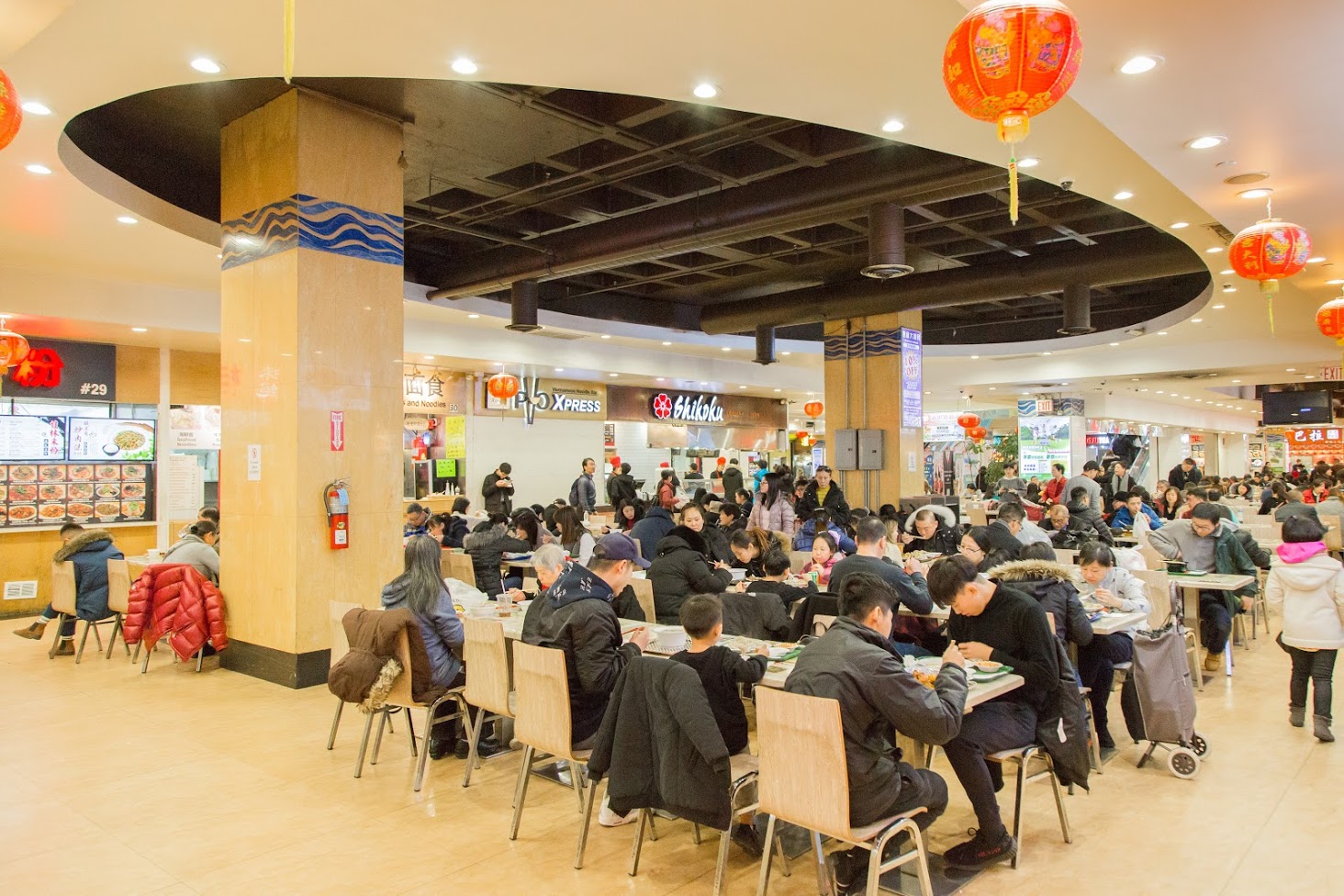 136-20 Roosevelt Ave, Queens
Yes, this is a food court. But no– it's nothing like your hometown mall. The New World Mall Cafeteria is queens has some of the best darn Chinese food that you'll get anywhere in the city.
Featured Image Credit: Chelsea Market Instagram