It's easy to type in "Charles Dickens Christmas play" and come up with four different results for A Christmas Carol in Chicagoland alone this holiday season. But what if A Christmas Carol wasn't the only Dickens adaptation hitting the stage this December?
Luckily, the Marriott Theatre in Lincolnshire has the answer. The theatre will play host to the new adaptation of the classic Oliver!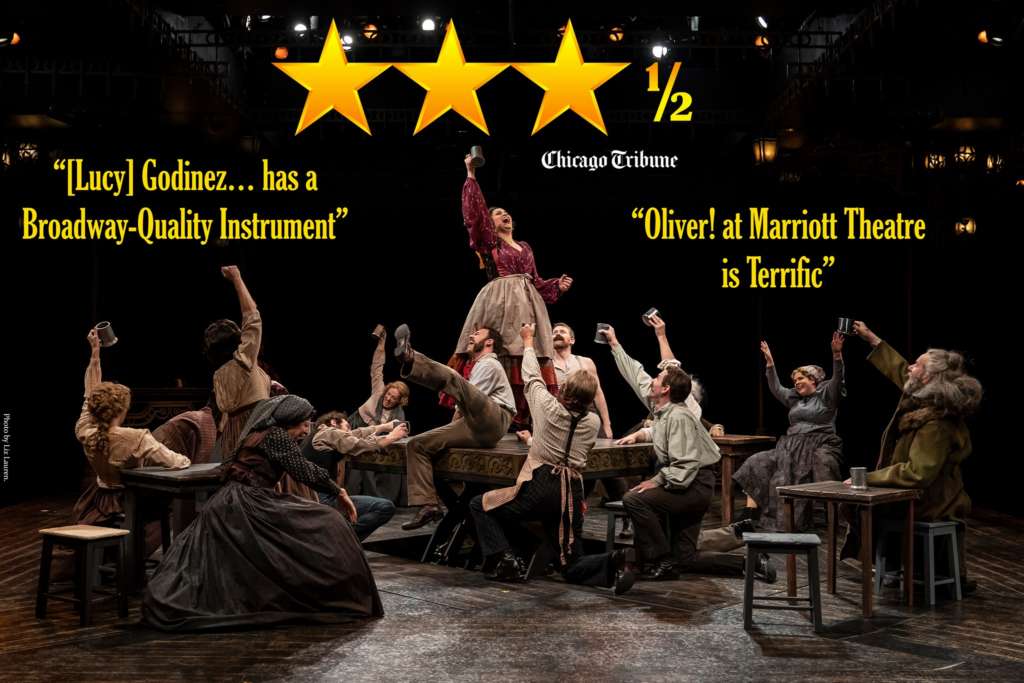 The story follows a young, malnourished, and orphaned boy in a workhouse in Victorian England. After not being accepted as an undertaker's apprentice, Oliver flees to London where he uses his small, frail body to his advantage by becoming a pickpocket. This new hobby has him embraced by a den of thieves lead by an elderly man named Fagin. Oliver is then convicted of a crime that he did not commit, but the circumstances bring about a happy accident. Oliver is taken in by the would-be victim, Mr. Brownlow. But Fagin is worried that the jig is up and his hiding place will be found out and wants to take Oliver back to save his own skin. Will Oliver be allowed the warm embrace of a loving family? Or is he destined for a life of street crime?
Oliver! promises to bring the classic tale to life in a dazzling display of song and dance that will entertain the entire family. If you're looking for a fun night out during the holiday season, but want a little something different, Oliver! is the musical family treat you need.
The show will run until December 29th at the Marriott Theatre with tickets starting at $50. Ticket and venue info can be found online.
At UrbanMatter, U Matter. And we think this matters.
Tell us what you think matters in your neighborhood and what we should write about next in the comments below!
Featured Image Credit: Marriott Theatre
READ MORE LIKE THIS
DOWNLOAD THE URBANMATTER APP
FIND PARKING