Chicago's very first and easily the most beloved cider bar, The Northman, has already been a staple of North Center for years, charming the residents of Lincoln Avenue with hundreds of savory ciders from all over Europe and the United States. Accumulating a rich range of flavors, The Northman is the cornerstone in Chicago's slowly growing cider scene and was finally ready to extend their selection to the Loop this past weekend.
The Northman Beer & Cider Garden opened on the Chicago Riverwalk over Labor Day weekend between Stetson and Columbus. With the official address not yet released, that leaves it up to you to hunt this place down on your own, making the journey just as intriguing as the destination itself. But here's a hint, in case you get lost easily.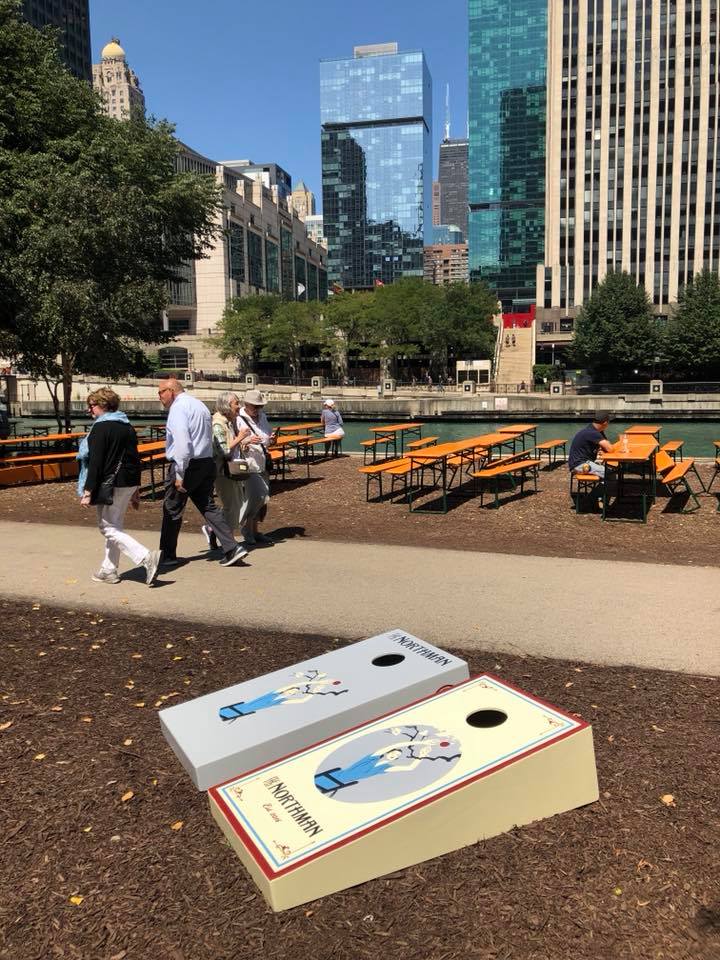 The Chicago Riverwalk only features a handful of restaurants and bars for locals to enjoy, so when another place pops up, it's bound to receive a flock of curious, new patrons. The Northman was no exception, especially since it's already accumulated exponential popularity over the years. General Manager Ambrosia Borowski made sure of that.
Plus, this one is dog-friendly, just like the patio at their original location. Bless you, Ambrosia.
The soft opening features a limited bites menu and close to 50 beers, ciders, and cocktails for patrons to enjoy. Their staple concoction, Northman Pub Cider, is a smooth blend of Michigan heirloom apples, and the Pacific Coast Apple Strawberry spikes its bold, fruity flavors perfectly. The Northman plans to add more of their signature dishes and ciders to the menu upon the full opening this spring.
Find what really matters in Chicago with the UrbanMatter app!
To download or see reviews from our users, head here.