Women-owned and run, No Bones Beach Club is the latest in a line of standout casual dining restaurants in the heart of Wicker Park. A full menu of plant-based options, No Bones Beach Club made an instant splash this summer in Chicago and is quickly on its way to becoming a neighborhood staple.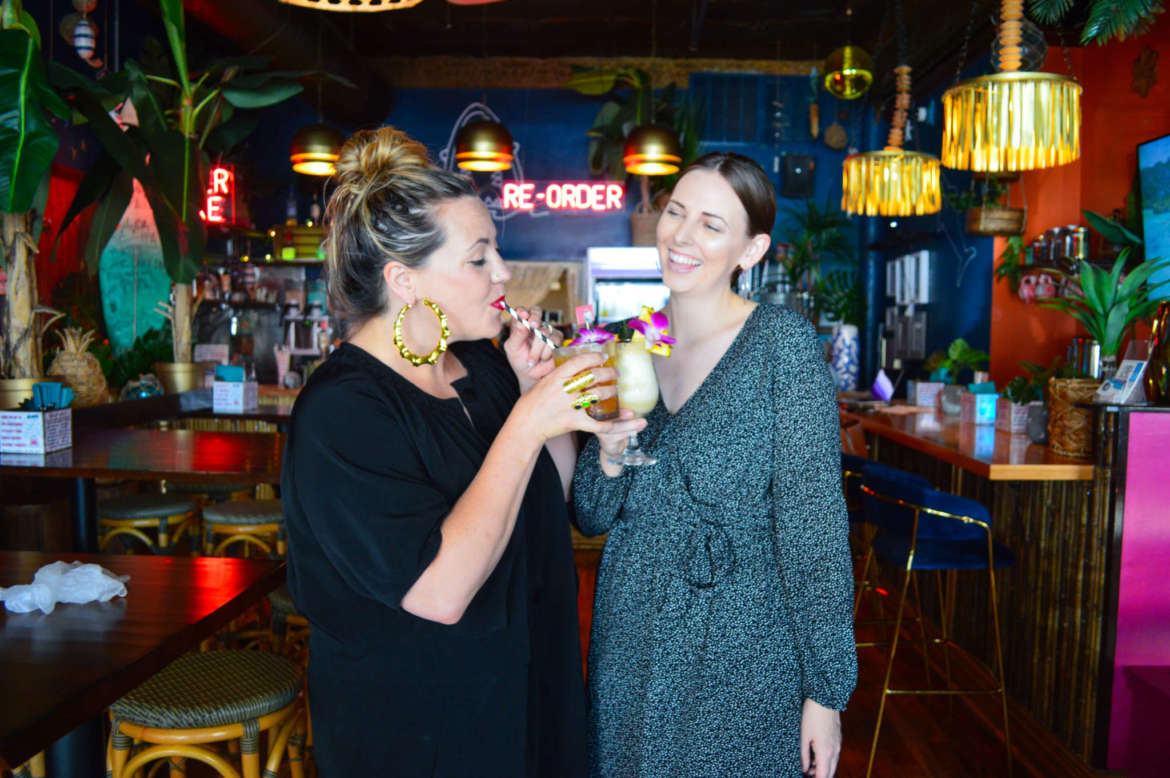 Starting as a Seattle-based food truck concept with a fun and casual style called "No Bones About It", they eventually grew so popular that they decided to open a brick-and-mortar location in their hometown. Portland quickly followed, and it was only a matter of time before Chicago eagerly raised its hand, volunteering to host their third location. No Bones Beach Club now rests on the north side of the Flatiron Building in Wicker Park, a location that totally encapsulates their vibe. 
No Bones Beach Club is the ultimate tropical-themed pregame spot for a night out in Wicker Park. Catching a show at the Subterranean? Grab a cocktail at the Beach Club. Ending the night at Emporium? No Bones can get you that pregame buzz with one of their Shark Shots.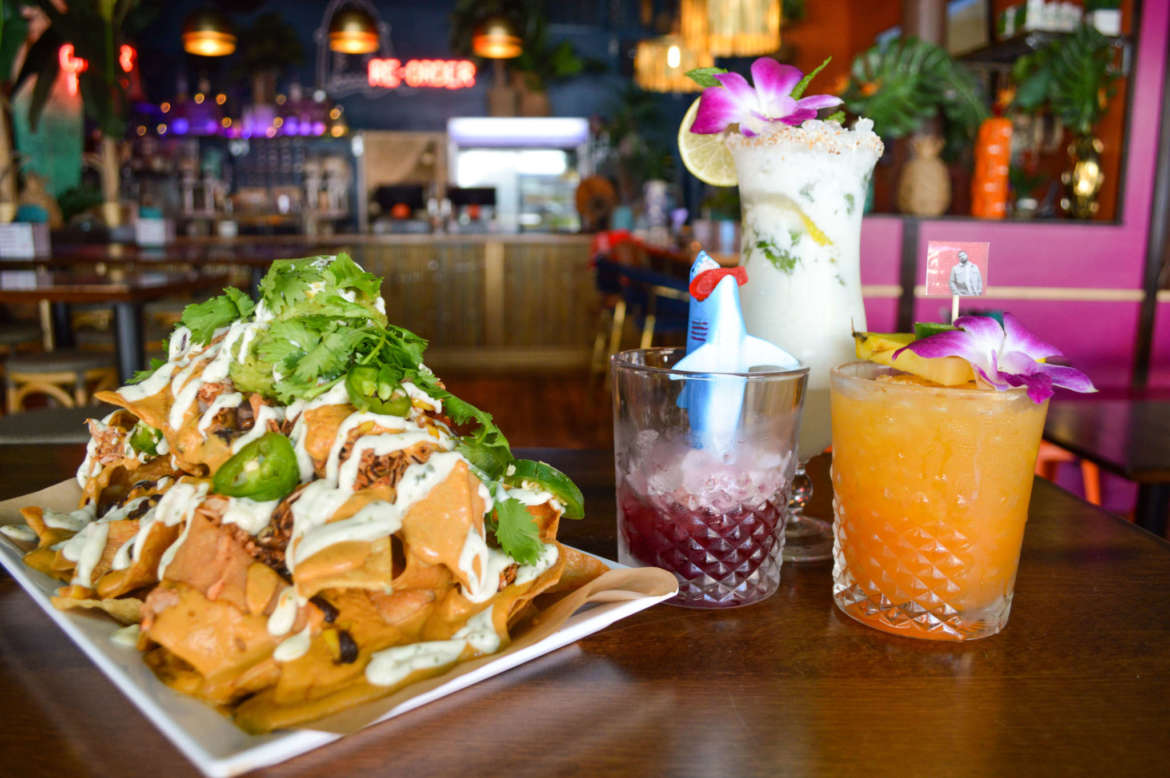 Unlike other plant-based haunts in Chicago, No Bones Beach Club is a casual dining restaurant with a nightlife vibe, serving intoxicating drinks alongside mouthwatering dishes. It's the perfect spot to imbibe and fuel up on delicious munchies before your crazy night on the town. 
Plant-based dining is an easy and proactive way for you to make a difference in the environment. Whether you're a full veg-head or just cutting back on your consumption of red meat, No Bones Beach Club offers an inspired selection of plant-based dishes that will absolutely blow your mind. Many of their items are gluten- or soy-free and freshly prepared, but they know how to make vegan guilty pleasures, too. 
Their Amazeballs are quite literally the best mac n' cheese balls we've ever had. A blend of gluten-free macaroni and cheese with crumbled tempeh bacon and charred jalapeños, these breaded balls are topped with a ranch drizzle and served with smoked pepper aioli. It's love at first bite.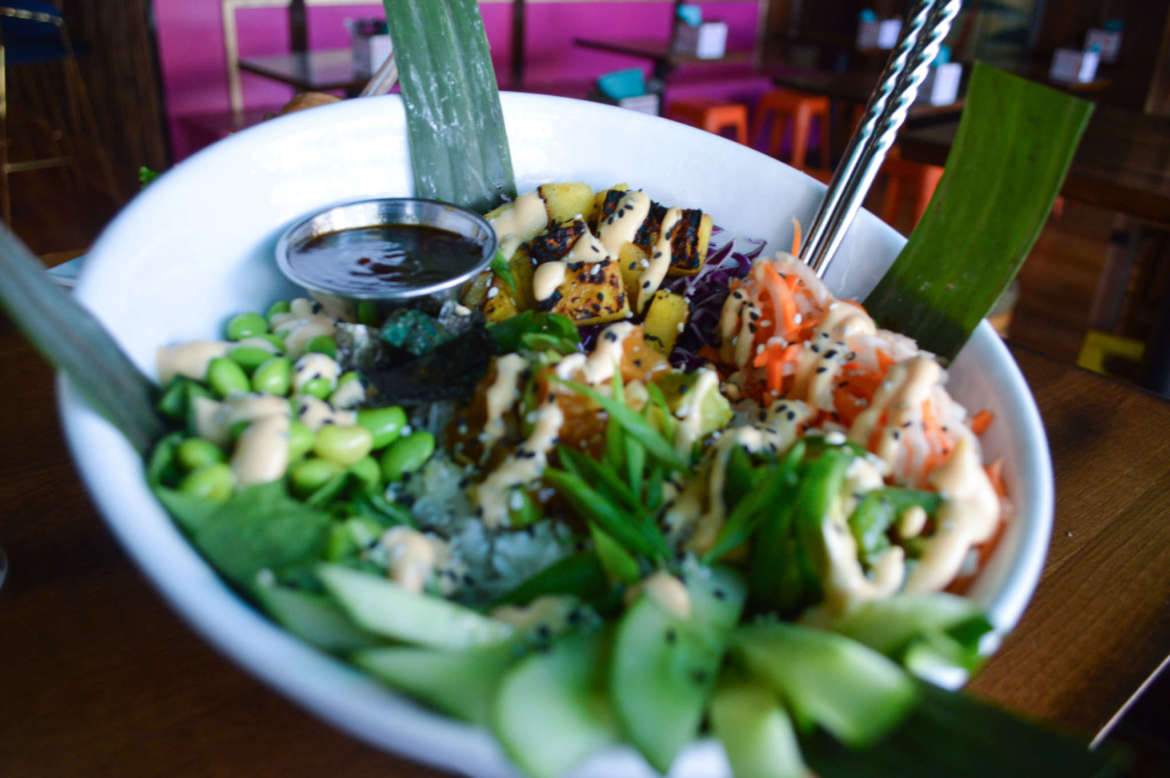 If you're looking for something totally healthy, the Golden Beet Poke Bowl is a flavorful option. This huge bowl is filled with rice, tamari, and sesame marinated golden beet poke, grilled pineapple, pickled carrots and daikon, charred jalapeños, edamame, fresh avocado, red cabbage, cucumber, and spinach topped with sriracha aioli and pineapple teriyaki sauce.  It's the ultimate way to get your veggies in while enjoying every single mouthful.
The Coconut Mojito is a game-changer, complete with coconut rum, coconut milk, fresh lime, and mint. Besides your typical Piña Colada (which they've also mastered), this summer drink is perfectly refreshing and reminiscent of cooling off in the lake on a sweltering Chicago day.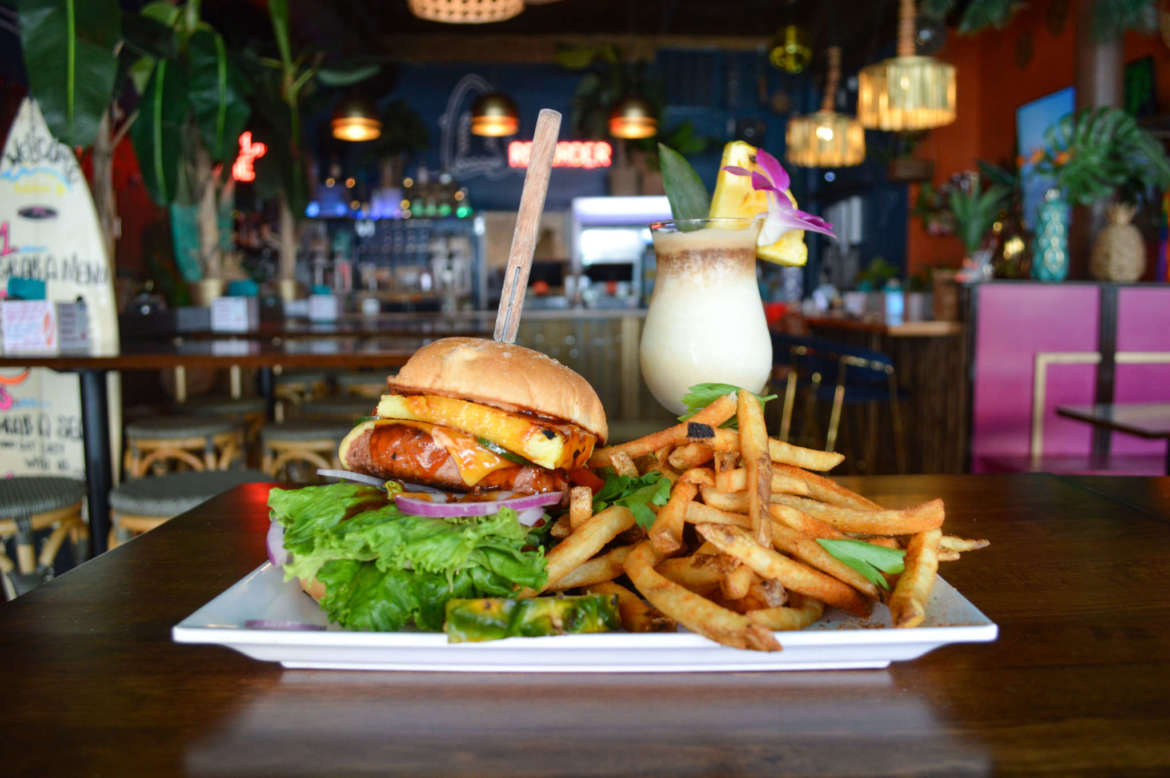 This casual dining restaurant also serves brunch on the weekends, Friday – Sunday, 11 am – 3 pm. Their most innovative menu item has to be the Brunchos, which consists of—you guessed it—housemade nacho chips with a smothering of poblano cashew queso, refried white beans, crumbled tempeh bacon, scrambled tofu, and smoked pepper aioli, all topped with fresh tomatoes and scallions. Pair that with their signature Bloody Mary and you've got yourself a breakfast of champions. 
Craving a bite to eat but you're in a hurry? No Bones Beach Club also offers pre-ordering through a link on the website. Head to the restaurant for pickup or, if you're feeling a night at home, just get it delivered!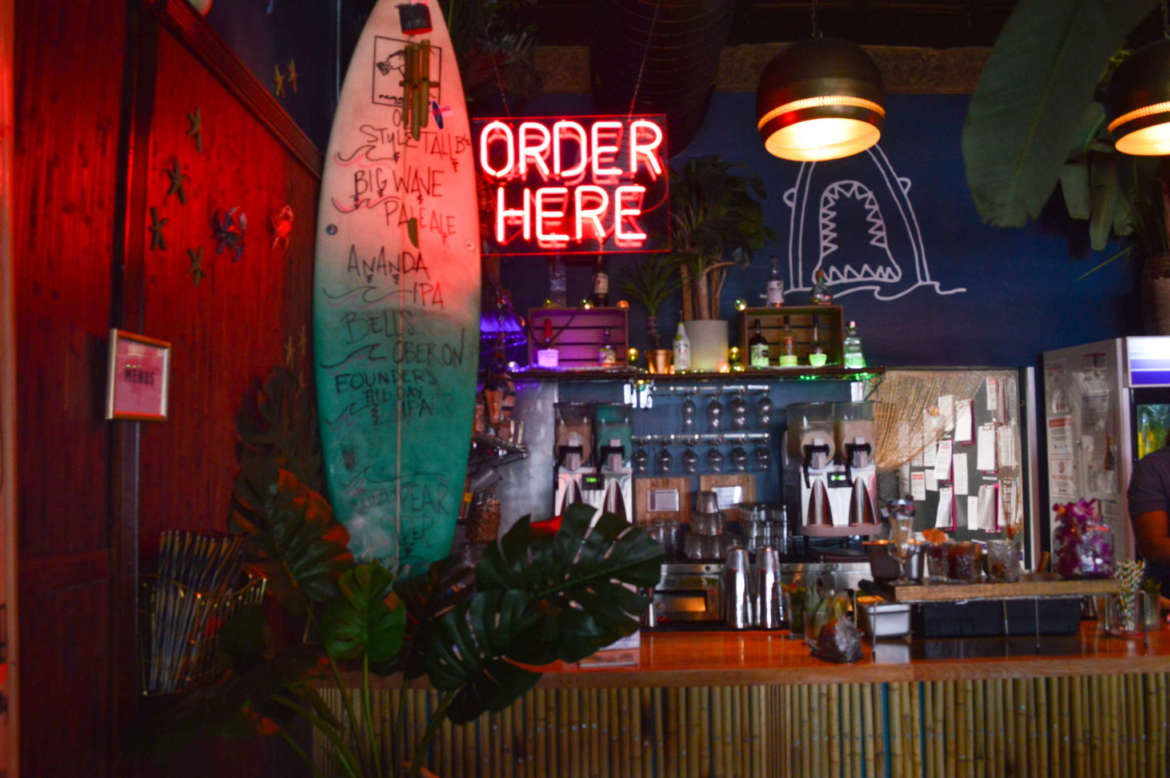 The best part about this place is that every month, No Bones Beach Club gives a portion of its proceeds to a local, animal-focused non-profit in each city. They also support environmental groups that are actively taking steps to improve our surroundings. Every first Wednesday of the month, they donate 10% of the day's proceeds to another selected local, animal-focused non-profit, making it a great time to catch lunch, dinner or a drink and know you're donating to a good cause. 
If you're feeling plant-curious, head to No Bones Beach Club for a change. It's the next big thing in Wicker Park and soon to expand their casual dining restaurants into more Chicago neighborhoods. You can't get much better than this. As they say, "Just Cause It's Vegan Doesn't Mean It Sucks".
At UrbanMatter, U Matter. And we think this matters.
Tell us what you think matters in the Wicker Park neighborhood and what we should write about next in the comments below!
READ MORE LIKE THIS
DOWNLOAD THE URBANMATTER APP