While we all have different tastes, everybody loves music and movies. That's a given.
CIMMfest, the Chicago International Movies & Music Festival, was built on this premise 7 years ago with a conversation between a filmmaker and musician who decided to join the two in the form of a festival. CIMMfest is a collection of musicians, filmmakers, and moviegoers at venues across the city. The motto here—movies by day, live music by night. You can find a little bit of everything—with music videos, documentaries, and fiction films.
There's just a little more to it than that though, all of the films have to be about music in some way. As for the performances, they have to either be inspired by motion pictures or have some type of visual accompanying the music. This leads to a perfect blend of entertainment, and when combined with the eclectic venues, it's easy to become absorbed in CIMMfest.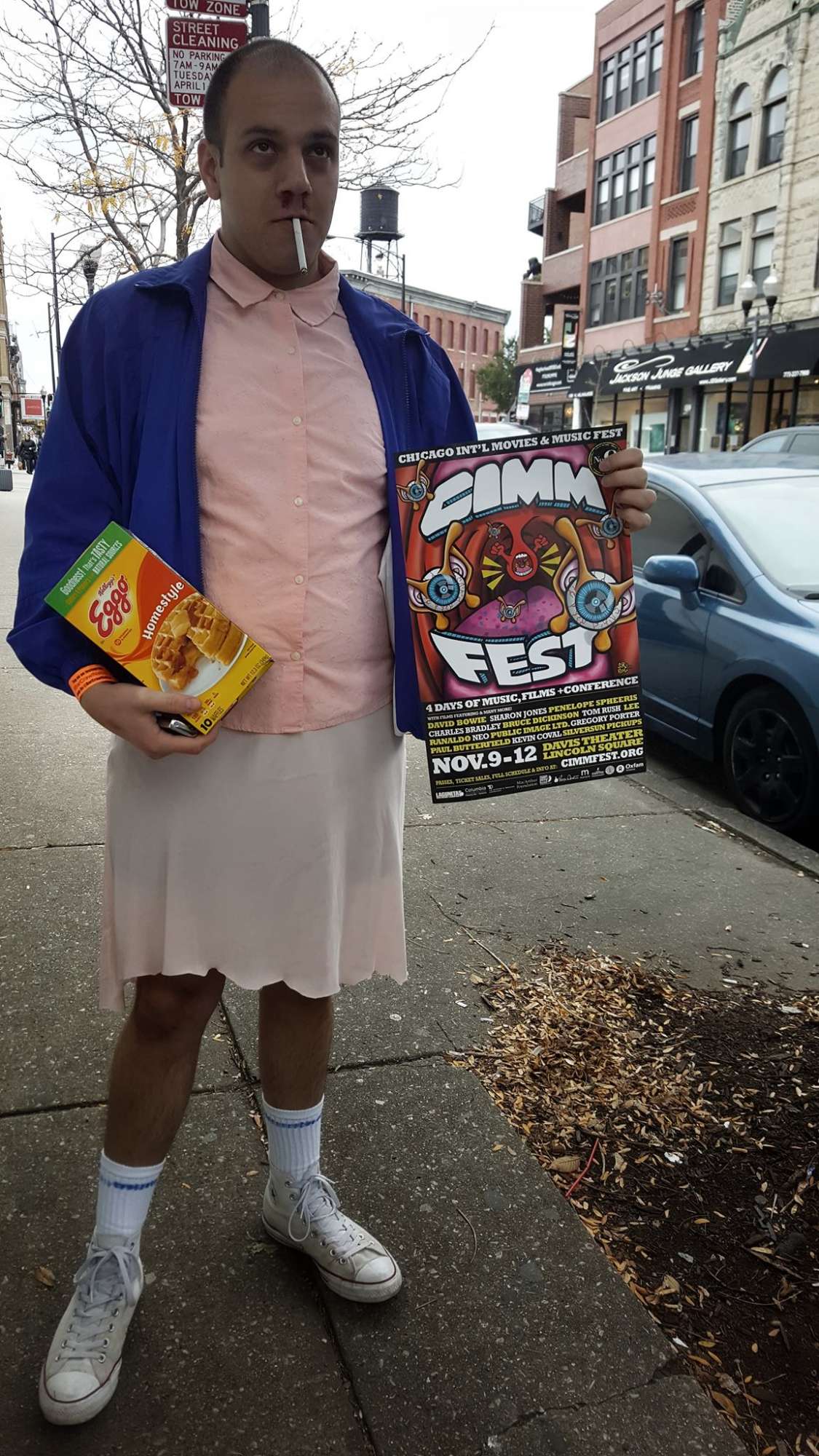 Another large part of the fest is the professional media conference known as CIMMcon. This is where you can receive expert opinions from panels and presentations to apply to your own situation. As an added bonus, this is where the Baadassss award will be presented. This year's recipient is Julien Temple, who has directed music videos for the Rolling Stones, David Bowie, Janet Jackson, and Neil Young. Honestly, he really is a badass, as evidenced by his trying to "stay true, in [his] own fashion, to the ideas of the Sex Pistols."
So there you have it, over 100 films and over 100 bands in a four-day period. A lot of the venues are really cool, eclectic places, and I recommend checking out as many as you can.
One film in particular that we're excited about, Sam Lay in Bluesland. Sam is a Jazz legend, a guy who was on drums when Bob Dylan first went electric at Newport, and he helped form the Paul Butterfield Blues Band that performed at Woodstock, the Monterey Pop Festival, and the Newport Folk Festival. As Corky Siegel puts it, "If you want to know about the history of the Blues, Sam Lay is the guy. He knows it because he was there. Sam's musical, Sam's funny, Sam's a wild dresser, Sam's a historic figure because he knew the people." Sam was on hand for an interview on the 11th at Rosa's Lounge as well. The attendees were able to ask Sam questions about his life and past in a Q&A session, and everyone had a great time (you can see a picture from the event at the top of this page). For a city with such a rich Blues history like Chicago, it's very fitting that the film's premiere would be held here during CIMMfest. The film starts at 7:00 pm on April 18th, the very same day that Sam is will be inducted into the prestigious Rock & Roll Hall of Fame. Check it out!
CIMMfest is from April 16-19, and you can buy tickets at their official site.
At UrbanMatter, U Matter. And we think this matters.
Tell us what you think matters in your neighborhood and what we should write about next in the comments below!
Featured Image Credit: CIMMFest 
READ MORE LIKE THIS
DOWNLOAD THE URBANMATTER APP
FIND PARKING