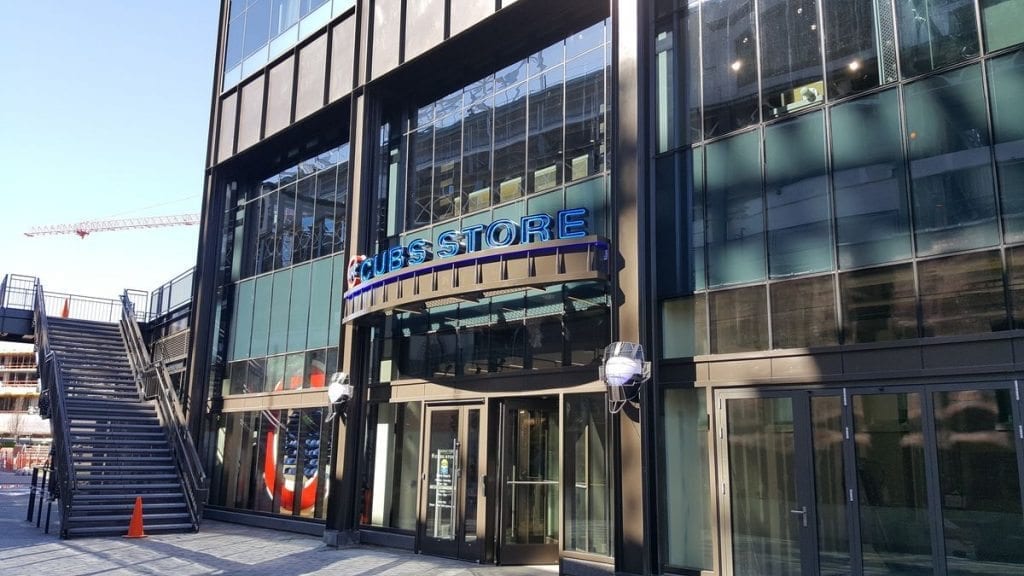 Now that the word is out about the massive new plaza in Wrigleyville, one of its main features has also been unveiled. A brand new, 8,400 square-foot Chicago Cubs merchandise store has just been completed.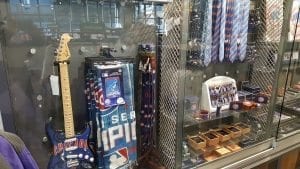 A sneak preview was recently held, and from the looks of it, this might be one of the coolest team retail stores around. On the outside, the store is floor-to-ceiling glass walls that give you a glimpse of what's inside. Once you're in, you'll see that with two floors of nothing but Cubs, this place is heaven for any diehard fan.
You can find pretty much anything and everything here, such as apparel, limited edition jerseys, home décor, action figures, books, and toys. There are unique stations in the store, like one where you can customize your own jersey or another where you can pose in a customized Cubs photo booth. There are also some pretty incredible displays of awards and autographed items.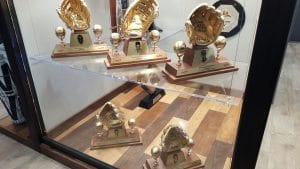 The store opens to the public at 5am this Monday, April 10, the same day as the Cubs home opener game. Regular hours of operation are Monday through Friday, 9am – 9pm, and Sunday, 9am – 7pm. On game days, the store closes one hour after the game ends.
This news closely follows the announcement of the Brickhouse restaurant at The Park at Wrigley, which is due to open this summer. Basically, a Cubs mecca has been created in Wrigleyville, and we don't need to wait until Monday to know that it's going to be a tremendous hit from day one.
Love the Cubs? Is Wrigley Field pretty much your home away from home? Read up on your favorite boys in blue at the best blog dedicated to the team, Bleed Cubbie Blue, which has tons of insider info on all things Cubs.