Gets off your butts, people. Let's find some places to be! Preferably basked in the glow of a killer neon sign.
Fun, quirky, honest, and alluring, here are some of the coolest neon signs to see in Chicago!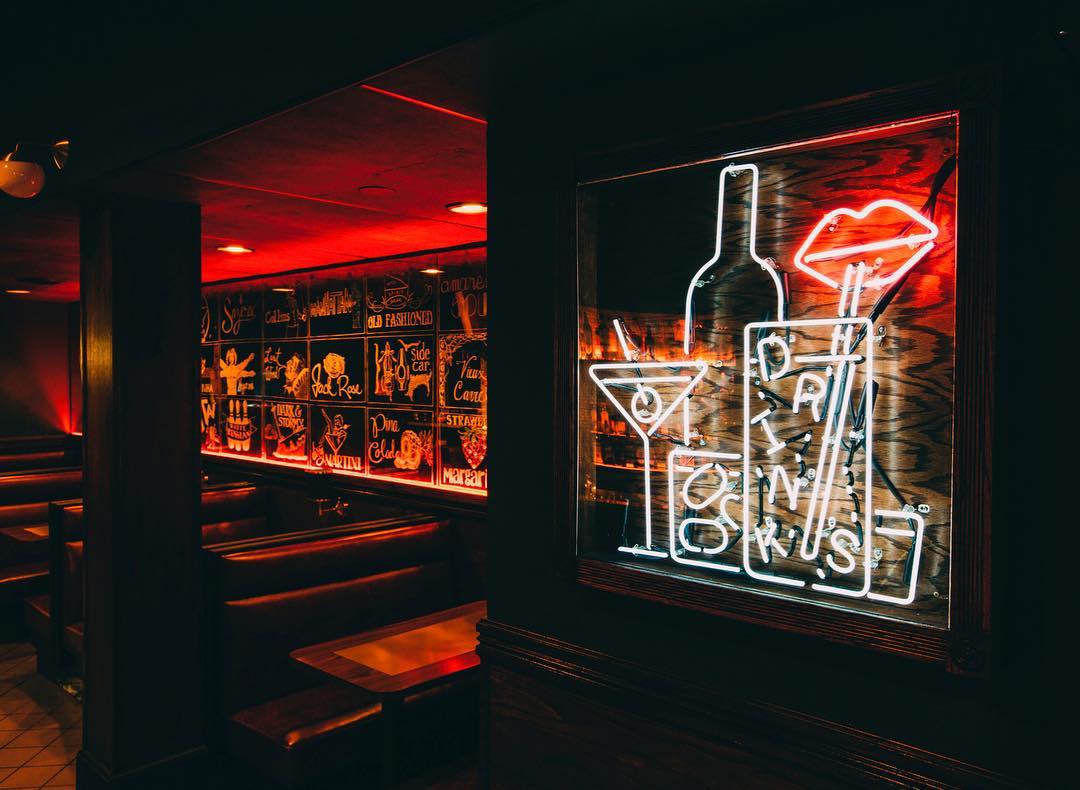 660 West Lake Street 
As one of the best spots in West Loop, MONEYGUN summarizes its vibe with a classic, chic sign. The mismatched beverages showcase the wicked variety this establishment has to offer and offsetting this image is a pair of red lips to emphasize the low glowing, yet vibrant aura of the bar.
It's safe to say that this is the place for drinking.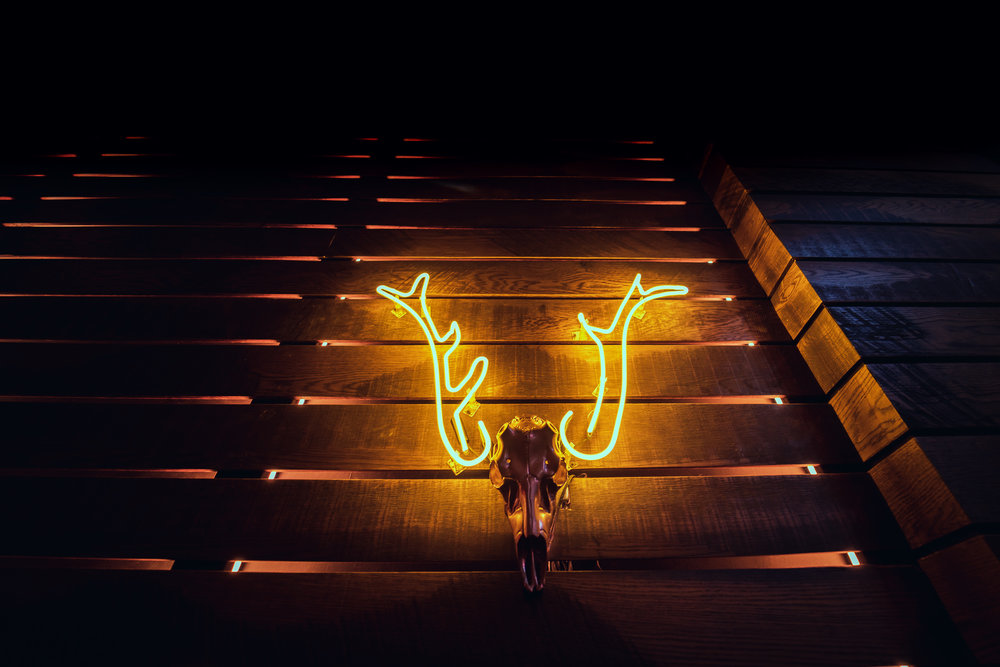 1270 North Milwaukee Avenue 
This cocktail bar brings the neon to the wild with a pair of bold, glaring antlers on a fierce-looking buck. Definitely a daring invitation to a cool and edgy venue. Small but lively, fluorescent lights are scattered across the ceiling to illuminate Neon Wilderness's rustic charm.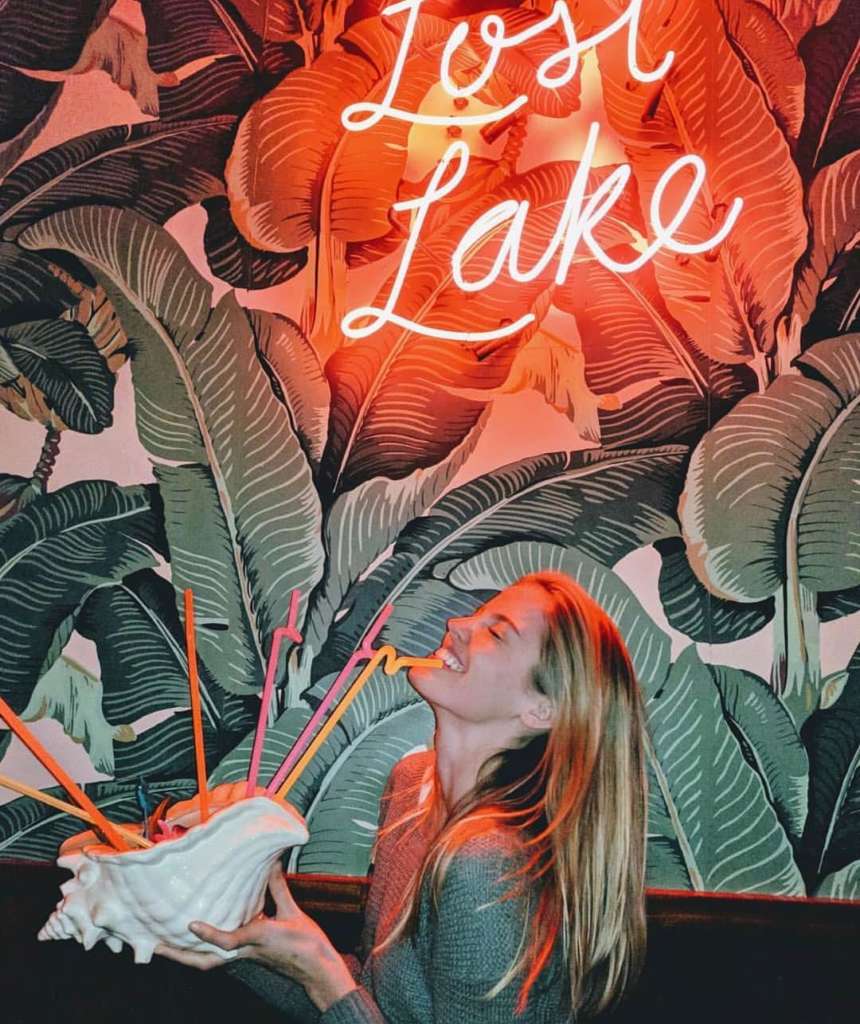 3154 West Diversey Avenue 
Take an inexpensive vacay over to Lost Lake in Logan Square and snap a pic for the gram! This tiki bar has all the exotic cocktails and colorful ornaments you need to feel like you're in paradise. And their neon sign against the backdrop of tropical greenery always calls for a fun selfie.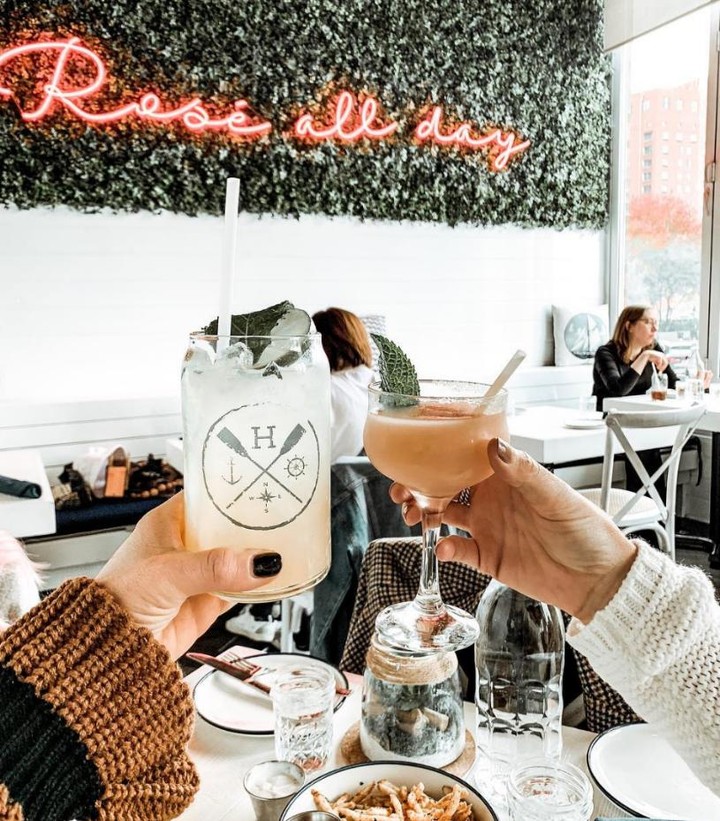 353 West Hubbard Street 
This blushing neon sign in a bed of vines is the perfect complement to the all-white, beach-themed restaurant. Created to embody a classy East Coast aesthetic, this spot is perfect for drinking "rosé all day."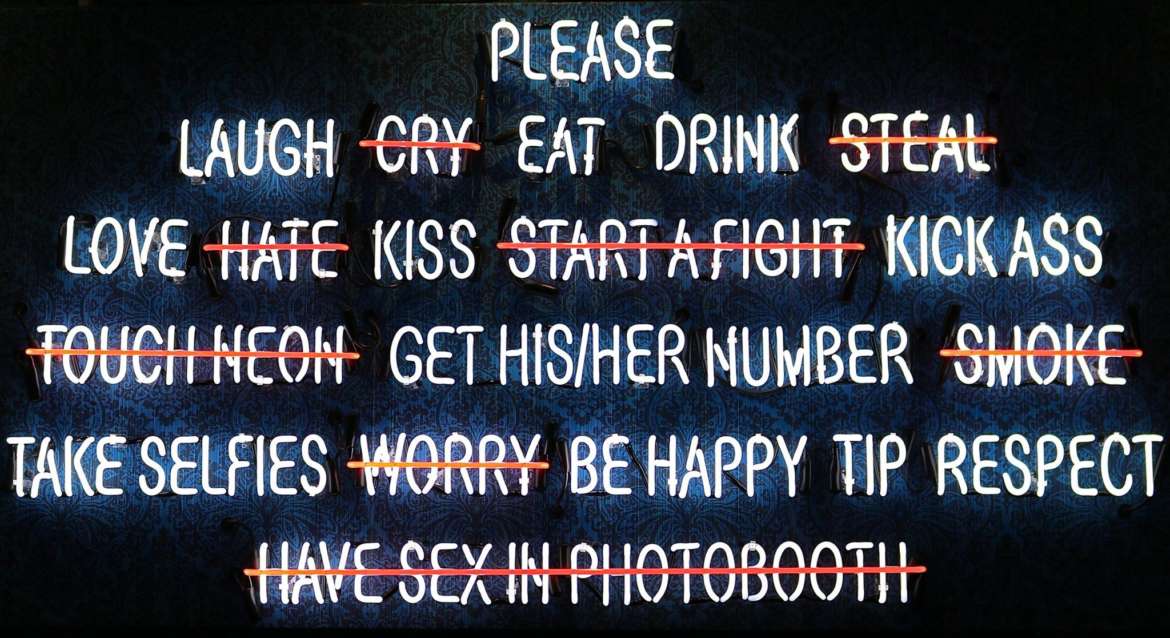 400 North State 
This venue's clever sign gives you the do's and don'ts in quite the witty way. Located in River North, this sports bar and lounge is good for watching TV, dinner, brunch, or partying — basically whatever the hell you want to do (of course, minus the crossed-out festivities).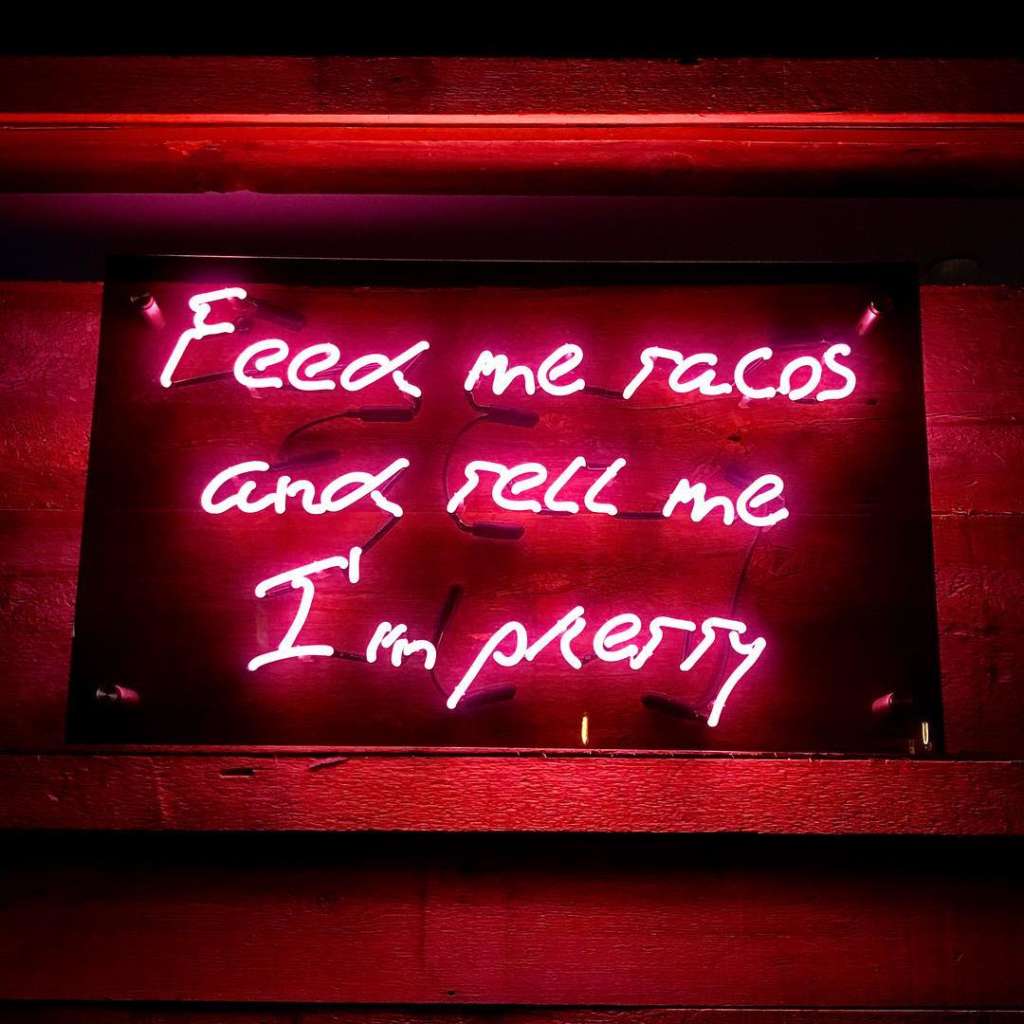 2901 North Sheffield Avenue 
Now, this is a neon sign that understands our truest desires.
Barcocina is a contemporary Mexican restaurant with all the margaritas and sangrias you can handle. Come share with friends in this wonderful social experience with a warming interior and delicious tacos.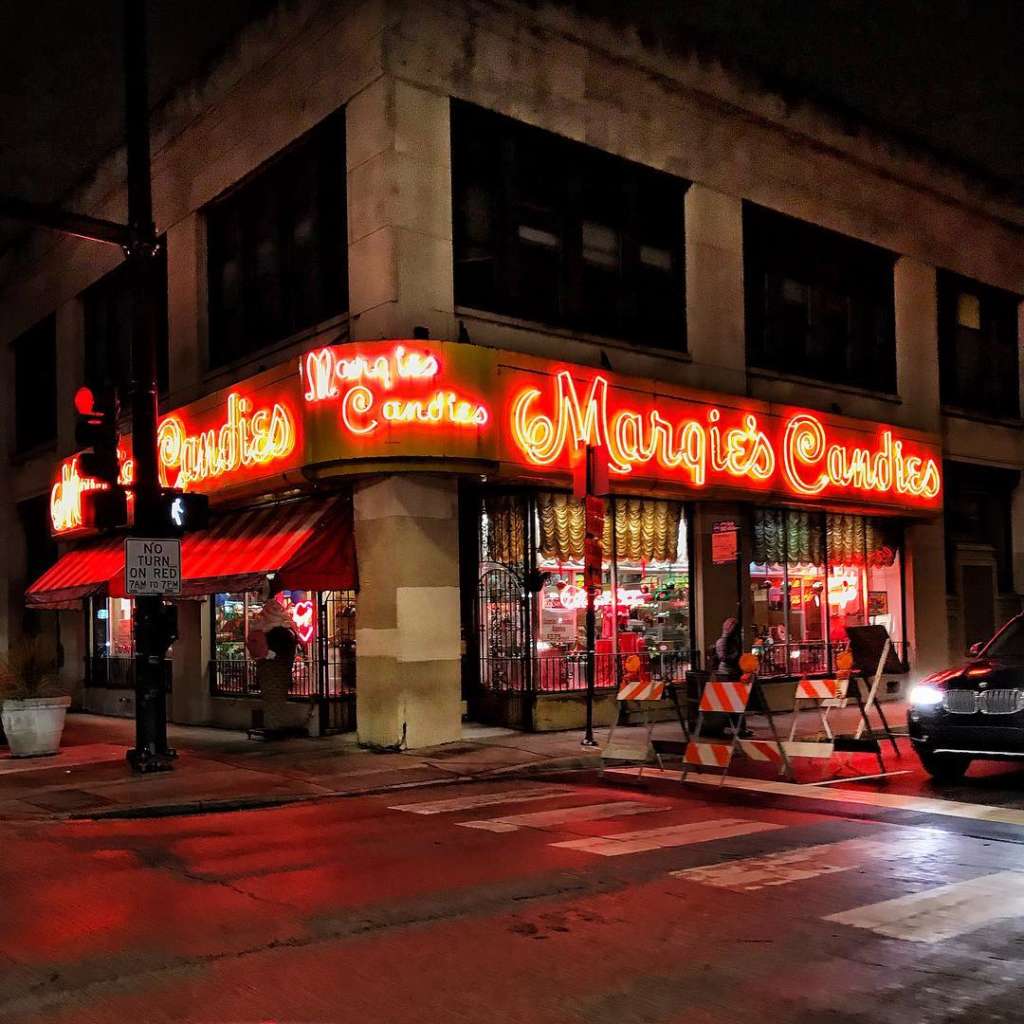 1960 North Western Avenue 
Can you hear it calling out to you?
Margie's Candies is the epitome of flashing lights with its golden red beams, signaling you to indulge in their massive ice cream sundaes and delighted sweets. Reminiscent of the 1920s, this little ice cream parlor is filled with classic neon signs.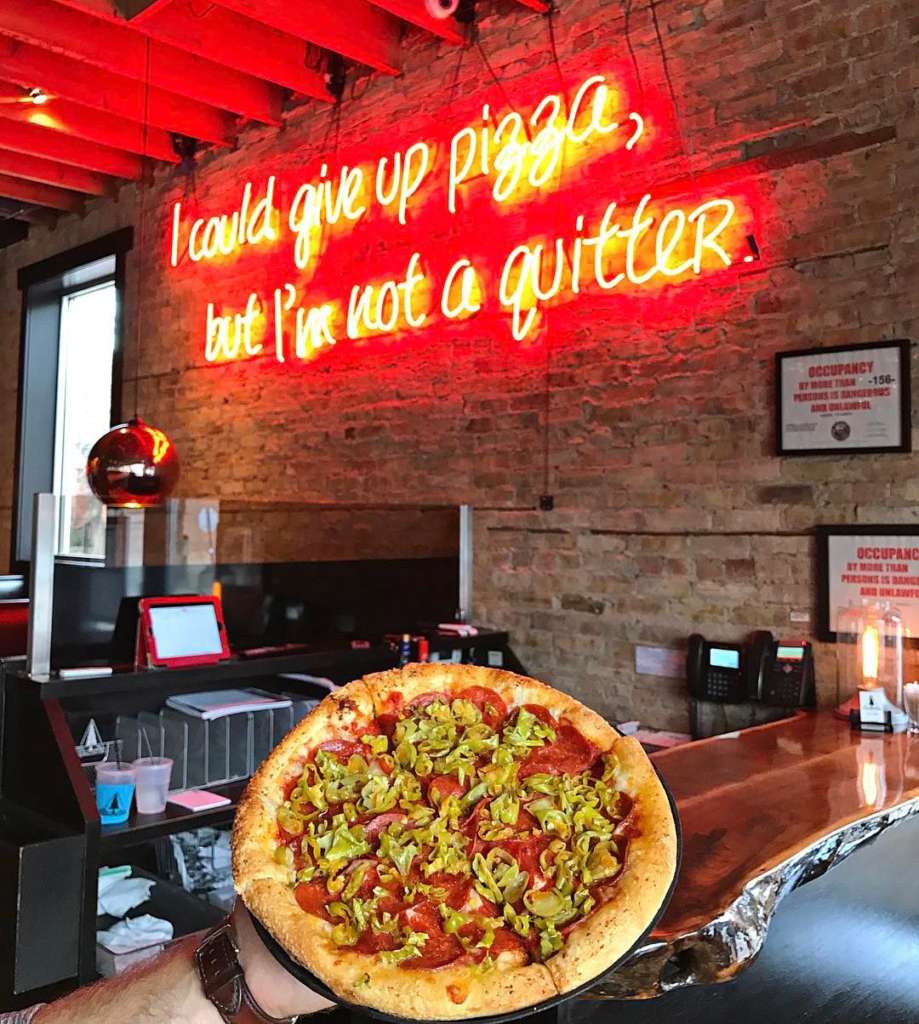 938 West Webster Avenue 
This fun and eccentric neon sign allude to the enjoyable atmosphere you'll find in this pizzatopia. Homeslice has the best handmade pizzas that are impossible to put down!
Afterall…momma didn't raise no quitter.
Now that you have potential posts for your Snapchat and Insta stories, what are some of the coolest neon signs you've seen? Let us know below!
At UrbanMatter, U Matter. And we think this matters.
Tell us what you think matters in your neighborhood and what we should write about next in the comments below!
READ MORE LIKE THIS
DOWNLOAD THE URBANMATTER APP
FIND PARKING