If you've ever been speed dating, it's either a total hit or miss opportunity to meet somebody decent. While you don't have a lot of time to truly get to know a sole person one-on-one, you do have plenty of time to meet many singles that may or may not be suited to your standards.
Navy Pier plans to take the basics of this speed dating concept and turn it up a notch.
Sweetest Day is almost here, and Navy Pier intends to celebrate the holiday a few days early on October 17 by transforming their Ferris wheel into Spinning With Singles, a speed-dating event that takes things to the next level. And by that, we mean well over 150 feet above the ground. Naturally.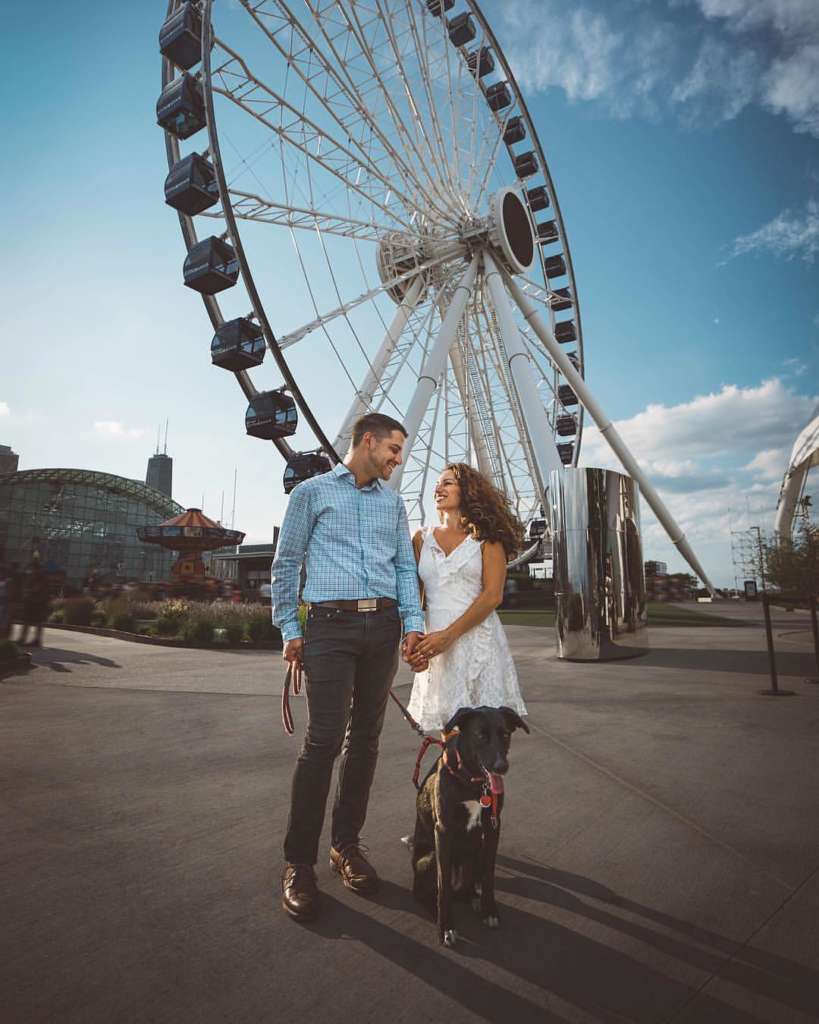 You and your friends can hop aboard an enclosed Ferris wheel gondola and ride it all the way multiple times around with other singles. If you've ever taken a loop around the Centennial Wheel, you'll know it grants you plenty of time to get to know those riding along with you.
Once you've had enough of dizzying heights, you can climb aboard the Chicago Elite, a yacht featuring a reception with an open bar, snacks, and music curated by DJ LoveBug. You can cozy on up to anyone you met on the Ferris wheel or intermingle with even more singles who are open to something new.
The event begins at 7 pm, but everyone is encouraged to arrive no later than 6:30 pm to secure your spot on the Ferris wheel. If you're 21 and up, you can sign up for this event here. The ride is open to straight and gay couples alike, and everyone is charged just $50 for this all-inclusive experience. Plus, you'll receive a package of offers for exclusive Navy Pier happenings and restaurant deals after the event.
For more information on the full schedule of events, you can visit Navy Pier's website.
Good luck, Chicago, and may the relationship odds be ever in your favor.
Featured Image Credit: Navy Pier Facebook