Sure – it's true that Chicago may be best known for its gut-busting eats, midwestern attitude, and shockingly clean downtown streets (seriously though, New York's alleyways are straight up nasty in comparison. Don't @ me), but besides all the glitzy high rises and tourist traps of the Loop, there's yet another, slightly gritter, side of our city that deserves some well-earned praise.
That's right, we're talking about Chicago street art.
Though we could easily go back and forth about it for hours, when it comes down to it, there's simply no denying that the Second City is home to some of the best damn graffiti artists nationwide. I mean, from killer urban murals to city commissioned pieces, Chicago's street art scene is unquestionably awesome.  
And lucky for you, UrbanMatter has the inside scoop on how you could be a part of it.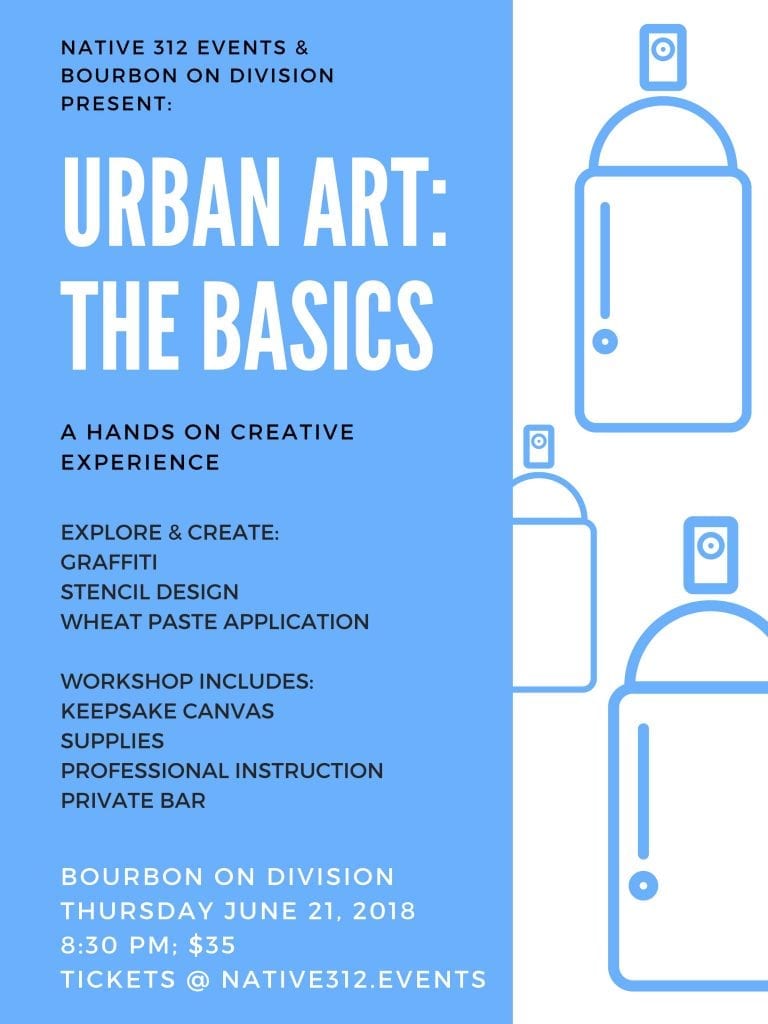 Enter Native 312 and their newest event, Urban Art: The Basics.
Coming to Wicker Park's Bourbon on Division on June 21st, this painting workshop and guide to any-and-all things street art is teaching Chicagoans everything they've ever wanted to know about graffiti and the like.
The event – which begins at 8:30 pm – will feature guided instruction from a local artist in a gallery setting, allowing novices (read: me) to explore different mediums like stencil design or wheat paste application*. Putting a new spin on paint night, Urban Art is unlike any other hands-on creative experience in the city, giving you the tools you need to live out your Banksy-esque dreams. Minus the obvious anonymously-running-from the law thing, maybe.  
In addition to learning some sick new artistic skills, Urban Art will also let you in on a few tips and tricks of the trade itself, giving you a full rundown of the history, techniques, and styles of street art across the city and beyond. Plus – and don't you dare think we would ever leave this out – a private bar will also be open for business, showcasing a signature Urban Art cocktail should your artistic greatness need a little, uh, liquid courage to make an appearance.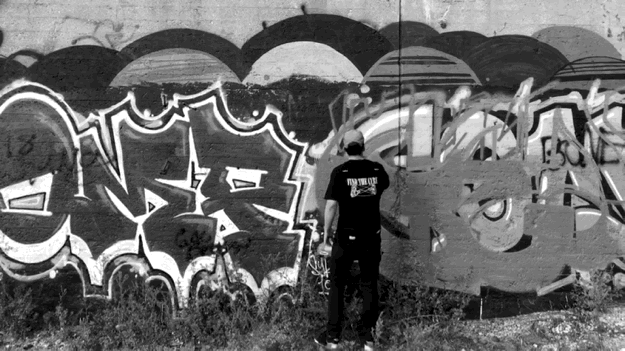 Interested? Yeah, we get it.
Tickets for the event cost $35 and can be purchased on the Native 312 website, here. A keepsake canvas, supplies, group & one-on-one instruction are also included in your purchase.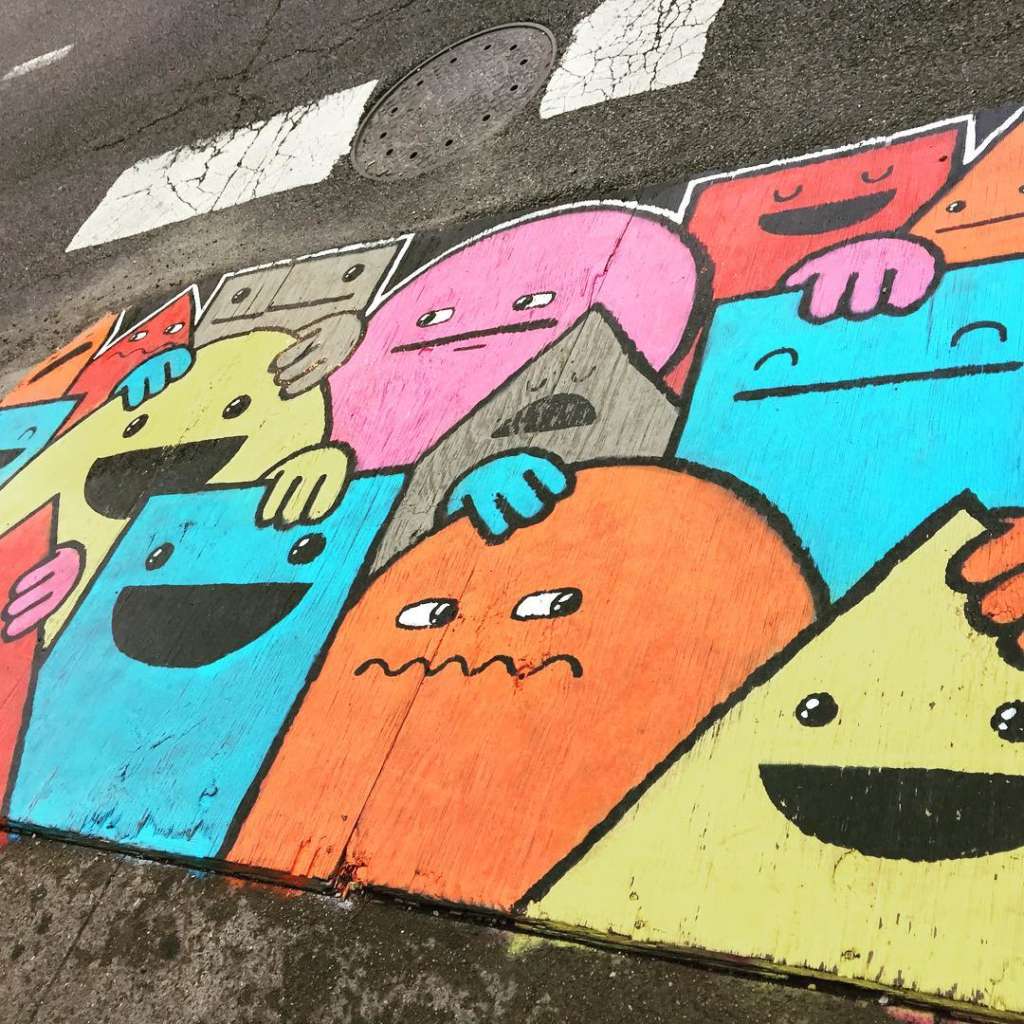 If for some, horribly unfortunate, reason you can't make it on June 21st, there's no need to worry! Native 312 is constantly putting on cool, Chicago-centric events like Urban Art that go beyond the world of Cubs games and Portillo's hot dogs.
Don't get us wrong, we looooove a good Mario's Italian Ice by the lake or a slice of Lou's (and so do the folks at Native 312!), but if you're ever interested in delving a little deeper to the Chicago in your own backyard, you can stay up-to-date on what's coming up by checking out their Facebook or Instagram.
For more info on Native 312 or  Urban Art: The Basics, head here.
*Wheat paste, for those who don't know (read: also me) is basically what allows urban artists to attach their work to a smooth surface – like, ya know, a wall – without having to worry about it coming down.