Well, a version of it, at least.
The Museum of Ice Cream – an ever-popular, interactive, pop-art experience that made IG waves in 2016 – is making its way back to NYC this summer in the form of a new Pint Shop.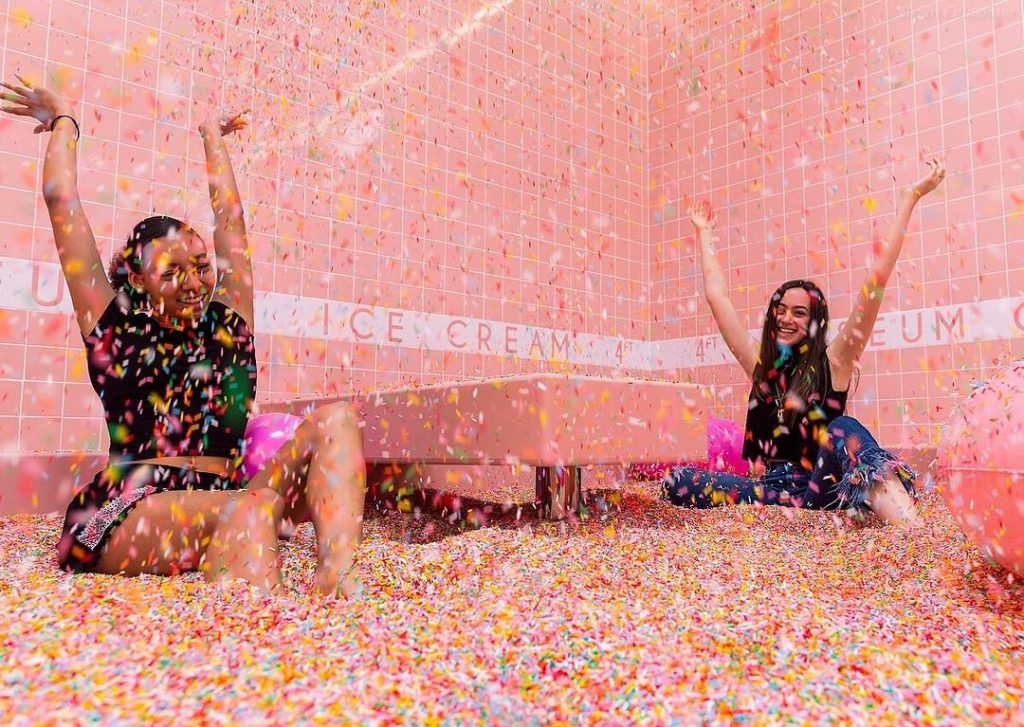 Though not quite the original, the new spin-off shop will bring the look and fun of the museum itself but this time around will, drumroll please, sell actual ice cream. Shocker, I know.
Opening June 6th at 459 W. 14th St in Manhattan, the Museum of Ice Cream Pint Shop will serve seven flavors of ice cream displayed in color-coded, extra-fun aisles. Flavors for this summer include Cherrylicious, Nana Banana, Churro Churro, and Vanillionaire. The shop will be open from Monday thru Sunday, 10:30 am to 8:30 pm with interactive "pint session" workshops on Tuesdays.
In addition to the pints themselves, the shop will also feature an exclusive tasting room for a more in-depth ice cream experience.
If you'd like to buy a pint or two, but don't really need to see the color explosion that is sure to be the Pint Shop itself, you can also by flavors at select Target locations.
To learn more about the Museum of Ice Cream or the Pint Shop, head here.
To learn about the forthcoming Museum of Pizza, head here.
Featured Image Credit: Museum of Ice Cream IG