And, yes, it's pretty much exactly what it sounds like.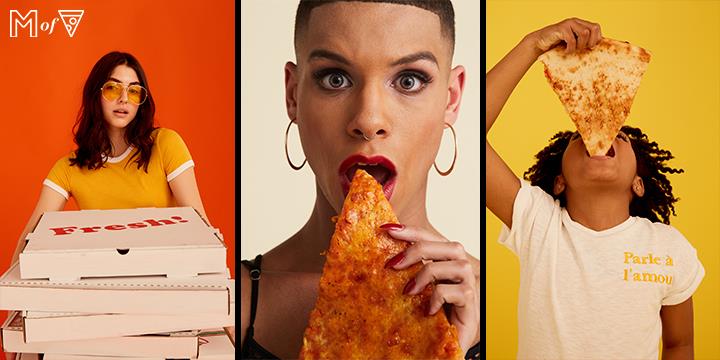 Following in the footsteps of installations the likes of the Museum of Ice Cream – you know, the one with that literal pool of sprinkles that's been dominating your Instagram feed of late – New York is now getting its own food-centric destination, dedicated in entirety to the city's favorite snack: pizza.
Owned and operated by the Brooklyn-born media hub Nameless Network, the Museum of Pizza is set to launch in October between the 13th to the 28th, and will offer patrons a veritable wonderland of all things cheese and sauce. Tickets – which are slated to run at about $35 a pop – are already available for presale as of today.
The interactive art piece/IG bonanza is rumored to eventually house such experiential pizza exhibits like a cheese cave, pizza art gallery and even a pizza beach, whatever that means. And though, no, it appears that eating actual pizza is not the main focus of the Museum of Pizza, a spokesperson for the Nameless Network has suggested that each guest will be entitled to one free slice. Score.
For more, albeit limited, information on what is sure to be NYC's newest craze, head to the Museum of Pizza website here. To read more about real pizza instead, go here.