In a new study by The Points Guy, Chicago Midway International Airport (MDW) ranked last on a list of the best and worst airports in the US.
Let's be honest: none of us are all that surprised.
The Points Guy took several aspects into account when ranking the 50 best and worst US airports., including foot traffic, restaurants, flight delays, amenities, and other off-the-wall elements that might affect their popularity. When you think about it like that, it's no wonder Midway comes in dead last.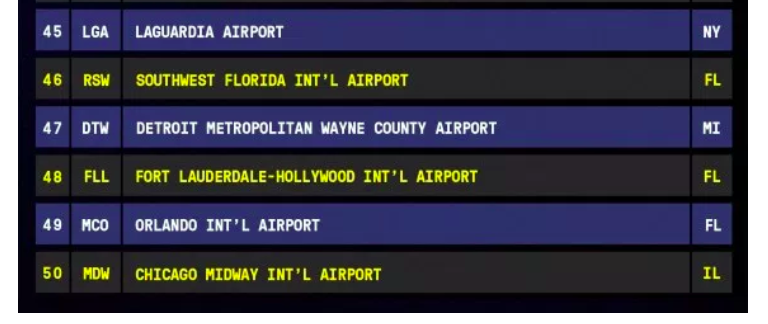 LaGuardia Airport (LGA) is typically known as the busiest airport in the U.S., which often causes extended delays in flights, longer lines at security, and a whole lot of smells. In previous studies, it did rank second-to-last on the list, but at least LGA has a few lounges and plenty of eateries.
With Midway Airport being far less busy than O'Hare (ORD)—which came in at 30 on the list—and definitely slower than LaGuardia Airport, you'd think it would be a relatively easy and stress-free experience at an airport actually closer to the Loop than its more popular sibling. On the contrary, flying out on time is a rare occurrence at Midway Airport, leaving impatient people to scour the premises for its only lounge, already hangry from the lack of restaurants on site.
According to The Points Guy, this is the worst airport in the US because it  "only has one lounge — a USO center — and a relatively bare-bones smattering of restaurants and other services despite a $75 million renovation."
And don't get us started on Terminal 3.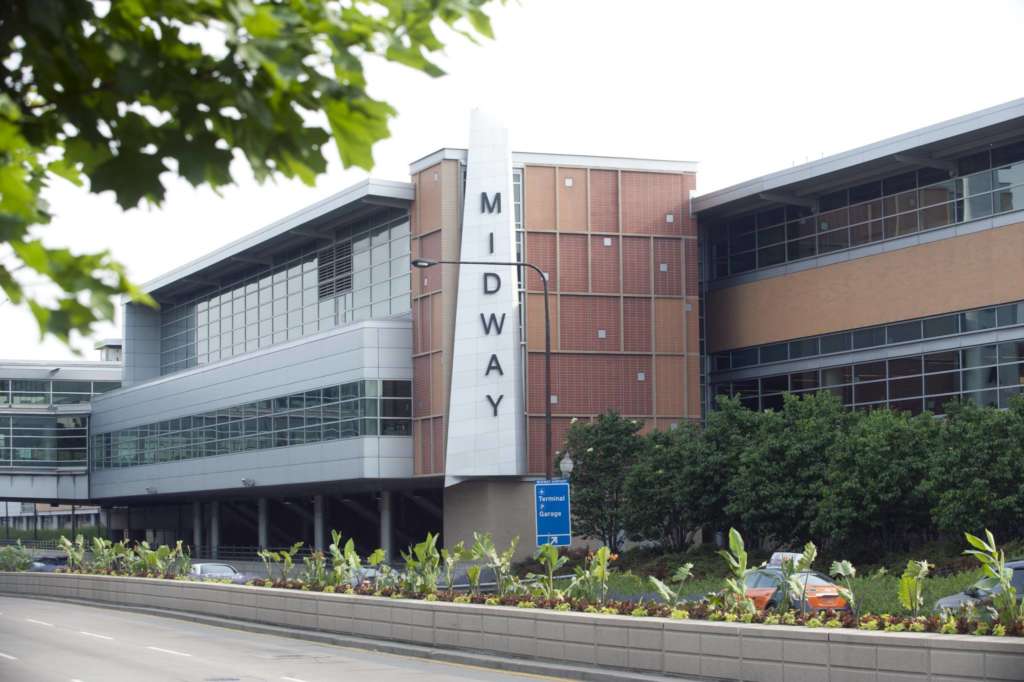 To be fair, Midway Airport is Chicago's oldest public airport, having been built in 1927, just after Charles Lindbergh made his famed transatlantic flight. By 1929, it was the busiest airport in the world, and in 1941, MDW joined the war effort and helped land the largest aircraft of its time, the B-17 "Flying Fortress." O'Hare Airport wasn't built until 1955, a brand-new, much larger, and more modern springboard from which to travel the world.
Southwest Airlines took pity on Midwest Airport in the early '90s, and it's now one of the few that regularly schedules flights to and from that airport. And we've all noticed.
You'd think Midway Airport would have undergone several renovations over the past 90 years, but it hasn't. Despite a project to improve the airport's quality in 2015, Midway is still considered the armpit of America, eternally stuck at the bottom of the barrel.
We're not sure when, if ever, Midway Aiport will close for good, but for now, it clings to the city for dear life. We all know flying is stressful enough. However, flying at the worst airport in the US makes it even worse. Midway dug its own grave; maybe it's time to stop beating a dead horse.
At UrbanMatter, U Matter. And we think this matters.
Tell us what you think matters in your neighborhood and what we should write about next in the comments below!
READ MORE LIKE THIS
DOWNLOAD THE URBANMATTER APP