Midewin National Tallgrass Prairie was established in 1996, making it the first national tallgrass prairie and the closest federally protected outdoors area to Chicago. It is less than 50 miles from Chicago down Interstate 55.
And yet, Despite this, many Chicagoans have not heard about it.
Illinois used to be covered in tallgrass prairie. This is why it is called the "Prairie State." In 1870 there were 22 million acres of prairie land. By 1978, only 2,300 acres of true prairie remained. This is less than 1%. Midewin National Tallgrass Prairie is trying to restore and preserve over 20,000 acres of land, so people can enjoy and see what Illinois used to look like over 100 years ago.
Here are five reasons why you should go for a hike on the prairie this summer.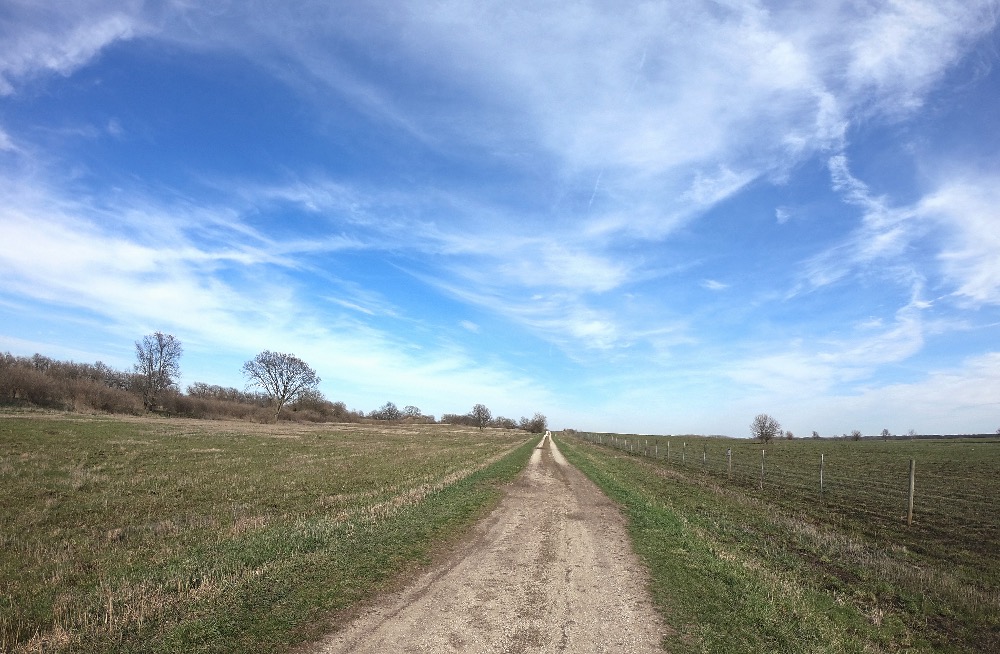 The Skies
Illinois may not be the most beautiful state, but when you get outside Chicago and other cities, you can see for miles. On clear days this does not provide much extra scenery, but when interesting cloud formations or storms roll across the horizon, it can be a sight to see.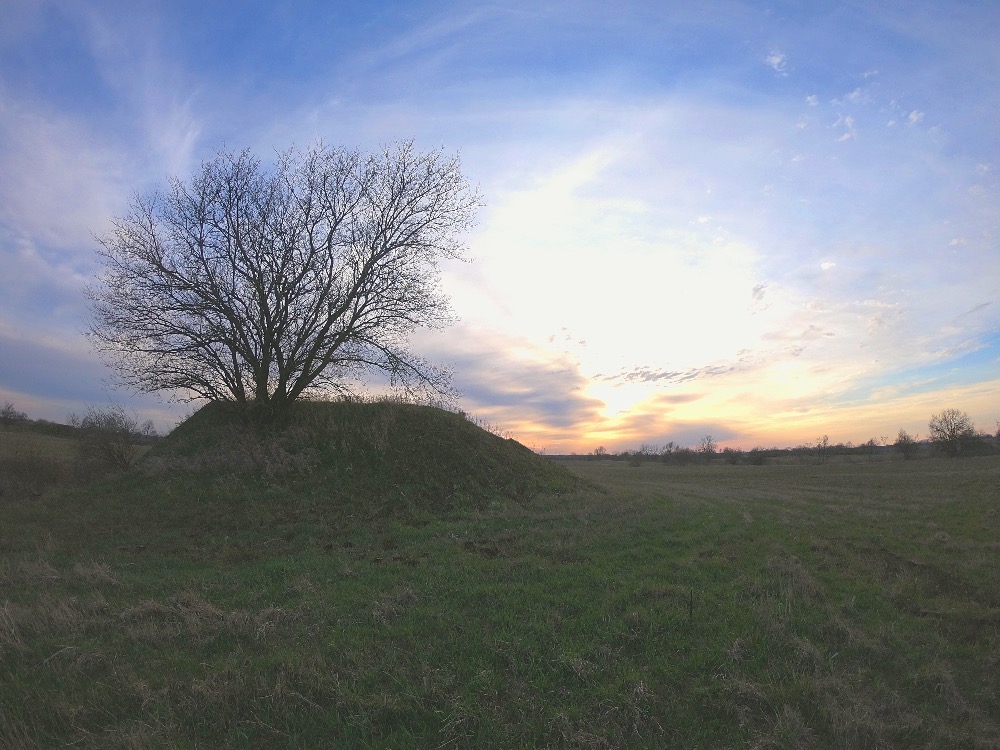 The Sunsets
Illinois and prairies excel at beautiful sunsets. I have seen some amazing sunsets at Midewin. I highly suggest coming in the afternoon and catching a sunset before you leave. The park stays open until 10 p.m. Getting a fine for staying after dark or getting locked in is not an issue. You can climb atop one of the abandoned bunkers to get a better look.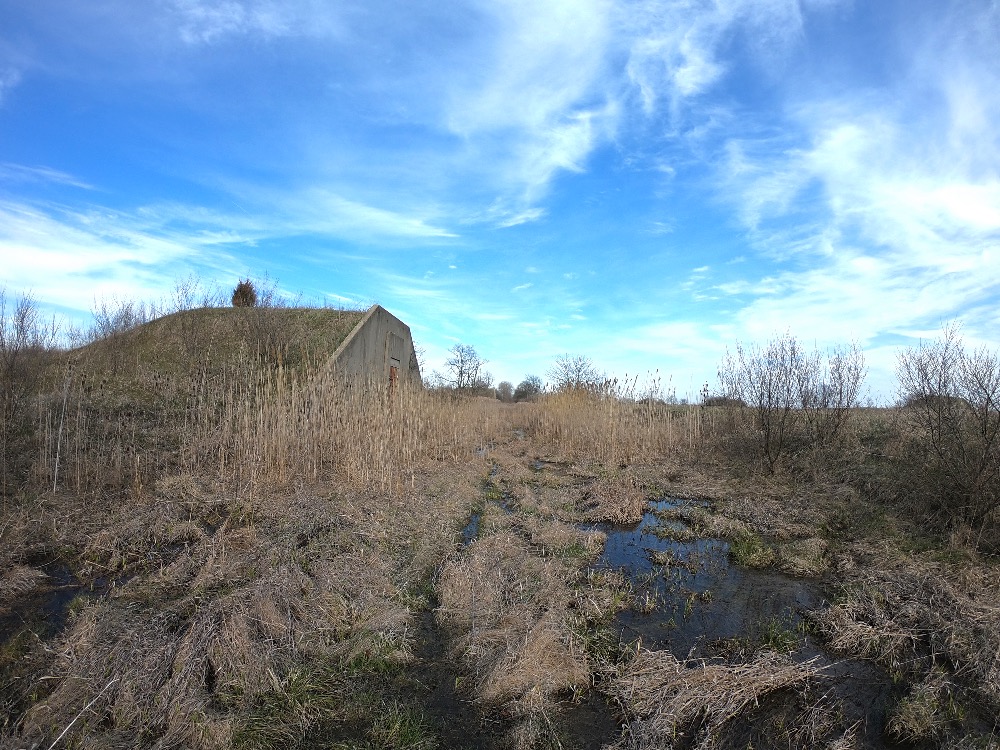 The Bunkers
Midewin was formerly home to the Joliet Army Ammunition Plant. The bunkers still remain, although, they are now covered with a carpet of prairie. It lends a macabre aspect to the Midewin, seeing all these structures being taken back over by the brush. I almost expect Bilbo Baggins to pop out of one of the bunkers with a pipe and wave as I walk past.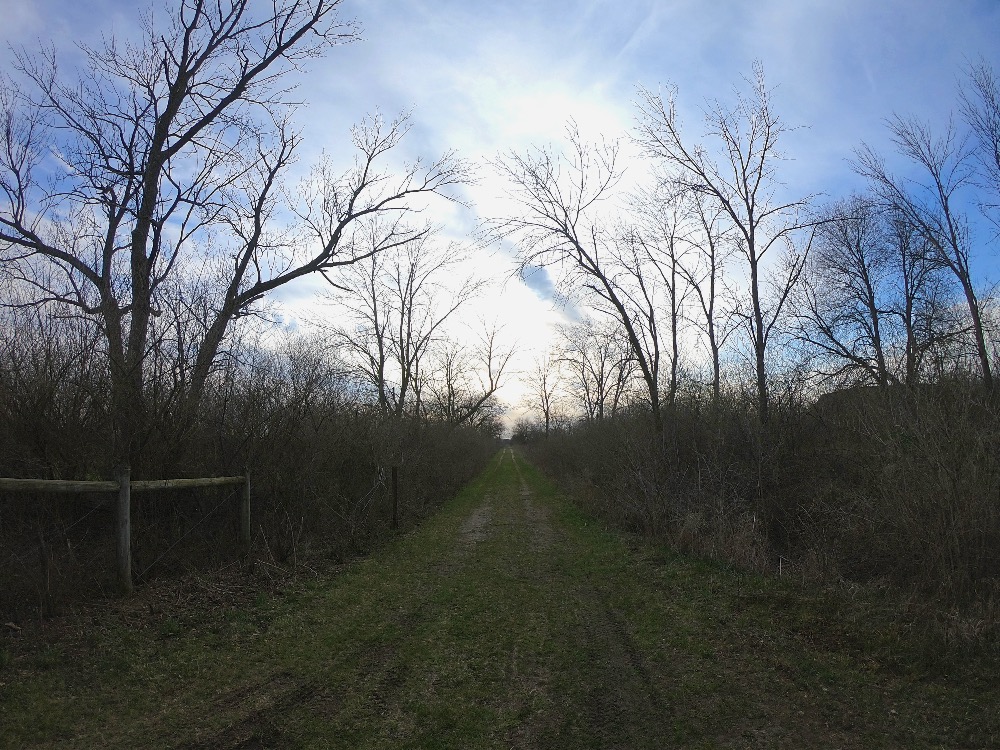 The Trails
There are an astounding 34 miles of trail in Midewin. 12 miles are hiking only and the rest are multi-use. I rarely see other hikers at Midewin, especially once I hike a few miles away from the trailhead. I recommend starting at the Iron Bridge Trailhead a few miles north of the Visitor's Center on Highway 53. The Group 63 Loop is the first trail one comes across, and it is a nice loop with interesting views of the bunkers. Hikers are allowed to walk cross-country at certain places. This is much easier to do in the spring when the grass is short.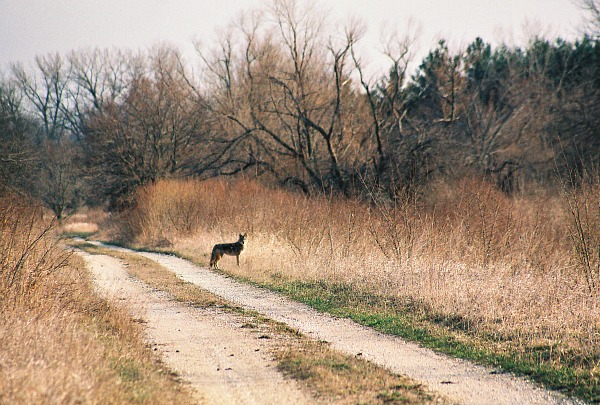 The Wildlife
Every time I have hiked Midewin, I have seen interesting wildlife. One time I hiked around a bend and came across two coyotes in the middle of the trail. I have seen great-horned and barred owls, countless hawks, eastern bluebirds, pheasant, and deer. In 2016, the park introduced a small herd of bison.  I have yet to spot this herd, but I will eventually.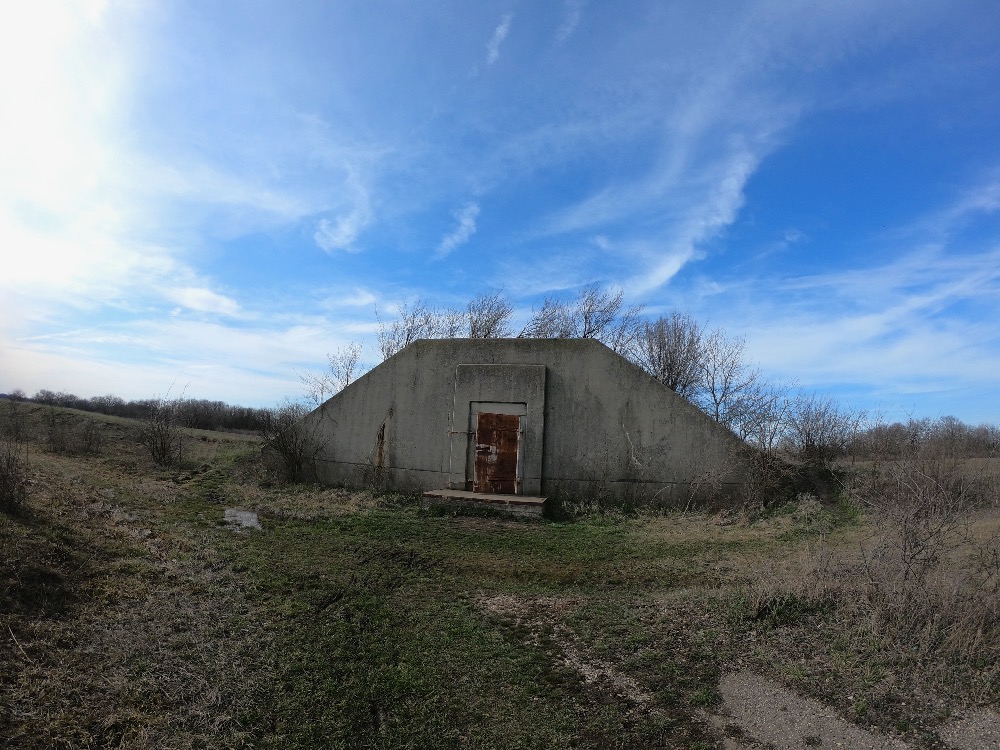 Tips For Hiking in Midewin
Visit during all four seasons. The park takes on a different character during each season. In spring you can hike cross country and see things easier as the prairie is short. With the summer comes an impressive array of prairie wildflowers. In fall the prairie turns an almost reddish color. I have never hiked here in the winter, but I imagine it is stark and interesting then too.
Out on the prairie, you are exposed to sun and rain, so bring a hat, rain gear, and sunscreen. Mosquitoes and flies can be surprisingly bad in the summer, so bring repellent.
There is no water available except at the Visitor's Center, so be sure to bring some along for the ride.
There are outhouses at the trailheads, so come prepared.
Be sure to wear orange during hunting season. There is a turkey season in spring and deer season in the fall
For more information on Midewin, you can check out their website, here.
Find what really matters in Chicago with the UrbanMatter app!
To download or see reviews from our users, head here.