Located in the Lower West Side of Chicago, Pilsen is an artsy neighborhood, grounded in its vibrant youth and plush culture. The town tells a history of immigration, working class citizens, and innovation, leaving every corner with something spontaneous to offer. Nightlife, bars, and most importantly, savory Mexican restaurants have been the staple of Pilsen for quite some time.
Since the immigration history pertains to a large cluster of predominantly Latino residents since the 1970s, there is no better place to be for authentic Mexican cuisine. So here are the 11 best Mexican restaurants in Pilsen of Chicago.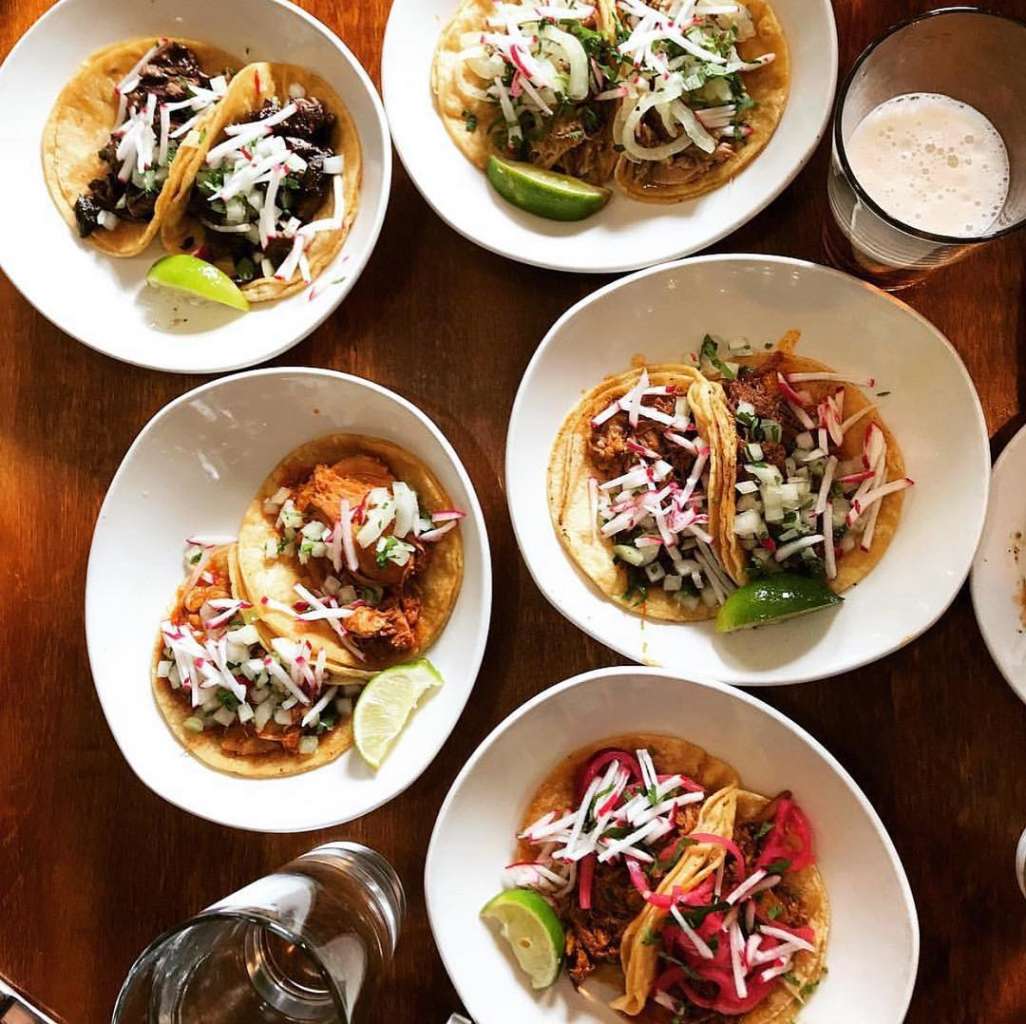 1758 West 18th Street, Chicago, IL 60608
For classic Mexican cuisine and incredible service, 5 Rabanitos is a must-try. The tacos at this restaurant in Pilsen are delicious and filling. All eats are made fresh, with quality ingredients that produce unique flavors. Many consider this a hidden gem of Pilsen, so expect to see a pretty mixed crowd here. The restaurant also caters well to big parties, but fair warning, this place is always packed, so good luck with finding a place to park. If you're looking to grab a quick meal, the staff at this restaurant offer takeout services to customers.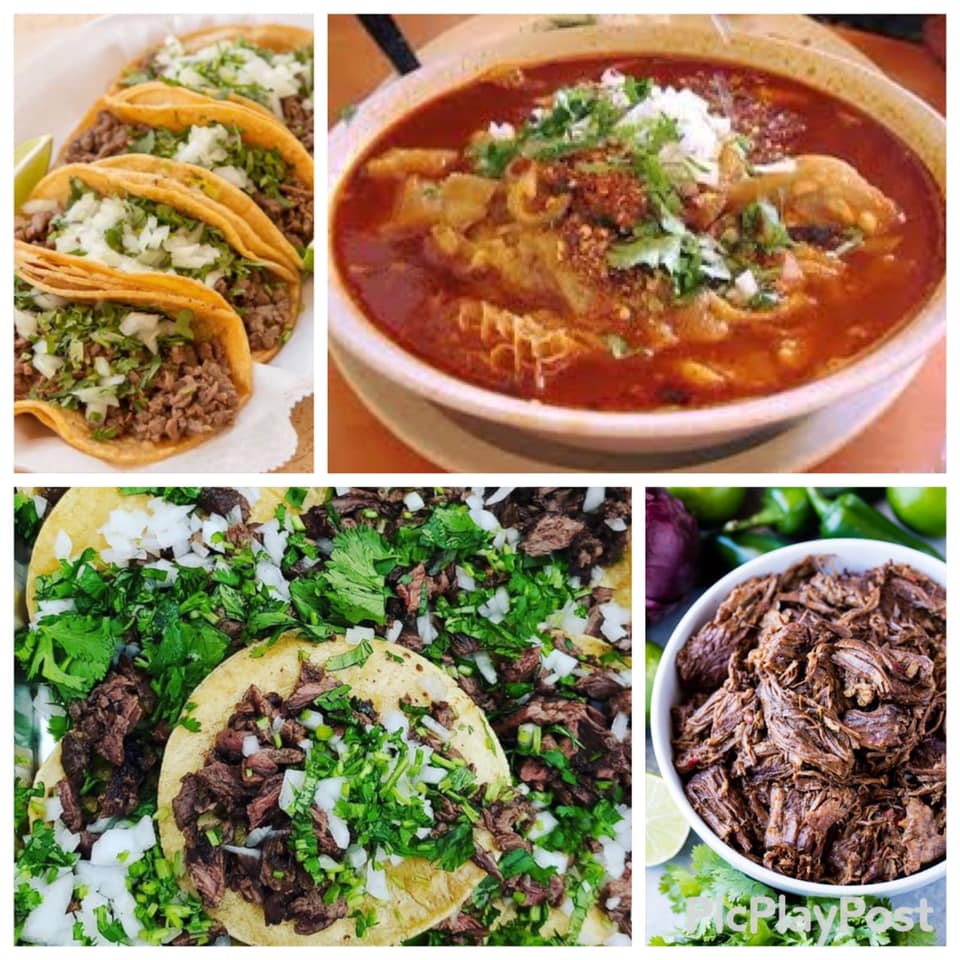 1510 West 18th Street, Pilsen, IL 60608
Cantón Regio Steakhouse is a mexican restaurant in Pilsen that specializes in serving arrachera, or skirt steak, with ingredients that are popular in the north. The menu at this popular destination also includes delectable grilled shrimp and chicken dishes. Each dish on the menu is assembled with spices, sauces, salsas, and marinades that originate from Northern Mexico. This establishment is open for delivery and curbside pickup in the city.
You may be required to wait in long lines to dine at this restaurant. In fact, this local establishment is so popular that it enforces a 2 hour dining limit to customers for lunch and dinner. Customers are welcome to bring their own beer and wine if they order food. Do not attempt to pay with your VISA or Discover card. This restaurant in Pilsen only accepts cash for its exquisite entrées. This local spot has been owned and operated by the Gutiérrez family in Chicago since 1962.
Read More: Popular Places to Order Brunch Near You in Chicago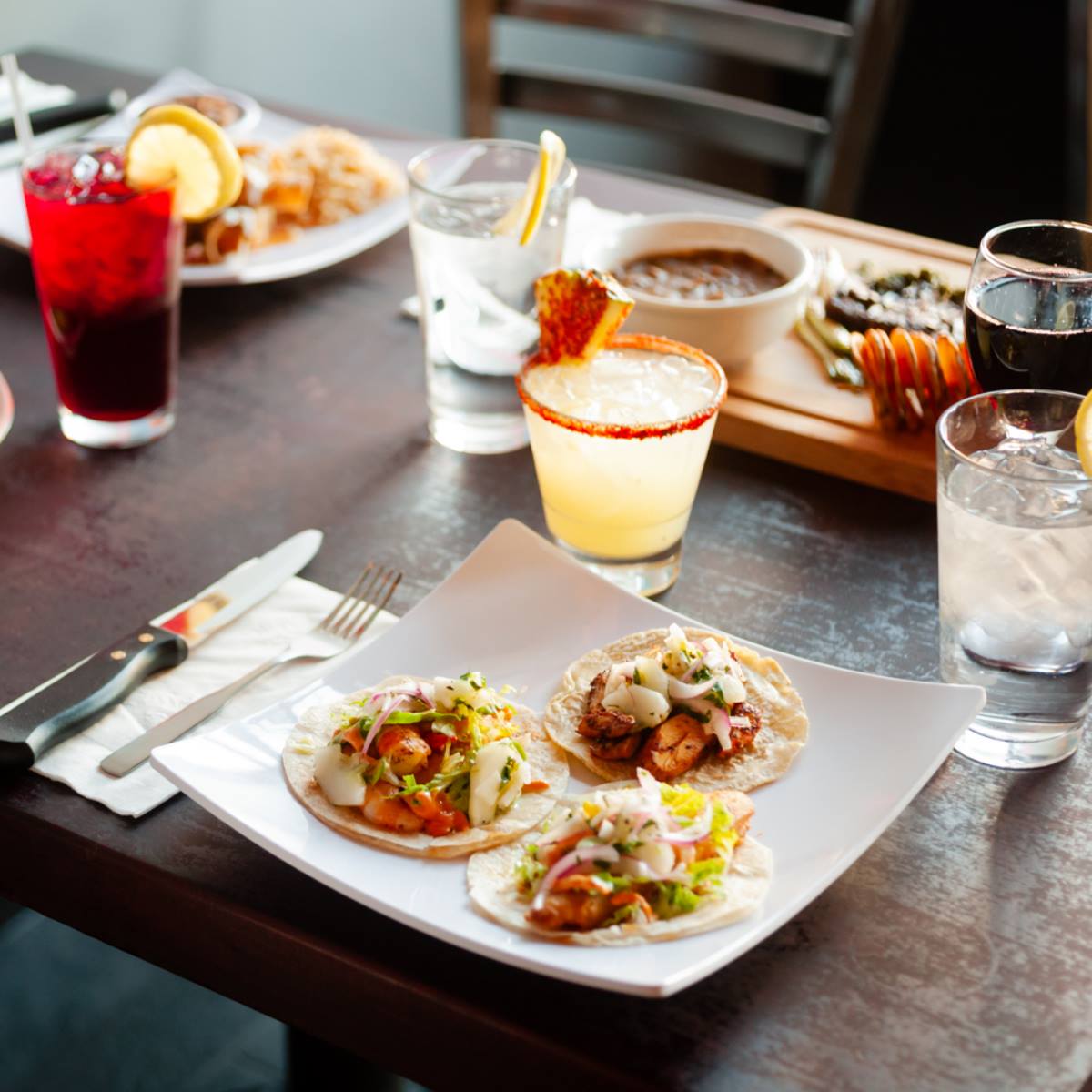 1820 South Ashland Avenue, Pilsen, IL 60608
The owners at La Mejikana have built a heated patio to help you dine safely outside in Pilsen. In addition, this business is offering takeout services to customers during this troubling time. If you're in the mood for Taquitos that are cooked with fresh ingredients, travel to this Mexican restaurant in Pilsen. A Taquito is an entrée that includes a tortilla that is stuffed with steak, chicken, pork, cheese, vegetables, and other ingredients. Depending on the recipe, the tortilla can be deep-fried or baked. A memorable dish to order at this restaurant is the Lomito Planchado. This meal is equipped with seasoned Rib Eye steak, creamy Panela cheese, apples, and tomatillo salsa.
With a mission to provide customers with an experience referred to as 'Taco Bliss,' it is not surprising that this restaurant attracts a massive amount of people in Pilsen. This establishment has a long history in the town of Pilsen. Once you walk into the restaurant, you will notice a beautiful mural that was crafted by a local artist. The painting is filled with modern and conventional influences to help transform the dining room into a comforting and interesting space.
La Mejikana is open during the events from Sunday to Thursday from 4 PM to 11 PM. If you're looking for the perfect lunch or dinner, local residents continuously recommend the Pollito Ahogado entrée. This dish is concocted with a grilled chicken breast that is filled with chihuahua and prosciutto, salsa, black beans, rice, and papa frita. Regardless of the entrée you order, you will be greeted by a friendly staff and fresh ingredients.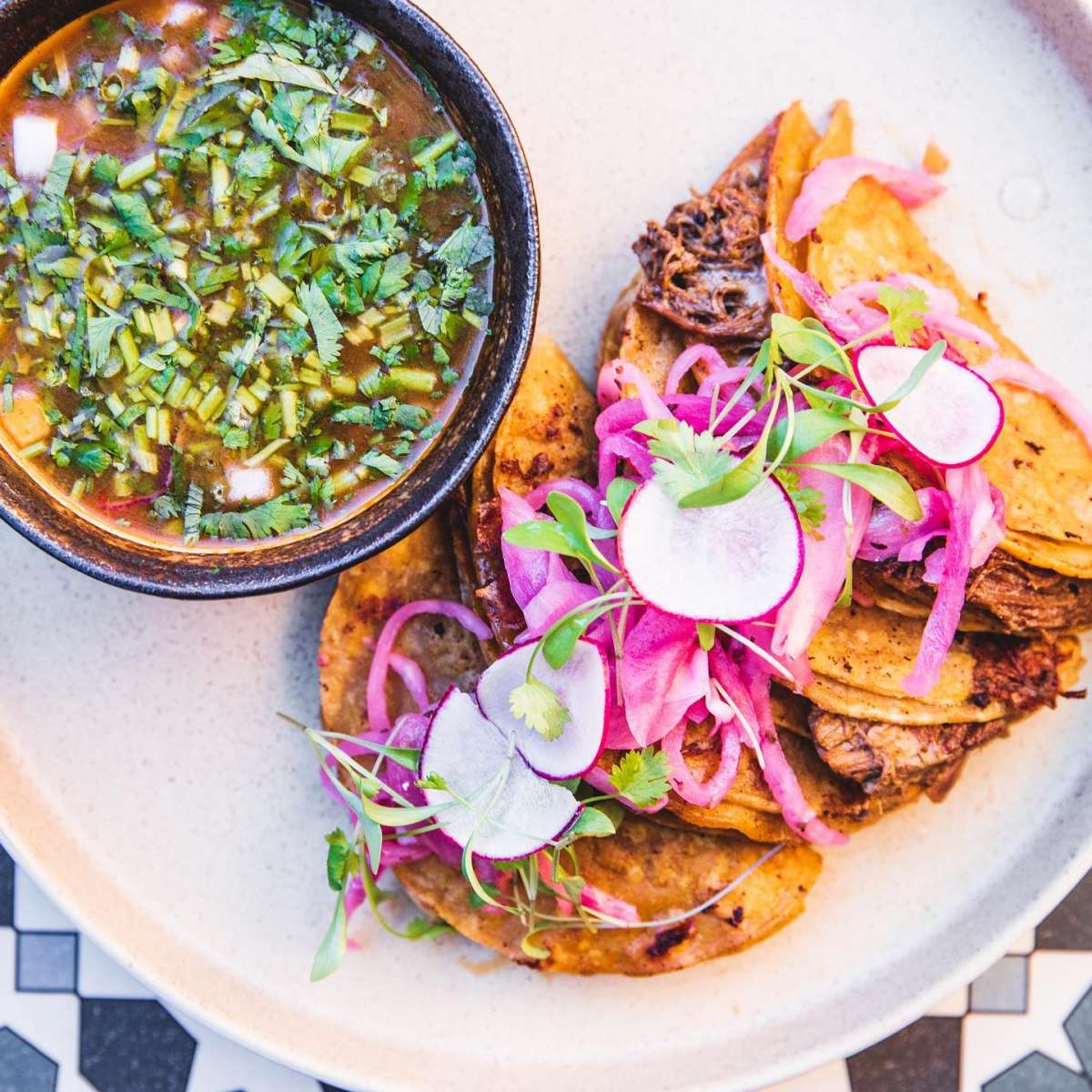 1726 South Racine Avenue, Chicago, IL 60608
La Luna on 18th and Racine is known for its brunch specials on Sunday from 10 AM to 3 PM. Order a refreshing mimosa that is filled with cava rose and orange juice for $9.00. Fill your empty stomach a breakfast for champions. The Lux Huarache dish features a red wine poached egg, smoked salmon, capers, cucumbers, requeson, onions, and dill. This restaurant in Pilsen is open for takeout and is committed to providing you with authentic Mexican cuisine.
If you're looking for the best restaurants to get tacos, the menu at La Luna features a taco called the Cochinita Pibil that is filled with shredded pork, habanero onions, and cilantro. Do not hesitate to order the beloved fish tacos that are assembled with ingredients from local businesses. The fish tacos are crafted with spicy mayo, beer battered tilapia, and cabbage. Any of the dishes can be paired with chips that are accompanied by homemade salsa or guacamole. This restaurant in Pilsen offers a unique takeout menu to patrons that prefer to eat in the comfort of their home.
Read More: Find the Best Burritos Near You in Chicago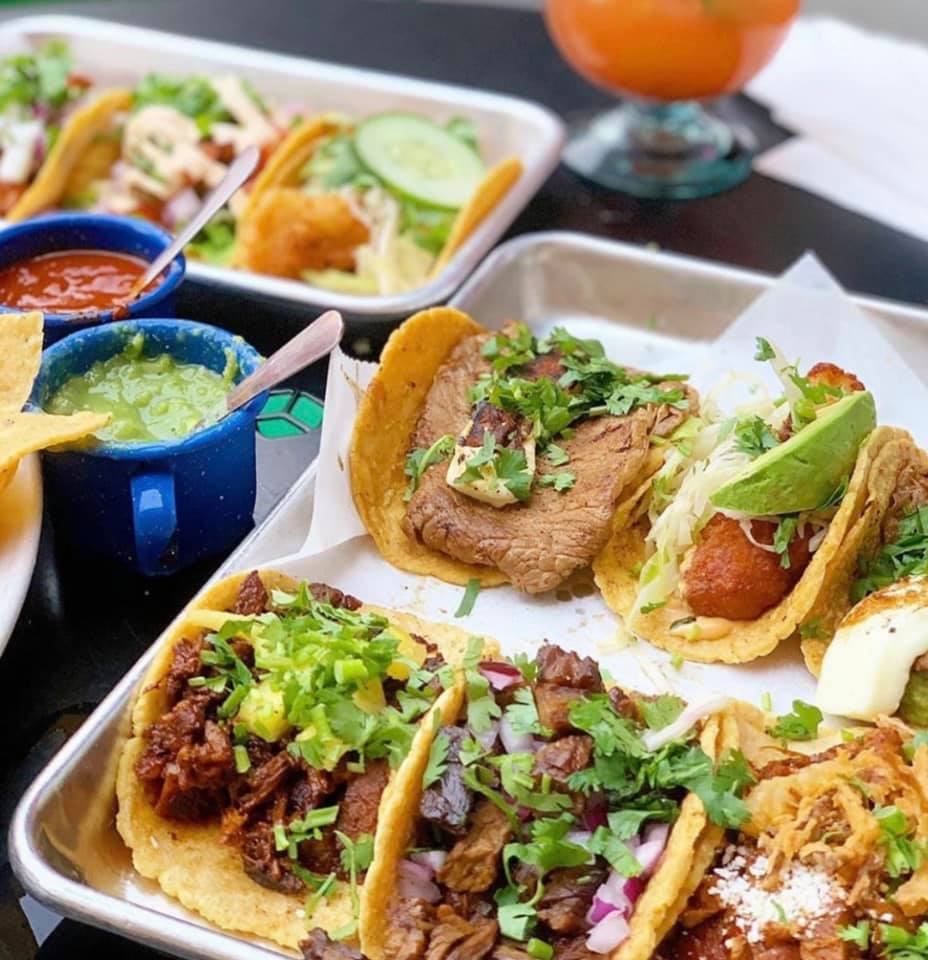 1160 West 18th Street, Chicago, IL 60608
La Vaca is well-known for its single margaritas that start at $12.00 and pitchers that cost $28. Choose from a countless selection of flavors for your margarita such as strawberry, passion fruit, spicy mango, lime, pepino, and strawberry jalapeno. If you're looking for the best ways to feed your family on a busy day, this restaurant in Pilsen offers a beloved taco box. Take a quick trip to this establishment to order healthy food and save valuable time.
The taco box is filled with a total of 12 tacos. You are allowed to choose 3 types of tacos to be included in your order. In addition, the meal package includes 2 sides of beans, churros, paletas, and 2 sides of rice. This restaurant is known for its fresh enchiladas that are served with mole, salsa verde, chicken, cheese, rice, and beans. If you're feeling adventurous, order the Big Boss tacos on the menu. Each taco is crafted with breaded shrimp, chipotle mayo, bacon, avocado, cole-slaw, and cilantro. La Vaca Margarita Bar is open Monday through Sunday from 11 AM to 10 PM.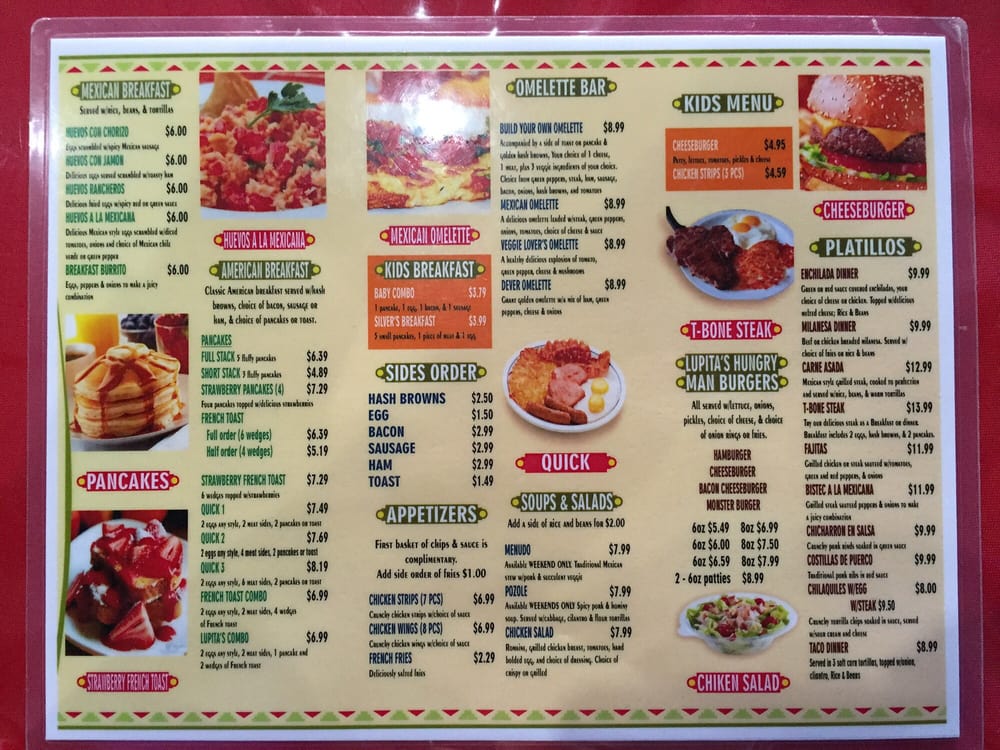 1723 South Ashland Avenue, Chicago, IL 60608
Don't let this quaint spot fool you. If you're searching for the best Mexican restaurants in Pilsen for breakfast and brunch, the staff at this establishment serve impressive cuisine at an affordable price. There are many highlights to choose from, like their Mexican Omelette or delicious Huevos Rancheros. This dish is a blend of fried eggs with salsa roja or verde. In addition, we recommend trying the Huevos a La Mexicana at this popular establishment. This meal is a combination of Mexican style eggs with onions, tomatoes, chile verde, and green peppers. This restaurant is a perfect place when wanting a hearty meal with your morning coffee.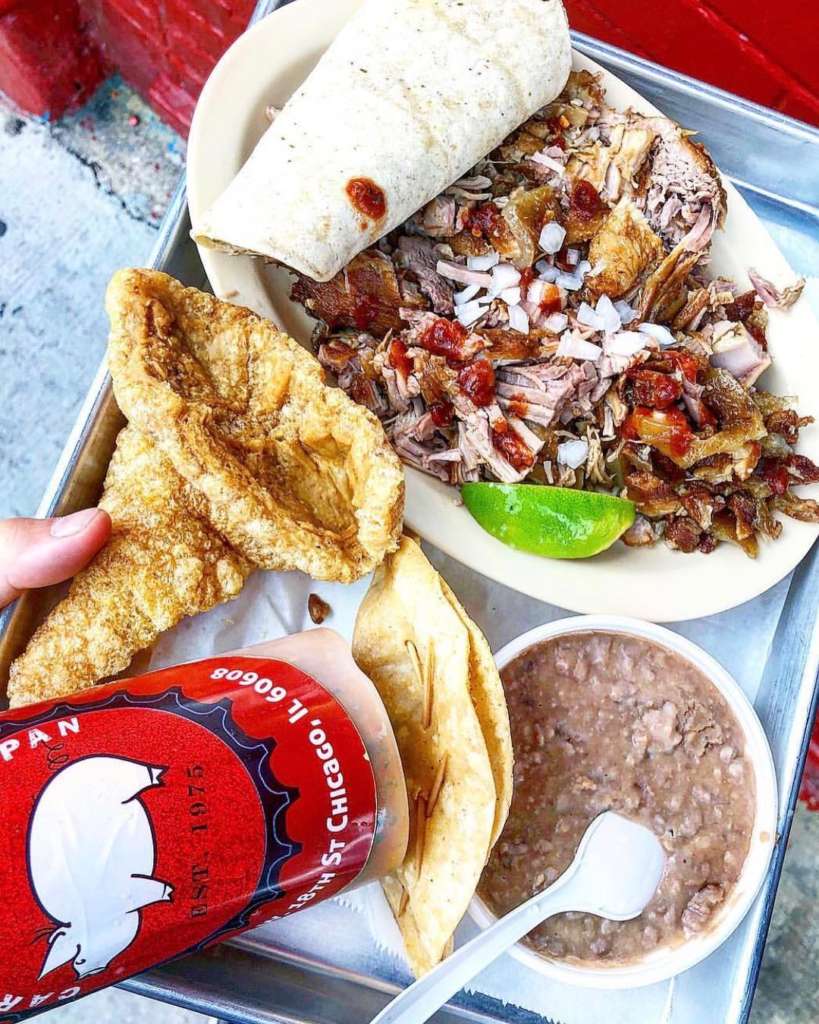 1725 West 18th Street, Chicago, IL 60608
Carnitas Uruapan lives up to its name by having the best carnitas you'll find in Chicago. If you're looking for the best restaurants in Pilsen with generous portions, this is an excellent spot for foodies to explore. This restaurant is popular so be prepared for parking. The dishes at this spot are inspired by recipes from Michoacan, Mexico.
The famous carnitas on the menu are filled with pork that is slowly cooked for two hours until it is crispy. Residents travel to Carnitas Uruapan from every area of the city to try the famous Chicharron Guisado dish. It is assembled with chicharrones that are mixed with jalapenos, tomatoes, or tomatillo salsa. The restaurant was started in 1975 by Inocencio Carbajal and has been a neighborhood favorite for over 40 years.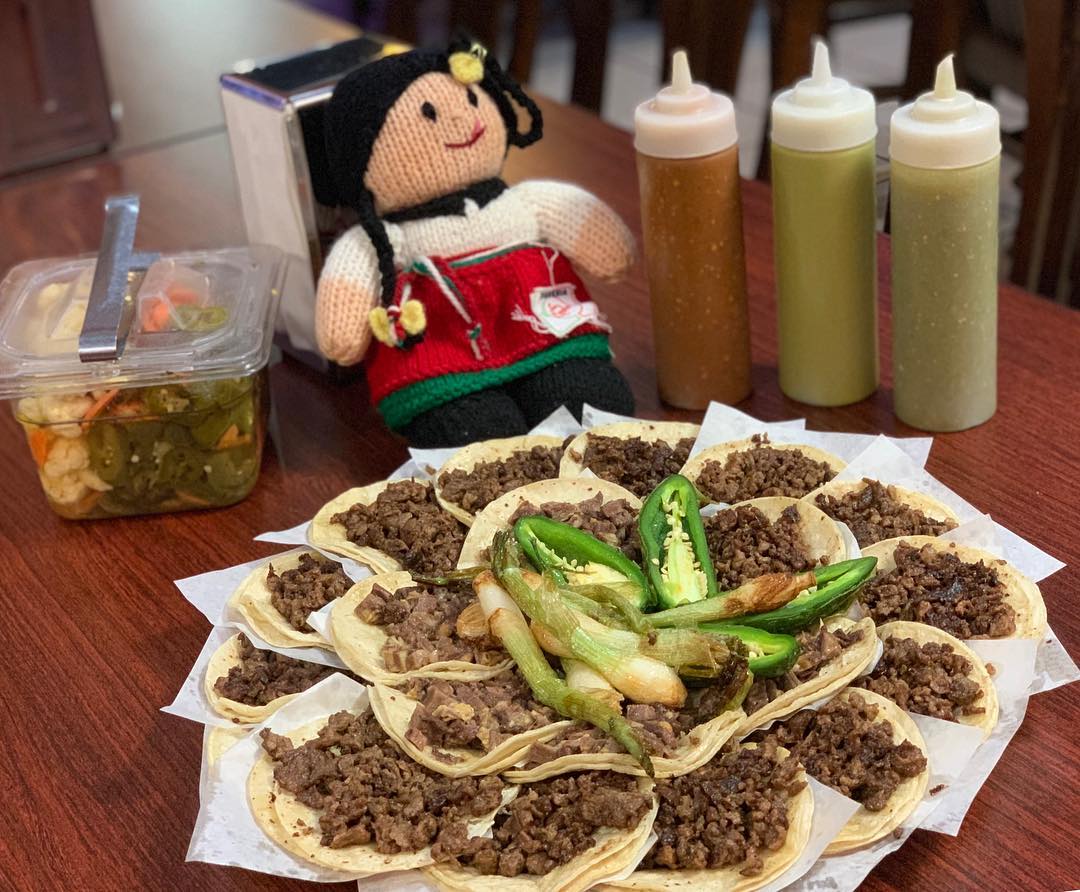 1544 West 18th Street, Chicago, IL 60608
For Mexican City-Style Tacos and a cheery atmosphere, this fusion between a diner and fast food restaurant makes itself known as one of the longest-running Mexican restaurants in Chicago. For late nights (up to 12:30 on weekends) Taqueria Los Comales gives you the full authentic experience, and they also dish up some excellent breakfast food in the process, such as their Huevos a la Mexicana and their Huevos Ranchos.
Read More: 6 Popular Flower Stores Near You in Chicago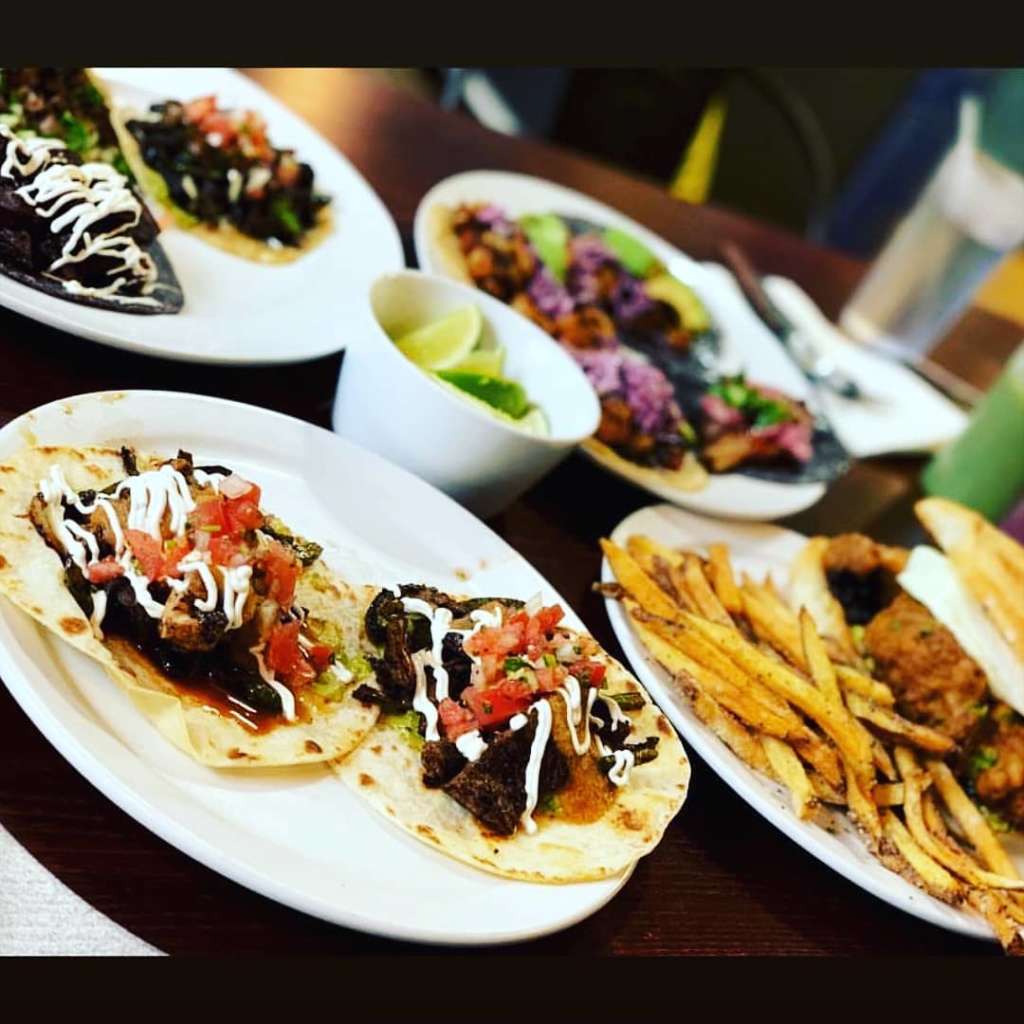 1314 West 18th Street, Chicago, IL 60608
Casa Índígō is a fairly popular restaurant with the community in Pilsen. The aesthetic is serious Pilsen vibes, and the atmosphere is inviting. This Mexican joint has amazing and authentic cuisine and one of their most prized items is their burgers (which are to die for). It's also a BYOB restaurant, and vegetarian-friendly, so everyone gets to have fun.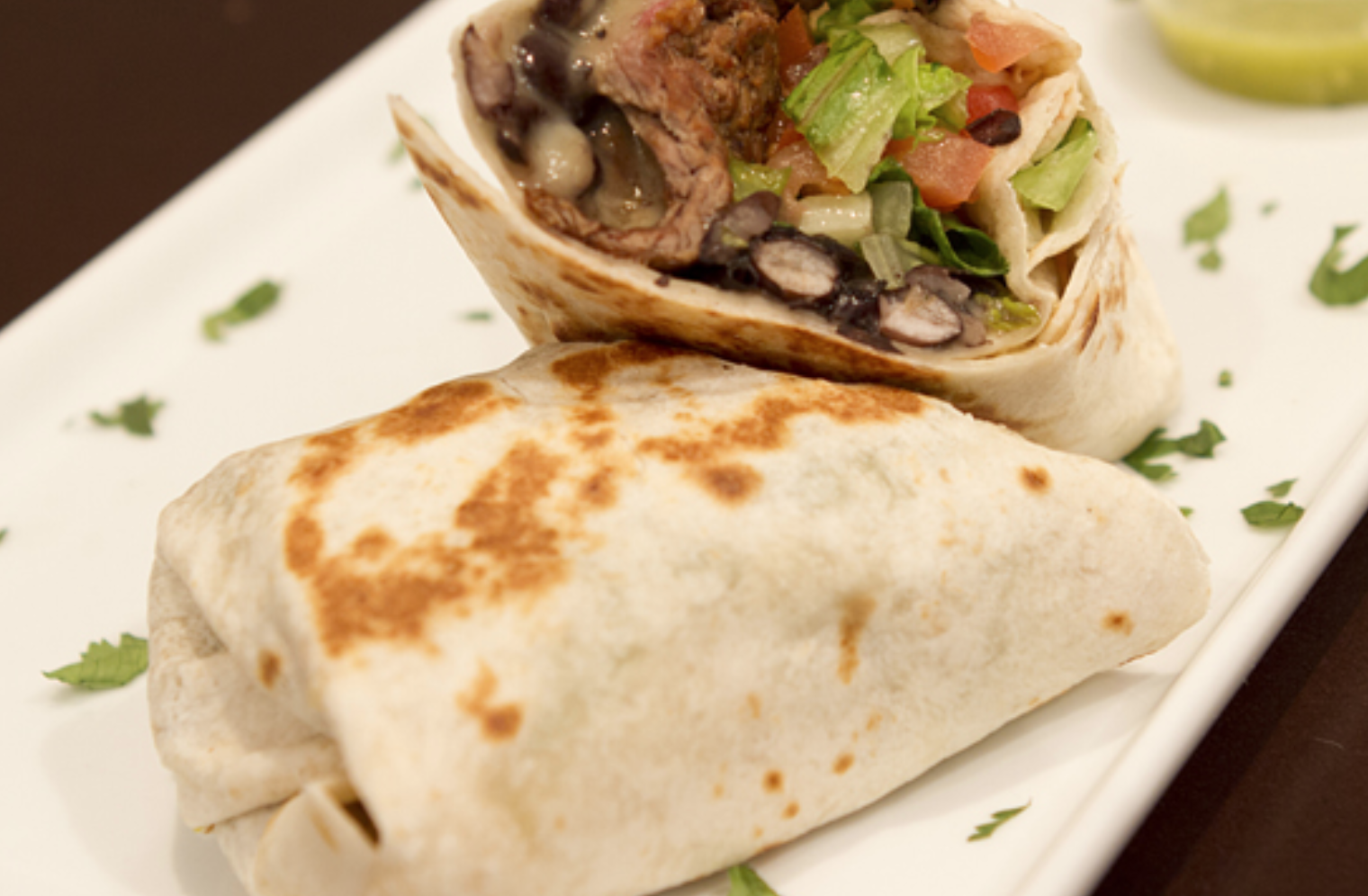 2133 South Halsted Street, Chicago, IL 60608
Del Toro is the perfect place to stop to order a burrito while sipping on a signature margarita. The burritos are stuffed with black beans, tomatoes, iceberg lettuce, chihuahua cheese, and sour cream. The meat options include carne asada, puerco adobado, shrimp, pollo asado, or fish. If you are not hungry enough to eat a burrito, consider ordering the Camaron or Puerco Adobado tacos. The Camaron tacos are hand assembled with grilled shrimp, pico de gallo, and a flour tortilla.
The Puerco Adobado tacos are crafted with tender pork, onions, and cilantro. If you're starving because you skipped lunch, order the corn masa sopes. The dish is assembled with two sopes that are topped with beans, meat, sour cream, queso fresco, tomatoes, and lettuce. The choices for meat include chicken, steak, chorizo, or shrimp. For those that are unfamiliar, a sope looks similar to a large tortilla that is filled with vegetables and protein. It is curated with fresh maize that is seasoned with limes and lemons. Del Toro is open to customers for curbside takeout during the day. The restaurant in Pilsen was started by two individuals that were raised in Pilsen, Everardo and Andres Garcia.
Read More: Places to Get Breakfast Near You in Naperville, IL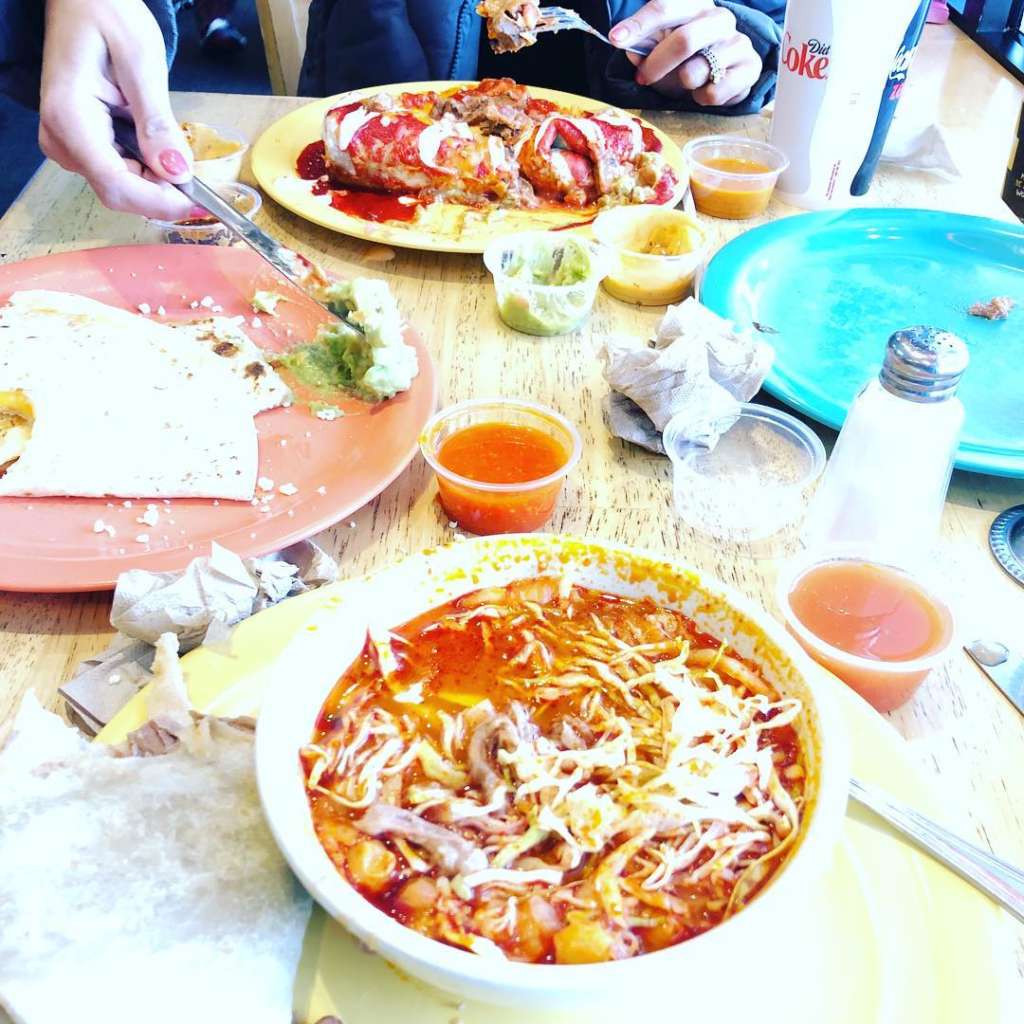 1658 West Cermak Road
El Chubasco screams Pilsen with its brown-brick interior and awesomely good Mexican food. This Mexican restaurant in Chicago is notoriously underrated. Quaint and clean, the restaurant has a wide array of quality Mexican eats, with an open kitchen concept and BYOB as well. Service is top-notch and friendly, and most importantly, prices are affordable.