Whether it's a late-night snack or a lunchtime feast, the burrito is one of the most delicious and versatile food items you can order and eat. Pile it high with beans and veggies, or stuff it full of steak for the more carnivorous eater— any way you make them, good burritos are delightful pockets of flavor and fuel that faithfully serve the needs of Chicagoans' palates and stomachs. You can find the best burrito near you at these spots in Chicago.
L'Patron
3749 W Fullerton Ave, Chicago IL 60647
Head to Logan Square to try one of L'Patron's nine (nine!) different kinds of burritos. Take your pick of a handful of meat selections (including beef tongue), opt for the poblano rajas, or ask about the vegetarian special for the day.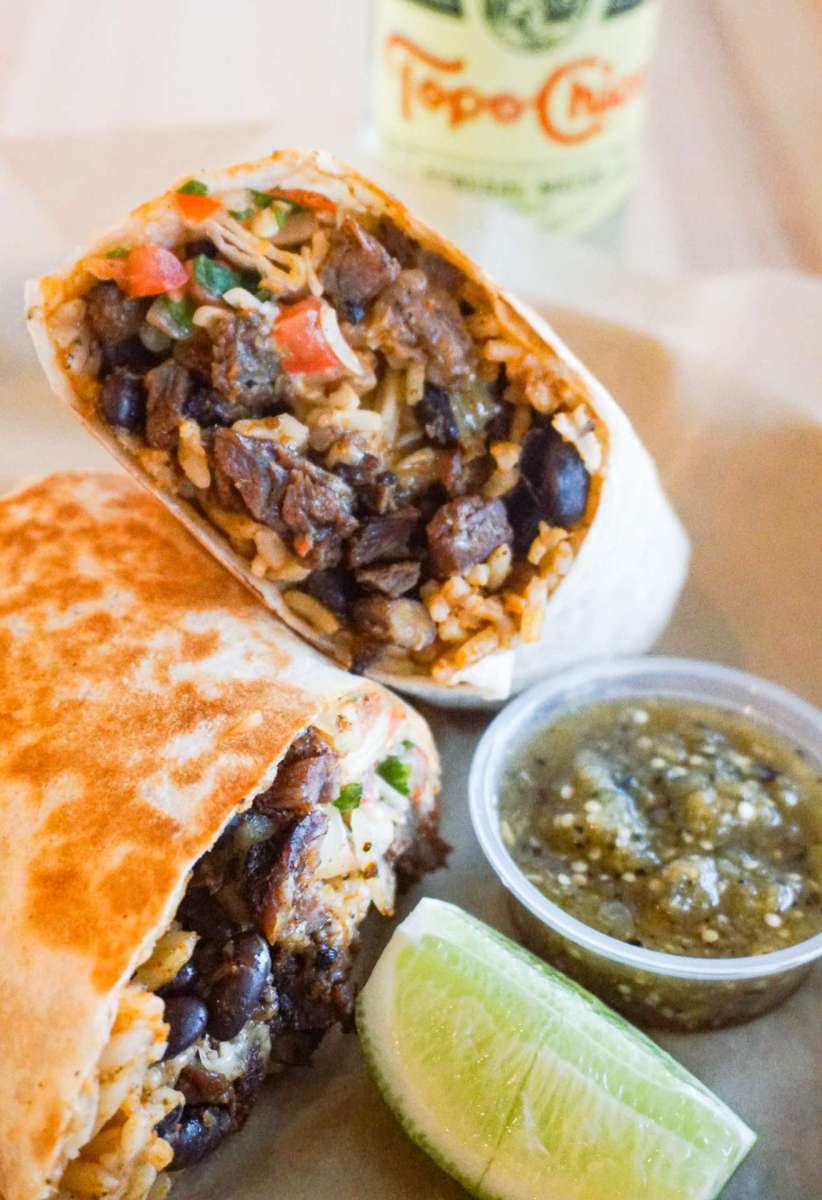 Burrito Beach offers a truly customizable burrito-making experience where guests can choose from a vast selection of meat and fillings with options like Asada Chicken, Baja Chicken, Buffalo Chicken, Cabo Shrimp, and even Beyond, 100% plant-based meat filling. From there diners have the option to load up burritos with a variety of veggie and Mexican-inspired fillings such as award-winning guacamole, salsas, and sauces.
Taqueria El Asadero
2213 W Montrose Ave, Chicago IL 60618
If you're looking for best burritos near you in Chicago, this family-run taqueria boasts great steak on its Facebook page. The restaurant offers fresh and delicious carne asada burritos. Add on a horchata and tuck into an amazing meal.
Read More: The Best Restaurants to Try This Weekend in Waukegan, IL
Taqueria Traspasada
3144 N California Ave, Chicago IL 60618
811 N Ashland Ave, Chicago IL 60657
This burrito spot has blessed us with not one, but two locations (Avondale and West Town) where hungry Chicagoans can partake of the classics—like a Pollo Burrito— or try something new, like the Sesos Burrito (beef brain).
Del Toro
2133 S Halsted St, Chicago IL
Tequila bar and restaurant Del Toro works to ensure that diners not only taste an impressive selection of margaritas, but also that they balance all of that tequila with a hearty and delicious burrito— one filled with chorizo, fish, chicken, or any number of other possibilities.
Tony's Burrito Méx
1957 W Belmont Ave, Chicago IL 60657
The burritos at Tony's not only offer a wide selection of meats and other toppings, but more than one size of burrito is available— opt for a small, 10-inch tortilla, or a large, 12-inch tortilla.
La Pasadita
1140 N Ashland Ave, Chicago IL 60622
A dedicated purveyor of burritos near you in Chicago since 1976, La Pasadita makes your burrito-eating experience as customizable as possible. You can create your own burrito with any number of meats, go the vegetarian route, try the "super burrito," or even break out a fork for the tidy burrito bowl.
Read More: 8 Excellent Polish Restaurants to Visit in Chicago