On Monday night, the Museum of Contemporary Art launched their 2019 Dialogue Series. The series is a signature MCA program mean to inspire audiences to find their civic voices through dialogue. At each event, a guest speaker is brought in to discuss what they've done to redefine their fields and how they continue to create a dialogue with the public to create change.
The keynote speaker of the event was writer and activist Elaine Welteroth, who is also the former editor-in-chief of Teen Vogue. She was integral in turning the magazine into the diverse, political, and highly sought-after entity that it is now.
This year's Dialogue Series features the voices of those who are looking to advocate for inclusion, equity, and diversity, and who want to empower the next generation to do better than those who have come before them, something Welteroth discussed at length.
Being only the second African American editor-in-chief in Condé Nast's 102-year history, Welteroth made waves when she hired one of the first males in a beauty department and allowed Teen Vogue to slowly start discussing what other major magazines were afraid of: politics, body image, mental health, diversity, and so much more.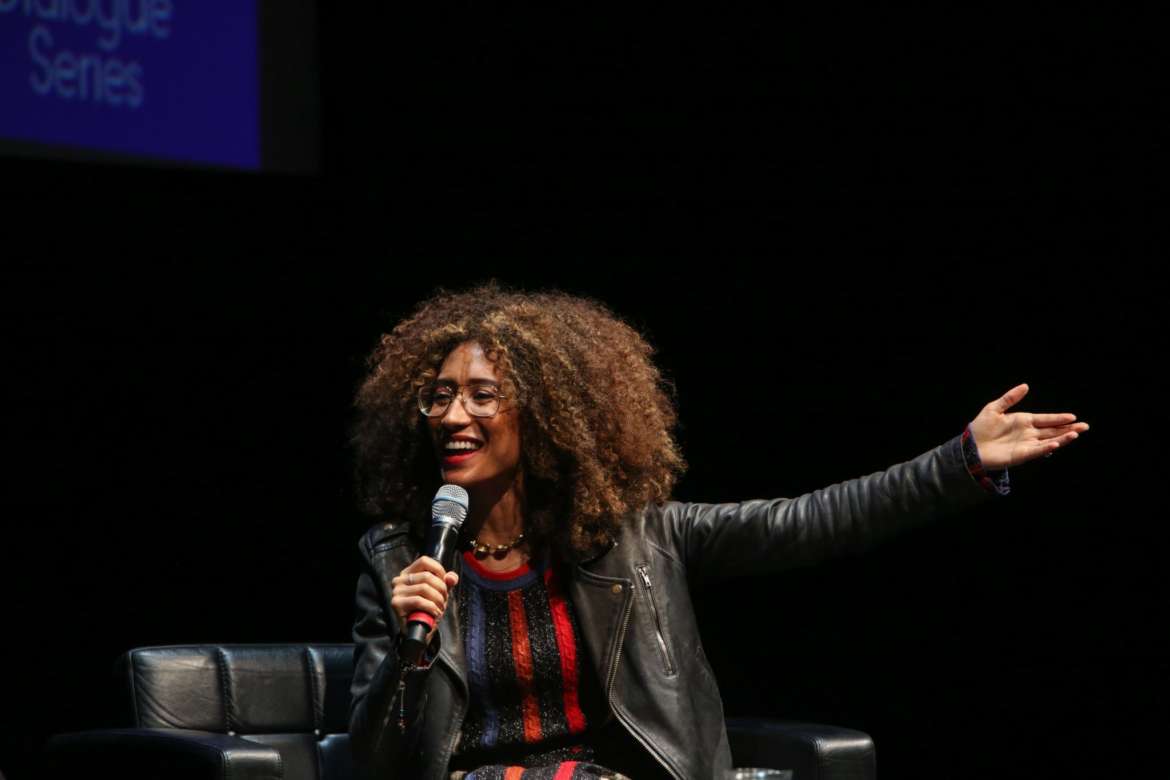 Welteroth discussed what it was like to come up through the journalism industry as an African American woman and what she had to struggle with to get to her highly coveted place; a sentiment that resonated with members of the audience. She talked about needing to change the narrative if we want to see change and how finding your voice, owning your authenticity, and knowing who you are is what's going to make all of the difference.
This experience is something that anyone in the Chicagoland area should jump at if given the chance. It creates a necessary dialogue between the public and the change makers of today and tomorrow. The Dialogue Series elevates the Museum of Contemporary Art's original programming to go beyond the stereotypical veneer of the art world being inaccessible and allows attendees to take part. While they might not all be artists, writers and visionaries are creating works of art in their own ways.
Elaine Welteroth's talk was the first of many planned events from the Museum of Contemporary Art. In February, the museum will open the discussion to the public about the necessity for youths to visit museums and how it can engage their voices in terms of authenticity. March will be an open forum featuring a panel of activists and artists, including the Youth Poet Laureate Patricia Frazier, discussing tactics for building multi-generational public discourse and how it can change the future. The series will continue in April with "Social Media, Activism and Museums," which will focus on how social media impacts activism and by extension, modern and contemporary art.
This series is important for anyone invested in art, social justice, being the change, and activism. For more information on the series, visit the Museum of Contemporary Art online.
Featured Image Credit: Jeremy Lawson