Are you ready to party, N'awlins-style?
The streets of Chicago are transforming into a scavenger hunt bar crawl thanks to the creators of the legendary TBOX holiday bar crawl. This French carnival annually celebrated in New Orleans gives celebrators every reason to get wild and indulge themselves before the season of Lent. And, now that it's coming to Chicago, things are about to get crazy in Wrigleyville this weekend.
Lucky for you, we have several giveaway tickets lined up to get you and your friends in the door of the wackiest bar crawl in Chicago!
All you have to do is follow UrbanMatter on Instagram or Facebook, like and tag a friend in this post, and you're entered to win! We'll draw a pair of tickets every single week for one lucky winner.
Sound okay to you guys!? Good. You probably want to know what exactly BeadQuest is, though, so let me give you a rundown.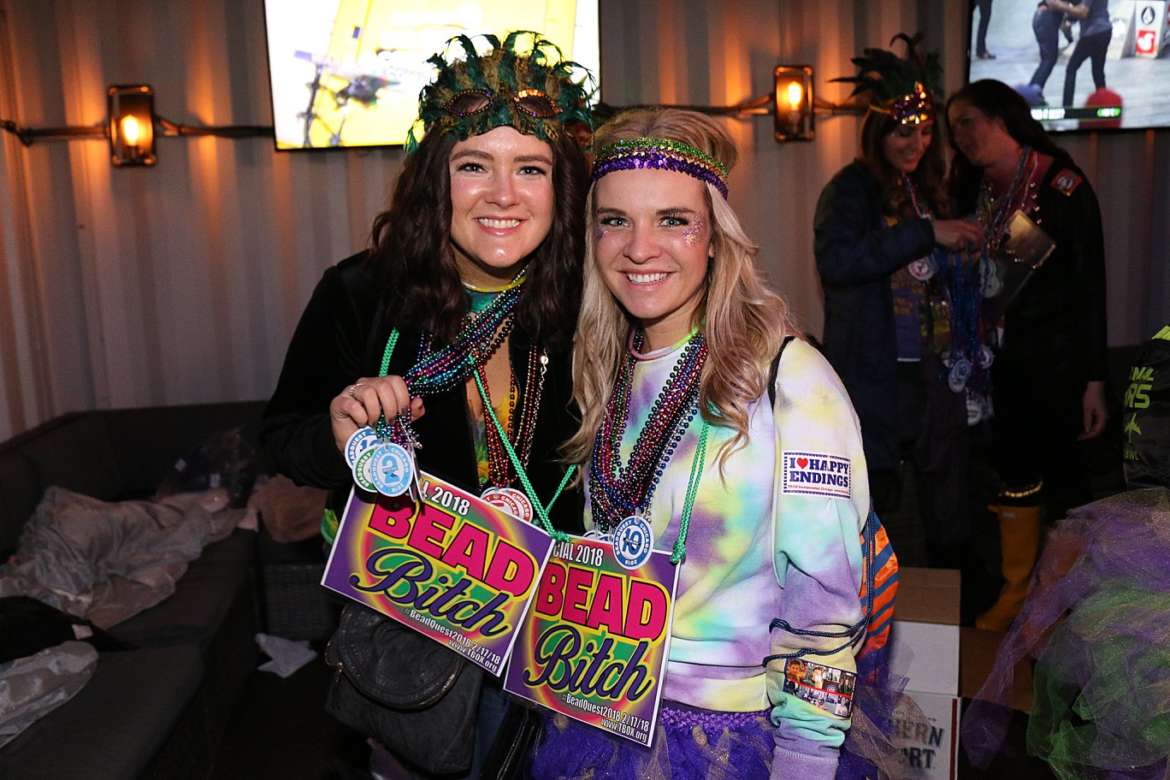 BeadQuest is unlike any bar crawl you've ever experienced. The theme is purple, gold, and green, to stay on trend with the spirit of Mardi Gras, so make sure you're dressed for the occasion!
At the first bar, you'll want to look out for the Bead Distribution team, who will be passing out beaded necklaces to get you started on your journey. Make sure to keep collecting necklaces at every bar you visit, and, at a secret designated time during each time slot, the distribution team will throw out numbered beads, 1 – 10, that you'll need to collect all of in order to successfully complete the bar crawl!
If you collect all 10, take a picture at the finale, and post that picture within 10 days of the event in the TBOX Bar Crawls Facebook group, you have a chance to win a $10-25 Gift Cards for local bars and restaurants, rooftop tickets, and more!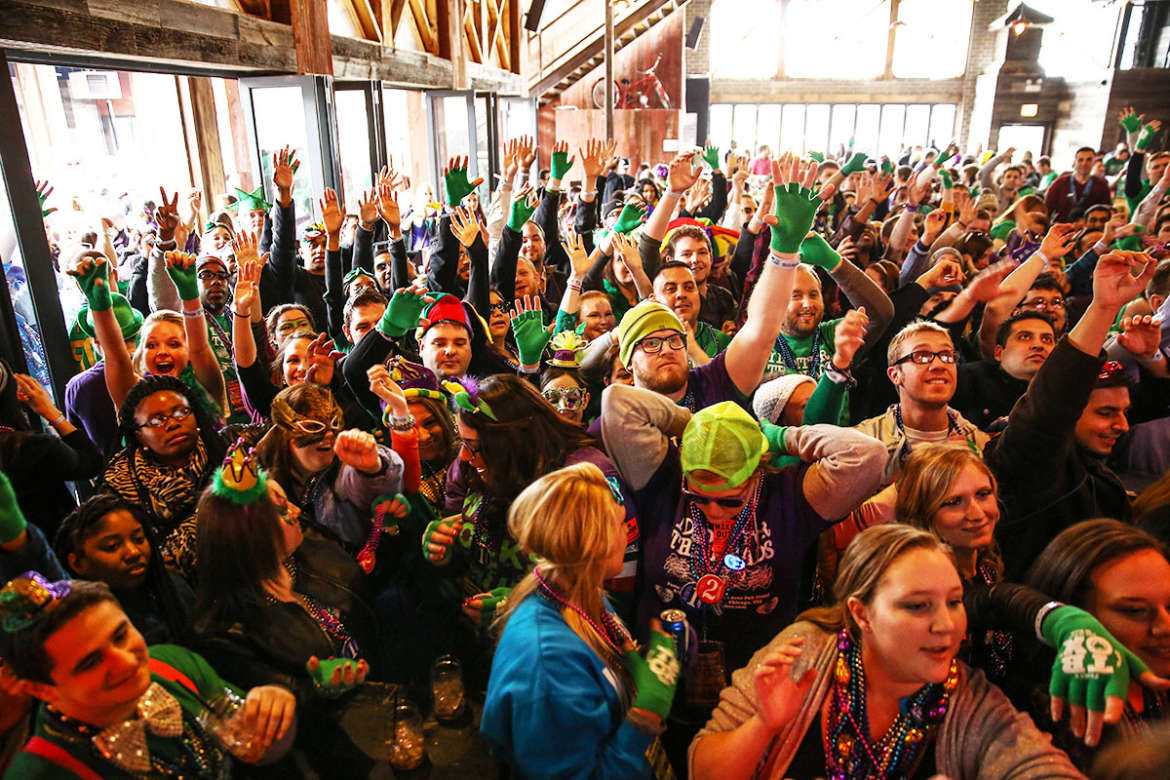 BeadQuest will take place in Wrigleyville on Saturday, March 2, across these iconic TBOX-favorite pubs:
Rizzo's Bar & Inn
Cubby Bear
Sluggers
John Barleycorn
Merkles
HVAC
Old Crow Smokehouse
Moe's Cantina
Irish Oak
Deuce's & Diamond
Sandlot
Country Club
Roadhouse 66
Stretch
Nola Pub
Food and drink specials will be posted in the Facebook group a few weeks prior to the event (so make sure you RSVP!), but past events have included $3-4-5 Bud Light, Goose Island, and mixed drink and appetizer specials.
While you'll have plenty of chances to win tickets through our weekly giveaway, you can always purchase tickets online for just $15 if you aren't so lucky. Everyone gets 10 free Cajun food samples with your ticket, including a sampler at the Kickoff Crawfish Boil, and a Chicago flag gym bag! Get 40-percent off your ticket using promo code "NOLA" here.
Featured Image Credit: TBOX Bar Crawls