The Beachfront Fest Shares Day by Day Schedule at Chicago's Hottest Venues
Mamby on the Beach, Chicago's newest music festival featuring the most popular names in indie, hip-hop, and EDM, has just released their set schedule, proving that this year is gonna be lit.
The shoreline fest is returning to Oakwood Beach on Friday and Saturday, August 23 and 24. General admission and VIP passes are still available for those wanting to attend for either one or both days.
Here's the full Mamby On The Beach set schedule for this year's event.
Official Mamby On The Beach Set Schedule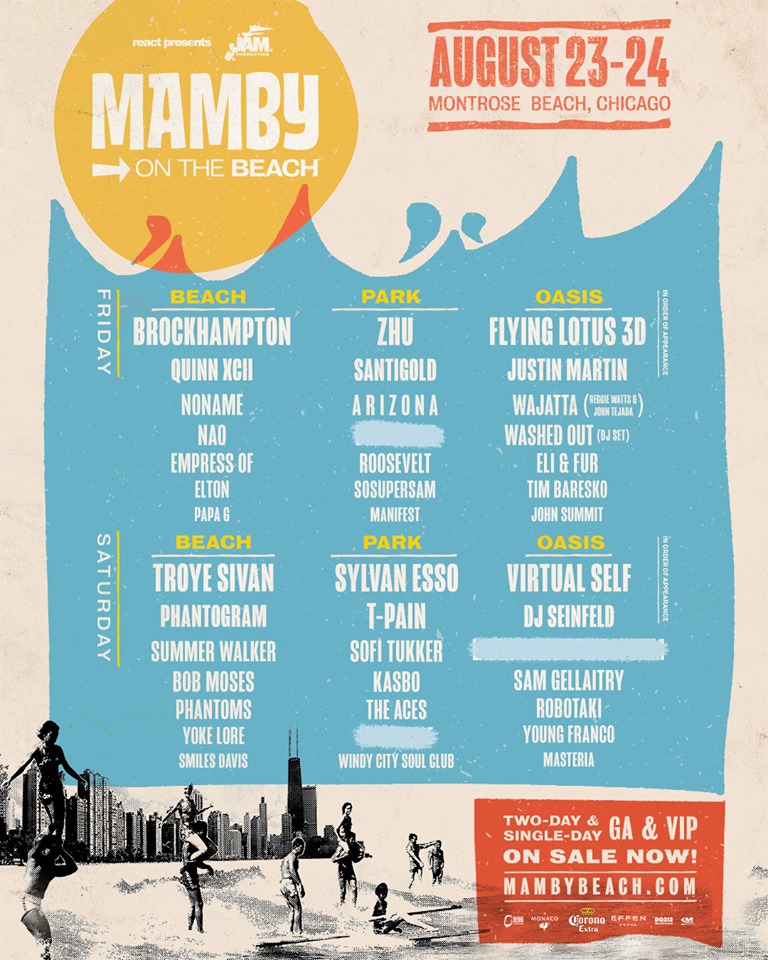 Official afterparties and the festival map have yet to be released, but stay tuned, as they should be coming soon!
Aside from the music, the Mamby On The Beach festival is also hosting fun activities like beach games, tarot card readings, and yoga. Tasty eats will be available for purchase by some of the best local vendors.
Get ready to plan your Mamby experience from start to finish, and let us know what you think about this year's lineup!