It's the most nauseating time of the year as Christmas decorations start popping up at bars all over Chicago. But if you think eggnog is gross and you limit your seasonal decorations to Halloween only, there's a pop-up experience for you, too.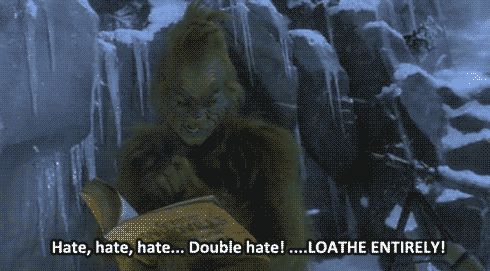 Ludlow Liquors plays the antihero of the holiday season by hosting a Christmas Sucks pop-up for all the grinches out there. Instead of showering you with a holly jolly mess of obnoxious holiday decor, you'll be greeted by creepy embellishments, horrible family holiday photos, plus a menu full of anti-Christmas-themed cocktails, like not eggnog.
You can grace this cover-free Christmas Sucks pop-up with your grinchy presence anytime between November 29 and January 1. Hey, if the basics can celebrate Christmas way too early and way too late, then we can do the opposite, too.
Bring your scroogiest friends to Ludlow Liquors this holiday season, located at 2959 N California Ave in Avondale.
Featured Image Credit: Ludlow Liquors Facebook