Lollapalooza is happening at Grant Park August 1 – 4, but festival goers know that the music continues long after the last song is played on the main stage. The Lollapalooza aftershows schedule is out and it's going to blow your mind.
The 2019 Lollapalooza Aftershows Are Officially Scheduled
Starting Tuesday, July 30 and extending through Sunday, August 4, Lollapalooza's official aftershow lineup includes performances by Bring Me the Horizon, AJR, King Princess, Death Cab for Cutie, Francis and the Lights, and more! See the full schedule below.
Something for Everyone
The official 2019 Lollapalooza aftershow list includes over 100 artists in more than 52 performances all over Chicago. So there's no doubt you can keep the music playing and the party going at one (or more!) of this year's aftershows.
Find your favorite Lollapalooza artist and see them perform at some of Chicago's most beloved music venues after hours. You also don't want to miss the chance to see your favorite artists in a more intimate setting.
Hurry, Tickets go Fast
Tickets for the 2019 aftershows go on sale Friday, June 7 at 10 am CST. Make sure you and your computer are prepared!
Take a Look for Yourself and Start Planning Now
Take a look at (and save to your phone!) this year's full aftershow lineup: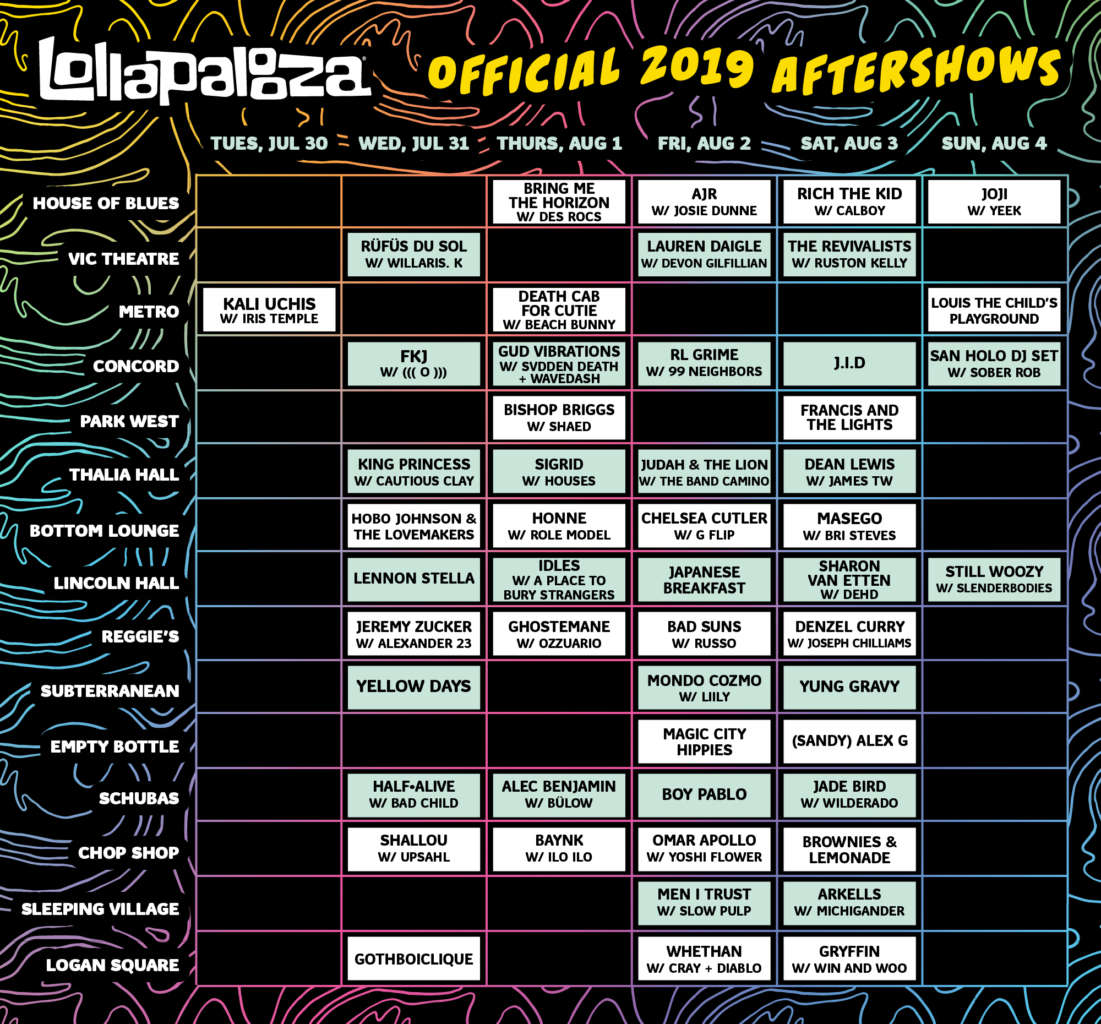 Featured Image Credit: Lollapalooza Aftershows