Once a Chicagoan, always a Chicagoan.
Logan Square's newest mural showcases Robin Williams, an icon of Chicago.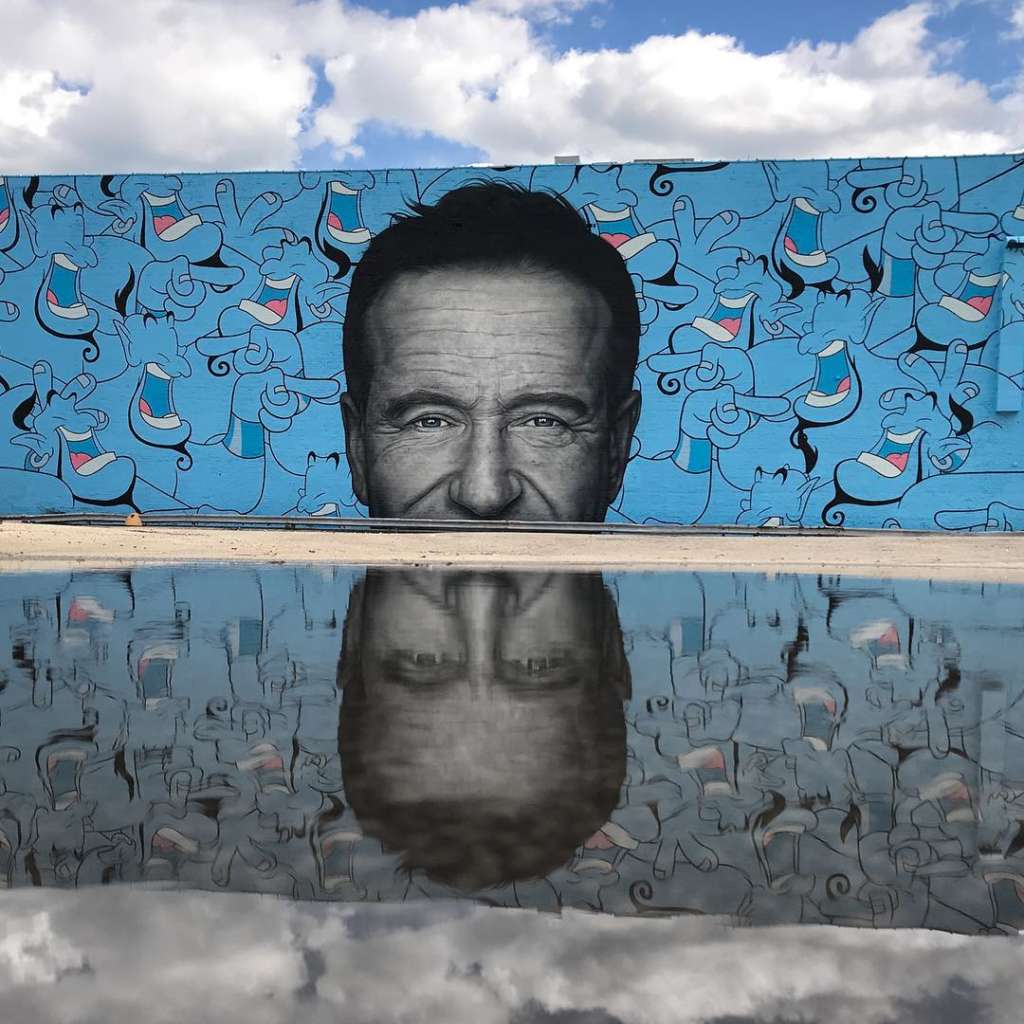 As of sometime last week, a brand new face is gracing the walls of Logan Square's Concord Music Hall. A masterpiece in white and blue, an absolutely massive mural of late comedian Robin Willaims' face now splashes across the side of the Milwaukee Ave venue, surrounded by images of a laughing Genie, the character Williams voiced in Disney's Aladdin.
Williams, who passed away at age 63 in 2014, was born in Chicago. And though he hadn't called the Second City home in quite some time, Chicagoans have been flocking from far and wide to see the new landmark.
Created by New York street artist Jerkface and New Zealand-based artist Owen Dippie, some have speculated that the mural commemorates National Suicide Prevention Awareness Month, which takes place each September. Willaims was often open about his own battle with depression, and when news broke of his suicide, sparked national conversations about awareness and prevention. While both Dippie (who specializes in uber-realistic portraits) and Jerkface (whose work often features pop-culture and cartoon characters), have officially taken credit for the piece, neither have yet confirmed the reason behind its creation.
If you are in crisis, please call the National Suicide Prevention Lifeline at 1-800-273-TALK (8255) or the Suicide Crisis Line at 1-800-784-2433
Photo Credit: @pixelatedstreets on IG
Find what really matters in Chicago with the UrbanMatter app!
To download or see reviews from our users, head here.