Coming to the University of Chicago is the second annual Logan Center Bluesfest, and it's bringing a full musical, educational, and interactive experience this weekend, October 19 – 21.
Placing the spotlight on the South Side of Chicago's rich history of blues music and culture, this event at the Reva and David Logan Center for the Arts welcomes artists both local and national, professional and amateur, and of all ages to enjoy live performances, play in jam sessions, and participate in free workshops and seminars such as photography exhibitions and film screenings. To top it off, tasty BBQ will be served to complete the bluesy mood.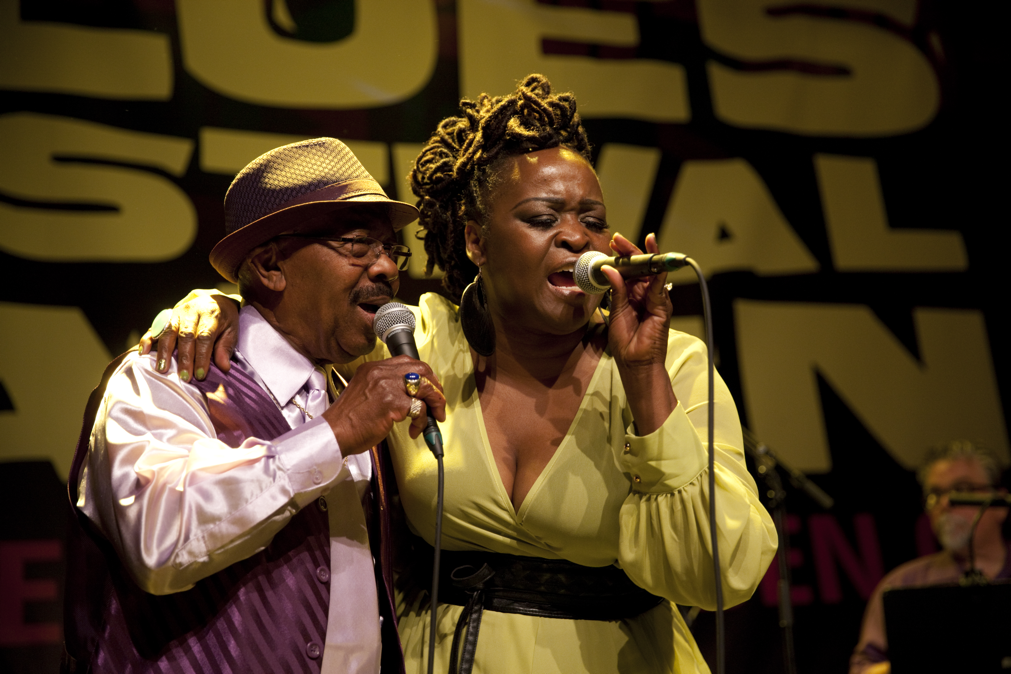 Headlining the live performances are Chicago's top vocalist Deitra Farr, Grammy award-winner Chris Thomas King, and Jerron "Blind Boy" Paxton, who performs old blues music beautifully even without his sight. Other artists attending the festival include Barry Dollins, Bill Sims Jr., Billy Branch, Katherine Davis, and Ruben Santiago-Hudson. We're also excited to see American Epic, a documentary series screening at the Fest this year that focuses on how the first recordings of rural music impacted the world as we know it today.
Make reservations now to attend the various free events taking place at Logan Center Bluesfest – what's sure to be a fantastic community celebration year after year. Check out the complete schedule of events here.
Featured Image Credit: Logan Center Bluesfest Facebook