Lincoln Hall, one of Chicago's premier venues for music and entertainment, has reopened their doors for the first time in the last couple of weeks to host live shows from bands again. The catch? The bands aren't performing to an audience, at least, not to one that's physically in the venue.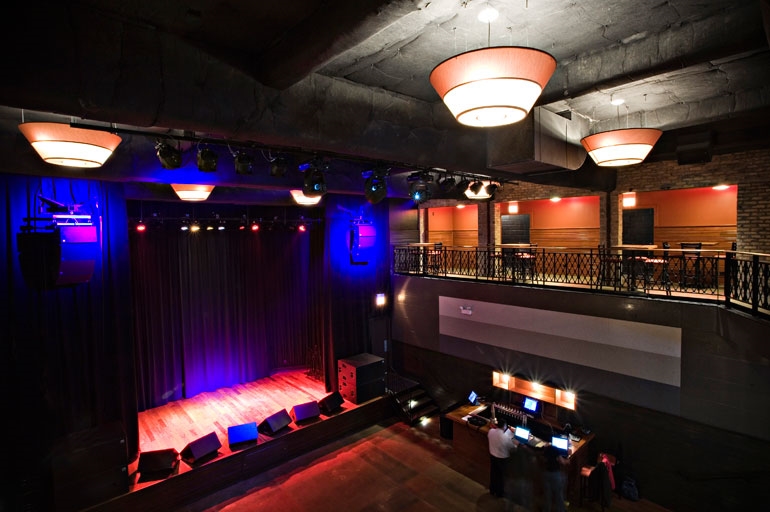 In a linked effort, Audiotree and Lincoln Hall have teamed up to create a semi-virtual concert series titled "Staged." In the series, bands play on stage as they normally would have before all the COVID-19 restrictions were in place. As mentioned above though, aside from the bands and the crew, no one else is in the venue.
Instead, fans can "attend" (i.e. watch) the show via a high-quality livestream put up through Audiotree. While some might feel skeptical about the quality of these streams, anyone familiar with Audiotree's platform and sessions should have no doubts about crystal clear audio and video coming from the company.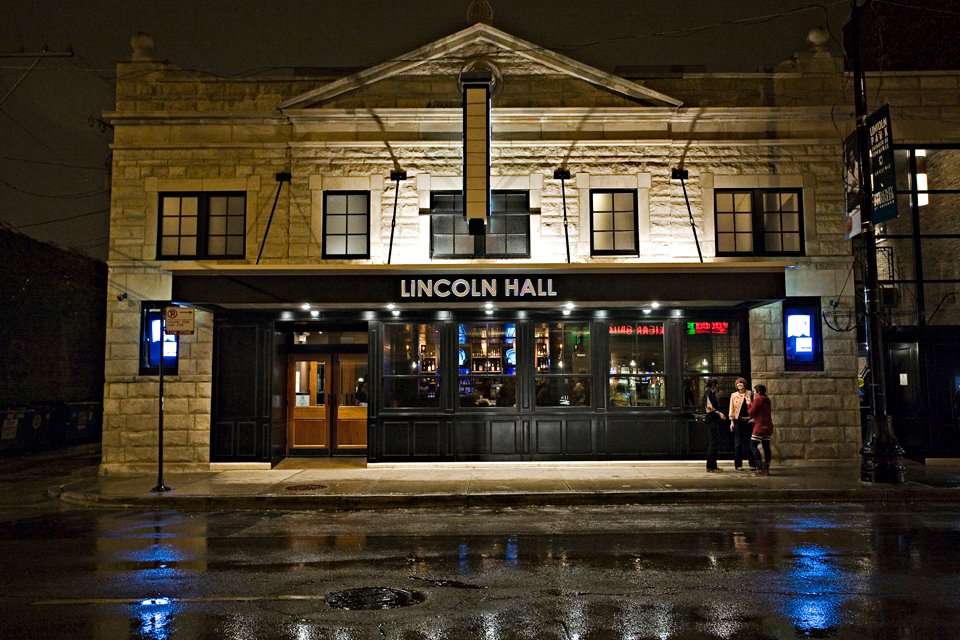 Shane Bradley, the promotional director for Lincoln Hall, said in a statement to the Chicago Tribune that the team is trying to get the platform of the stage back. "We can't really replace the large gathering aspect of these shows, but we can replace the engagement and that connection for people. The whole idea is that if we can make it a huge upgrade from the other livestreams you're seeing right now, it will be something that people can really enjoy."
Many online and digital performances were free at the start of the pandemic, asking fans to support artists or use crowdfunding to garner donations. The performances coming from Staged, however, do require tickets (usually $10 in advance or $16 day-of-the-show from what we've seen so far). While not an outrageous price by any means, Bradley noted that many operators had trepidation about if people would want to pay for a performance they wouldn't be seeing in person, even if the quality of the stream was upgraded.
Regardless, Chicago bands Facs, Ratboys, and Beach Bunny have already graced the Staged stage, The O'My's are slated to perform next week. "I would say that we really haven't heard feedback of like, 'Oh hell no, I don't want to pay for this stream.'" Maybe that's being said, but no one is telling us," said Bradley. "We have seen a lot of really positive feedback, like people specifically saying 'This is worth the money' which is crazy to hear and just beautiful … It's one of the best rays of hope we've had in a long time."
---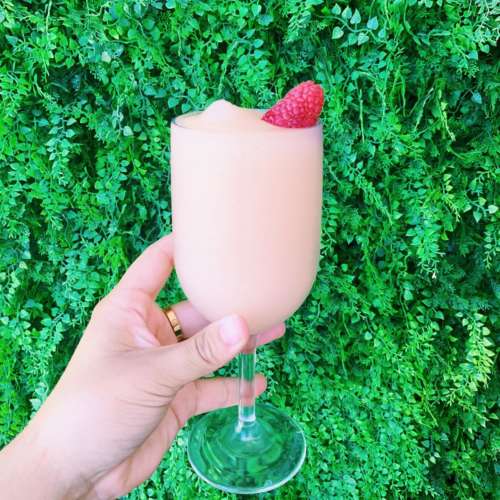 View Where To Get Boozy Slushies in Chicago
Might as well grab a slushie if you can't catch a show, right? View our list of where to get boozy slushies in the city.
View Where To Get Boozy Slushies in Chicago
---
While there is a live chat option included in the stream for performers to see and interact with during tunings or technical difficulties, the new setting doesn't come without some unfamiliar territory. "The strange aspect, though, is definitely playing to no one," said Julia Steiner, lead singer and guitarist of Ratboys. "We're just so conditioned to hearing some sort of response (between songs), whether it's tepid applause, or roaring applause, or just people talking and not caring. It's noise, though, so just playing to silence was a very strange sensation."
The artists and venue split the proceeds from ticket sales 50/50, a higher skew for the venue than traditionally seen but given the circumstances, this split fares well for both parties to still incur some income, especially considering the fact that the venue doesn't see any of the usual revenue of bar sales from an in-person show. Audiotree retains the rights to the video of the performance and leaves the video up for ticket purchasers to access up to 24 hours after the performance.
Have you seen one of these shows or seen other digital performances? Would you pay to watch one of your favorite artists play a gig over a screen? Let us know in the comments below!
At UrbanMatter, U Matter. And we think this matters.
Tell us what you think matters in your neighborhood and what we should write about next in the comments below!
Featured Image Credit: Seated
READ MORE LIKE THIS
DOWNLOAD THE URBANMATTER APP
FIND PARKING