We all know Krispy Kreme for their infamous white and green dotted boxes and the original glazed doughnuts that no competitor can ever recreate. Besides their glazed doughnuts, they've released a variety of flavors and coffee as well.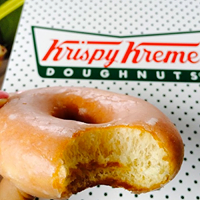 During the late 2000s recession, Krispy Kreme Doughnuts shut down all its Chicagoland area stores but the lone standing location in Elk Grove Village.
Krispy Kreme Doughnuts first began in July of 1937 by selling doughnuts to local grocery stores in Winston-Salem, North Carolina. Since then, the company opened stores both nationally and internationally and created the now infamous "hot light" which lets shoppers know when a new batch of doughnuts are fresh and hot for purchase.
Years later in January of 2017, the company opened a location in Homewood. That marked the first Chicagoland store since the closings during the recession.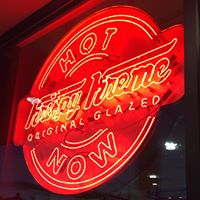 A few months later Krispy Kreme announced the opening of a new Chicagoland location in Evergreen Park on 91st and Western Avenue this upcoming fall. The rumored opening date is said to be sometime in September, but there is no official verification confirming the grand opening.
The new location will mirror the shop in Homewood with a drive through, modern-style interior and a Hot Doughnut Now Light.
Besides the Evergreen Park location, the company is said to be opening about four more locations around Chicago. Be on the lookout to make sure you get your freshly glazed doughnuts right as the "hot light" goes off.