Remember us talking about all the exciting new restaurants opening in River North? Well, here's one more to add and it's right downstairs from our beloved Jaleo! Features a bespoke cocktail program and "pig"-focused menu, Pigtail will sure become a meat-lover's gathering spot in no time.
Pigtail opens today, October 15, bringing the first speakeasy concept from José Andrés and ThinkFoodGroup to Chicago's thriving River North neighborhood. Located at 500 N. Clark St. beneath the newest location of Jaleo, Pigtail—a combination of Spanish jamón and the suffix in "cocktail"—celebrates its namesake items in a sultry basement lounge.
"In every city, we're inspired to bring unique elements that complement the culture and energy of our surroundings," said José Andrés. "I absolutely love the speakeasy bar scene in Chicago, so when I saw the lower level space at Jaleo I knew we could create something really special. We're combining two of my favorite things: jamón and cocktails! It's going to be a fun destination to start or end your night."
The "pig" in Pigtail comes from the unique food menu that highlights jamón in every dish, aptly making use of the concept's name and design elements featured throughout the space. Dishes include both approachable and adventurous dishes, from La Croqueta de Jamón Ibérico de Bellota (a jamón and béchamel fritter) to Orejas Y Morros Fritos (fried pig ears and snouts with rey silo cheese foam) and a Foie Gras Terrine with Ibérico de Bellota. Head Chef Justin DePhillips, a Jaleo veteran who moved up to Chicago from Jaleo Disney Springs, oversees the food menu at Pigtail and upstairs at Jaleo.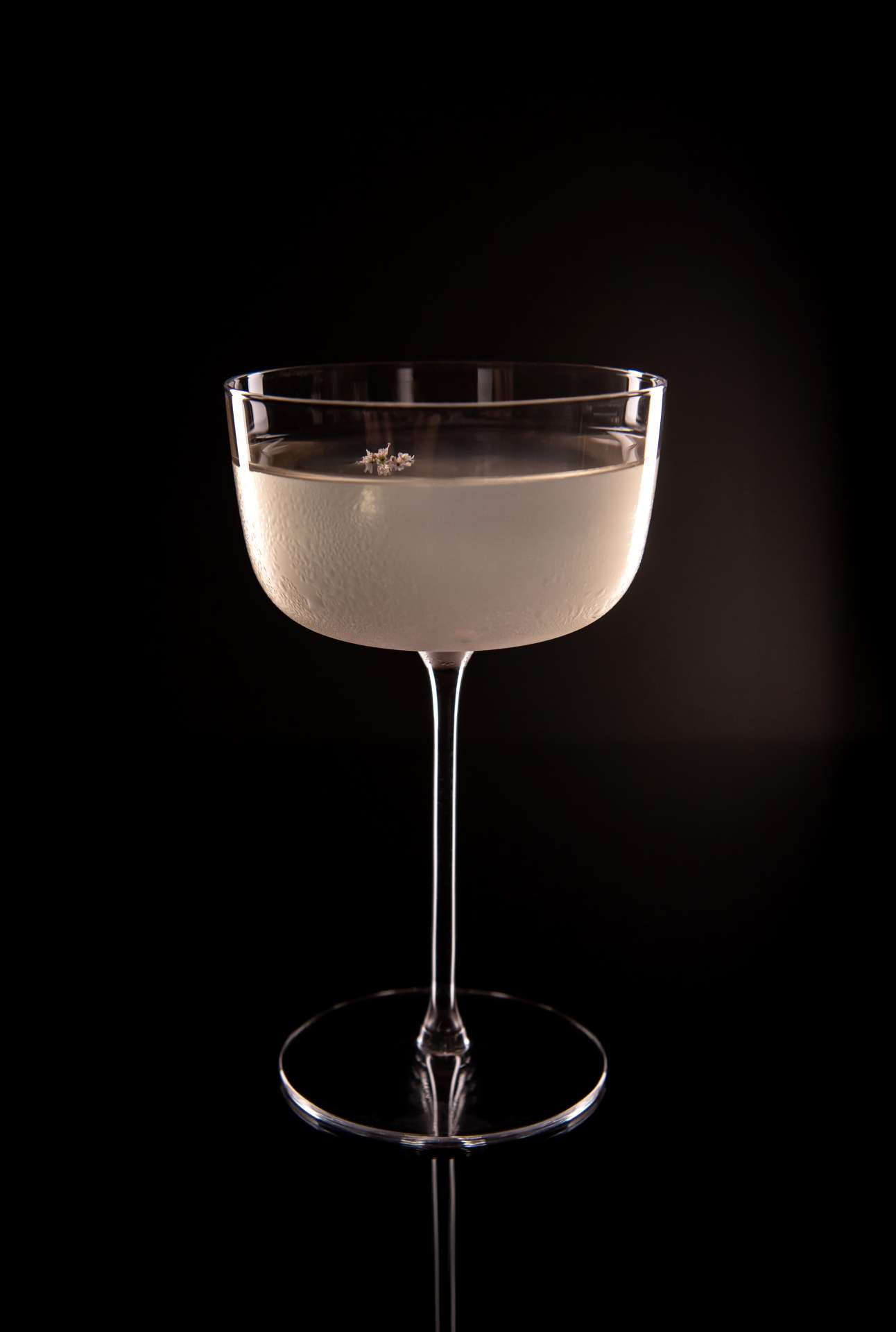 The "tail" in Pigtail highlights its bespoke cocktail menu curated by cocktail innovator, Miguel Lancha, reminiscent of the detail and innovation you'll find at other beloved ThinkFoodGroup restaurants like barmini in D.C. Made-to-order cocktails include a refreshing version of Spain's signature cocktail, the Vacuum Gin & Tonic #3, made tableside with a vacuum infusion of juniper, spices and herbs in vodka plus tonic water, or spirit-forward drinks like the Shadow Chaser, featuring VSOP Calvados, PX and Montenegro with cedar smoke.
Some signature cocktails also feature jamón, such as Around the World in 80 Days (manzanilla, Del Maguey Ibérico, oude genever and junmai daiginjo sparkling sake) or Negroni Cristal, made with gin fat-washed with the iberico ham, blanc vermouth and Luxardo Bitter Bianco. The traditional meets a new-take with the Consomé Cocktail (pork consomé, palo cortado and amontillado sherries, with a light egg espuma). Beer, vermouth and other spirit options will be included on the drink menu.
Designed by renowned Barcelona-based firm, Capella Garcia, guests will leave behind the colorful Jaleo space and walk downstairs to enter the sultry basement lounge, which features a color palette of blacks and pinks. Playful "pig" design elements are found throughout the space, including curly pigtails on the walls and flying pigs on the mirrors.
Pigtail is located at 500 N. Clark Street in the heart of River North within a Friedman Properties building. Pigtail will be open from 5 p.m. to 11 p.m. Thursday through Sunday. Diners can make reservations now by visiting Pigtail on OpenTable.
Following Pigtail, Bazaar Meat and Bar Mar will open later this year in the Bank of America Building, a partnership between ThinkFoodGroup and Gibsons Restaurant Group.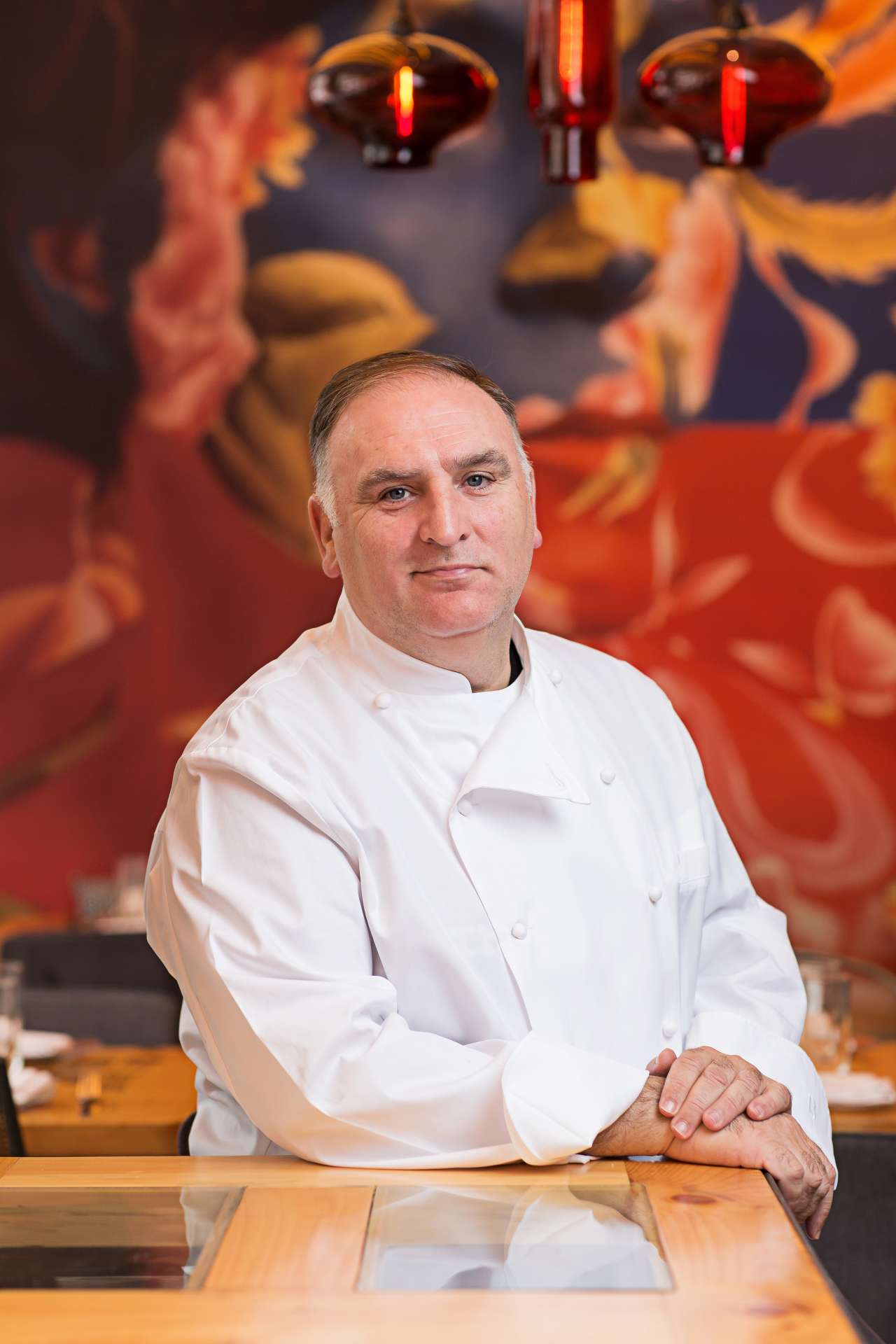 About José Andrés | ThinkFoodGroup
Founded by Chef José Andrés and his partner Rob Wilder, ThinkFoodGroup is the creative team responsible for renowned dining concepts in Washington, D.C., Las Vegas, Miami, the Bahamas, Orlando, New York City, and Chicago. The nearly three dozen restaurants share a variety of culinary experiences that span from food trucks to world-class tasting menus, including the two Michelin starred minibar by José Andrés in Washington, D.C.
Twice named one of Time's "100 Most Influential People," and awarded "Outstanding Chef" and "Humanitarian of the Year" by the James Beard Foundation as well as the inaugural "American Express Icon Award" by the World's 50 Best Restaurants, José Andrés is an internationally-recognized culinary innovator, New York Times bestselling author, educator, television personality, humanitarian, and chef and owner of ThinkFoodGroup. For more information, visit www.thinkfoodgroup.com.