With the city opening back up and people becoming more positive of our future, Chicago's dining scene has also been pumping and going! Among all the Happy Hours and reopenings, there are actually a few new restaurants in River North we want to point you toward this time! May it be ethnic cuisine or a pampering date with your girlfriend, or even just a quick work lunch, we hope one of these places will become your new favorite!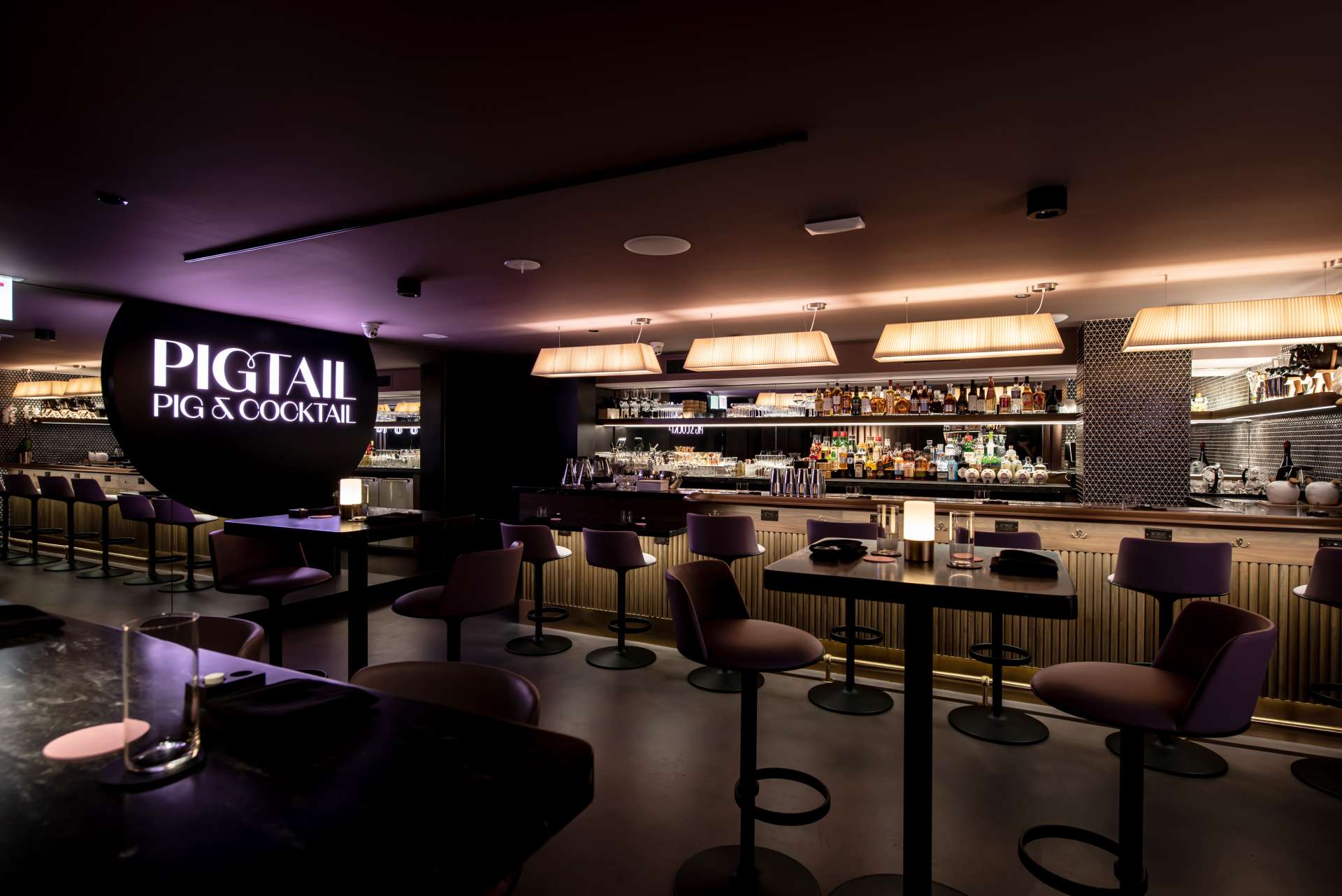 500 N Clark St, Chicago, IL 60654
Pigtail, a combination of Spanish jamón (a type of cured leg of pork produced in Spain and Portugal) and the suffix in "cocktail, is the new superstar in Chicago's speakeasy scene. After months of anticipation, Pigtail is officially open as of Friday, Oct. 15th! Designed by renowned Barcelona-based firm, Capella Garcia, guests will leave behind the colorful Jaleo space and walk downstairs to enter the sultry basement lounge, which features a color palette of blacks and pinks. Playful "pig" design elements are found throughout the space, including curly pigtails on the walls and flying pigs on the mirrors.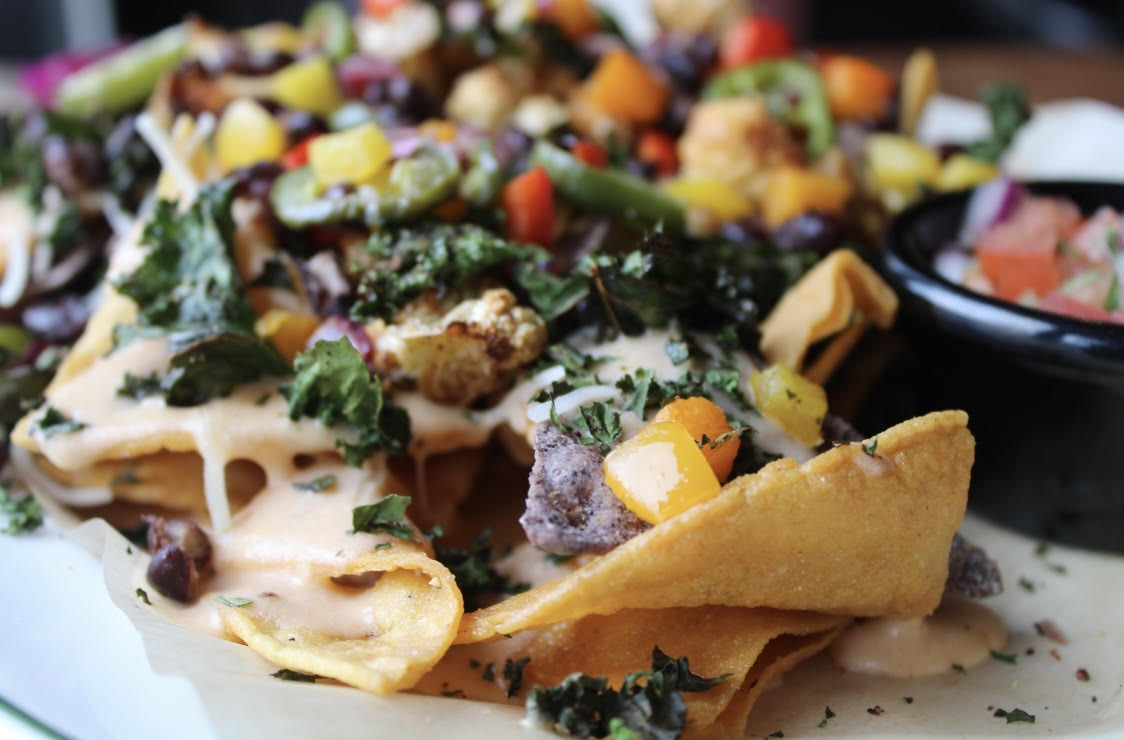 613 N Wells St, Chicago, IL 60654
Third-generation restaurateur Adolfo Garcia is bringing his modern take on the old-school 1990's martini bar to River North in mid-October 2021.
Yours Truly is an upscale neighborhood cocktail & wine bar focusing on sports programming and American comfort food. A perfect mix between high-end style classic Hollywood and sports. Think Jack Nicholson on the golf course, Farrah Faucet on a tennis court, and JFK on a putting green. The cocktail and wine program takes center stage with riffs on classics like martinis and negronis and a boutique wine selection with hard-to-find bottles and exciting by-the-glass options.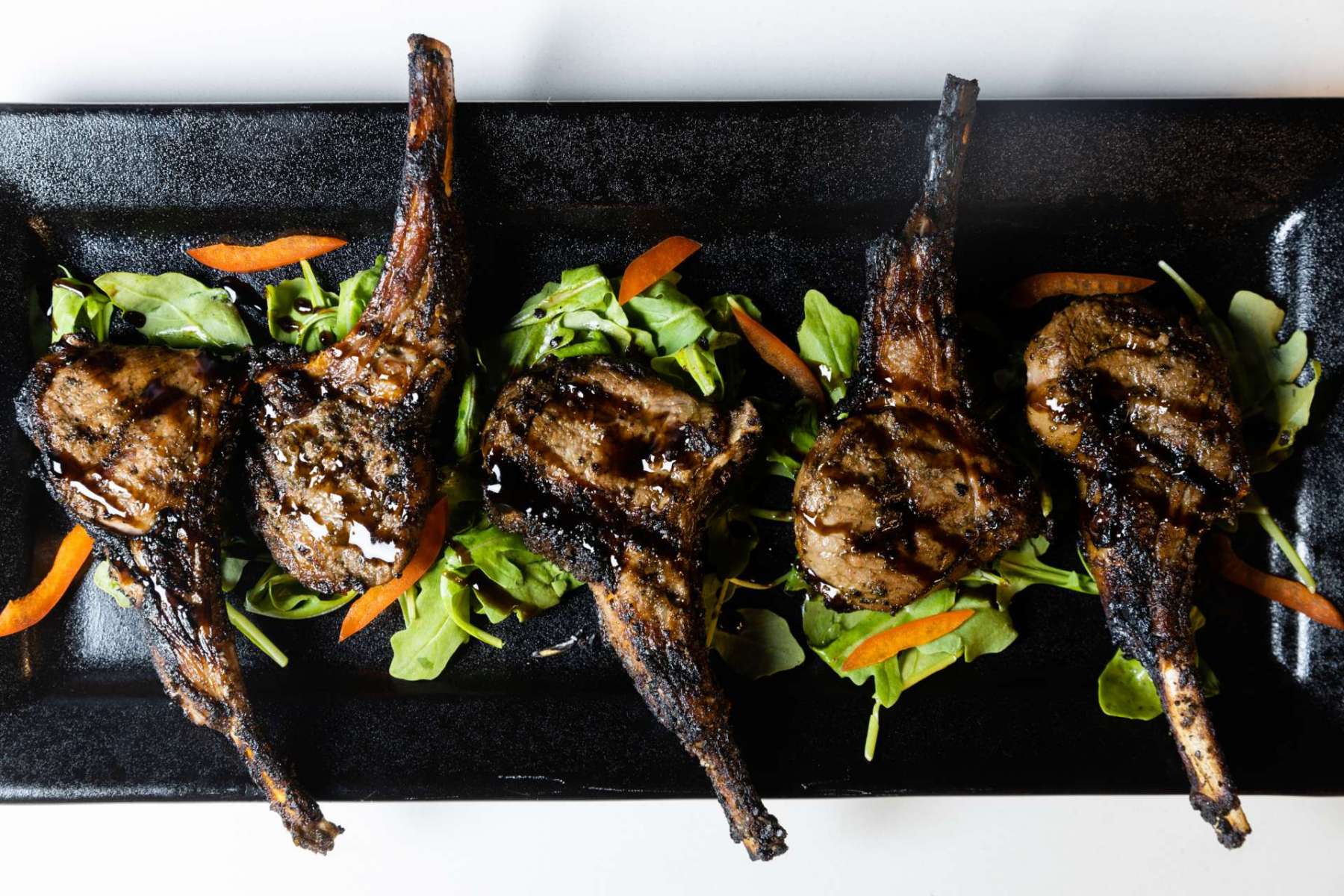 157 W Ontario St, Chicago, IL 60654
Fame Supper Club will offer modern American fare, classic cocktails, and live music, and will have a soft opening with limited reservations. It is ready to woo you with the dramatic and intimated interior created with dark lacquer floors, textured wallpaper, and plush seating. Meanwhile, a long, contemporary bar featuring gold panels and stone white top occupies the east side of the space, while the remainder of the room is reserved for dining.
Read More: 10 Popular Places to Get Brunch in Logan Square
Fame's beverage menu and bottle service program will feature original recipes for classic cocktails, large-format cocktails, and Instagram-worthy presentations. Drinks like Lady In The Ashes and The Real McCoy pay homage to the 1920s and prohibition culture – the era that inspired much of the first-floor restaurant's decor and design.
712 N Clark St, Chicago, IL 60654
Storyville's vast, yet intimate dining area is adorned with sinuous ornamental iron rails and abundant green planters synonymous with the French Quarter. Overhead, elegant empire chandeliers truly glisten like stars in a Louisiana night sky.  
You came here to dine, and Storyville does not disappoint. With celebrated Chicago chef, Louie Yu—who also leads the kitchen at sister concept, Chalet—directing the kitchen, Andouille sausage sizzles, gumbo bubbles in a pot, and the aroma of bananas caramelizing, waiting to be poured over rich vanilla ice cream is nothing short of tantalizing. 
More than a restaurant, Storyville is an authentic New Orleans experience transported from the Mississippi Delta to the banks of the Chicago River.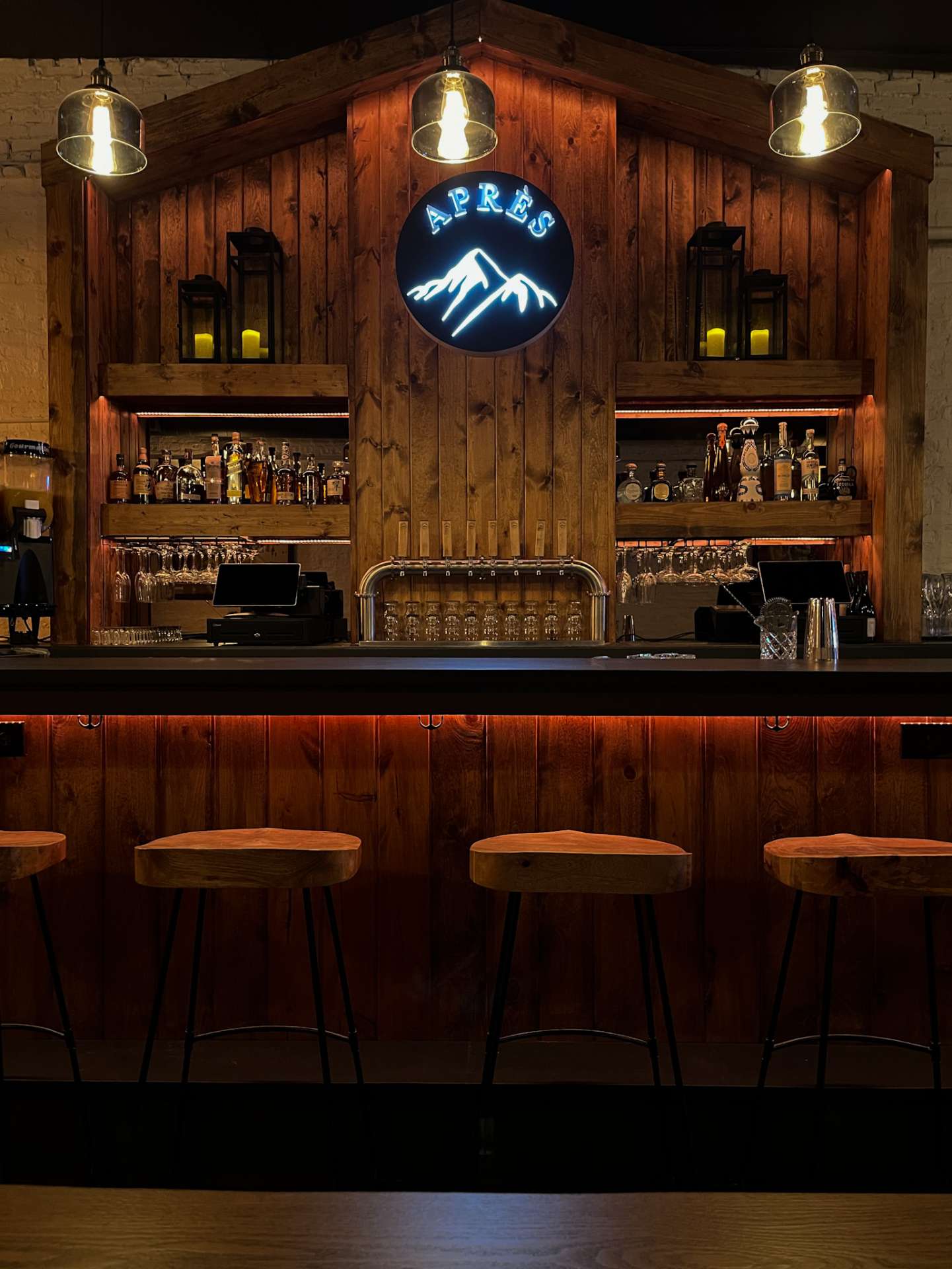 228 W Chicago Ave, Chicago, IL 60654
With an air of rustic elegance inspired by high-end ski resorts in Aspen, guests at Chalet will enjoy the full social experience you'd get after a day of skiing. The restaurant will feature a ski lift and LED-backed skis, a ski patrol DJ booth, and a custom ice chandelier designed by artist Kevin Champeny.
Chef Louie will present a menu that evokes a Rocky Mountain feel—elevated, tavern-style comfort food with an emphasis on high-quality ingredients, including a new contender for the best burger in Chicago—the Chalet Smash Burger. The Chalet Smash Burger is made with a wagyu-bison blend, aged white cheddar cheese, garlic aioli, arugula, and pickled peppers on a brioche bun.
441 N Clark St #1, Chicago, IL 60654
Tapas, pintxos, and sangrias! Lil' Ba-Ba-Reeba is a cheerful joint that opened this year in April in the popular River North neighborhood. While it opened back in April, there are still many mysteries waiting to be explored considering we've only opened back up recently.
Read More: Top 8 Restaurants to Visit in Andersonville
The warm, homey interior of Lil' Ba-Ba-Reeba brings the appetite out, that's for sure. The cozy space is filled with Spanish-inspired artwork, bottled vintners, pendant lamps, and hanging charcuterie boards that surround a bustling and glowing open kitchen. They also have great happy hour deals that you definitely shouldn't miss!
500 N Clark St #465, Chicago, IL 60654
Jaleo was probably the most anticipated new restaurants in River North. All your favorite tapas from Jaleo are available on their to-go menu, such as 
Queso Manchego (traditional raw Manchego cheese paired with Moscatel-compressed apples)

Pimientos del piquillo Rellenos de queso Cabra (seared piquillo peppers filled with goat cheese)

Croquetas de Pollo (traditional chicken fritters).
For those of you who want to stay at home: Jaleo also now offers delivery and pickup via UberEats. This couldn't have come at a more perfect time with fall right around the corner and more quality time soon to be spent together indoors. Agreed?
222 W Merchandise Mart Plaza Suite 201, Chicago, IL 60654
Sunny Bowls opened recently in Merchandise Mart. Responding to the working people's need for quick, healthy, yet delicious bites, Sunny Bowls have easily become one of the neighborhood's favorite for a simple lunch.
Choose from soup, spreads, and salads from its nutrition-balanced menu. We love the spicy tuna salad, smoked goat cheese, and spicy carrot hummus.
56 W Illinois St, Chicago, IL 60654
Speaking of the coolest new restaurants in River North, how could we miss the Underground Cocktail Club? Also known as "The Cocktail Club," this establishment is the definition of high-end sexiness. From the beautifully designed lighting to the comfortable, intimate seats, this is the best spot for taking yourself out on a date.
Whether you're in the mood for a classic Old Fashioned or looking for a night filled with wine and romance, the Cocktail Club in River North has exactly what you're looking for. They also provide a handful of new contemporary bites for you to snack on.