One of the things that makes Chicago so unique is its rich tapestry of neighborhoods, each one with a different vibe no similar to its neighbor in any direction. Any one of The Chicago 77 is a badge of honor that its citizens wear proudly, representing which section of the quilt is theirs. They wear it loud and they wear it proud. And now you, too, can represent your city and your neighborhood proudly with the BRAND NEW UrbanMatter Chicago merchandise line.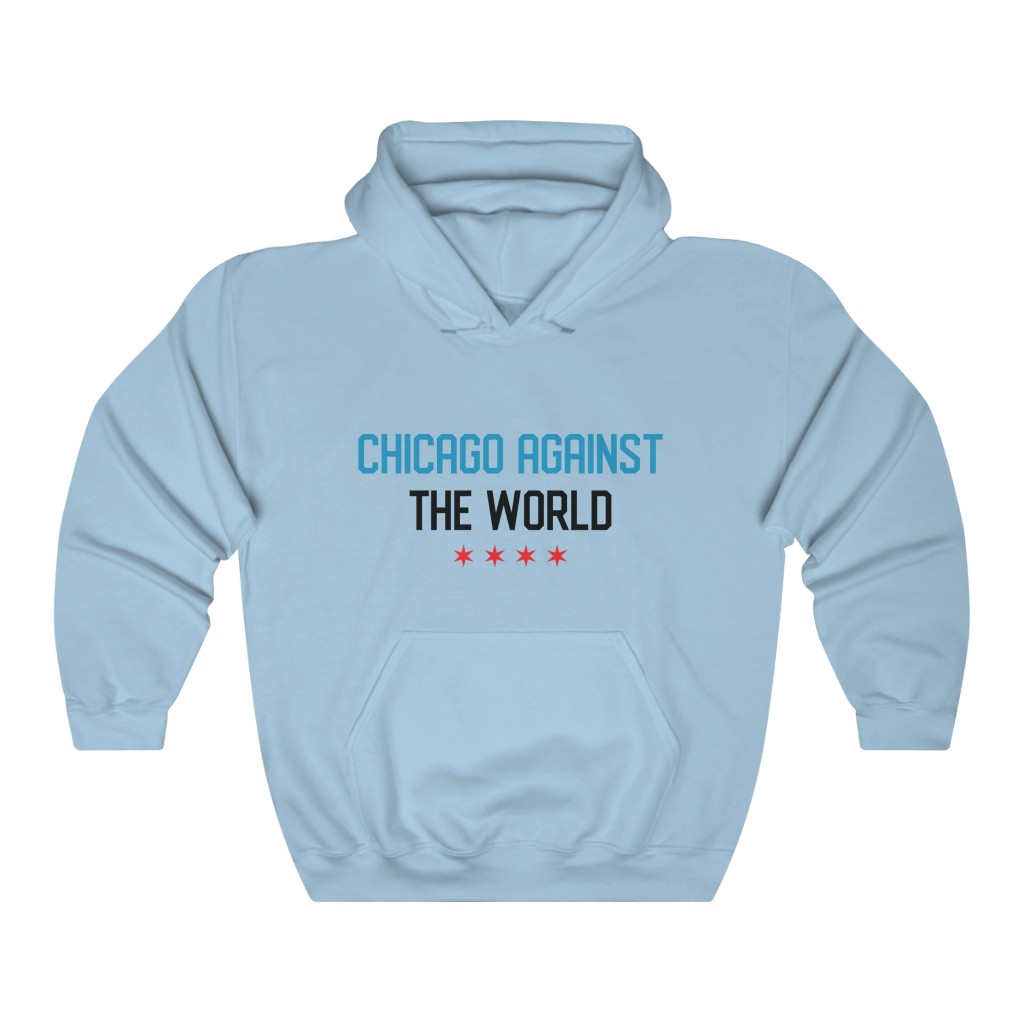 Chicago has traditionally been divided into three sides: the North Side, the West Side, and the South Side, using the Chicago River as its divider. And while you can't most certainly signify that with the Chicago flag, why not represent where you live proudly across your chest? Need a sweatshirt for the impending frigid weather? We got you with one of our colorful "Chicago Against the World" hoodies. Perhaps you just want to rep the brand with our high quality, comfort-fit t-shirts or softball style shirts in a color of your choosing. The possibilities are endless and ever-updating.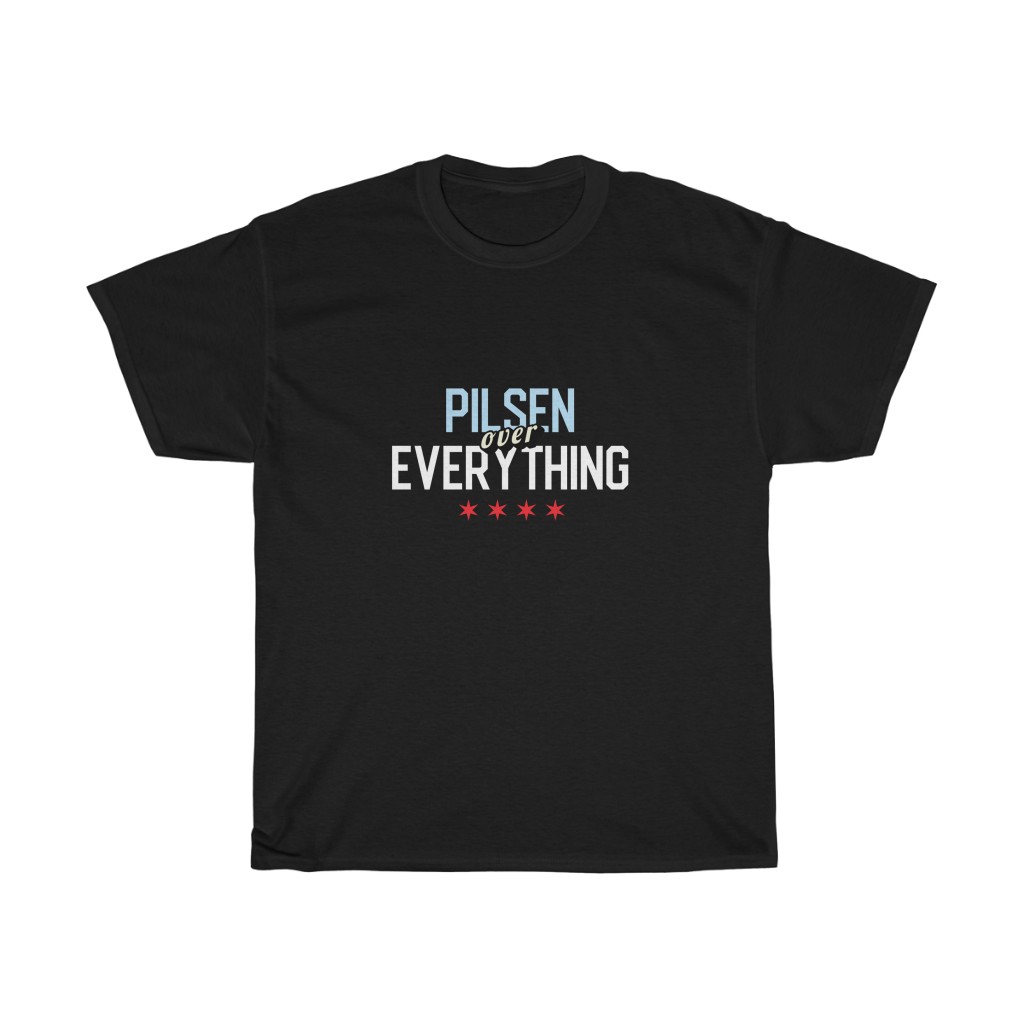 But, unlike anywhere else in Chicago, this is your time to really represent the neighborhood you live in, grew up in, or identify with. This is your calling card. Rep it proudly. I personally have my Jefferson Park over Everything shirt and wear it basically every time I head into Andy's Deli on Milwaukee Ave. That's my spot, and UM's merchandise is the perfect accompaniment for you wherever you stroll to within your neighborhood.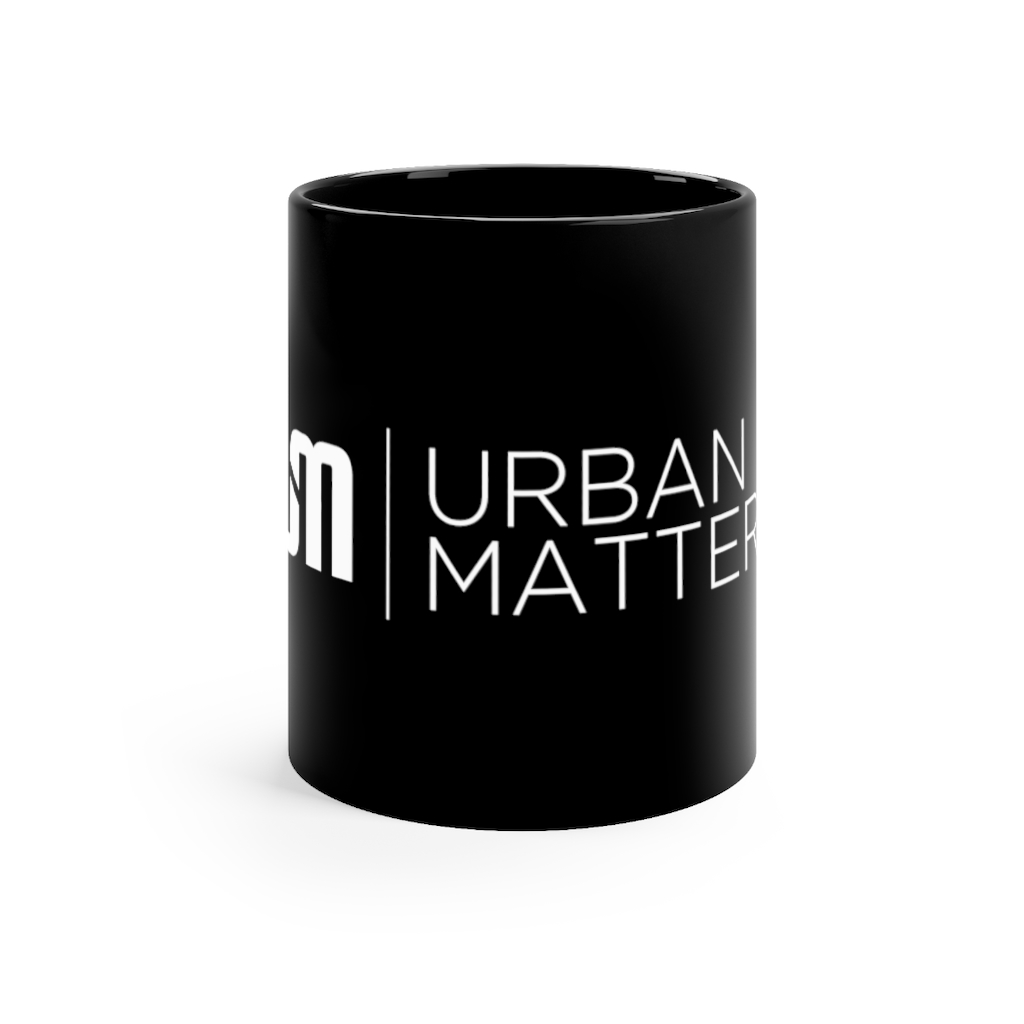 But it doesn't stop there. Not only will UM Chicago give you a shot to represent your neighborhood, whichever one you live in, or your city as a whole, various merch items in addition include our spin on a political satire with two of Chicago's iconic food items in Dogs/Beef 2020, UrbanMatter Chicago mugs to satisfy your work from home coffee obsession and various graphic tee's including iconic Chicago landmarks you know and love.
All of UM Chicago's gear is preshrunk and fits true to size with soft material and non-fade embroidery or screen printing. It's great for yourself or to give as a gift this holiday season and at a comfortable price point, you can buy one or four or fifteen. I'm not going to be the one to pressure you to do so, but do so. From now until the end of November, use code UMATTER15 to get 15% off your first purchase!
Take a look at the entire catalog of UrbanMatter Chicago's merchandise shop right here!
At UrbanMatter, U Matter. And we think this matters.
Tell us what you think matters in your neighborhood and what we should write about next in the comments below!
Featured Image Credit: Provided
READ MORE LIKE THIS
DOWNLOAD THE URBANMATTER APP
FIND PARKING