Millions of pages in Chicago's coziest corners
Fall is basically here, which means it's the perfect time of year to curl up with a hot cup of coffee and a great book. If you haven't had an opportunity to explore new shops, then we've got just the list for you.
Even though chains like Barnes & Noble and the upcoming physical location for Amazon Books might seem to hold majority stakes in being go-to bookstores, it'd be a shame to miss out on the city's independent shops.
Some of these might be lesser known, others are basically city landmarks. Either way, you'll be glad to have browsed the thousands of titles at some of the best independent bookstores in Chicago.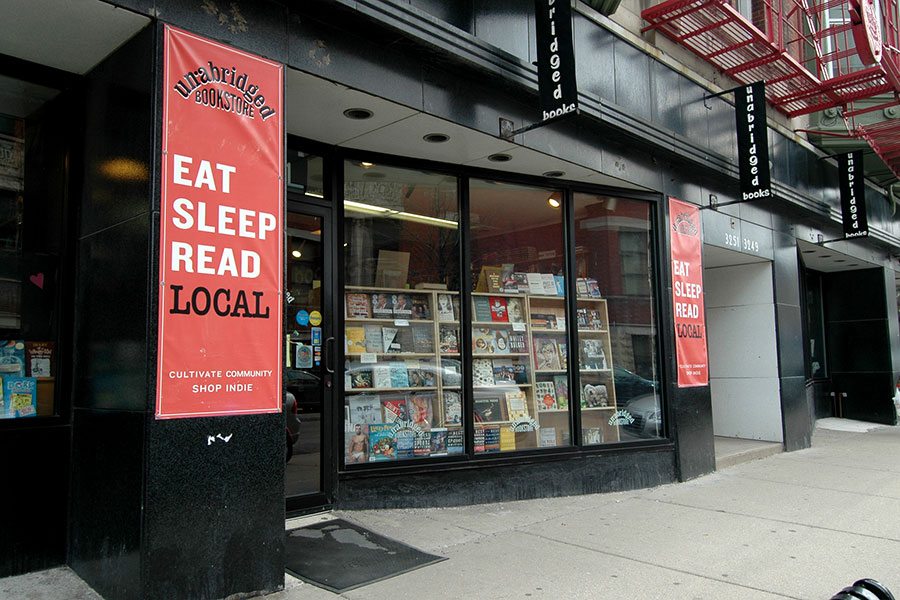 3251 North Broadway
Monday – Friday, 10am – 9pm; Saturday – Sunday, 10am – 7pm
This iconic store propped right in the middle of Broadway in the heart of Lakeview East has been around since 1980. With a staff that takes great care in providing meaningful recommendations, an award-winning Children's section, and a diverse collection of titles that are inclusive of everyone in the community, there's really no reason not to stop inside.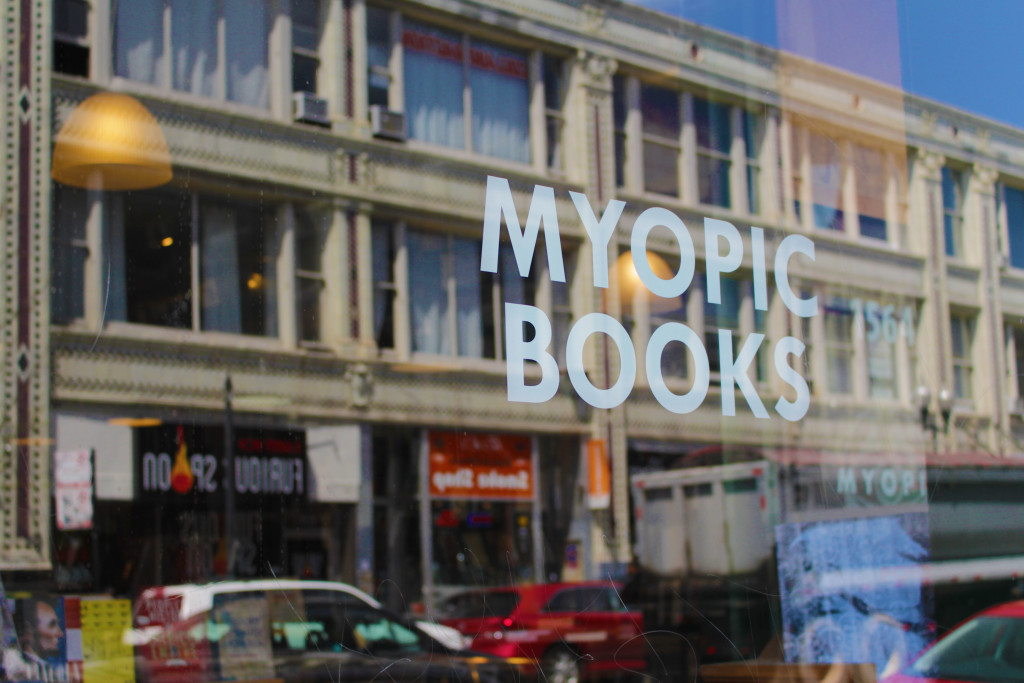 1564 North Milwaukee Avenue
Every Day, 9am – 11pm
Located on Milwaukee, smack dab in the middle of Wicker Park's Six Corners, this shop has been recognized as one of the best in the city by multiple local publications. Boasting over 70,000 titles, this is no doubt a great place to get lost amongst the shelves. Saturday night poetry readings and live music Mondays are an added bonus to giving this shop a visit.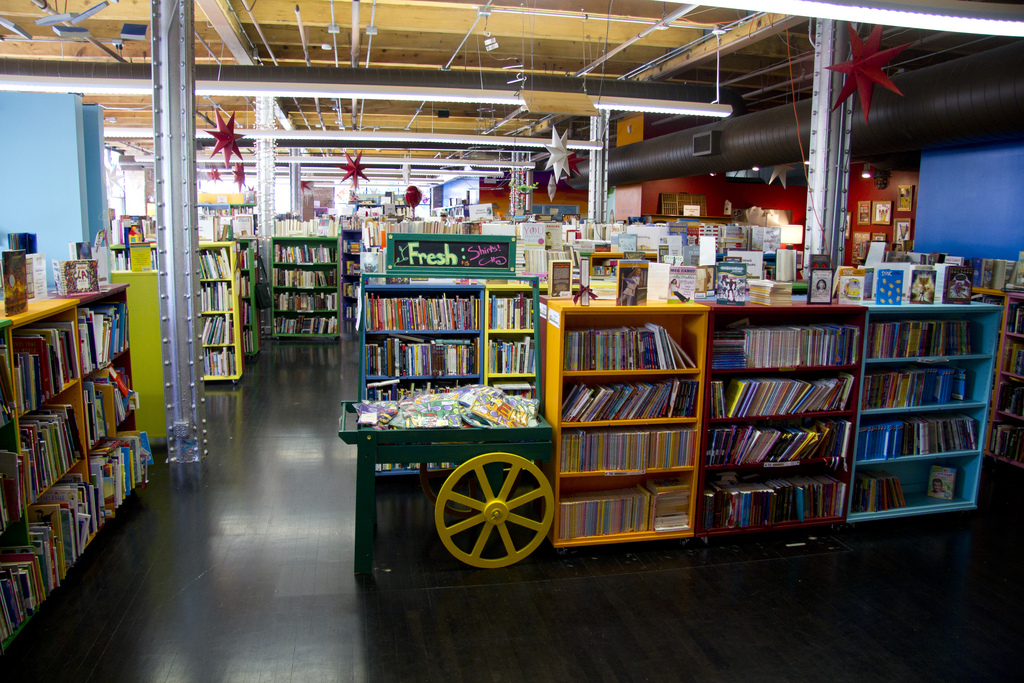 651 West Lake Street
Monday – Saturday, 9am – 7pm; Sunday, Noon – 6pm
905 West 19th Street
Wednesday – Sunday, 10am – 4pm
Open Books is a nonprofit organization that recycles donated books and sells them at their two locations, and what they do to give back to Chicago students is pretty amazing. With programs like literacy enrichment and writing contests, they've been successful in transforming lives. To date, over 28,000 students have been served and they reached a record high last year with almost 130,000 books granted.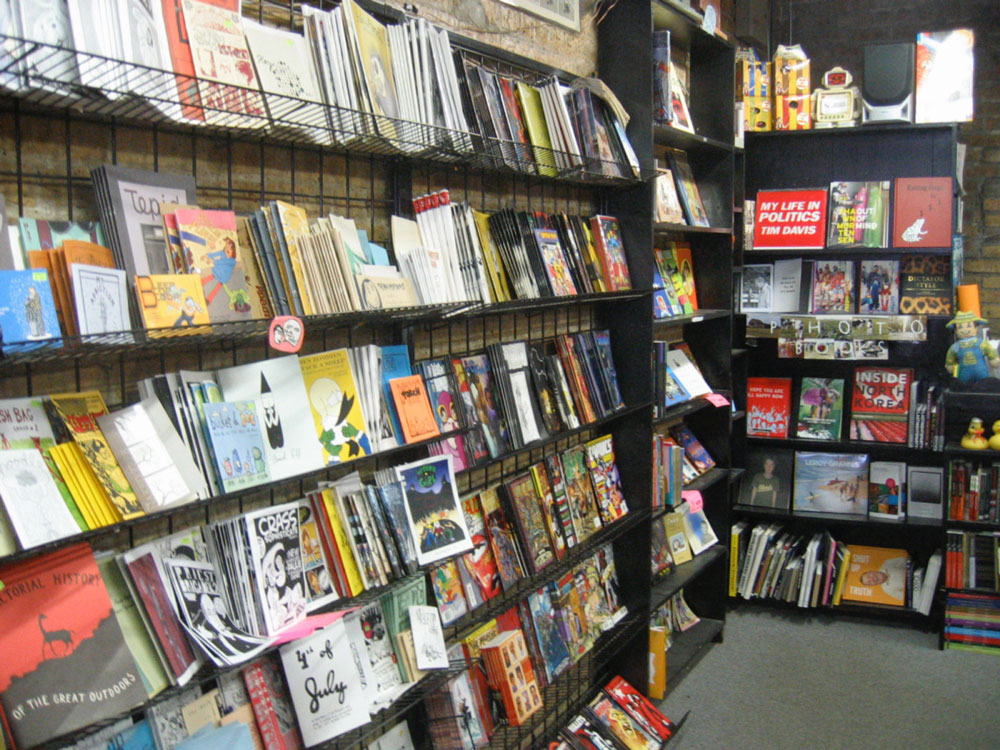 1854 West North Avenue
Monday – Thursday, Noon – 9pm; Friday, Noon – 10pm; Saturday, 11am – 10pm; Sunday, 12pm – 7pm
This Wicker Park gem was created for anyone looking for quirky reads outside of the mainstream. Specializing in small press, comics, zines, and other hard-to-finds, this shop is your go-to for that obscure novel that isn't carried anywhere else. Opening in 1991, it's definitely become a neighborhood mainstay. Check it out and visit for one of their book events.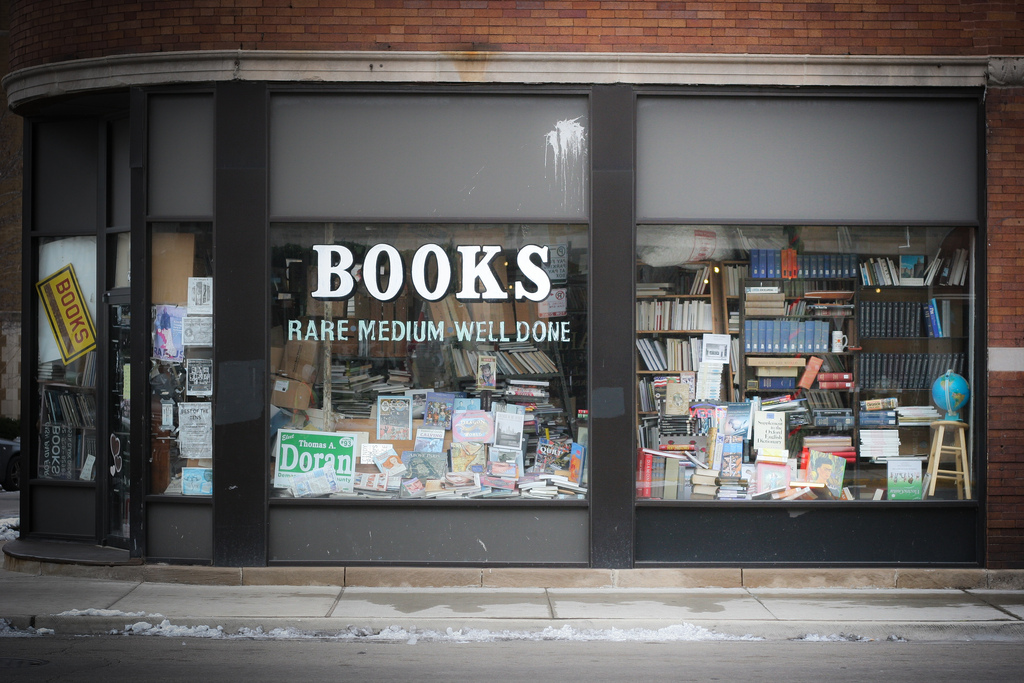 2959 North Clark Street
Monday – Saturday, 1pm – 7pm; Sunday, 1pm – 6pm
This corner shop with a hodge-podge setup has definitely caught your eye if you've ever gone north up Clark Street. You can't really go into this Lakeview establishment with a plan, as it's literally overflowing with books, making it perfect for exploring and chancing upon a good find. With rare-bound editions and titles spanning just about every genre, it's worth the slight claustrophobia.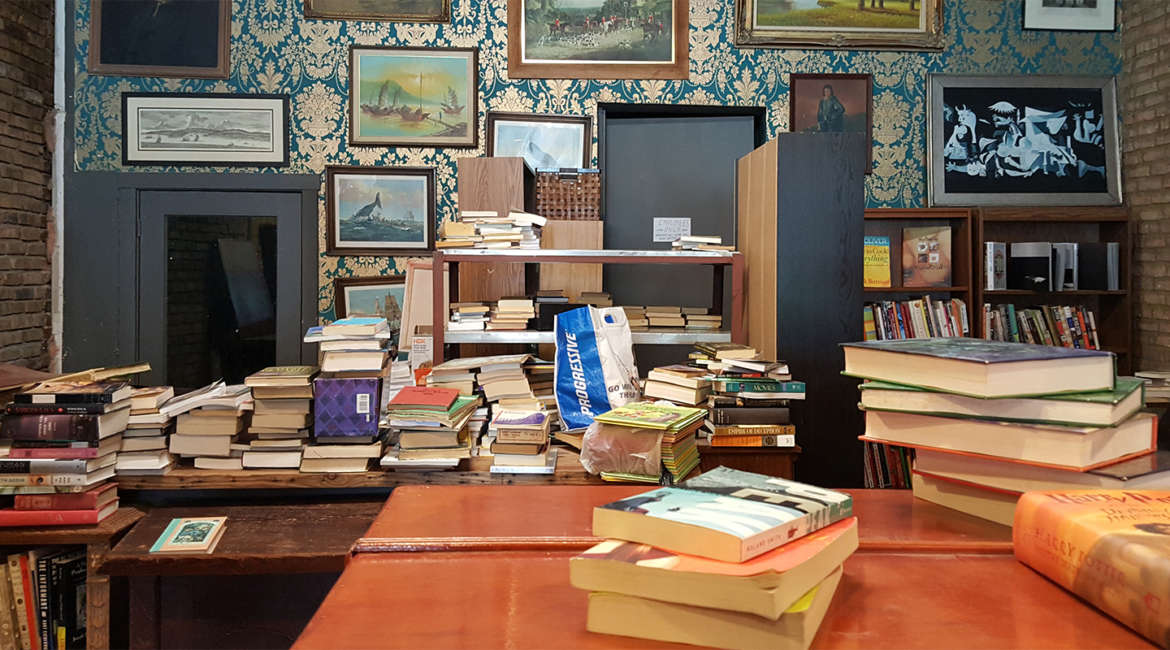 2620 North Milwaukee Avenue
Monday – Friday, 1pm – 9pm; Saturday – Sunday, 11am – 7pm
This comfortable, rustic setting in Logan Square has the quintessential literary atmosphere and is a great writers' hangout. Even though it only opened in 2012, it still has an old-time charm about it. Featuring used titles old and new, this place is passionate about books and believes in the power of great stories.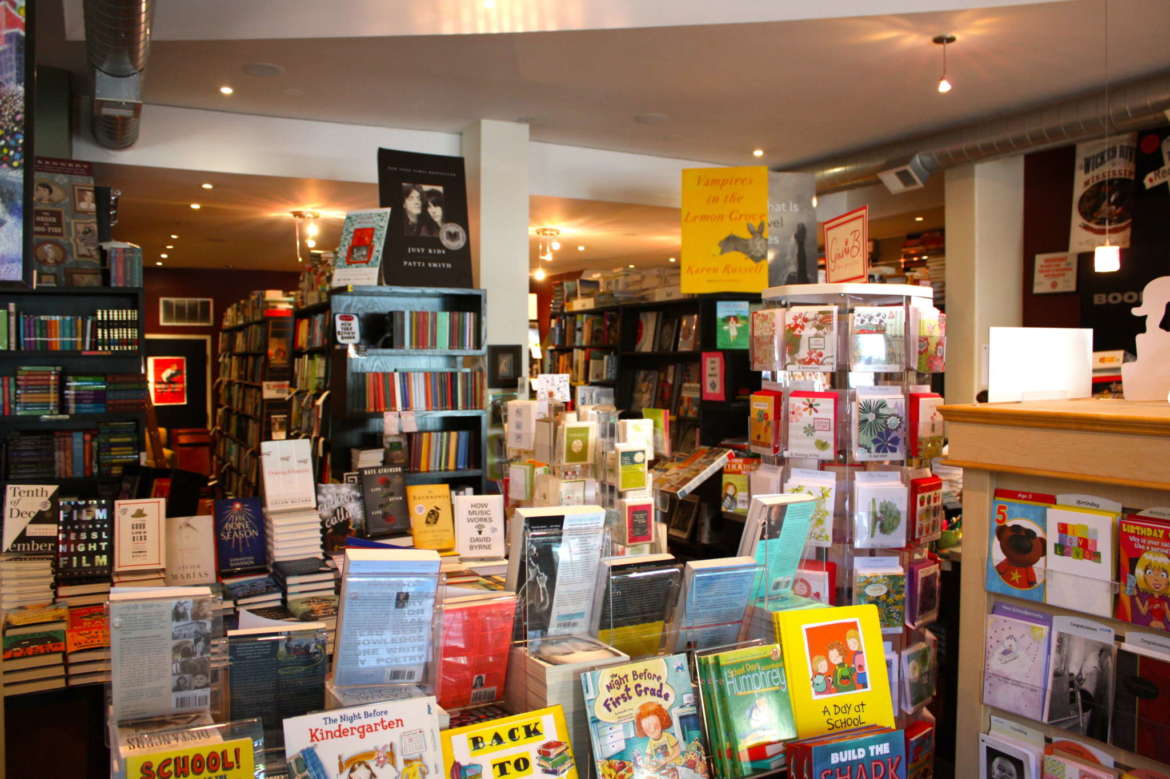 4736 North Lincoln Avenue
Monday, Wednesday – Saturday, 10am – 10pm; Sunday, Tuesday, Noon – 6pm
Head to Lincoln Square along a corridor of boutique shops and independent sellers to find this indie bookshop-cafe concept offering wine, coffee, a variety of stationary products, and comfy seating both indoor and outdoor. A friendly staff, ongoing recommendations, and an awesome collection make this the best kind of one-stop shop.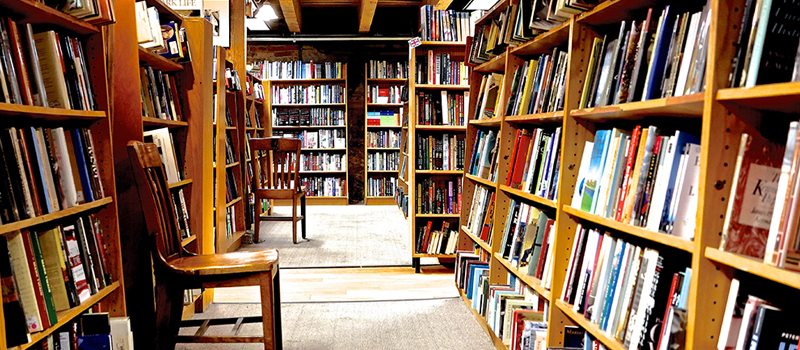 23 East Illinois Street
Monday – Thursday, 10:30am – 10pm; Friday, 10:30am – 11pm; Saturday, 10am – 11pm; Sunday, Noon – 7pm
It's a rarity to find an independent bookstore when you're downtown, but this place is one of the last standing. The two-story establishment houses over 70,000 titles crossing tons of different categories in a very open and inviting space, which can also be privately rented for lectures, book signings, and readings.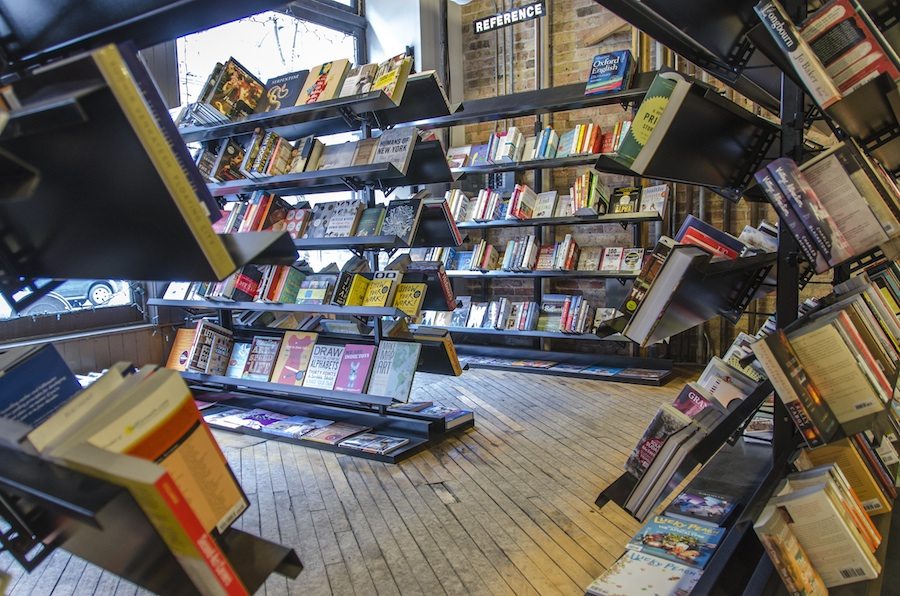 714 South Dearborn Street
Monday – Wednesday, Friday, 11am – 6:30pm; Thursday, 11am – 8pm; Saturday, 11am – 5pm; Sunday, 11am – 4pm
As a self-proclaimed mom-and-pop-shop that's been serving the South Loop since 1982, this little shop is a must-see. Offering both old, dusty reads and the latest contemporary bestsellers, this place meets every bookworm's needs. A Printer's Row gem where you're treated like family is perfect for any Chicago book lover.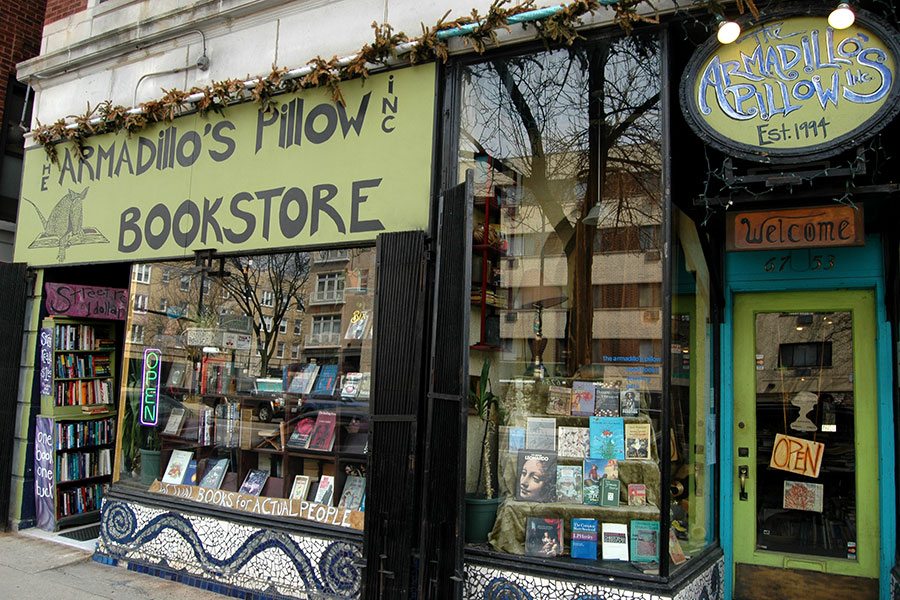 6753 North Sheridan Road
Sunday – Friday, Noon – 8pm; Saturday, 10am – 8pm
This Roger's Park shop is the kind of magical bookstore you see in movies. Aside from stacks piled high with endless pages, the store also sells incense and jewelry, adding to the unique atmosphere. Check out their online search database and their blog. They're always bringing in new titles.
What's your favorite indie bookstore in Chicago? Tell us below!