It's cool. It's fun. It's beyond your imagination for kids and the kid in you. Bixbee, a designer kids' backpack and accessory brand, has opened its first experiential popup and retail shop, the Bixbee Imagination Station, at 915 W North Avenue, open now through the end of September.
This family-friendly destination takes you on an immersive, fun, and educational journey into the imagination. The interactive experience features five different rooms, each hosted by a guide to show you how to enjoy all of the fun activities. Each room provides Instagrammable backdrops you'll love with engaging activities that boost creativity while providing awareness and self-expression.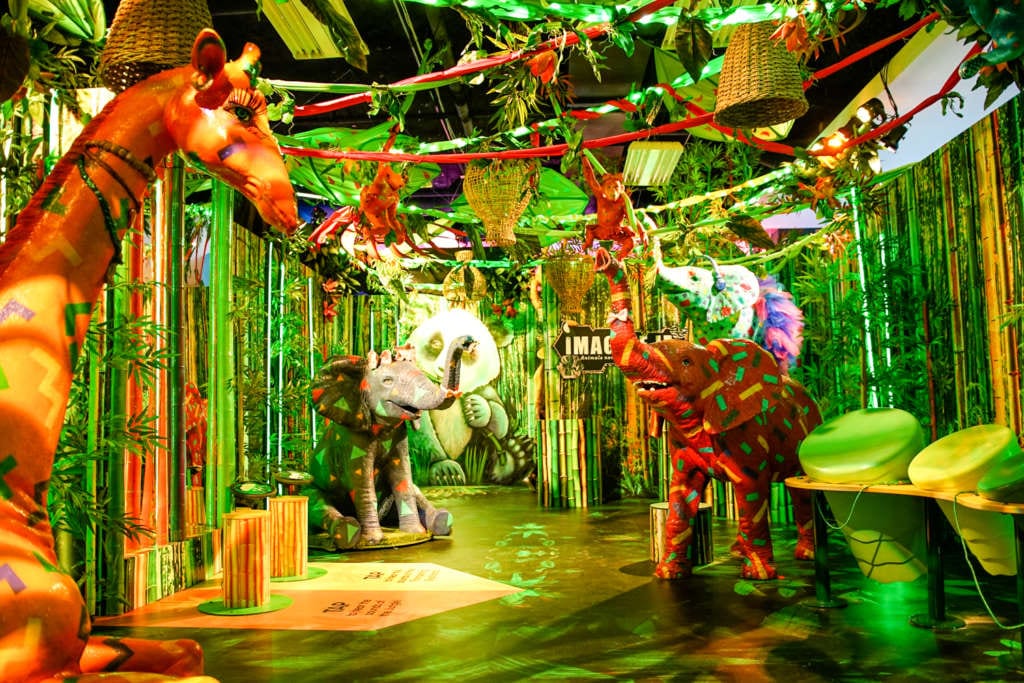 Enjoy a safari into the imagination as you to explore an uncharted jungle followed by a mystical forest. Then, dive deep into the ocean before heading up into outer space. Complete your adventure with a sparkle-filled kaleidoscopic dream. You can even take a selfie inside a shark!
Bixbee's imaginative and horizontally designed backpacks are unique in the market. And they're better on kids' backs. Check out the retail shop that also sells luggage and sleeping bags in addition to their best-selling backpacks. Everything is so colorful and playful!
"At Bixbee, we look to celebrate kids' imaginations and encourage play and endless creativity while giving children in need access to an education via a schoolbag with supplies," says Luis Garcia, CEO and Chief Creative of Bixbee.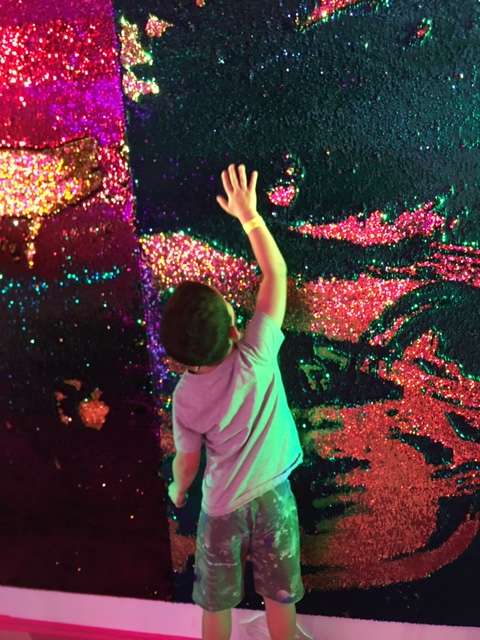 Imagination Station adventures begin every 15 minutes and last approximately an hour. Date and tour time must be booked at the time of ticket purchase. Limited tickets will be available for purchase at the door and discounted group ticket packages are available. A percentage of Imagination Station ticket sales will be donated to support education for children in the Chicago area.
Want to have a party there? The Imagination Station boasts the Party Hive, a 1,000 sq.-ft. section rentable for parties and events. For pricing and room availability, contact ChiStation@bixbee.com.
At UrbanMatter, U Matter. And we think this matters.
Tell us what you think matters in your neighborhood and what we should write about next in the comments below!
Featured Image Credit: Bixbee
READ MORE LIKE THIS
DOWNLOAD THE URBANMATTER APP
FIND PARKING