Starting after the business day ends today through March 30, all bars and restaurants in Illinois will remain closed to avoid the spread of coronavirus COVID-19. Restaurants and bars can choose to remain open for delivery, drive-through, and curbside pick-up orders, meaning fast-food restaurants, and other Chicago favorites, will likely continue serving their patrons.
Gov. J.B. Pritzker made the announcement Sunday after citing frustrations that people still flocked to the bars over the St. Patrick's Day weekend, creating long lines of crowds that went against current social expectations to distance ourselves, as recommended by the Center for Disease Control (CDC). Plenty of Chicago events have already been canceled after the CDC recommended crowds of over 50 people disperse.
---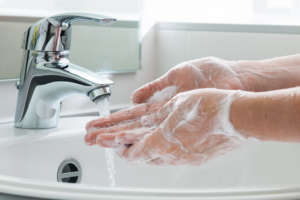 Coronavirus COVID-19 Survival Guide
Are you looking for ways to avoid spreading coronavirus COVID-19? We put together a complete survival guide for you.
View Our Coronavirus COVID-19 Survival Guide
---
Though establishments expect revenue to drop over the next few weeks, you can help support your favorite restaurants and bars by buying gift cards you plan to use later to front them the money now. With plenty of bars and restaurants stepping up with pickup, delivery, and drive-thru, you still have plenty of places to go for food if you're in desperate need.
Remember to stay home as much as possible, wash your hands, avoid contact with other people, and keep the faith! Though Illinois bars and restaurants are temporarily closed, they are expected to open back up after two weeks. If we all play our part, this could end quickly.