If you've read my previous post on Baconfest, you'll know that I looove bacon. To be honest I just really love food in general (Genies eat too, guys).
Mexican food is up near the top of my list as well, so when I heard about the Taco Takedown, I was pretty damn elated. I may have even started yelling positive greetings at strangers until I got the cops called on me. No big deal.
After dealing with that minor setback, I did a little bit of digging on the Taco Takedown and right away it started to remind me of Baconfest. After looking over the similarities and differences, I realized that foodies everywhere would love this event just as much (I'm like really smart, I know).
Anyway, I put together another one of my patented lists for all of my fellow cuisine connoisseurs out there. It's pretty much guaranteed to make you hungry, so I apologize if you're staring into an empty fridge.
Baconfest fanatics, here's why you'll love the Taco Takedown. Let's bite into it shall we?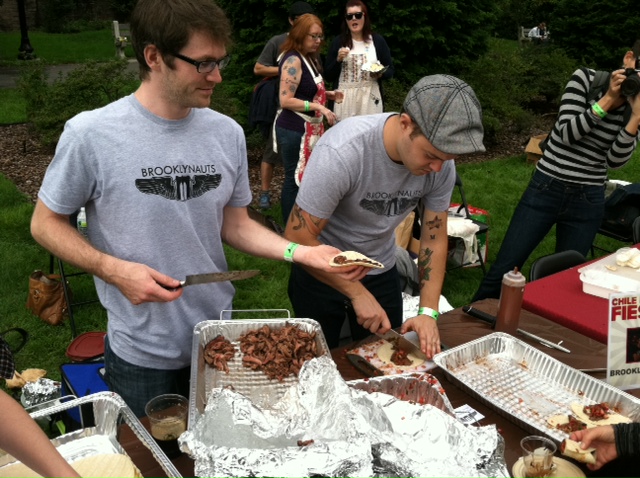 It's a Competition!

Competition always brings out the best, and guests will get to taste tacos from over a dozen different cooks. Since the chefs will be contending for hundreds of dollars in Cuisinart and Wusthof gear, you know they're going to bring their A game.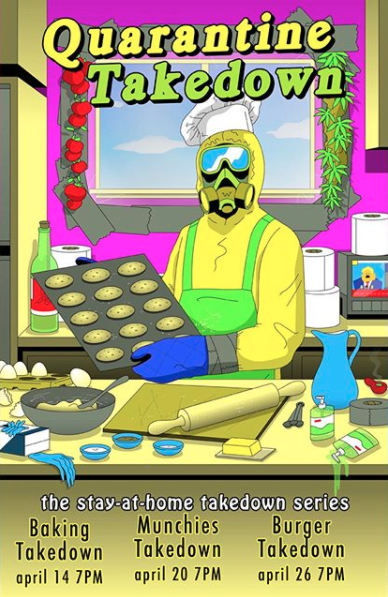 This Isn't His First Rodeo

The founder of the Taco Takedown, Matt Timms, has also hosted the Chicago Bacon Takedown, Chili Takedown, and other Takedowns in various cities across the country.
That's a lot of Takedowns.
Since Matt seems to be experienced with bacon too, you Baconfestees already have something in common with him. And the guy organizes food fests, so he has to be pretty cool.
Those chefs I mentioned, well they're actually not chefs in the traditional sense. In fact, they're not really chefs at all. Everyone who competes is just a home cook, which is even better in my humble opinion. The reason why: you're going to be introduced to so many generational recipes that you'll freak.
Protip: Try to maintain your composure. My short run-in I mentioned earlier wasn't exactly fun.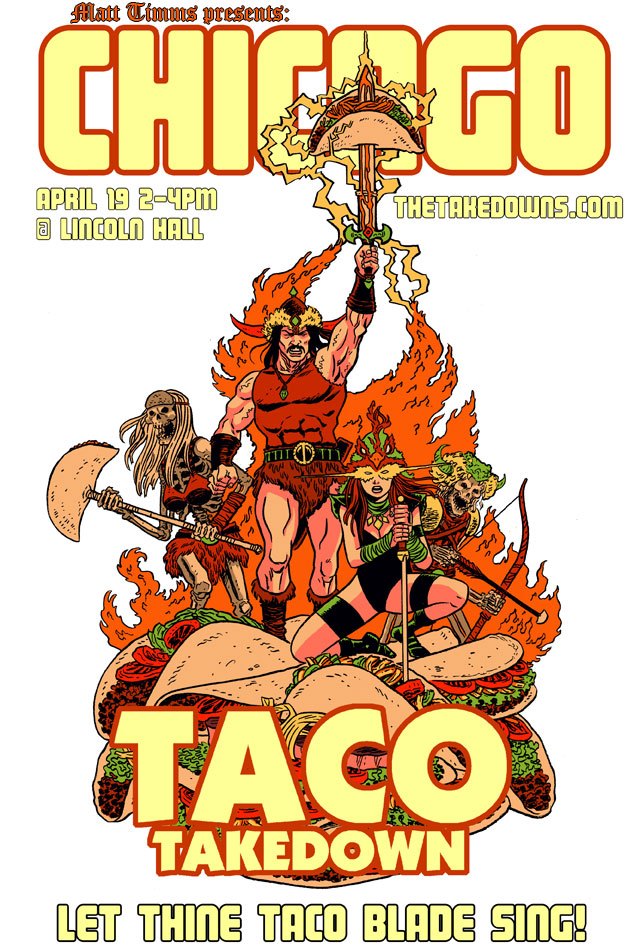 Unlimited Tacos…For Only $20?!

I'm not even ashamed to admit that I let loose a few spurts of urine when I heard this one. We'll leave it at that. Unlimited tacos for 20 bucks. I probably should have just led with that huh?
To state the obvious once again, this is a steal. Eating out in Chicago is expensive, and you're going to be eating great food, hanging with great people, and voting on the best taco. Not a bad night out by any means.
The event takes place from 2-4 pm on April 19 at Lincoln Hall, 2424 N. Lincoln Ave. Get all the info here.