We've all been there… your team has the ball with 12 seconds left on the clock, and your significant other shrieks, "Honey, get in here NOW!"
You freeze. 12 seconds… but she could be in trouble…
Your protective male instincts take over, and you drop your beer (just kidding, we all know you chugged it) while taking off and skidding on the wood floor as you fly around the corner to rescue your damsel in distress.
You step into your room and immediately begin to assess the situation. Your wife is standing on the chair in the corner of the room, pointing at the tiniest black speck you've ever seen in the middle of the floor, "SPIDER," she yells.
By the time you calm her down and let it free outside (or flush it, we don't judge) you've missed the end of the game and your team is sitting on the bench with the same disappointing look on their faces that you have.
Fast-forward to this week when you heard about NFL Draft Town coming to Chicago. Immediately, you probably started crying (in a manly way) because you know your in-laws are coming in and your wife is going to make you miss this amazing sports moment as well.
Not this time! 
With you in mind, I put together the best list of excuses this side of Halas Hall. It's up to you to strike up the conversation, but once you do, follow it up with these.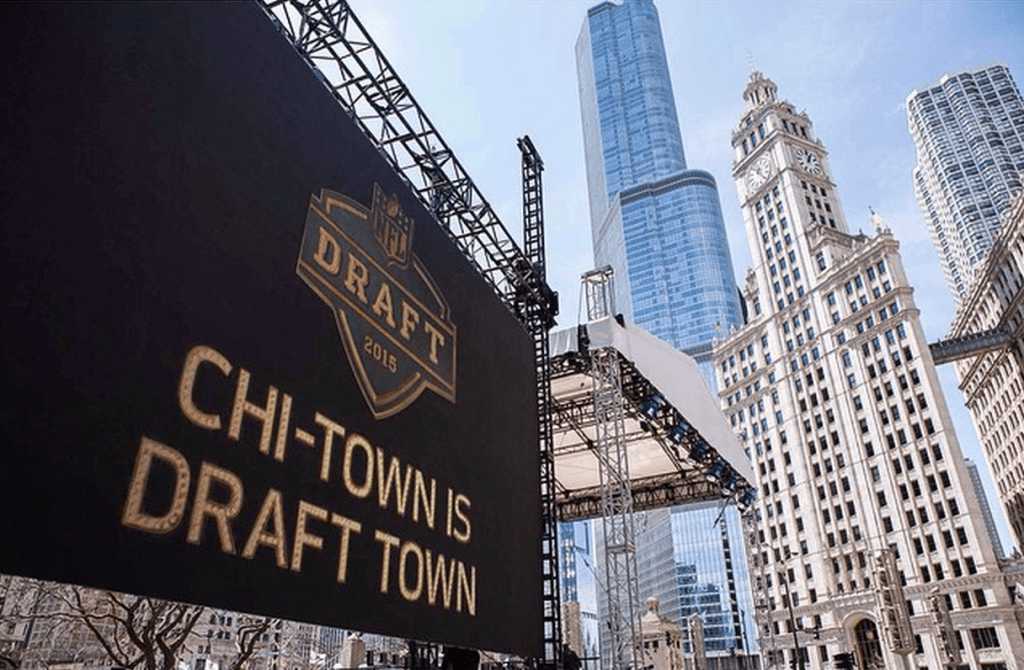 This Never Happens. Ever.
Chicago has hosted the draft only nine times in the past, and none of those have ever incorporated these festivities stretching out into the parks. The city's NFL Draft Town experience is unprecedented, and who knows if it will ever happen again? Surely your wife will understand that this is a once-in-a-lifetime event if you explain it to her. If not, cook her a nice dinner and offer up a back rub.
I mean… you want to go, right? You've got to work for it.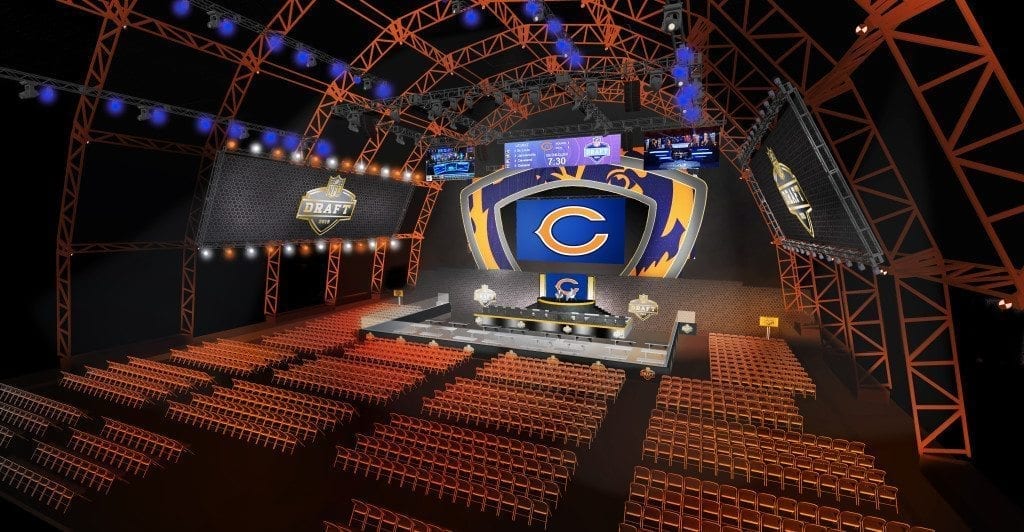 It's… Pretty… and… Artistic
Buckingham Fountain is going to light up in the colors of the team on the clock for the first two days of the draft. Show your wife how sophisticated your tastes really are by saying words like mesmerizing, fascinating, and captivating as you describe this scene to her. If she's into that, explain to her how the Bears blue reminds you of her eyes, and that's all you'll be able to focus on as you gaze into the fountain.
You slick-tongued bastard.
It's Bigger than Football
Literally speaking, it's the size of 15 football fields (my jokes are terrible, I know). Beyond that, there's food, interactive elements, flag football games, and players signing autographs. There's even a concert to close out the event on Saturday night! Explain to your wife how well rounded you really are for wanting to experience all of this.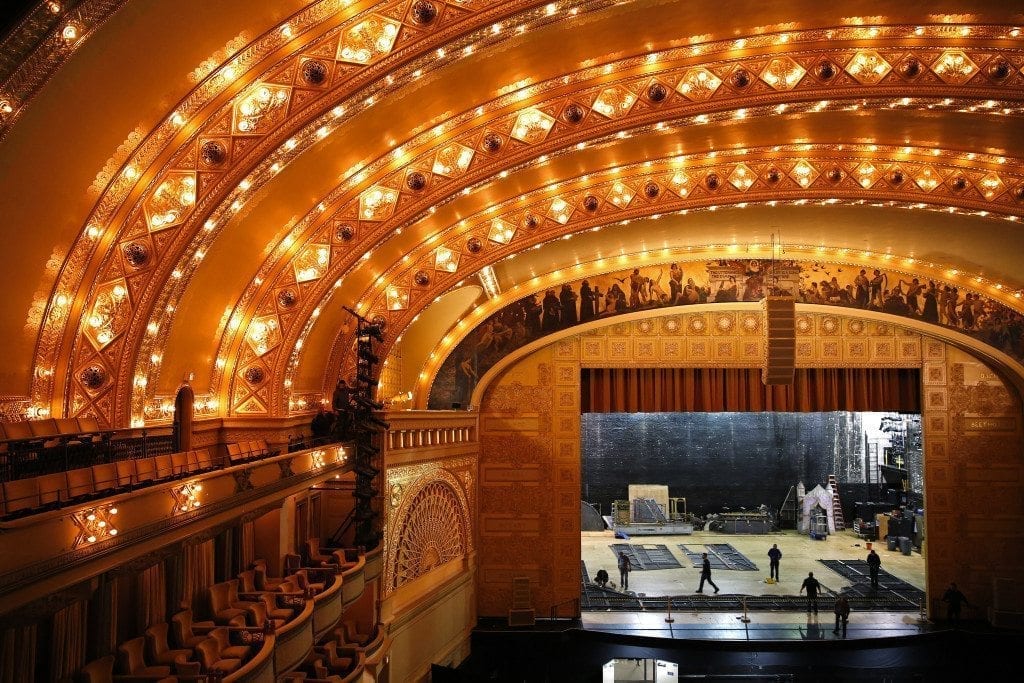 It's Good for You
The Run Like the Wind exhibition pits you against virtual NFL players in the 40-yard dash. Provided you don't pull a hammy, sprinting is great for you. If your wife tries to contest this, tell her how great shopping is for her health. You can even offer to drop her off at the Magnificent Mile on your way to Draft Town! This might hurt your pocketbook, but don't worry because…
NFL Draft Town is FREE
You heard me, FREE! Which is exactly how you'll feel when you drift around Grant Park in a seemingly weightless state. If your better half is concerned about you wasting away your hard-earned dollars, let her know that there's no need to worry.
Well, that's all I've got for you. Schmooze until you lose gentlemen. Got any better ideas for me? Let me know in the comments.
NFL Draft Town is from April 30th to May 2nd in Grant Park.
At UrbanMatter, U Matter. And we think this matters.
Tell us what you think matters in your neighborhood and what we should write about next in the comments below!
Featured Image Credit: NFL Draft Chicago
READ MORE LIKE THIS
DOWNLOAD THE URBANMATTER APP
FIND PARKING