The Chicago White Sox new manager is a curmudgeon baseball corpse who loves to drink and drive. In 2020.
After being hired one week ago, the White Sox decision to give 76-year-old Tony La Russa a crack at managing a baseball club again is looking worse and worse by the minute. As if it wasn't bad when it happened, La Russa was charged with DUI on October 28th stemming from a February arrest after hitting a curb in Phoenix and leaving his smoking car on the side of the road. The White Sox hired him on October 29th. They knew. And they hired La Russa anyway (insert my best Mark Ruffalo in Spotlight impression).
According to the ESPN report, a police officer detected a "light odor of an alcoholic beverage" upon arrival at the scene and issued a field sobriety test to La Russa. In a court affidavit, La Russa was described as argumentative. ESPN's Jeff Passan reported Tuesday just to what level La Russa decided to flex his chops and my word is it bad, as you can see from the tweet excerpt below:
ESPN obtained the full arrest report for Chicago White Sox manager Tony La Russa's DUI charge.

"Do you see my ring?" La Russa said to the arresting officer. "I'm a Hall of Famer baseball person. I'm legit. I'm a Hall of Famer, brother."

News at ESPN: https://t.co/C1lHlik4Zl pic.twitter.com/GnqS5k7V9e

— Jeff Passan (@JeffPassan) November 10, 2020
Really? I'm a Hall of Fame baseball person? I'm legit? You're trying to embarrass me? No, Tony, you embarrassed yourself when you tried to pull the grandpa version of "do you know who my dad is?"
This is your manager, White Sox fans. La Russa is the man who has been charged with not only a DUI but also to lead your young budding group of superstars to the next level and contend for a World Series Championship. Father Time? More like Father Red Wine. And I feel like I'm piling on now but it continues to baffle me how we even got to this point in the first place. From the moment La Russa's name was floated in the news as a potential candidate for the White Sox manager role it made no sense. Now it is like I'm reading a bad book in a completely different language.
La Russa is a baseball lifer, sure. But the last time he managed a big-league game nine White Sox players who garner significant playing time—including Luis Robert, Yoan Moncada, Lucas Giolito, and Eloy Jimenez—hadn't even started high school yet. La Russa also famously denounced player protests in response to police brutality, is openly against baseball F-U-N, and thinks bat flipping is ruining the sport. By all conceivable rationale, Tony La Russa made no sense for the White Sox current roster.
Except for one person. He made sense for Jerry Reinsdorf. So you do what? Sit down and shut up. You give your two cents and let Jerry either make his mistake or do something right. That's before this week's news. Now, when you put the entire portrait together it stretches beyond the realms of inconceivable and is no longer justifiable. Whether it be a gross misunderstanding of your fanbase or a sheer lack of giving a damn, something is being lost in translation between White Sox ownership, team management, the players and employees, and the fans.
---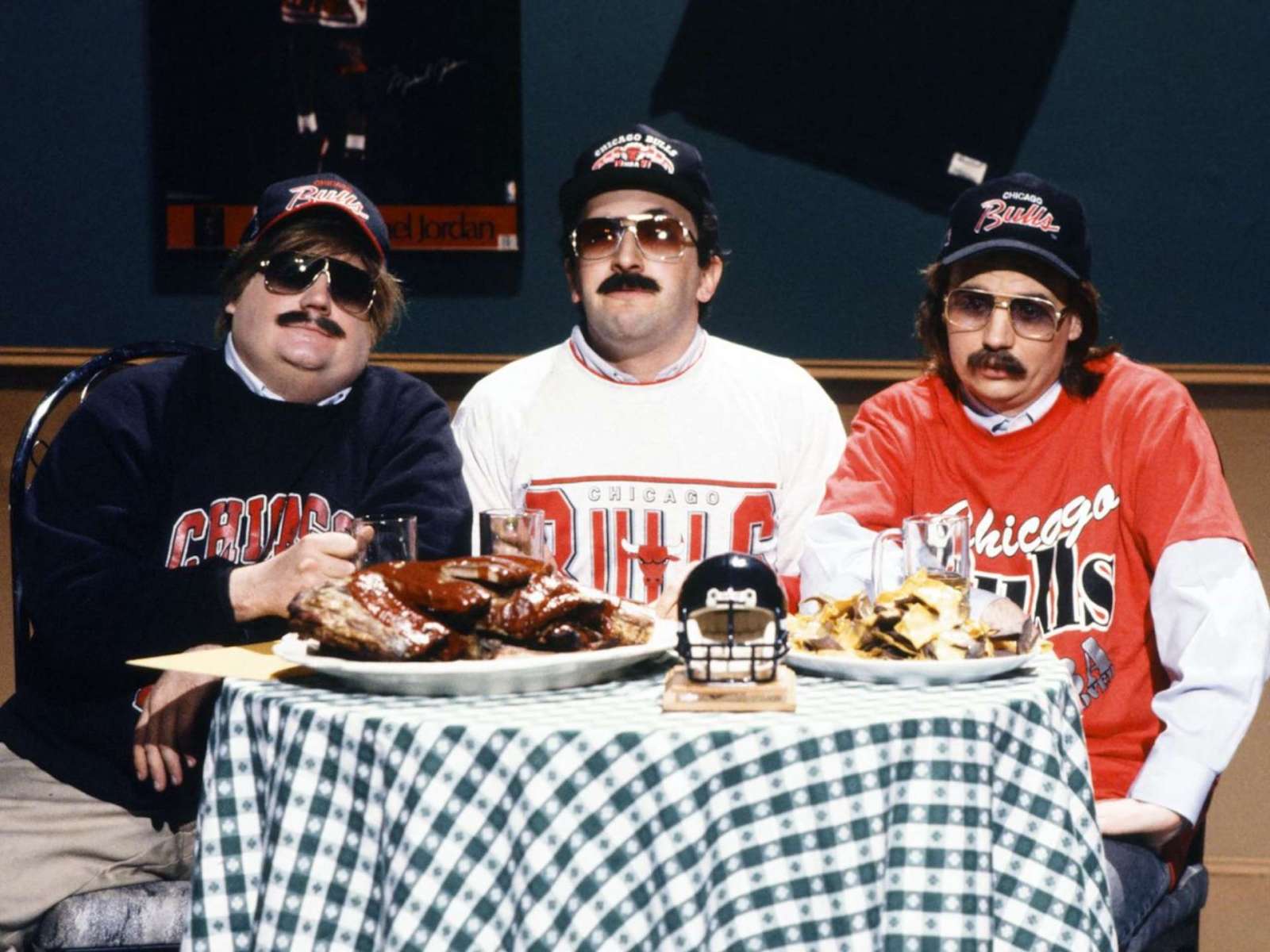 Which Chicago Stereotypes are Most Definitely NOT TRUE
This is Bill Swerski's Super Fans and we're here to tell you which of these Chicago stereotypes don't hold up. Tony La Russa's wine collection not included.
Completely Untrue Chicago Stereotypes
---
It's no longer internal, either. The White Sox are now in danger of losing out on top free agents as a result of their incompetence. Mets' pitcher Marcus Stroman, thought to be one of the three best free-agent pitchers on the market and a top target for the Sox, publicly declared on Twitter that no amount of money would get him to play for La Russa. You know you have reached a new level of incompetence when you turn from being the butt of the joke to drawing legitimate ire and contempt in the aftermath. And that's where Tony La Russa, Jerry Reinsdorf, and the entire White Sox organization is at from a macro level. Every opportunity was there to make this the offseason that gives them the final push towards a title and they've bungled it. Badly. Free agent Trevor Bauer also weighted in on his YouTube channel:
As of writing this column, the Chicago White Sox have not produced a public statement regarding the news about Tony La Russa. However, Bob Nightengale is reporting that, despite the news and backlash, that "...Tony La Russa's job is safe and he faces no punishment from the organization."
"Drive Sober or Get Pulled Over"? More like "Drive Drunk and Land Your Dream Job", I guess.
Tony La Russa had informed the #WhiteSox about his DUI charge stemming from February arrest, and his job remains secure, officials insist. https://t.co/bYJ0nIA2hu

— Bob Nightengale (@BNightengale) November 10, 2020
We will update this post as more information or a public statement from the organization comes out.
At UrbanMatter, U Matter. And we think this matters.
Tell us what you think matters in your neighborhood and what we should write about next in the comments below!
Featured Image Credit: Chicago White Sox on Twitter
READ MORE LIKE THIS
DOWNLOAD THE URBANMATTER APP
FIND PARKING