Ahhh, hipsters.
You've seen them at your local Trader Joe's, buying organic tempeh and hard kombucha. You've overheard them at the corner bodega, asking for a pack of Pall Malls after deciding that, yes, American Spirit is kinda racist. Hell, you've even caught them at the gym, teaching your yoga instructor the "correct" way to pronounce vinyasa even though they are, in fact, not a yogi themselves.
In short, they're fucking everywhere. And unfortunately for New Yorkers, this includes our bars.
Though, true, there's nothing wrong with enjoying a craft beer or some underground-synth-jazz now and again, there exists a few watering holes so hipster it almost hurts. Lucky for you, we've managed to roundup the most notorious offenders.
Here are the 5 most painfully hipster bars in NYC: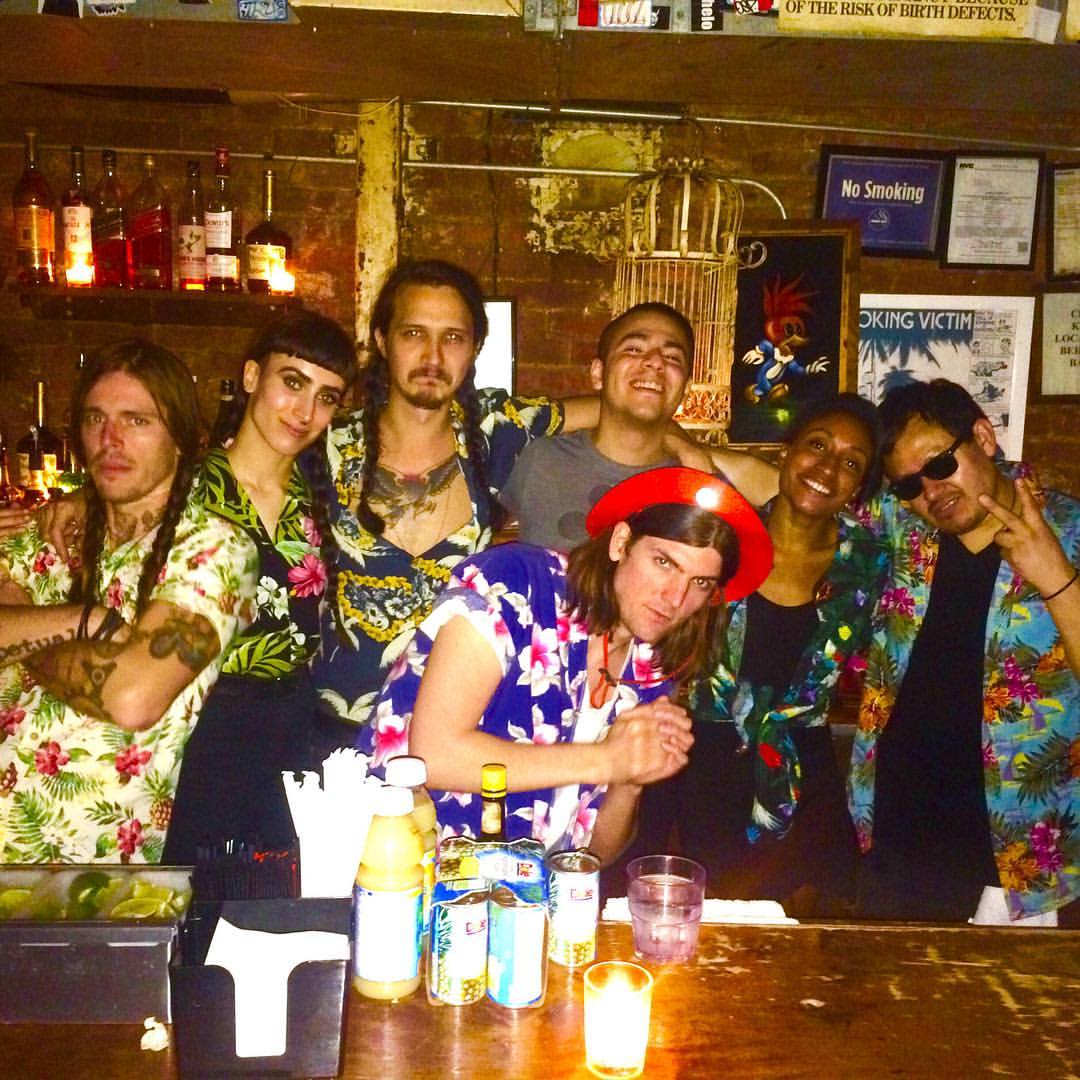 Just look at this. Just look at this hipster shit right here. Do I really need to say more?
Home Sweet Home is a what google describes as a "low-key basement bar" located in lower Manhattan, and boy does it just ooze hipster flare. From the vinyl themed parties to the PBR specials, you'll be hard pressed to find anyone in this spot who hasn't worked as a barista at one time or another. Oh, and did I mention they have taxidermied exotic animals lining the walls? 'Cause they totally do.
From Yelp: "There's stuffed animals all over the bar area? Like bobcats & marmots.. in a punky bar?  May be a good place to meet a tinder date so when it doesn't work out you get just abandon her amongst the wild animals!!"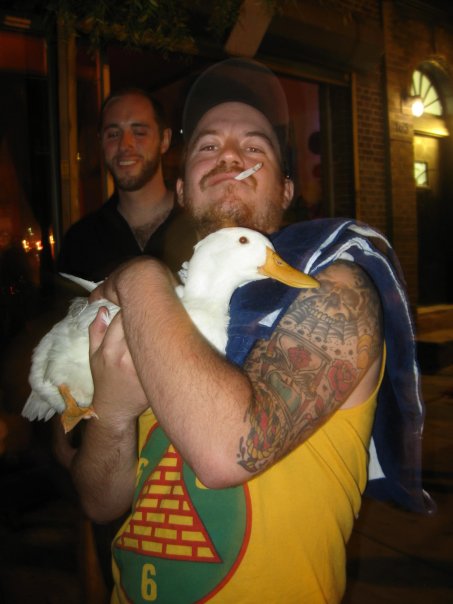 With a name like duckduck, it shouldn't really come as a shock that this Brooklyn bar is a bit of a hipster haven. This place is literally, seriously duck themed, and is often occupied by water fowl and beer loving hipsters  alike (see photo above). This is the type of bar that your Tinder date – we'll call him Jimmy – will take you to so you can talk about his screenplay over a Dirty Sanchez. You will, of course, end up faking an emergency and hightailing it out of duckduck because no one wants to hear about your stupid screenplay, Jimmy.
From Yelp: " There is a musty/ sewage smell that hits you in the face the second you walk in … every time. The bathroom is also kind of gross. I'm in my late 20's so maybe I'm just past the age limit for enjoying this kind of place…"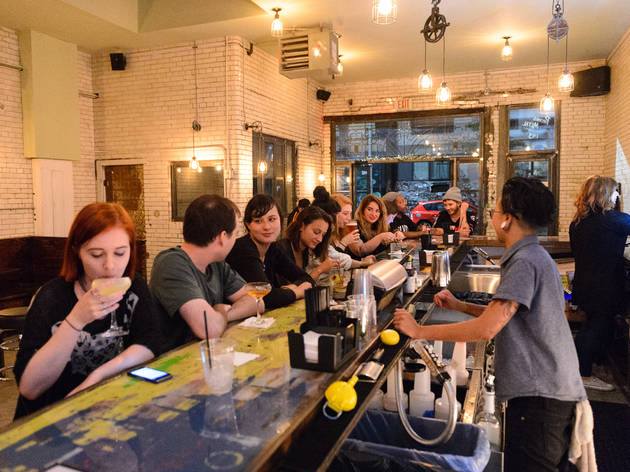 This Bushwick bar is housed in what was once, quite literally, an old casket factory. No, you did not just have a minor stroke – I said casket factory. You simply cannot make this shit up, people.
In addition to its excruciatingly hipster name and backstory, PBRS is also host to events like Vegan Shop-Up (a vegan pop-up market) and Emoji Movie Pictionary (self-explanatory). Can you tell I'm rolling my eyes, 'cause I'm definitely rolling my eyes.
From Yelp: "Well, how bad can their seasonal drinks be? I order the one most interesting (midori and almond milk??) and it's absolutely revolting. I can't even take a second sip."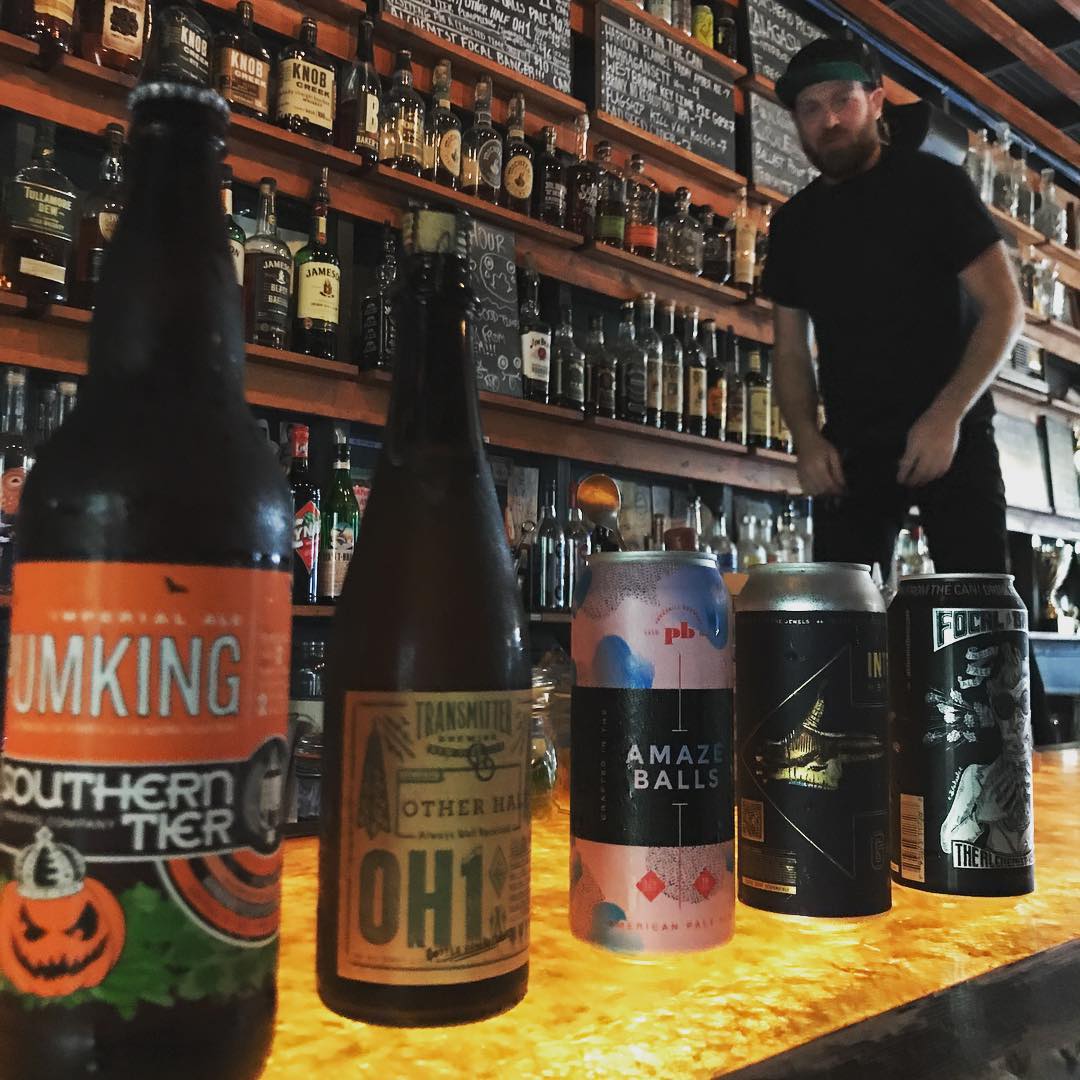 This bar/greenhouse combo is the perfect spot for if you want to talk succulent care while getting trashed on craft pumpkin brews. Featuring an oddly-alluring combination of gardening, DJ sets and whiskey, Sycamore just calls to hipsters from all across Brooklyn. Not sold? This bar's website also boasts such hipster fare as "hip hop music…for the soul" and a quote from motherfucking Bukowski, so, do with that what you will.
From Yelp: "For sure, this bar was designed FOR the hipster train with all others simply hitching a ride on the caboose with the hope of getting somewhere."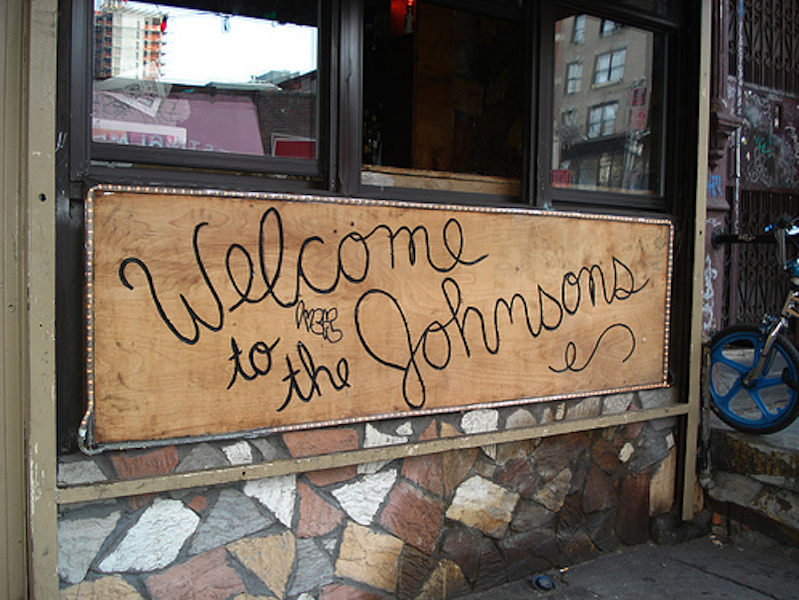 And here we have it: the king of NY hipster bars. Also featured in our roundup of the city's best dive bars, this Bushwick mainstay has managed to truly encapsulate the shitty-hipster aesthetic. From the rundown jukebox in the corner to the graffiti plastered bathrooms, Welcome to the Johnson's is the PBR drenched, smoke-filled, pool shark laden hipster respite of your alternative dreams. No fancy cocktails or weird food here, just some grumbling, disillusioned artists/Lyft drivers looking to get wasted for under 10 bucks.
From Yelp: "What I hated about this bar was the "vibe" and the crowd. I've never felt less welcome at a bar. As soon as we walked in, people were pushing around us with sour expressions. Some really shady looking drunk guy almost fell on us and gave us dirty looks. It seemed super cliquey like everyone was a regular. Some dude was passed out by the pool table. Then some other guy walked in, started yelling and immediately removed his shirt. Wtf?"