Hipsters. They're everywhere in the city. Hell, they're everywhere in the world. You'd have to go out of your way to not stumble upon one these days. And hipster bars? They run amok.
We don't know what it is, but hipsters have this particularly annoying way of just taking over everything. Everything. Art, fitness, business, fashion, restaurants, and of course, bars. And Chicago's got plenty of the latter.
Sure, the majority of bars in a metropolitan city tend to err on the side of trendy. But these six, in particular, are so unabashedly hipster, they could even be unbearable to those who aren't apart of the scene.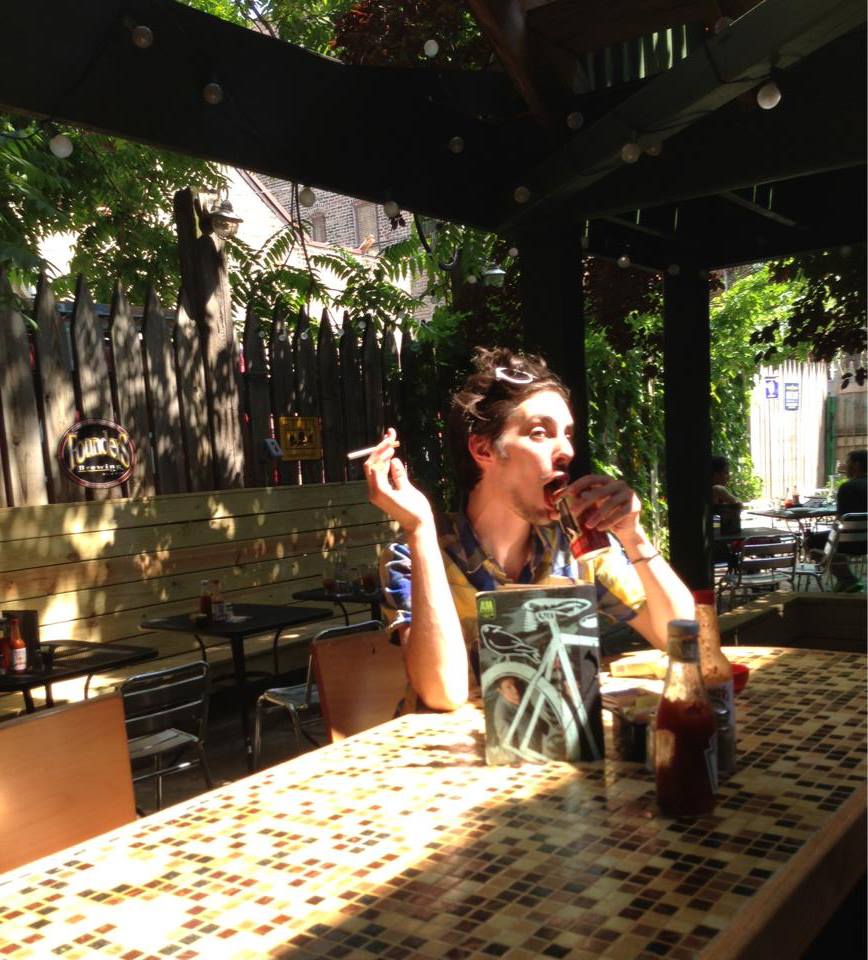 2311 West North Avenue
This is the kind of place that just about all card-carrying hipsters in Chicago have been to. It's (obviously) located in Wicker Park, a.k.a. where the OG hipsters go to be parents (but like, cool, tatted-up, socially enlightened parents). It's laid-back and has a patio, which is appealing enough. But it's the vegetarian and vegan menu that touts itself as approachable comfort food that really seals the deal. (Yes, we're groaning too).
Yelp Quote: "If the Hell's Angels, the Seattle Grunge Music Society and the local Herbivore Society opened a cafe, it might look something like Handlebar."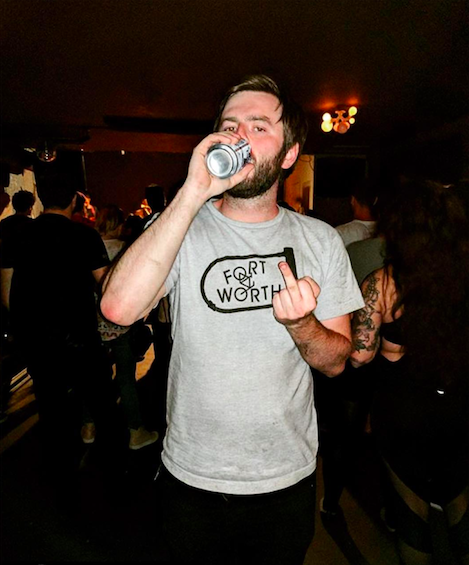 3425 West Fullerton Avenue
Away from Logan Square's busy scene on Milwaukee Avenue, this trendy bar in Chicago attracts a crowd of, as another Yelp user so eloquently puts it, "young annoying kids who feel they're really slumming it by being west of Kedzie (i.e. the 'rest' of Logan Square)." They've got some conspicuously trendy taxidermy on the walls, and they play music that a large percentage of people wouldn't know off-hand, but that the regulars would be more than eager and ready to tell everyone they listen to. (Calm down).
Yelp Quote: "Granted, it was early in the evening, so the skinny-jeaned hipper-than-thou crowd had not yet emerged from their dank garden apartments and mumble-mouthed band practice spaces to crowd the bar, and we were actually not wearing anything "distressed" or anachronistically branded for weakly ironic poseur cred." Read the full review to truly grasp how hipster this place is.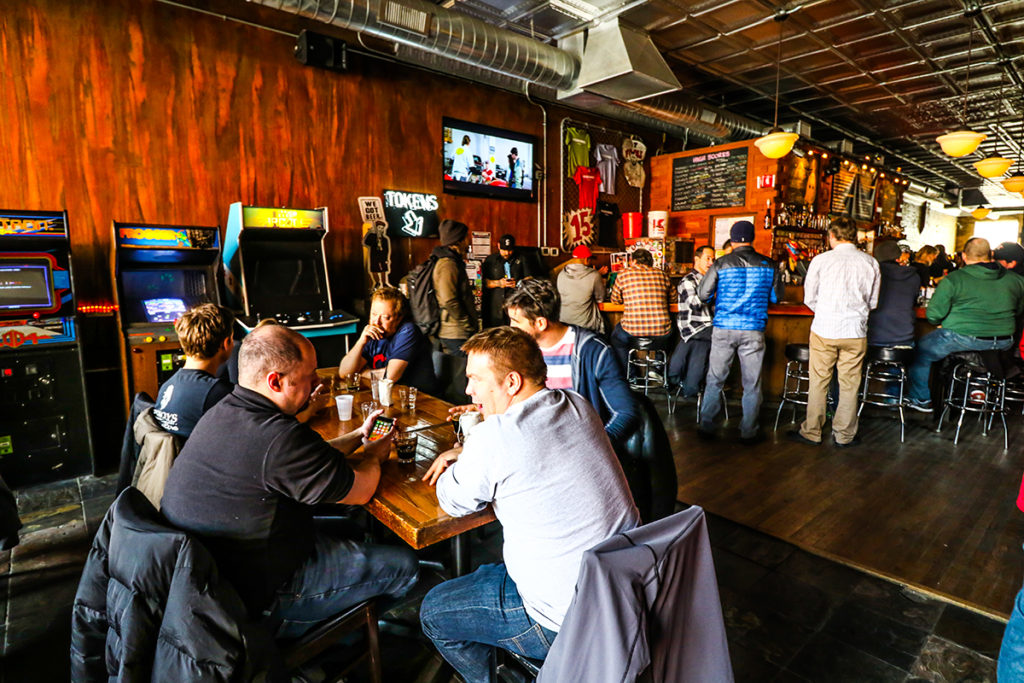 1366 North Milwaukee Avenue
Hipsters just love novelty. So naturally, a bar with old-school arcade games will have them flocking by the dozens. Add an extensive beer selection and an indoor food truck (because of course) and you've got a hipster's paradise. Not to mention, this trendy bar in Chicago has locations in Logan Square, Wicker Park, the Fulton Market District. So they're really, ya know, maximizing their footprint across Chicago's hipper parts.
Yelp Quote: "It is very difficult to write a yelp using Christmas light signals, but I've been stuck in the upside down ever since visiting their Stranger Things popup bar twice. Send help."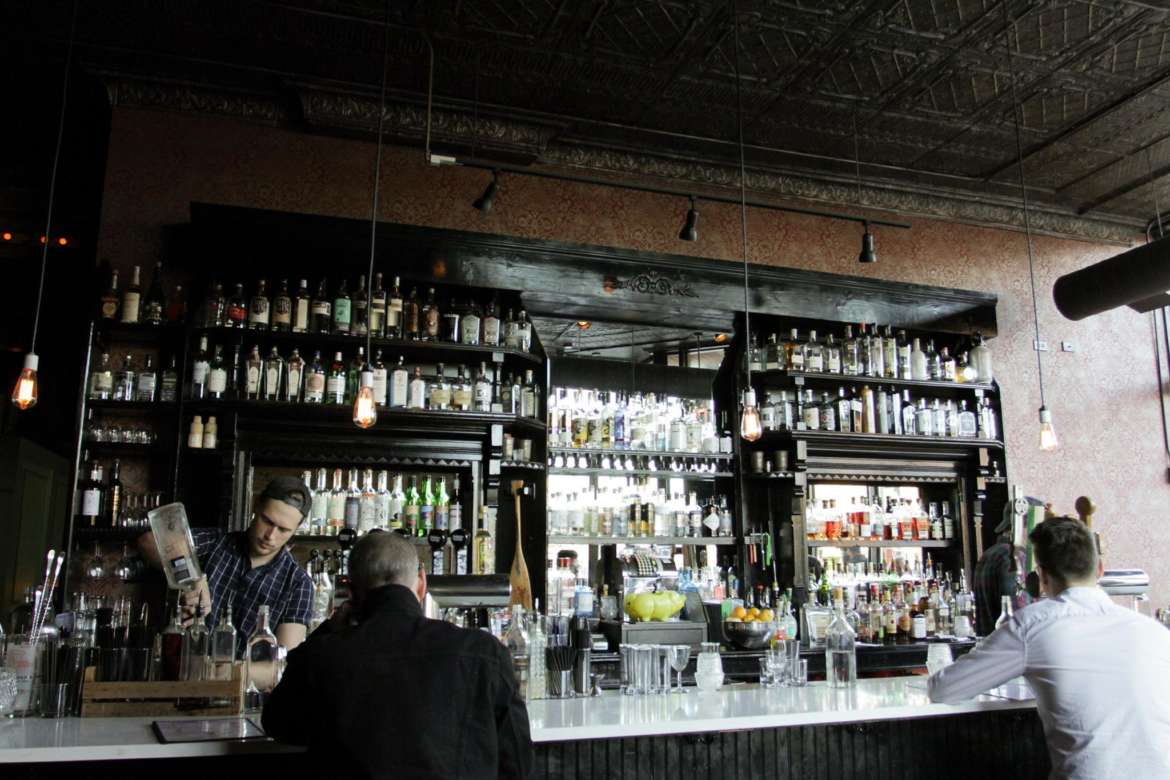 3201 West Armitage Avenue
This gin bar is located in Logan Square (noticing a trend here yet?) and exudes that certain brand of turn-of-the-last-century inspired hipster-like reimagined, strong-as-fuck Prohibition-era cocktails that you'd envision someone twirling their mustache while drinking, vintage decor, blah blah blah… The second you hear someone say, "the bartenders are like, really knowledgeable," you know you've just reached DEFCON 1 on the hipster alert scale.
Yelp Quote: "Hipster fucking capital USA. If you want a conversation piece, go here."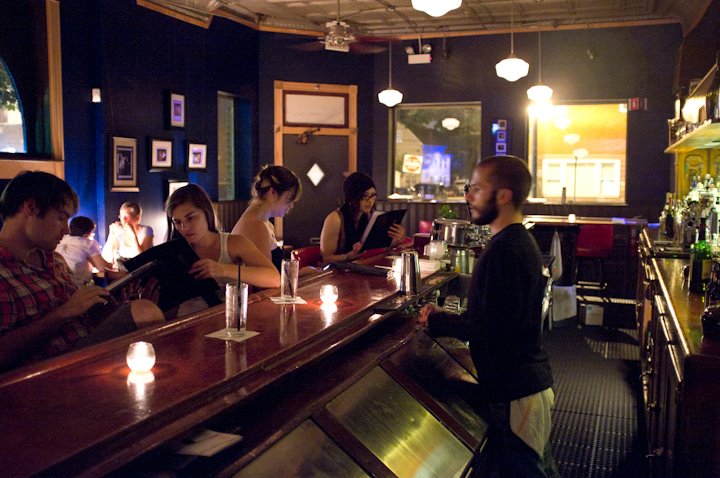 3659 West Armitage Avenue
Armitage Avenue is the place to go obviously if you're looking for a handful of hipster bars. Weegee's Lounge is one of the crown jewels on the hipster bar tour. The photo booth is legend among patrons as well as shuffleboard, the game that's fun for hipsters and your 90-year-old grandparents only. The decor also matches this old-person vibe, but hey, that's what the hipsters want, right?
Yelp Quote: "It's kinda pricey and pretentious, but that's probably what they're going for."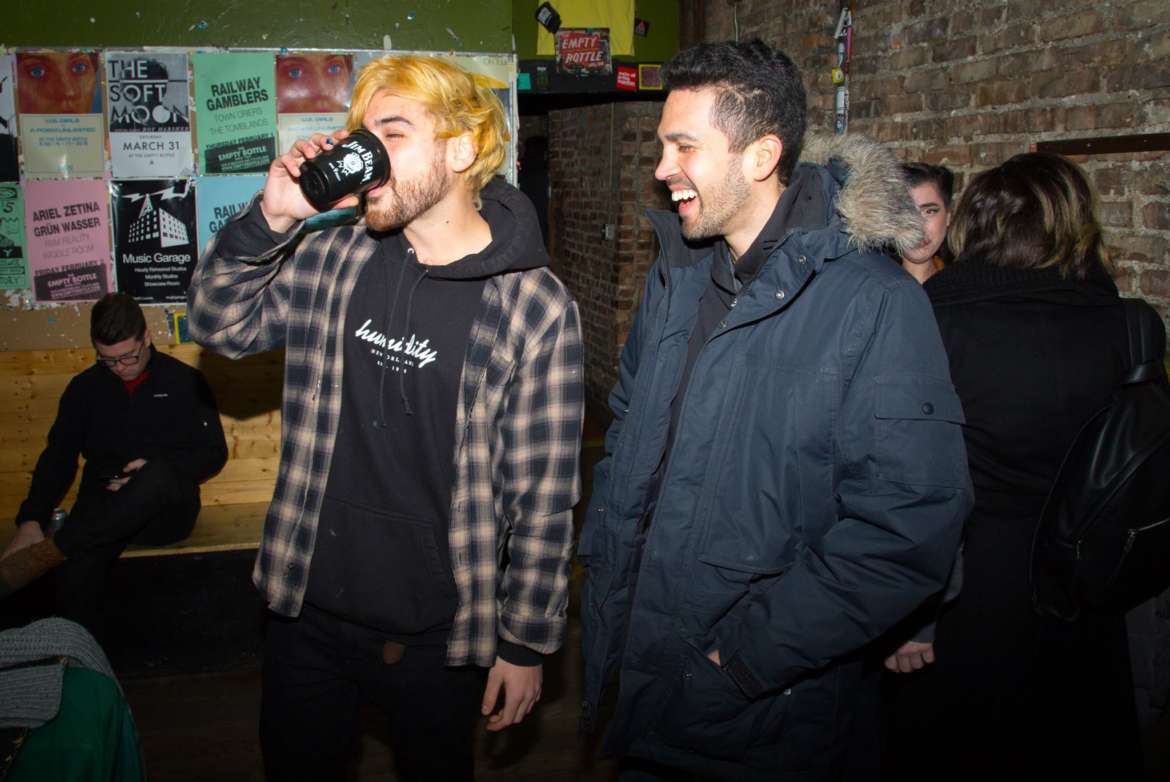 1035 N Western Ave
For god's sake, this guy looks like 2014 Pete Wentz. If that doesn't give you enough hint as to the vibe of this place, you can probably tell how hipster it is just by the lineups they promote. Having been around for decades, the Empty Bottle is a trendy bar in Chicago that is a springboard for bands not yet famous, but still cool, launching them into the Chicago music scene only to be tossed aside by the hipster fans that got them there. If there's an original hipster bar in Chicago, it's this one.
Yelp Quote: "It's a great divey looking joint with decent music and awesome drink specials. Just don't forget to wear your flannel. I was the only one in there not rocking the hipster uniform."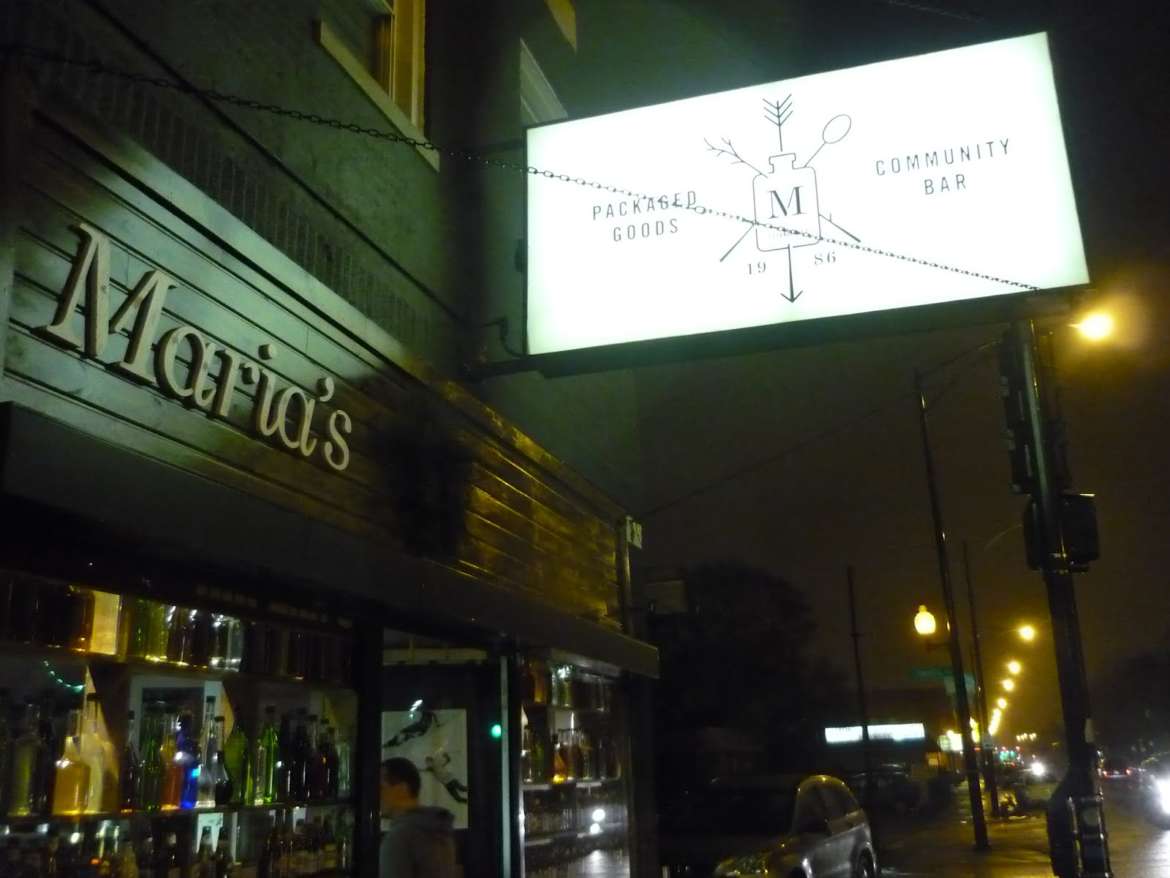 960 West 31st Street
You might miss this painfully hipster and trendy bar in Chicago if you don't already know it's there. The front end of the bar is a liquor store – a mash-up concept that hipsters all but salivate over. (Again, calm down). Venture further back and you find a full-on bar complete with all the hipster essentials like craft cocktails, craft beer, and plenty of board games. (Settlers of Catan, anyone?)
Yelp Quote: "The vibe of the bar is nice, kind of a mix of old-man bar and hipster (maybe leaning more toward the latter)."
If you're not looking to be silently judged by all these hipsters, venture further west than Wicker Park and Logan Square. Once you leave those neighborhoods, the bars aren't cool enough for those tight pants and flannel-wearing kids to actually want to visit.
At UrbanMatter, U Matter. And we think this matters.
Tell us what you think matters in your neighborhood and what we should write about next in the comments below!
Featured Image Credit: The Empty Bottle
READ MORE LIKE THIS
DOWNLOAD THE URBANMATTER APP